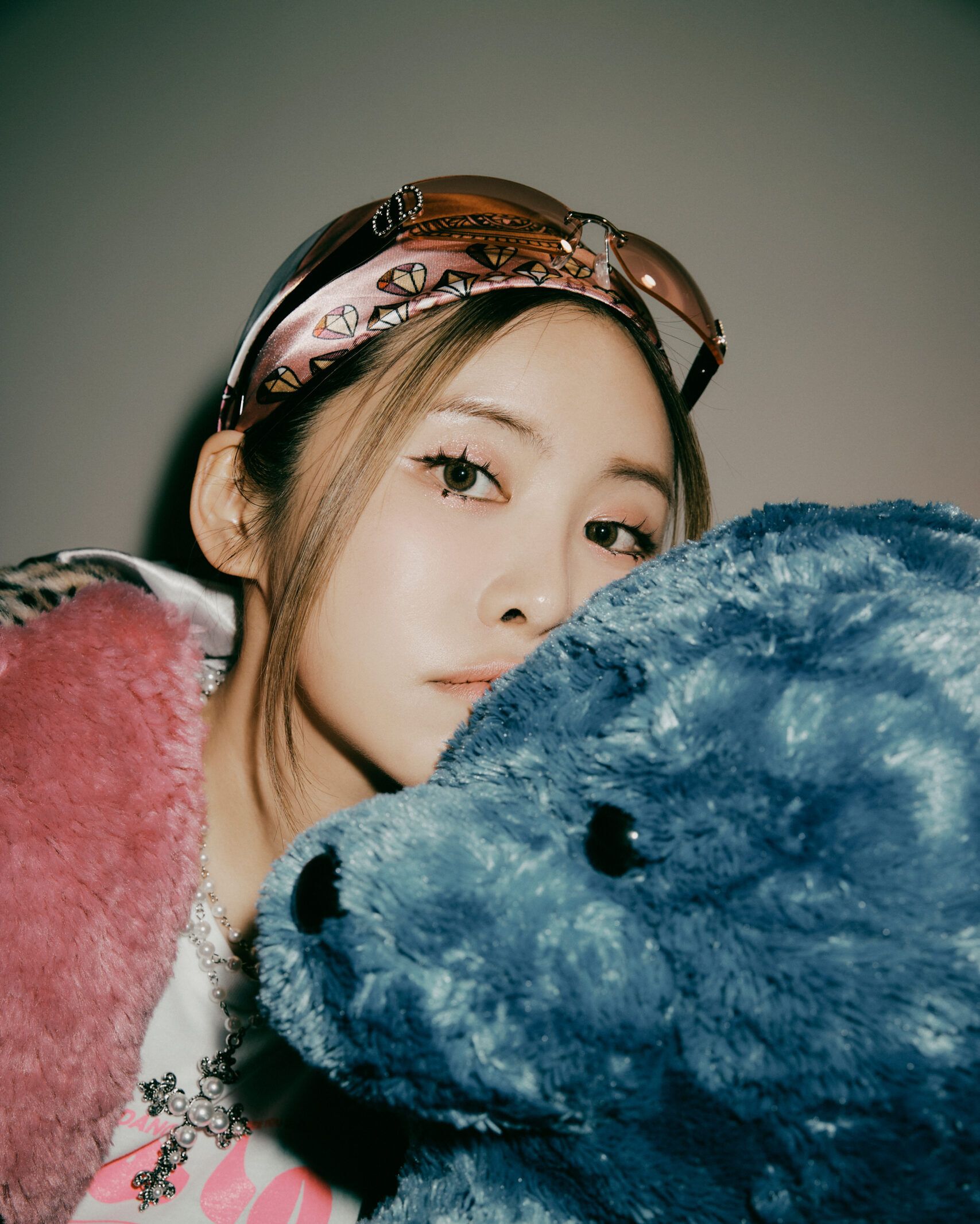 SURAN
With many of us still stuck in varying states of isolation, South Korean singer-songwriter Suran revels in the small pleasures of being at home in new single Blanket.
In the almost two years since the Coronavirus pandemic changed almost everything about how we live our lives, our blankets have come to serve many purposes – they're a refuge in cold nights, an impromptu office space or dinner table, a sometimes too-familiar bedfellow when all we want to do is be out of the house and away from them. They've come to symbolise the ongoing battle between comfort and stagnation, which is something South Korean singer-songwriter Suran has distilled poignantly in her new COVID-inspired single named, naturally, Blanket.
The almost perfectly described 'bedroom RnB' song is a collaboration with rapper Wonstein, and walks through a night many of us will now be familiar with. It speaks of hunkering under a blanket while scouring through Netflix, texting a past lover and reminiscing on old times while new ones have been put on pause. Considering the heavy motive for being trapped at home, the song has a joyful and lighthearted vibe, which seems to emulate the juxtaposition many of us have learned to live with – moments of frustration and sadness intertwined with feelings of solace and reflection. 
Blanket is the second single from Suran since parting ways with her former record label and launching her own one named S-TASY. The first release Sunny, which came out in February, is an introspective love song tackling the fear of feelings slipping away. Both tracks re-emphasise the contemplative and thoughtful music we've come to expect from Suran throughout her seven year career. With a discography littered with collaborations with the likes of BTS' Suga, Dean and PH-1, soundtracks for popular Korean dramas like Strong Girl Bong-soon and genre-spanning self-composed tracks, Suran continues to be one of the most exciting and sought-after artists to follow today.
To celebrate the release of Blanket, 1883 Magazine's Lucy Ford caught up with Suran to discuss making quarantine-inspired art, staying creative in isolation and hopes for the future.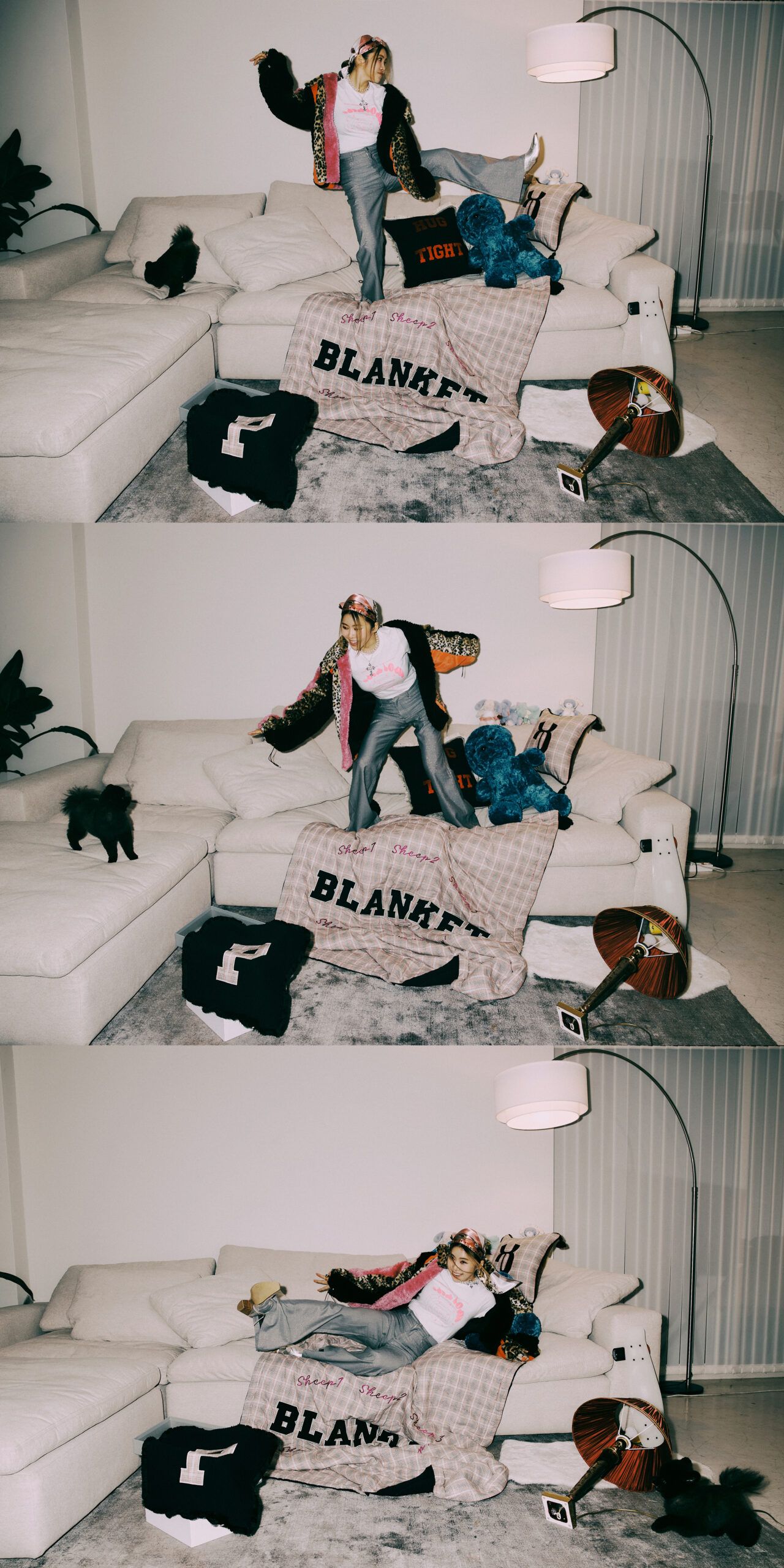 Hi Suran! I love your new song Blanket so much! It feels like it will resonate with so many people across the world who've been forced to find pleasure at home over the last 2 years. What was the inspiration behind penning this track?
Thank you! I just found myself dancing and singing in front of my mirror stuck at home and that was part of the inspiration behind this song. I wanted to make a fun adventure fantasy through this song and draw my expression using my imagination. For example, I was also inspired by Casper the friendly ghost because it is such a cute fantasy character that can liven up our usual boring times stuck at home. Kind of like sneaking into the kitchen late at night for some snacks while your parents are sleeping – it's dark and a bit creepy so it ends up being a mini adventure. Blanket is not a creepy song but just like that, our time at home can still be exciting.
I love that! It's beautiful to channel something that could be quite depressing – staying at home and sitting in the same room over and over – into something that has meaning and value. Did writing Blanket help you find more joy in the small things?
Yes, definitely! When I was shooting the music video for Blanket, I really could enjoy and have fun with the concept of the song freely. It was a really busy process preparing for this single release but while I was shooting the music video, I had a lot of fun on the set with the props and dancing around for all the cuts. It felt like I was really in the Blanket zone concept of my song. Blanket is all about finding joy in the small, everyday things. As long as we use our imagination with the right mindset, we can have a good time and enjoy the moment.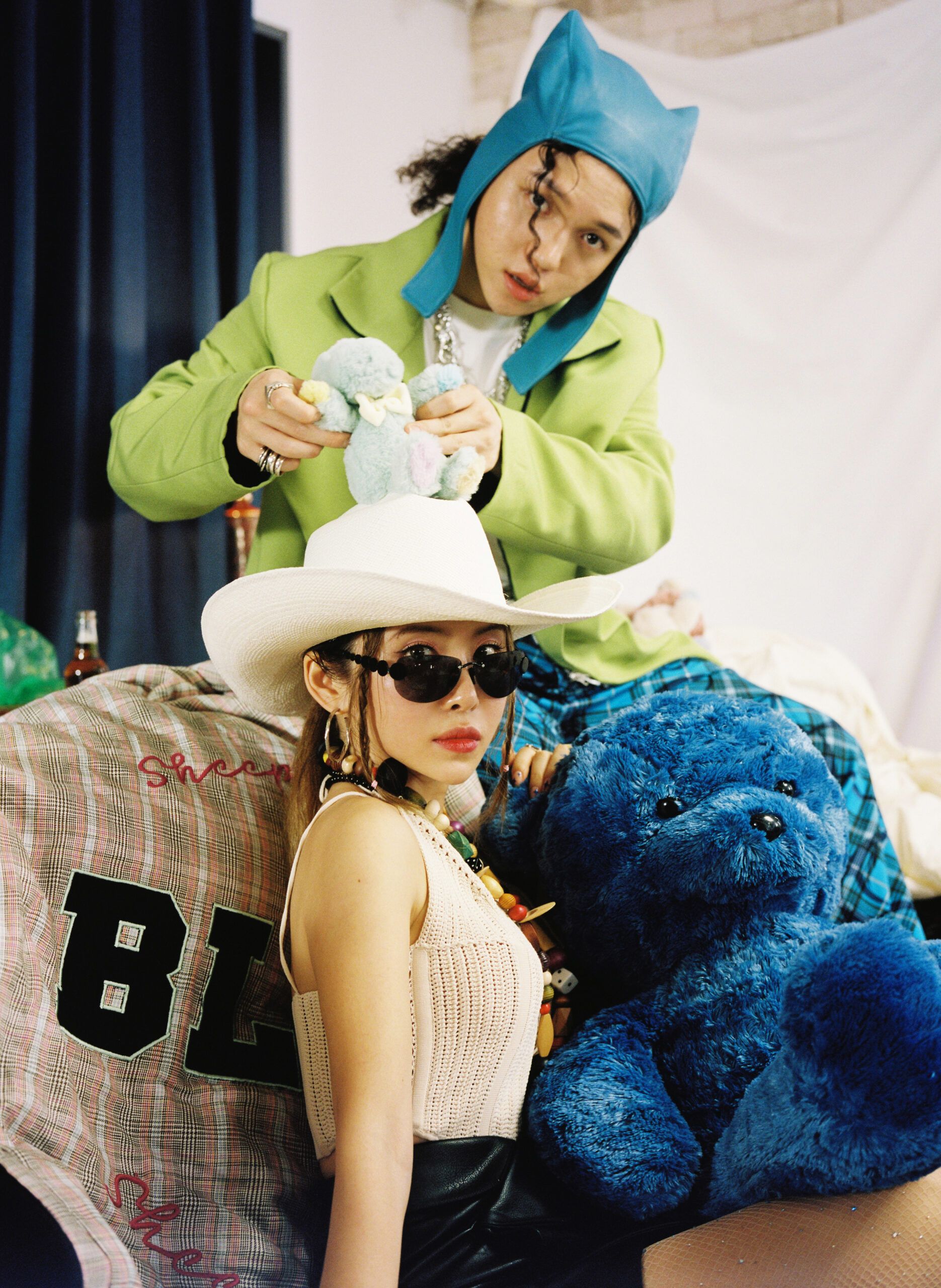 Speaking as someone based in the UK, we've had so many ups and downs in terms of the amount we've had to force ourselves into isolation, and I feel like my mood can change so quickly. How do you currently feel right now, given the situation in South Korea?
I think we feel the same in this situation. I feel like I'm living a simpler life than before the pandemic because there are no more parties and large group hang-outs and we always have to wear our masks. I feel somewhat disconnected and I can't imagine how this world will change even after the pandemic ends. If there is a reset button, I really would like to push it and go back in time.
I know as someone who tends to be more creative, I had a sense this year that if I wasn't making anything then I would just sort of disappear – and felt a great sense of panic about that. Is that something you can empathize with as a musician?
Yes for sure, I feel the same way. I always felt that if I'm not making music, I feel like I'm not progressing and that my identity would disappear. But on the positive side, because of the pandemic, perhaps I was able to focus even more on my music and even starting my new way with my new label S-TASY.
This song, to me, really proves that music can transcend language, as though we've never been more disconnected from each other, this is something that people are all feeling at the same time across the world. Do you feel that sense of connection with international fans at this time?
Even if we feel disconnected during this pandemic, I always feel the connection with my international fans when I release my music. I really hope to meet my international fans someday through live performances and events! Thankfully through music releases, I'm still able to communicate with them through my song mood, voice colour and any emotional expression through musical sounds and so on. I think there are many ways for communication in music that transcend language and that is the beauty of music.
Were there any moments over the past year where you felt your creativity dip and find it hard to make music & did you pick up any new creative pursuits?
Sometimes, like a cycle. That feeling always comes from time to time but actually, it's not a problem. I just do it and the creativity comes naturally. This year I started pilates! It is really improving my body condition. Also, I didn't try this yet, but I'm really interested in acting and directing with any kind of video art.
I love that Blanket is a collaboration with the rapper Wonstein. How did that come about?
I really wanted to sing this song together with Wonstein even when I was still making the song. When we finally met each other, I felt his mind was so pure and he gave me many ideas about this song. It was a collaboration with really good vibes during the entire session and I think you can feel it just from listening. I think our voices matched really well so I'm really satisfied. After Wonstein's addition, the song definitely levelled up!
You have so many interesting collaborations in your discography, and they all feel really well thought out – how do you go about choosing who to collaborate with and on what?
Thank you so much! Music is always the most important to me so character and voice matching always gives me good synergy and precious experiences. It always ends up with a more colourful song. I'm always looking up and listening to fresh musicians and artists, checking many new songs and that is really helpful for choosing who I want to collaborate with for each song. I feel so thankful to all the musicians who worked with me with an open mind.
Is there anyone you would love to work alongside with in the future?
I really hope to work with Disclosure and Calvin Harris. Both are my favourite and really respectable producers/musicians in the world. I love their sound and all their various collaborations with many artists.
One of my favourite songs of yours is the collaboration with Yesung 'Still Standing', Coming out in April of 2020, it feels almost like it's gained new meaning in the year and a bit since, as many of us are having to remind ourselves to keep going. What meaning does that song have to you? 
"Still Standing" with Yesung is really memorable to me too. It's a classic pop song to me and I usually love this type of song that we can enjoy comfortably. When I record a song, a good sign to me is when I can sing the song with a smile on my face the whole time. That means the song is going to have good vibes and flow and "Still Standing" was exactly that type of song!
Looking through your discography, it's really remarkable just how much music you have made and the different avenues you've gone down. Do you ever sit back and think about the legacy you have made for yourself with your music?
Sometimes I think about my entire music life and the entire road I walked until now. I just feel that everything came naturally to me like waves. I think music is life to me so I'm faithful to my feelings at every moment. I have many side characters too so when I create, I have to be honest and do what I really want for my freedom. Perhaps that's why I walked down many different avenues. I really just love all kinds of music too. From my music legacy I think you can also see my life journey.
Do you have specific memories attached to different songs that you're transported back to when you listen or think back?
As someone who makes music, there are just too many memorable songs! But especially my song OJB (어젯밤 꿈에) on my Jumpin' album – that song has feelings and specific memories that I didn't want to forget. Things that passed by in life. That's why I made that song.
Finally – is there anything you're really looking forward to in the future?
I really want to go on a trip abroad and do shows on the stage everywhere in the world! I'm really looking forward to going back to "normal" life for everybody too. I hope everyone can get some good vibes and strength from my music now and in the future!
Interview by Lucy Ford
SURAN's new single Blanket is out now.