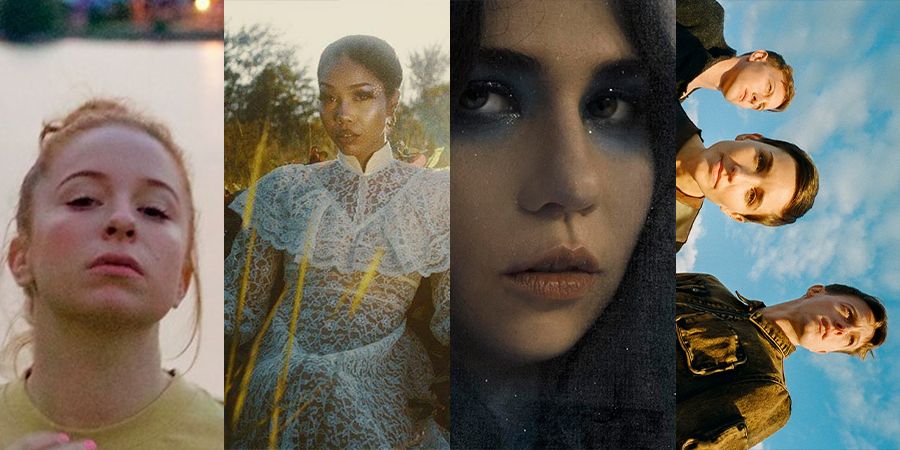 The 1883 Rejoice Playlist
After a long week, rejoice in some new tunes from Ben Kessler, Tiny Jag, Pearl Charles & more on this week's 1883 playlist.
There's been a lot of new music this week — like indie-pop songstress Orla Gartland who finds herself wondering if she's the only one 'Pretending' in day-to-day life, Ben Kessler & Lizzie McAlpine can't seem to get the picture-perfect love right in 'False Art', and folk singer/songwriter Pearl Charles brings us right back to the '70s with her dreamy track 'Take Your Time'. Colby Lafayette, the grunge-influenced rapping newbie, brings a fresh take on the genre in 'BUMPIN' 16's', Sydney Sprague won't give up in 'i refuse to die', and Detroit hip-hop artist Tiny Jag finds her 'Twin Flame', a track pulled from her just-released EP and makes her an artist to watch as we enter 2021.
Pop trio SHAED are back with their latest offering—a groovy & empowering track called 'No Other Way'—that's all about living your own truth, rock band The Heavy Hours find themselves struggling in love in their song 'Ache', and LORYN's latest track 'Less Is More', pulled from her new EP Morph, is punchy & powerful and more than solidifies her as a name who should be seen with other big powerhouse songwriters in female pop like Julia Michaels.
Also on this week's playlist is 'W.A.R', a song that will make you get up and dance by multi-talented Joel Culpepper, a collaboration between NAHLI & Big Narstie with 'Catch 22', and the latest 'LITTLE NOKIA' from the sensation that is Bree Runaway.
Check out these tracks and more in this week's 1883 playlist.
playlist by Kelsey Barnes