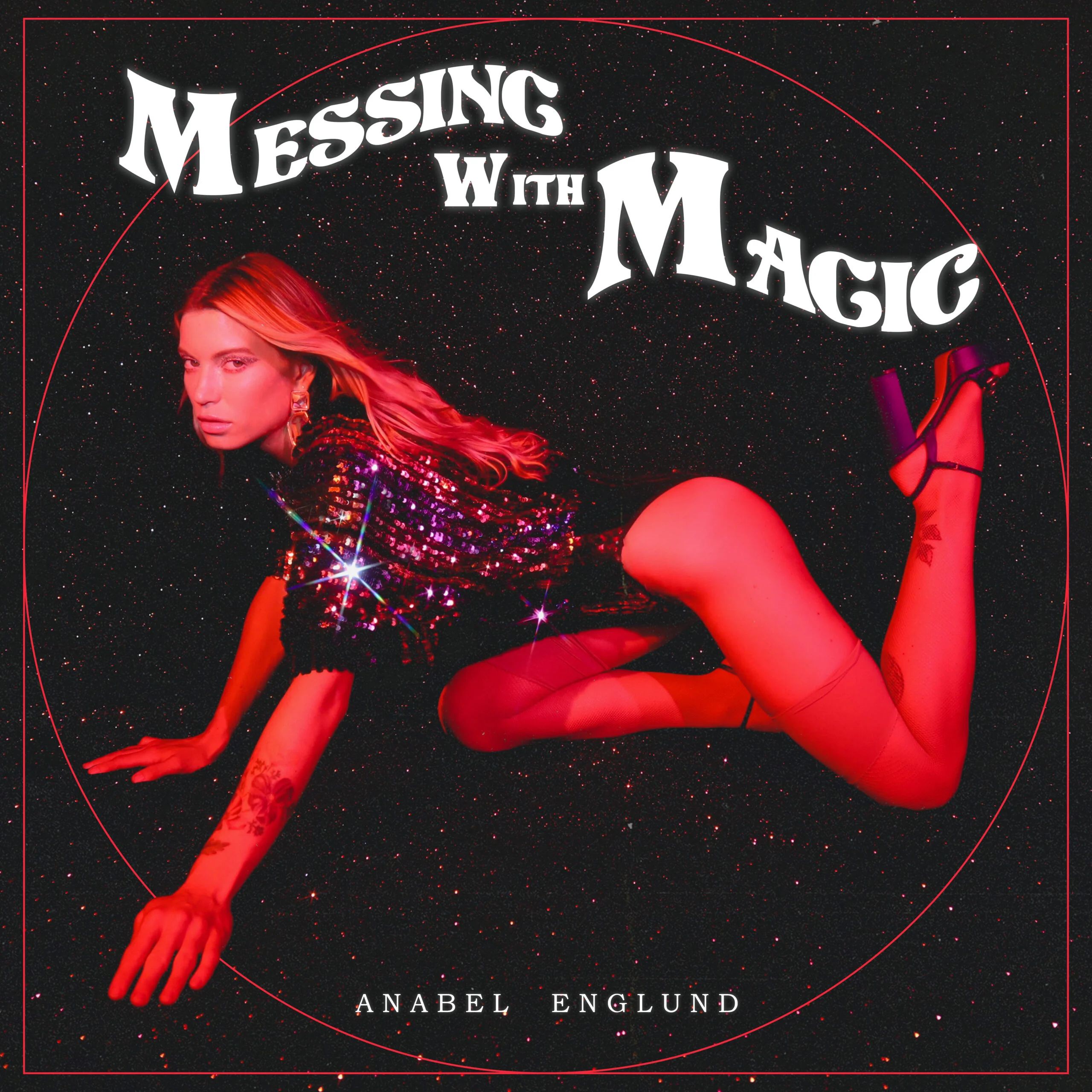 Anabel Englund
Calm, Cool, and Collecting #1 hits
On the pulse of some of dance music's hottest tracks stands Anabel Englund, a formidable and burgeoning force within the electronic and house music scene. Smooth synths and hypnotic rhythm's aside, Englund's voice has a uniquely emotive quality that seeps into your psyche. The L.A. based singer/songwriter sites an eclectic range of vocal influences from Ella Fitzgerald to Madonna, and credits her Granny – – Emmy and Academy award winning actress Cloris Leachman – – for inspiring her pursuit of a music career. This luminescent pursuit began at the age of 15 when Englund garnered the attention of ABC Family, who enlisted her to write and sing for the network's family-friendly lineup.  
Fast-forward a decade, and the 28-year-old has already carved an impressive career that includes noteworthy collaborations with powerhouse house music producers Mark Kinchen, Jamie Jones and Lee Foss, all while penning down and belting out consecutive number one hits like So Hot and Picture Us. Accompanying the heavily-rotated radio airplay of her songs were colossal performances at the O2, Coachella, Glastonbury, Paris Fashion Week and Milan Fashion Week, amongst other notable gigs. 
With a string of chart-topping singles under her belt, Anabel retains a humble mind and cool composure when discussing the high points of her success, often referencing enigmatic spiritual principles that have grounded her in her ascension to stardom. Interestingly, such ethereal ideals enhance her appeal, as they render greater transparency into the inner artist behind the mystique of bumping turntables, punchy grooves and electronic beats. Our scheduled zoom interview felt more like an off-the-cuff conversation with a down-to-earth girlfriend. With a highly anticipated, and endlessly melodic album releasing this week, Anabel converses with 1883 about her creative flow in quarantine, an ardent adoration of SZA, and how she stays level minded while ascending the rungs of success.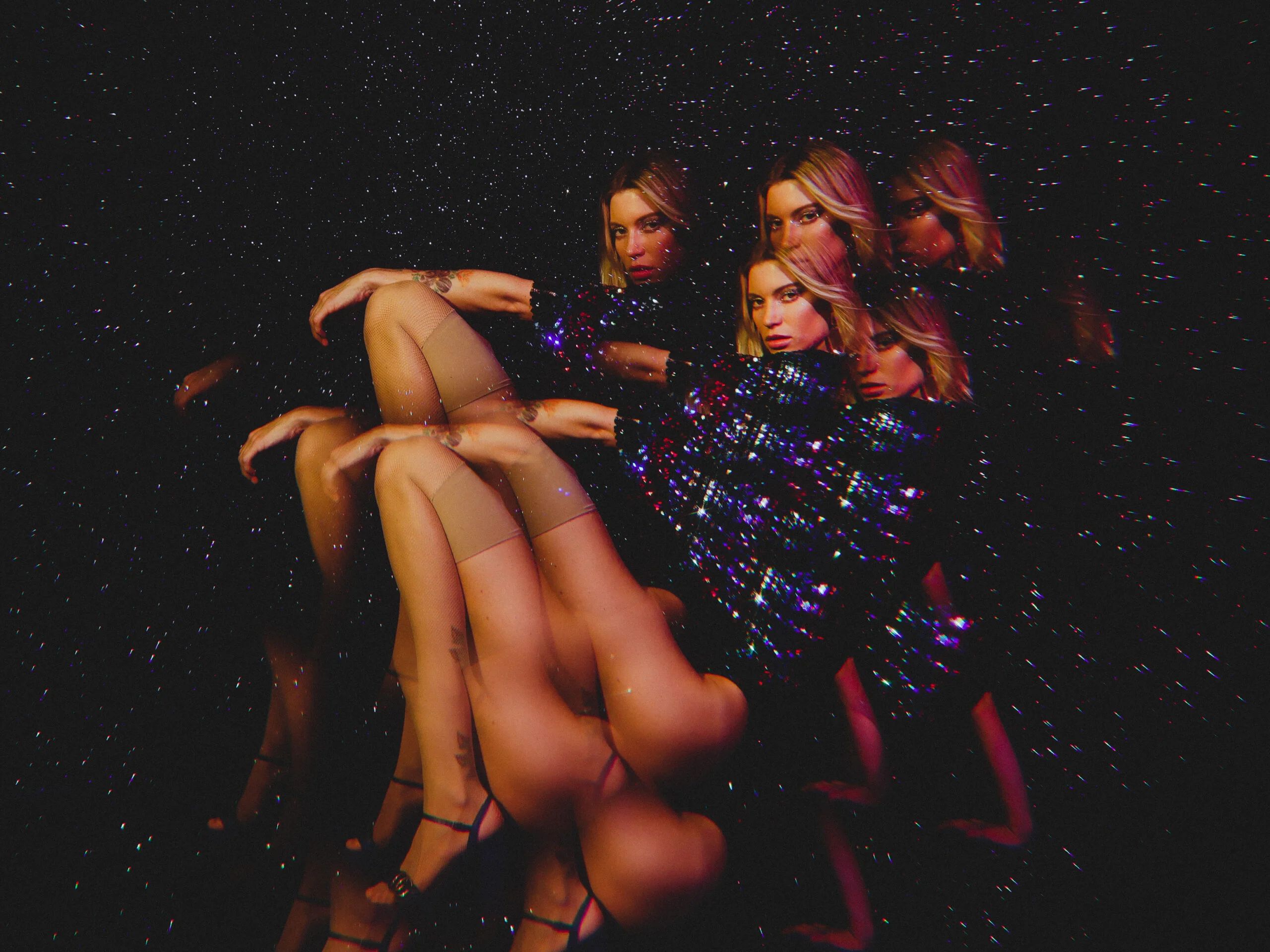 I'm excited to chat with you. You have an impressive catalog of work: you're a model, DJ, singer and songwriter—since you were 15—and now you have your debut album being released in a few days.
Yeah. I've been making music since I was little. I've always written little songs and things like that, and making music before I knew that I was making music.
And your grandmother is Cloris Leachman, the most Emmy nominated and awarded actress in history. Is it true that she encouraged you to pursue music?
Yeah, she…I've always really been a shy person and when I was younger, if I was going to sing for someone, I'd make them turn around or close their eyes so that they couldn't see me. And my grandma—all the roles that she's played in her movies, all of the comedy she's done—she's never needed to turn something "on" or give herself a pep talk. She just embodies all of her characters, so…She's seen my talent, and said, "Always sing, no matter what." So when I was in college, I had a hostess job in the Palisades [Los Angeles], and they knew I sang…and there would be bigger [named] people who would come in, and the manager would be like, "We have someone who works here who sings", and I would find myself singing for people at my hostess job, in my college classes…and just singing for random people. And I would not have done that if it weren't for her [my grandmother] just telling me to do it [sing] anyway. And I'm sure that it got me to where I am now to some degree.
Has your grandmother ever gone to any of your performances? You've performed at the O2, Glastonbury, Coachella…Has she ever seen you live in action? 
No—a lot of the time it's been really late, and in different countries. I'm used to playing in the middle of the night, and grandmas aren't usually awake at that time.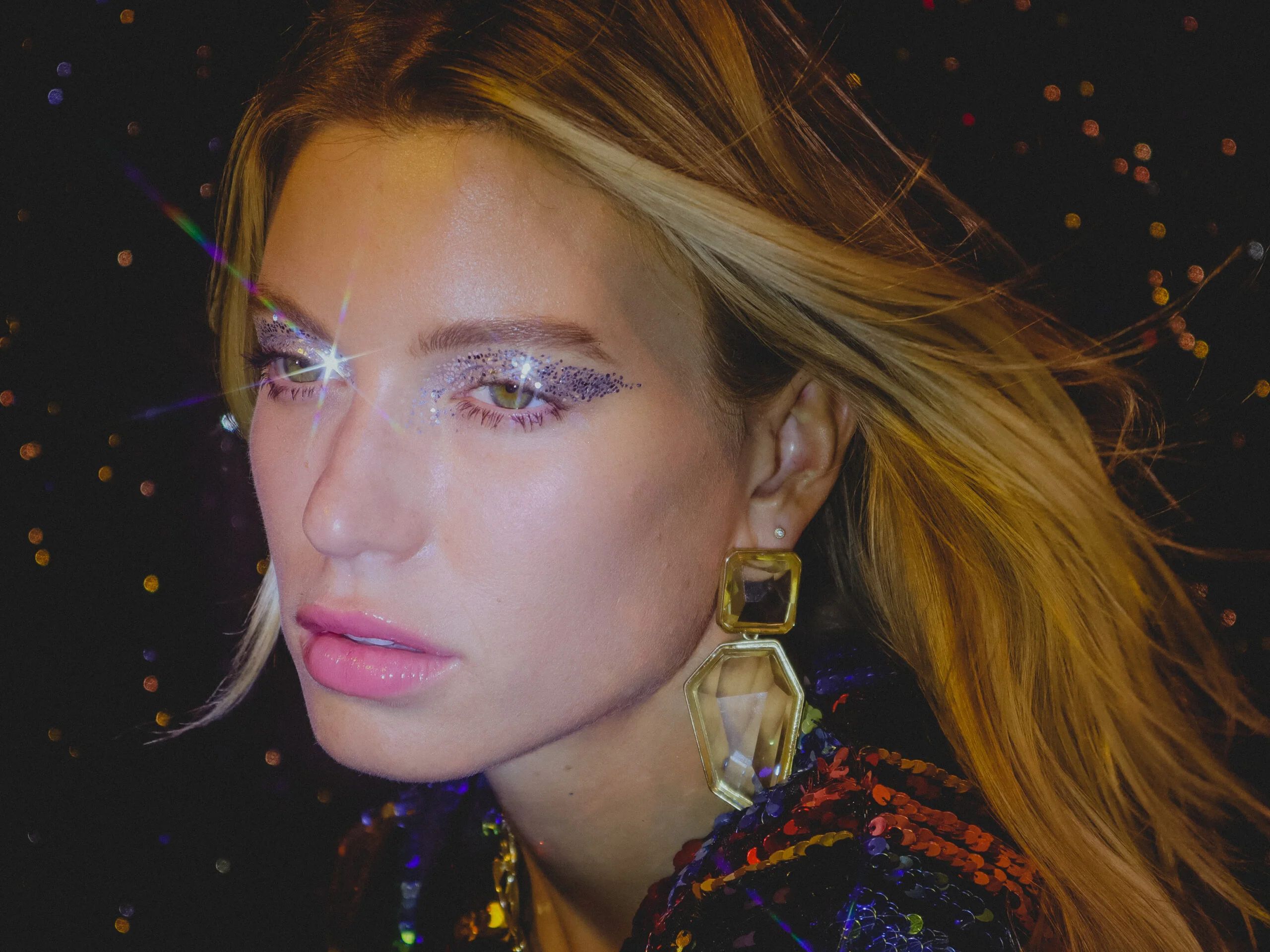 Yeah. I guess you don't really see grandmas at 2am in the nightclub. [Laughter]. With regard to your sound, and the album that drops on the 11th, I listened to it, and the songs feel like a compilation of love letters laid over slick synths. What was the motivation for this sound?
I always let my subconscious take the lead when it comes to songwriting. Like I don't really have a plan with what I'm going to write; I usually end up writing about going somewhere and being in love, about leaving someone, or leaving something…Like my song Burn It is about a few different people—it's about an ex that I had and memories of that, but it's also about a dream that I had with my mom…like a lot of the time I incorporate my dreams with reality…It's interesting to hear it back, because it's almost like I'm listening to the messages that my higher self was trying to tell me at the time, but I didn't know. And so I listen back, and hear the words, and I'm like "Oh, okay. That's what I was going through." It's good to put the pieces together from there. Does that make sense?
It makes perfect sense. Especially given what you just said about taking pieces from your dreams. Your video for Picture Us had that ethereal, dreamlike quality to it, which relates more to your visual image…Are you the architect behind your style? 
Yeah, I mean it was my idea for Picture Us – the concept and everything. I had my beautiful friend Sydney in it with me, and I loved it because…a lot of people when they heard Picture Us, they thought it was about a guy, like it's about a cisgender relationship…I wanted it [the video] to be different, and be more about friendship, and unity and love… It could be about friendship, and it could be about so many other things…And you can have a song that to most people sounds like girls, singing about a boy, but really it could be about girls singing about girls, or girl singing to herself. It doesn't have to be about any specific person—it can be about whatever you want it to be. With Underwater – did you see that music video?
I sure did. It's more dominatrix style… 
So I had this whole vision for it – obviously, I have a stylist to come in, who provide clothes…at the end of the day, I'm the one being like "this is what I want to do", and I'm very hands-on and involved in every facet. At some point, I'll have a really tight team that knows exactly what I'm going to want and not want. Right now, I love being involved with every little piece—from the outfit details to the concept of the video. I don't ever want someone to tell me what my music video is going to be like, unless they have a better idea…I'm always open to suggestions.
In this forthcoming album, how much of it was produced in this quarantine period?
Honestly, not much of it was. Underwater and Picture Us happened before quarantine. Warm Disco was made during quarantine. Yeah, Warm Disco was the only song made during quarantine. I've made so many other songs, and I have so much more music to put out, so I'm really happy that I'm ending this year, or tying the bow of 2020 with this album Messing With Magic to say thank you to this year, and all that it has brought me. Obviously, it has brought pain and loneliness and fear, but it's also brought me to this evolution of myself, and I see all the things that weren't aligning in my life before, and I really actually needed this quarantine. I didn't know how badly I needed this.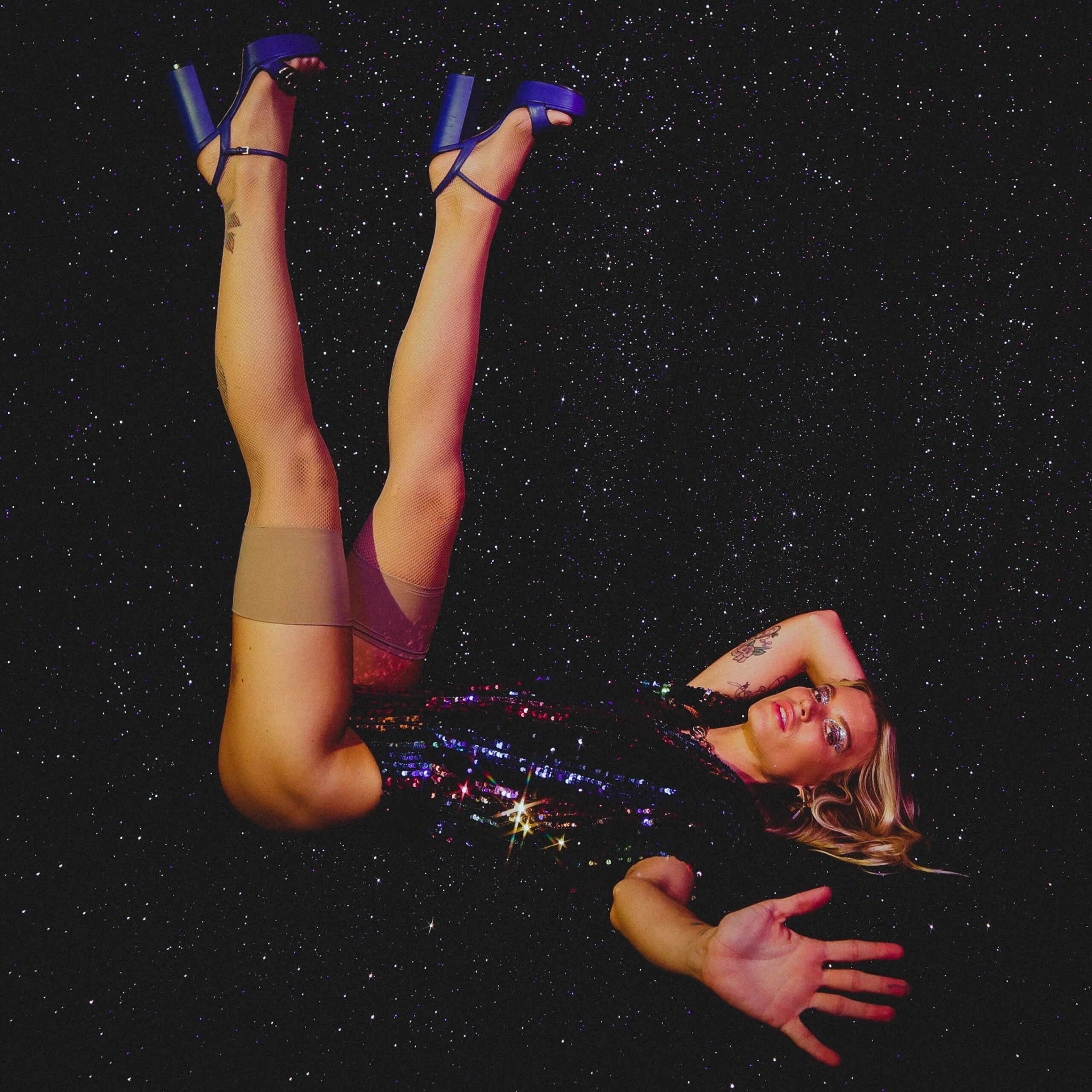 I totally get it, how you're explaining it. And I really appreciate the way you translated the concept of Picture Us. How would you say that this quarantine period has impacted you creatively—production-wise, songwriting, and even you personally? 
Well at first, I was unable to create anything. And I was being asked to do all of these live streams. One of my songs – So Hot, the first song on the album—the MK and Nightlapse stream mix of So Hot was number one on the radio for 8 weeks in a row, and they were like "How does it feel to have a number one? Are you booming with creativity?"…And I was like, "No, actually. All I can do is sit on my couch and watch Law & Order SVU", like I literally can't do anything else. I don't even know what it means to have a number one right now, like nothing's changed in my life…But once I got used to it [quarantine and isolation], and the fear of all of the panic buying and stuff kind of drifted away, I was really able to zone in and dive deep into my songwriting. And I've made a really creative space for myself at home..and have my own rhythm now.
And you're not just a singer/songwriter, you're a DJ. So I imagine a lot of your energy in producing is inspired by what you feel when you're out there spinning for the clubs. Is there a city, or geographic region whose crowd energy most inspires you when you're in the studio producing or mixing? 
I knew how to DJ before covid, but I wasn't a "DJ"—like people didn't book me to DJ, they booked me to sing, and then if they wanted to fill an hour slot, I would do 30-45 minutes singing, and then the rest in between I would DJ…But then quarantine happened, and all of a sudden I'm being asked to do live stream for Factory 93, for EDC Orlando, and all of these huge things. And I'm like, "Okay, I'll do it." These are huge platforms, and I started learning more and more. Now, I know that I'm a DJ, too. Before I wasn't as confident—I like to truly know what I'm talking about before I say that I am something that I'm not…When I'm making music, I don't really think about what it would sound like when I'm performing; I think about what it sounds like in my car, and I'm like "Oh, this sounds fire!", or I'll put my headphones on and dance around my house. That's kind of what I base it off of.
On your album, is there a track that most resonates with you?
All of them. But my favorites are Underwater, Burn It and Float…So not really one…but three.
There's a soulful, sultry allure to your sound. Certain aspects of your sound could almost fit into the Neo-soul genre, which is late 90's to early 2000's. I don't know if this time period inspires your sound, but can you tell me what are some of your musical influences?
Definitely what you're saying. I hear that too—the late 90's early 2000's a lot in my sound. And 90's was such a fun time, like I love the music then. And early 2000's, especially with the dance music. But vocally, I love jazz music, and Ella Fitzgerald and Julie London and Peggy Lee. And I guess I'm really intrigued by people who have an authentic voice…Miley Cyrus' voice is so her own, and I love that. Recently, with this album I've really tuned in to what my voice sounds like because there's this style that everyone's singing in, where it's really nasally…I want to do anything to not sound like that. That's why I love Miley Cyrus, who's really honing in on her sound, and it's just amazing. I love Ariana Grande, too.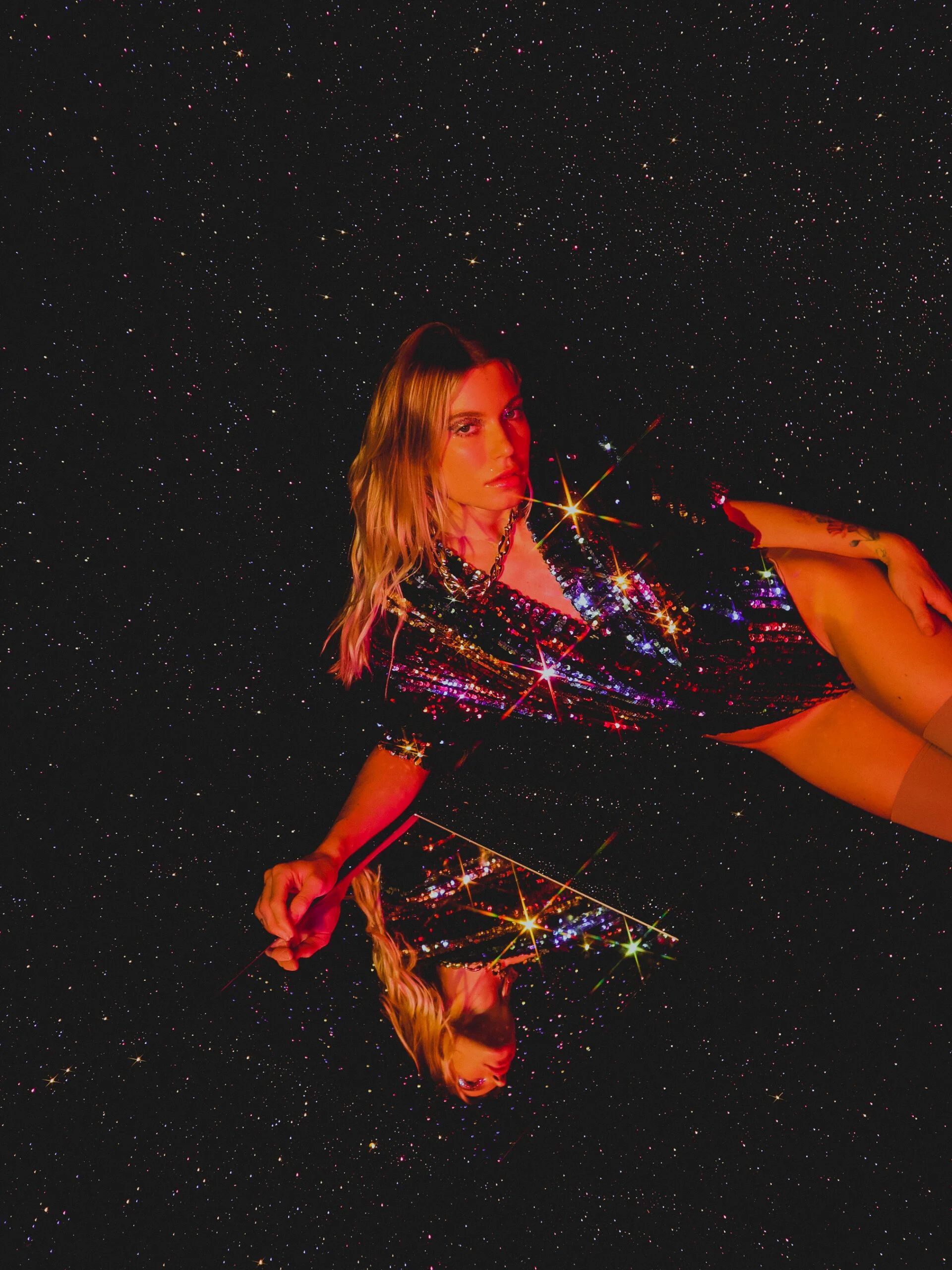 Yeah, she's got some vocal pipes. Is there an artist with whom you'd most like to collaborate, past/present, dead or alive? Irrespective of genre.
The first person who comes to mind is SZA. Her storytelling…and she just seems like such a good person—
She is. I met her 2 years ago. She's lovely and well-grounded, curious and humble. There's an accessibility and almost innocence to her.
My cousin has been sharing a lot of her first album with me, but then hearing CONTRL, and her song Twenty Something, I literally felt like she was singing about my life. And I love that type of songwriting where…she opens a door, and it's explaining the exact situation of what's going on in her life…And she's just incredible, and beautiful, and I would love to just even be friends with her…
I want you and SZA to meet and be friends, and do music, and produce great videos. You're a pleasure, and she's a pleasure, so it would be a dream collab…Did you have a trajectory in mind for how your career would shape out? 
Not really, I'm just a day by day kind of person. I do the footwork, and then I see what happens. I do my best, and show up, but then it's in God's hands…I'm not religious, I just believe in a higher power, and this other thing that's carrying me and guiding me, and I don't want to pray or wish for something that just might not be what I need or what's best for me. I just like to pray that I am taken to the places that I need to go, that are the best for me to be at…I don't want to pray for the Grammy's and the fame, and then when I get it, I can't handle it, so I don't know. But something out there knows better for me, so I just trust that. I know it sounds silly—
It doesn't sound silly at all. It sounds thoughtful, grounded and aspirational.
I pray to meet the best people to help write stories for me, and to create music with and help make my vision come true and get wherever I'm supposed to be. Like, I don't know what's best, but I know that if I do the good work, and put one foot in front of the other, I'll get to where I need to go. I don't know where that is, but I know it's somewhere higher up…I don't know, I don't know the answers. [Giggles].
Anabel Englund's debut album Messing With Magic is out now, follow her via @anabelenglund
Interview Constance Victory 
Photography Paige Strabala
[embedyt] https://www.youtube.com/watch?v=EJYMSTF4Kqc[/embedyt]