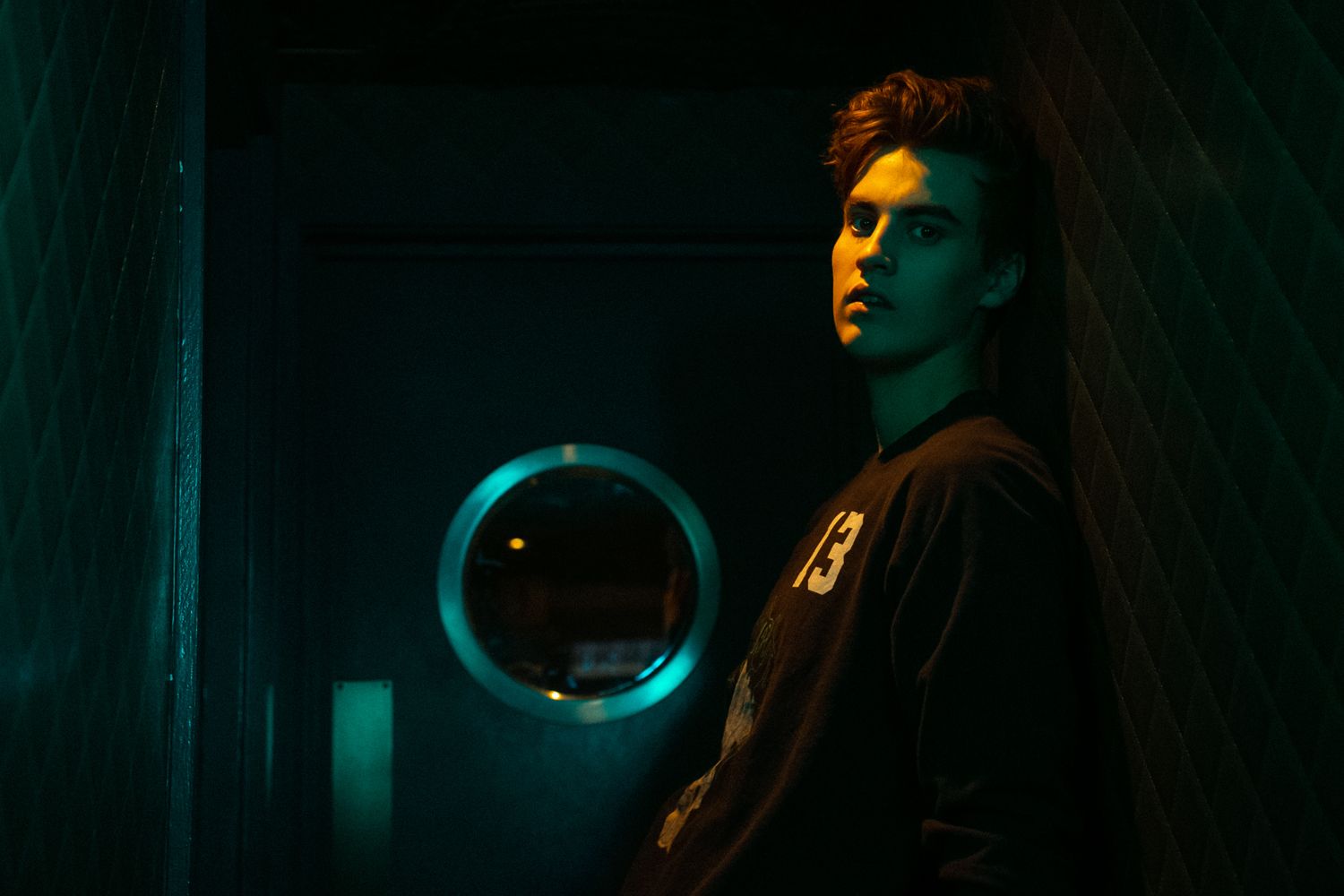 JC Stewart
Singer-songwriter JC Stewart is the new kid on the block — the block in question being the ever-growing roster of talented acoustic artists from these Fair Isles. Think Sam Fender, Lewis Capaldi and even Rhys Lewis.
Sweet, subtle and romantic guitar riffs mixed with gorgeous and gravelly lead vocals — honest storytelling set to song, and more often than not, a breath of fresh air. 
Telling his own tales, with a plot rooted in the idyllic surroundings of farm life in Northern Ireland, and taking us through the twists of gut-wrenching heartbreak — with all it's witty turns — is JC Stewart. We sat down with him for a pleasantly refreshing FaceTime chat and resisted every temptation to mention his uncanny resemblance to Justin Bieber. His hit 'Bones', has since made it onto the Heavy Rotation playlist. 
Where are you talking to us from?
I live in West London, I've been in London two years now, something like that. I was in Brighton for a year first; I went to university there for a bit and then I came up here and did the music stuff, so yeah…
So, what does the JC stand for?
So, it's John Callum Stewart, that's what my parents called me but I've always been called Callum since I was a kid. Basically, we had a family business that was called JC Stewart and my grandfather said I had to be named after the business, but my Mum wanted to call me Callum so then they thought of a first name that began with J [which was John] and then added Callum.
What kind of store was it?
It was a grocery shop; kind of like a whole foods type, organic foods stuff, so yeh…
How did you get into music?
My mum kind of made me do it at the start; I hated it when I was a kid, I hated it. I wanted to be a rugby player but was really terrible at playing rugby [union]. I played at school and my Dad played it also — but I was always really bad.
I could always sing, so my Mum was always trying to make me sing. But at the ages of 8-13, singing was not the cool thing to do. So, I was doing that and at 14 I discovered songwriting, and it was actually the first thing that made sense to me musically. I literally went to like one songwriting workshop, again, that my Mum made me go to. It was called the 'Making Music Workshop' and I went there and wrote a song and really, really enjoyed it — it felt really natural, and literally, from that one day, I just kept doing it.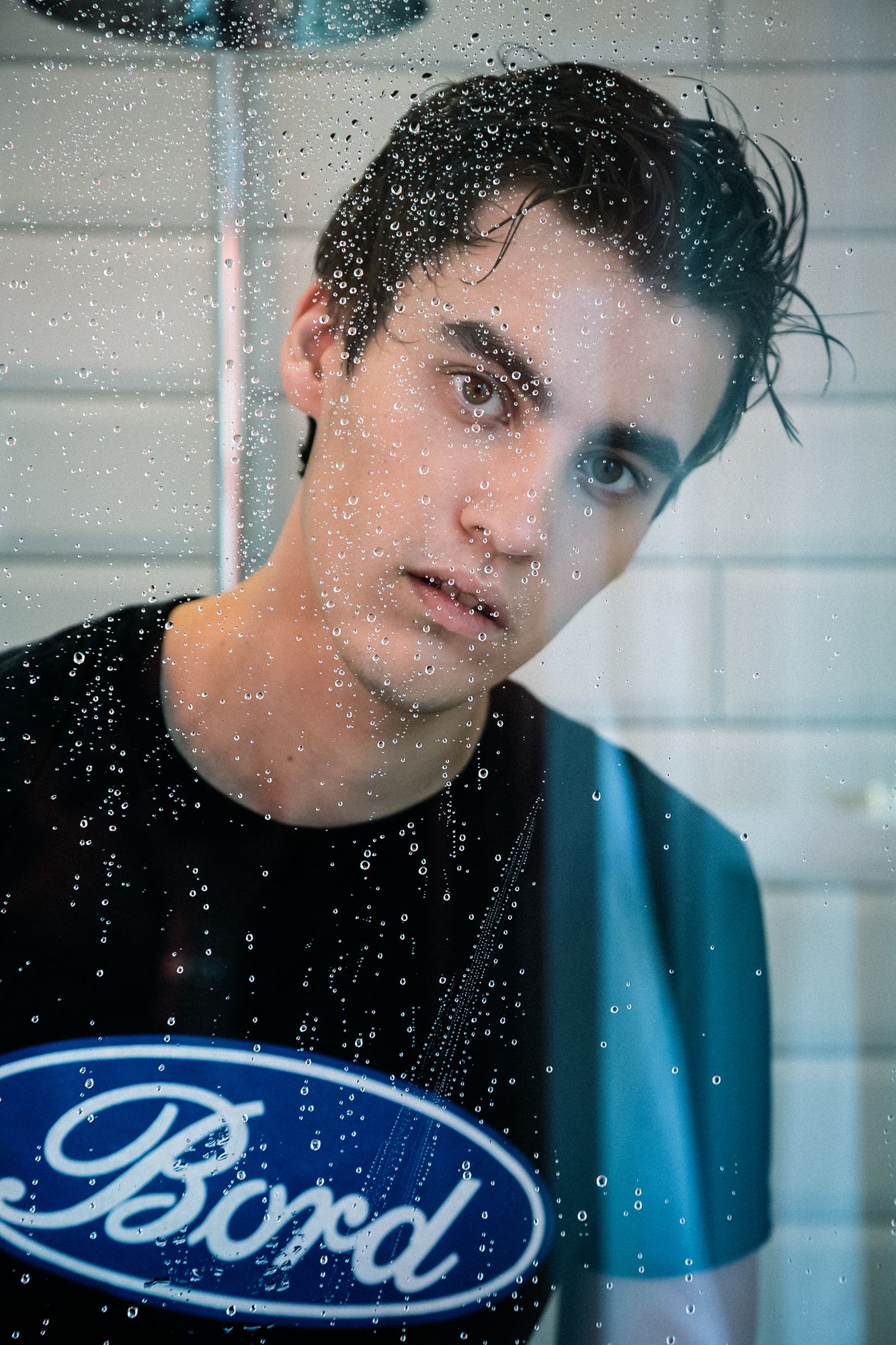 What was life like growing up in Northern Ireland?
It was amazing! I loved it! My town was 8,000 people and that's a really big town in the area, so yeah, I grew up, 'sort of' in the countryside. My family have a farm, so I grew up around there — a pig farm. A lot of our family are really close, I went to school nearby — it was all very normal, really very relaxed, I would say. Looking back, it's a dream place to grow up, for sure.
Any siblings?
I have two younger sisters. One of them is studying at St. Andrews — she actually helps me a lot with my Instagram captions and stuff; she's much better at the Internet than I am. I'll send her a photo and be like, 'I can't think of a caption, do you have one?' And she'll send me back something witty in 30 seconds. And the other one is still at school and lives with my parents back at home.
What music were you listening to growing up?
It was kind of like whatever was in the house, my parents didn't buy a lot of music; they loved music, but it was like one album a year and it was just on repeat. I remember the first song I ever listened to was 'I Want To Hold Your Hand' by The Beatles. I remember that really clearly and that was amazing, but it wasn't always as cool as that, sadly.
I'm trying to remember… I think the first band I was obsessed with was Busted and then McFly and then The Script and then James Morrison — it was that sort of vibe when I was younger. And then Northern Ireland had a massive Indie music scene so when I was 15/16, I started getting into that and all my friends were in bands… it wasn't really my scene but I loved it and it wasn't till I was 18/19 and getting out of Ireland did I discover that there was more music out there other than Pop music… and yeah, it's been a learning experience the last few years for sure.
What was it like to be supporting Snow Patrol early on in your career?
It was like a dream come true! Snow Patrol are like gods where I come from, and there are murals of them everywhere — it's bigger than 'they're just a band who've done well' — they're like icons! So, the fact that they had me on stage, the fact that I'm actually published by them as well; they do a lot for me, I meet them all the time and they really help me out — and that's just mind-blowing to me because… yeah, they're the biggest musicians to have come out of where I'm from, so it's really cool!
Could you tell us about the inspiration for the song 'Bones'?
'Bones', I wrote with two friends of mine, a guy called Sam [Merrifield] and a guy called Benjamin Francis Leftwich, whose another artist. It was essentially, I had a girlfriend for about 3 years, from when I was 18 and we hadn't broken up but we had had that first chat and I was like, 'yeah, we're definitely about to break up, or something's about to happen because it just wasn't working anymore and I hadn't done it' — and it was literally that — I went into the session with two friends and we just talked about it, and it was down to our bones. It was really easy; I remember writing it didn't take that long, it wasn't too laborious. I think the best songs are simple, the best songs are really simple… I think simplicity is really important actually because it means people can actually relate to it in so many different ways as well; it's not too rigid and they can take their own message from that to something that's actually happened to them, instead of something that's happened to me. Nobody really cares about what's happened to me; you care about what's happening in your own life, so it's making sure people can feel that.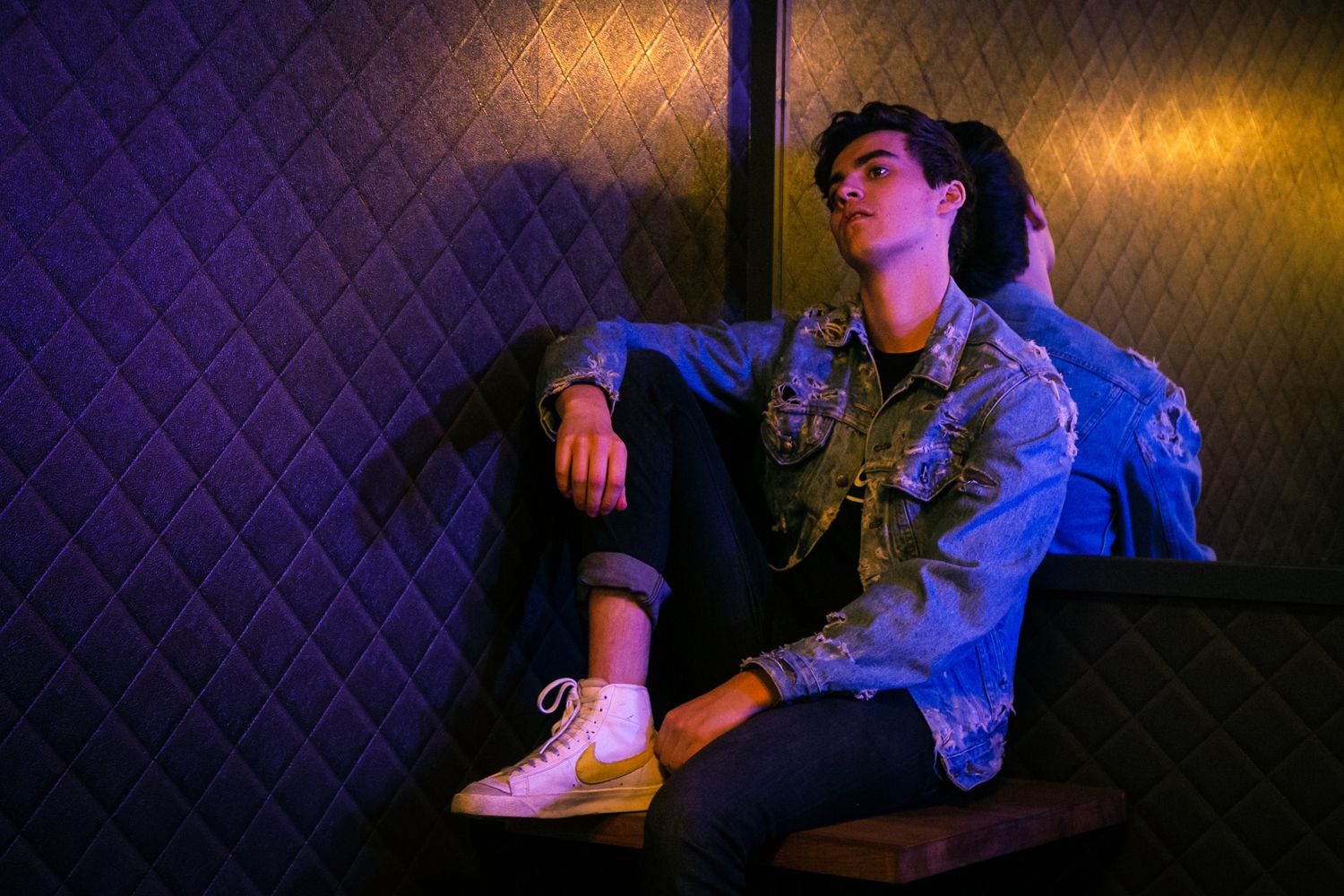 Could you tell us about your monikers 'Professional Sadboy' and 'Sunshine Boy'?
So, 'Professional Sadboy', that was made up by my sister, the one who does all my Instagram captions. She text me and she was like, 'why is your music so sad?' Because I'm pretty happy most of the time, as a person. So she text and she was like 'it's like you've become a sad boy for your work, you're like a professional sadboy now', and I immediately thought, right, I'm taking that, that's gonna come in handy.
And then 'Sunshine Boy' was what my housemates used to call me; when I'd get up in the morning and was really grumpy, they'd be like 'ah, sunshine boy' — so I was like, 'Professional Sadboy' is my music and 'Sunshine Boy' is my record label name — it's the flip side of that.
Are you feeling ready for 'The Secret Tour Before The Real Tour' tour?
Erm… no [laughs]! It starts on Monday [12th February] and I need to figure out what I'm going to play… [laughs]! Honestly, we came up with the idea for this, 2 to 3 weeks ago; it's been that quick from 'let's just do this' to 'it's happening'. We were going to try and find a support tour to go on, but there wasn't much for us to go on this year so we were like, 'Right, let's stop relying on other people and be brave and see if anyone wants to come and see me play' and the response has been insane, to be honest.
We sold 1,200 tickets in hours, every city pretty much sold out in a few hours — but then we panicked a bit because we forgot to say Belfast had sold out — it had sold out really fast and I was at the pub and was meant to take down the link but forgot to do it, so we had 570 signups for a 150-capacity gig. The worst bit was, we said if you signed up, you'd get a free T-shirt, so… [laughs] I've had to make a lot of free t-shirts over the past few days. So yeah, everyone's going to be getting a T-shirt. It's going in to be 150 people a night, and I know in Belfast we are doing 4 shows back to back. It's just going to be really nice to have something for the proper hardcore fans — playing the new songs, chatting to people, eating some pizza, drinking some beers, it's going to be fun!
And this year also sees the big European headline tour… how are you feeling about that? Are you preparing for it? Is this tour the prep?
No, this is sort of a standalone thing. But we are thinking about that. So, I'm ready, the band is ready; I guess we're at the stage where we really want to make it look really interesting. I don't just wanna go on stage and play with a band, I want it to be a proper thing — I want it to be the kind of show that I would want to go and see, you know. So, we're spending a lot of time and effort and creativity and thinking power to try and figure out how to make it special.
How are your New Year's resolutions coming along?
My New Year's resolutions are going well, well, they're going well-ish [laughs]! I said I was going to do dry January and I did dry January, and then I said, I'll be drinking very little till April, and so far, I've been doing that; I've had one to two beers, so yeah, we shall see. Annoyingly, I am finding out that when I don't drink, my voice gets better, so that's kind of depressing to know. I have accidentally half quit drinking and that was my New Year's resolution — and it's going great.
Do you have any creative hobbies?
I have lots of pipe dreams of stuff I really want to do. I'd love to direct a movie at some point. I want to write a children's book. I've got all the ideas, I just need to actually do them. I'm going to try acting this year, see if that does anything; I want to try loads of stuff. I'm doing a bit of modelling at the moment — I'm really out of my depth with that one, to be honest with you — just try stuff and what's the worst that could happen?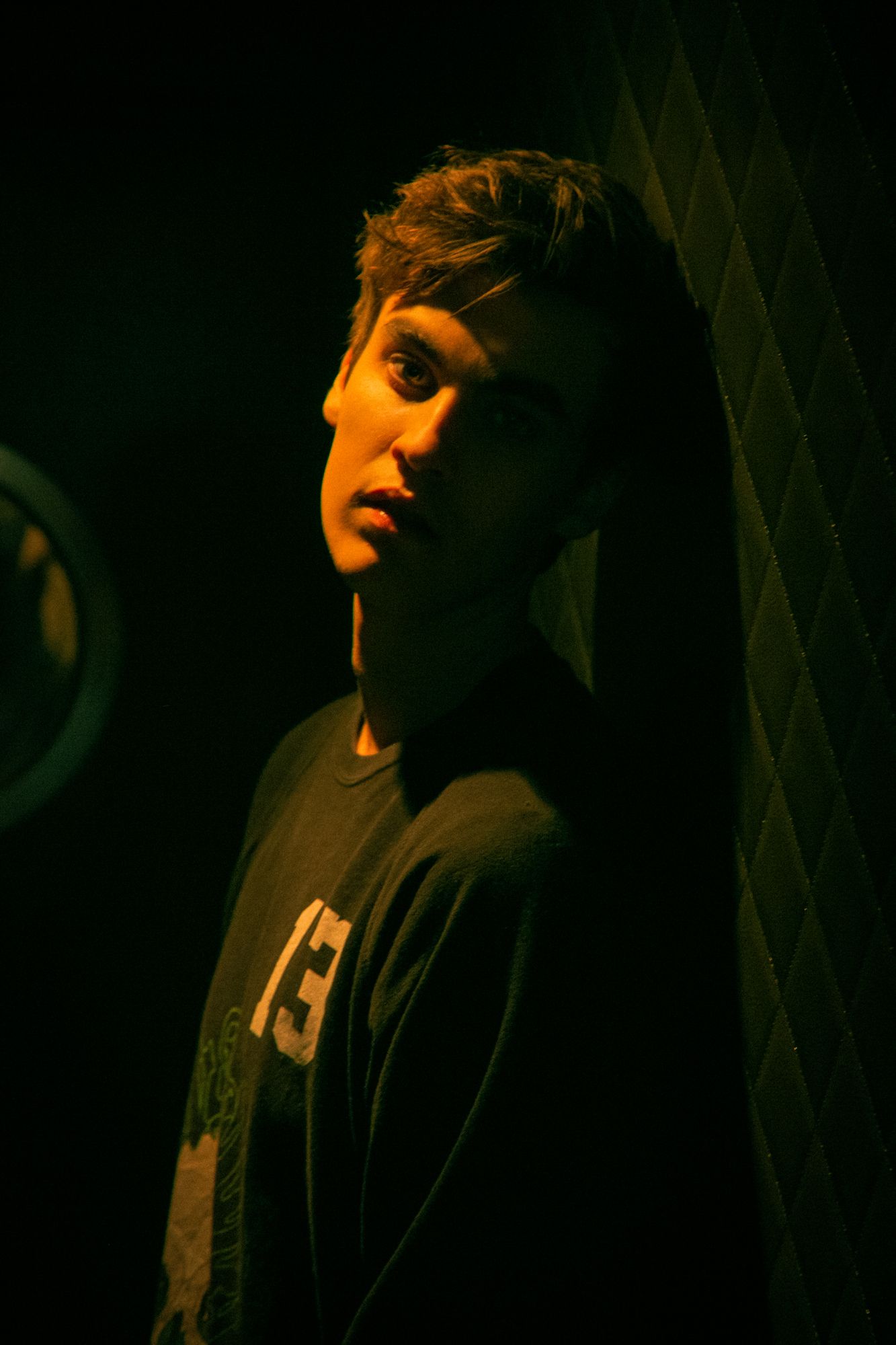 Are you reading anything at the moment?
I'm really into politics and history; I studied international relations for a year at Sussex University so yeah, I'm reading a book about The Troubles in Northern Ireland at the moment. It's the from first-hand sources and wasn't meant to be released; real stories from the underground workers. Being from Northern Ireland, it's very interesting and important to learn about because as much as I like to think I know a bit, I don't think anyone still realises just how bad it was… so that was the last thing I read that was really interesting. The book is called 'Say Nothing: A True Story of Murder and Memory in Northern Ireland' by Patrick Radden Keefe.
Dream dinner date? And, what would be on your plate?
This is probably a bit nerdy, but a man called Levon Helm, from The Band [Bob Dylan's The Band] — he was the drummer and singer, he's my favourite. The way he wrote and the way he talks about music is amazing so I'd love to see him… and maybe Elvis as well… we can have him over on a side table if that would be possible!
And honestly, it's really bad, but there's a takeaway place in America, it's a fast food place called Chick-fil-A — I am obsessed with it! I don't know why! Morally, it's quite dubious but the chicken is unbelievable; that's my favourite food in the world!
I'd either have that, or I'd have Nando's. I'm really simple. Very, very simple.
And your sauce of choice, is? Where are you on the heat scale?
There's a secret Nando's sauce called PERi flavour, which is the hot sauce mixed with the PERi-PERi sauce, the one for the kids with the barbecue flavour; so what you get is hot-barbecue Nando's chicken and it's beautiful. You look them in the eye and you say PERi flavour, and they understand; they know what you're talking about.
Any parting notes?
I have a new song coming out 21st February, it's called 'Lying That You Love Me'; it's for a video which I think is going to be really cool. We had a 16-hour filming day the other day to get it done and I'm really excited about that!
Team Credits
interview by Sonia Akther
photography Yoshitaka Kono
grooming Nadia Altinbas
location The Hayden, London
Check out JC Stewart's latest single 'Lying That You Love Me' below!