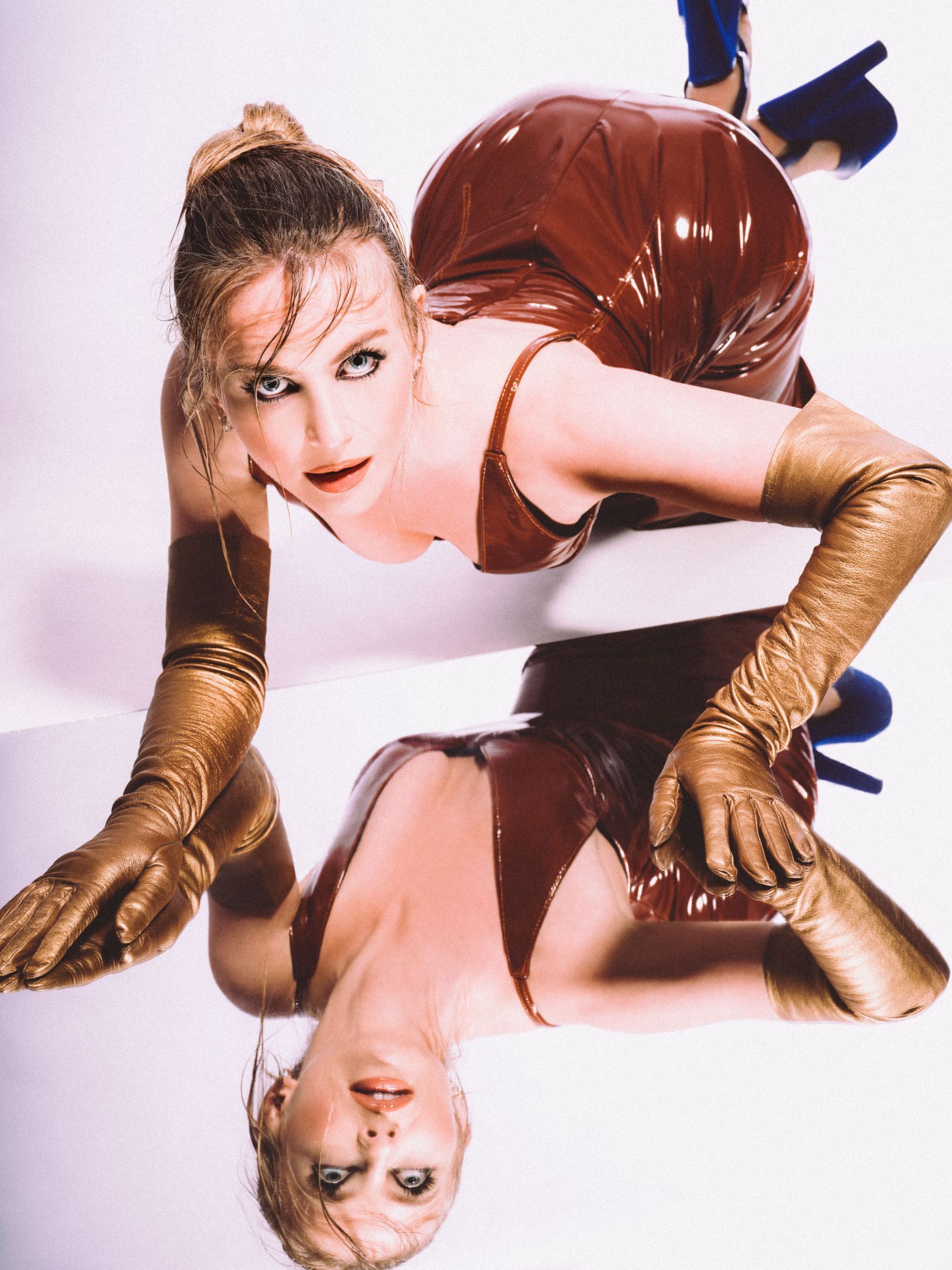 Julianne Hough
With a move to New York City and a debut performance on Broadway, Julianne Hough is doing more than just embracing a fresh start — she's revelling in it.
There is something poetic about a fresh start despite how daunting it can be. For actress and businesswoman Julianne Hough, a new chapter means to create an entirely new life — one where she moved coasts, manifested a dream gig, and found solace and peace in who she is. The aforementioned dream gig? Her debut performance on Broadway in POTUS included a move from the sunny West Coast to the gritty New York City. In the best possible way, life isn't what it looked like for Hough just a year ago.
In POTUS, women are at the helm. The play is penned by Selina Fillinger and directed by five-time Tony winner Susan Stroman and although the short title is POTUS, the long-form description is a lot more tongue-in-cheek but captures the pure spirit of the play: POTUS: Or, Behind Every Great Dumbass Are Seven Women Trying to Keep Him Alive. The story is centred around 1600 Pennsylvania Avenue after the President turns a nightmare into a universal crisis, seven women are called to guide the Commander in Chief and get him out of trouble. Hough portrays Dusty, a young mistress of the President who ends up pregnant. The ensemble cast moves together so succinctly and with such ease, one sometimes forgets that with all of its drama and chaos it's not based on real life. Hough is a bonafide triple threat (and then some), but with POTUS audiences see a new side to her. 
1883 Magazine's Sydney Bolen chats with Julianne Hough about debuting on Broadway with POTUS, collaborating with Nina Dobrev on their wine brand, and more.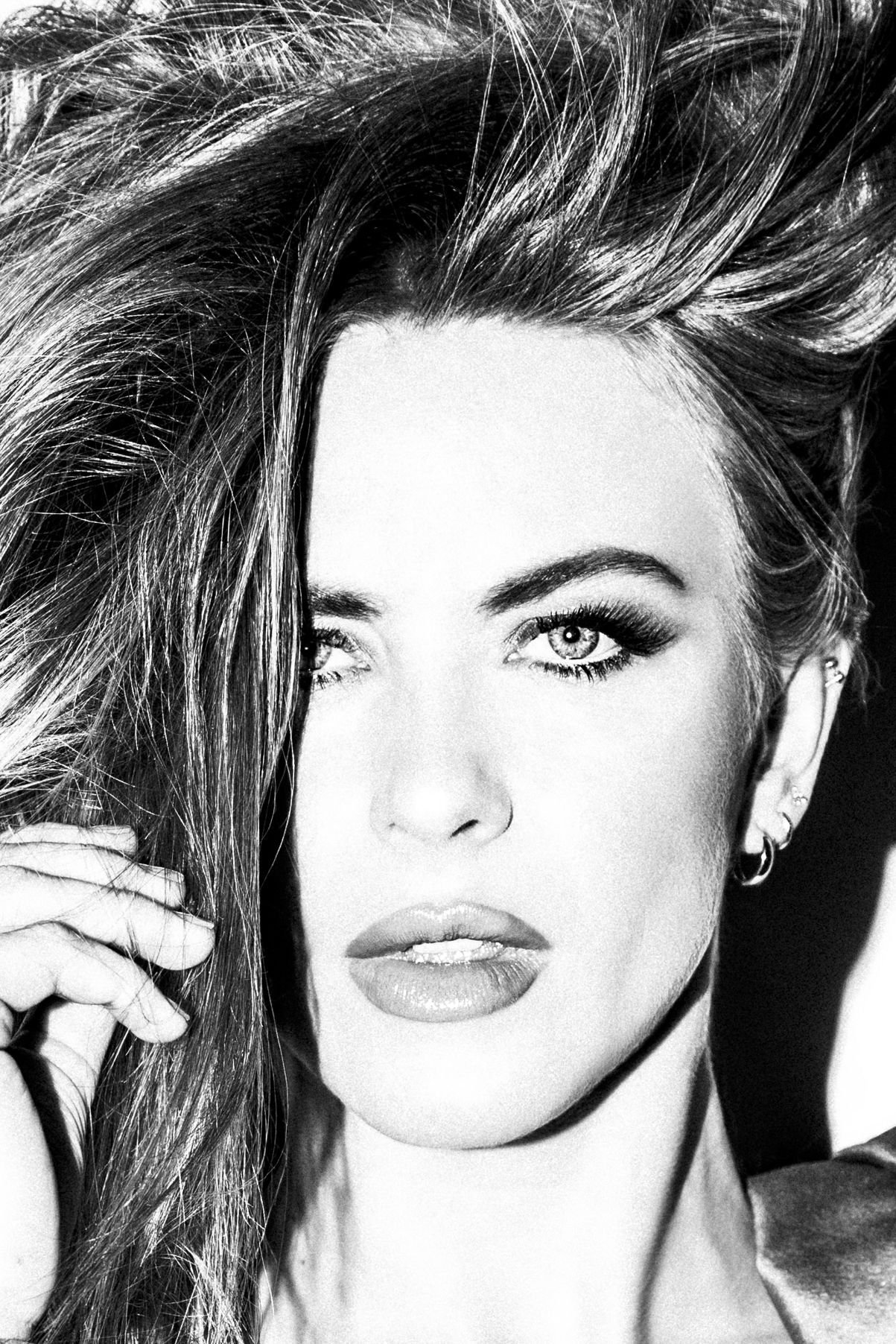 You're just over a month into your Broadway debut in POTUS. How has it been? What has surprised you the most about your time on stage?
Broadway has been incredible and my POTUS family is the absolute best! The Broadway community overall has been so welcoming and warm. As a newcomer, I came in to learn a new craft and embrace what the theater community has to offer. All of the people on the stage and behind the stage have such a strong work ethic putting on 8 shows a week and the grit and stamina that every single person embodies is infectious and makes me want to give it my best every single day. 
The biggest surprise came from one of my lines "affordable, safe reproductive health care is a basic human right". The audience stood to their feet in applause, and everyone on stage in the audience was in tears. It was a big moment that we all went through together. The energy each night from the cast and audience members is such an amazing experience.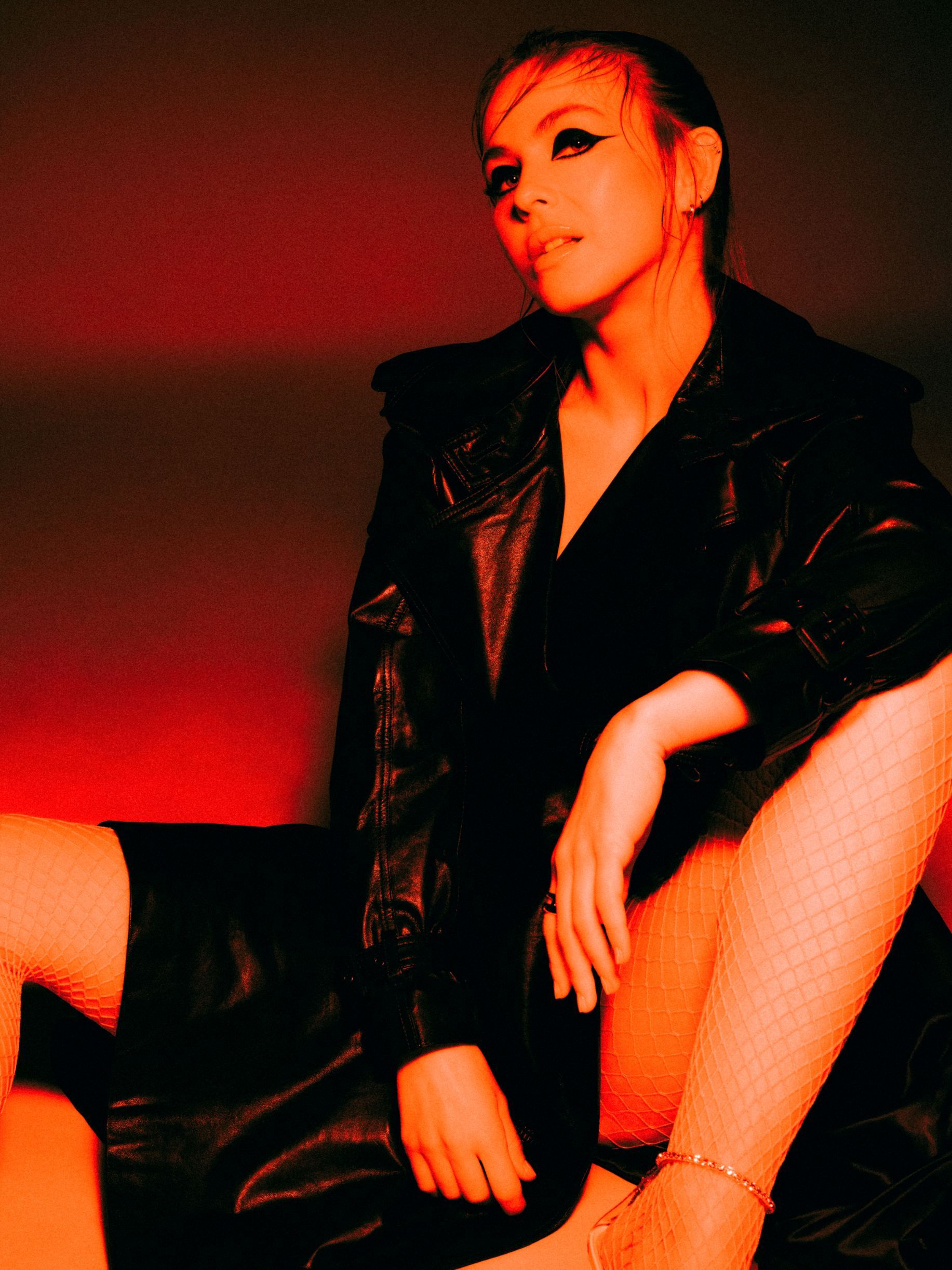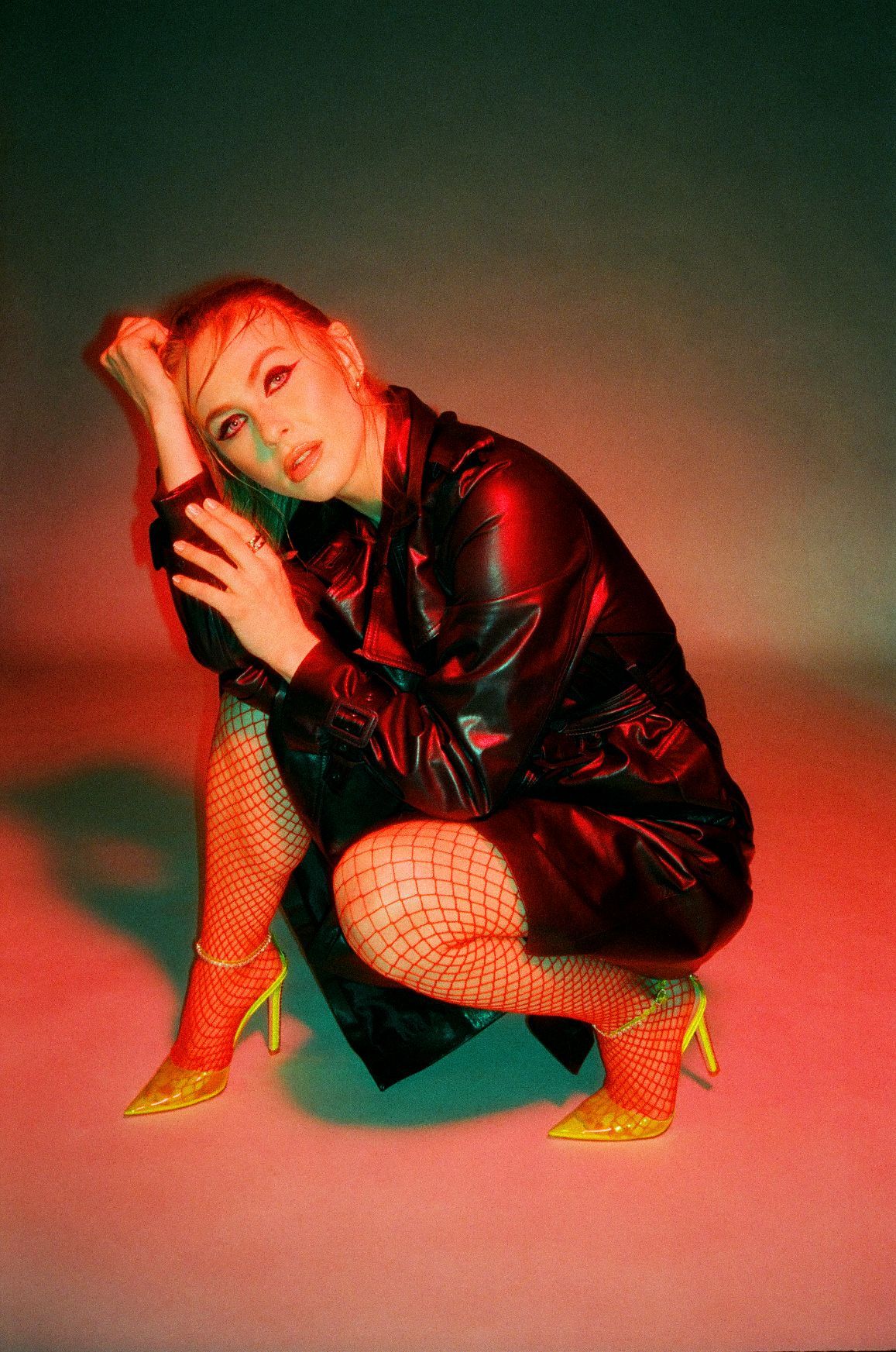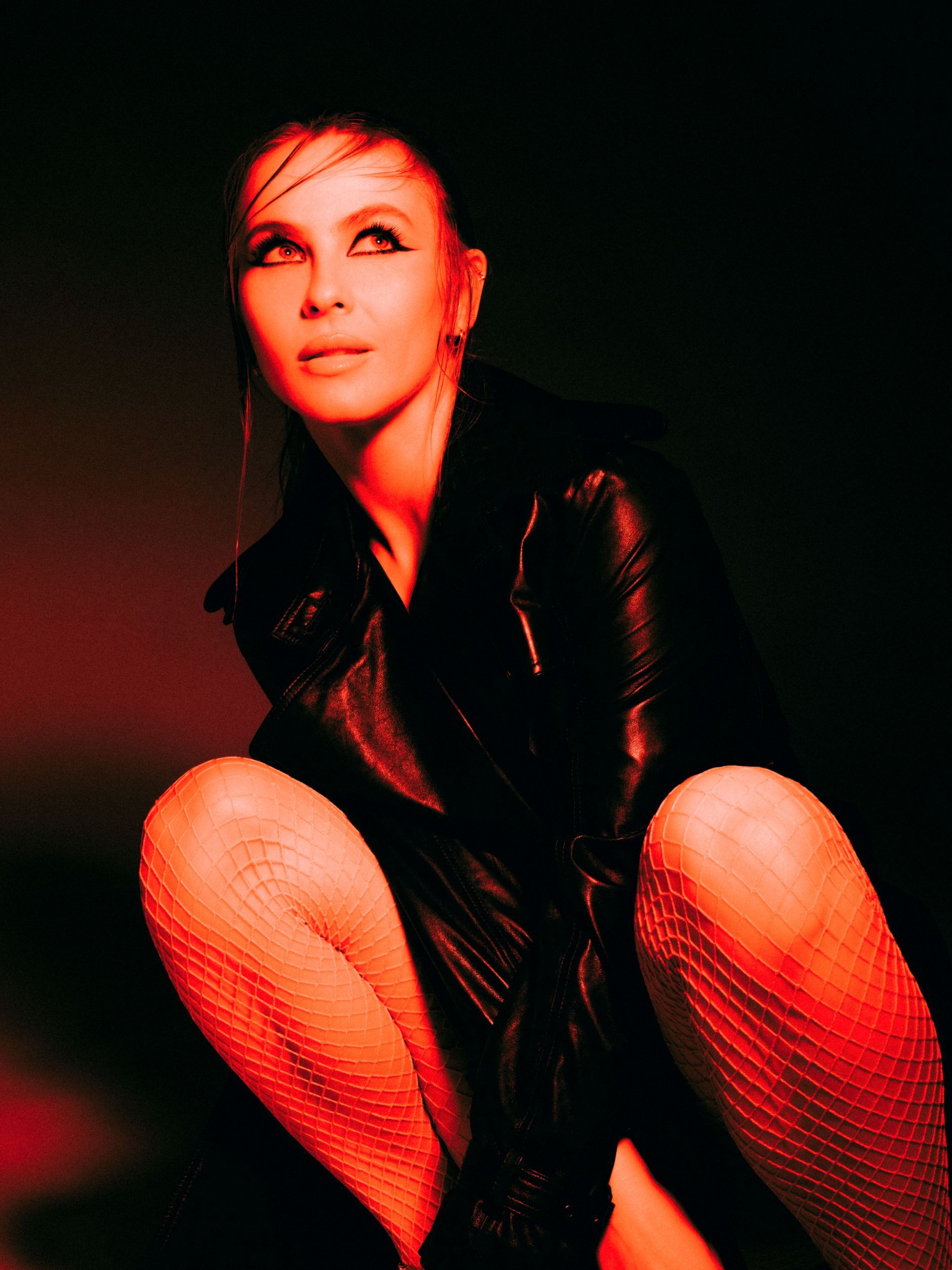 Trench Coat Scanlan Theodore Fishnets Wolford Heels Stuart Weitzman Earrings and Ring Mejuri
Tell me about your character?
My character Dusty is the young pregnant mistress of the president. She is pure and innocent in her ability to be helpful and sex positive. After having conversations with our Playwright Selina Fillinger, she helped me to understand that Dusty is the conscience of this next generation of young people who are willing to lead the way. There is no shame around her and where past generations avoid or deny, Dusty dos does not have the guilt. She is educated and she knows what she is talking about. She knows what is happening closest to the president even more then the Chief of Staff of First Lady.
How has your performance grown or changed in the last month?
My performance continues to grow after each show. You are never done learning and growing, as far as I am concerned. We still get notes from our director Susan Stroman and team on how to perfect our characters.  I do feel that my comedic performance has become more grounded after each show. The performance feels natural and not pushed. Somedays Dusty is bright and cheerful and somedays she is sassy.  The core of who she is always there! As human beings we carry multiple parts of who we are. When creating a character, I get to bring out all the different sides!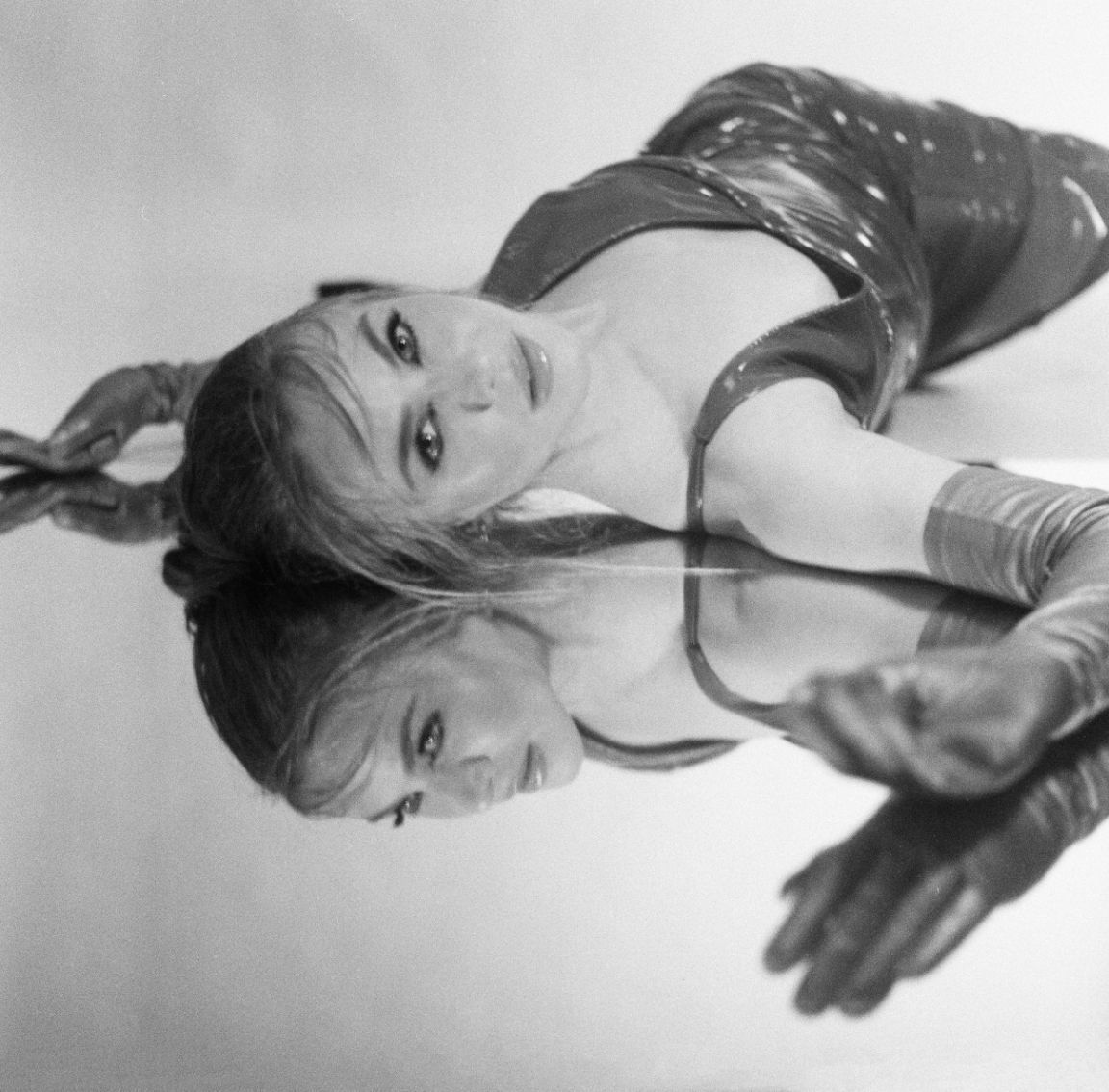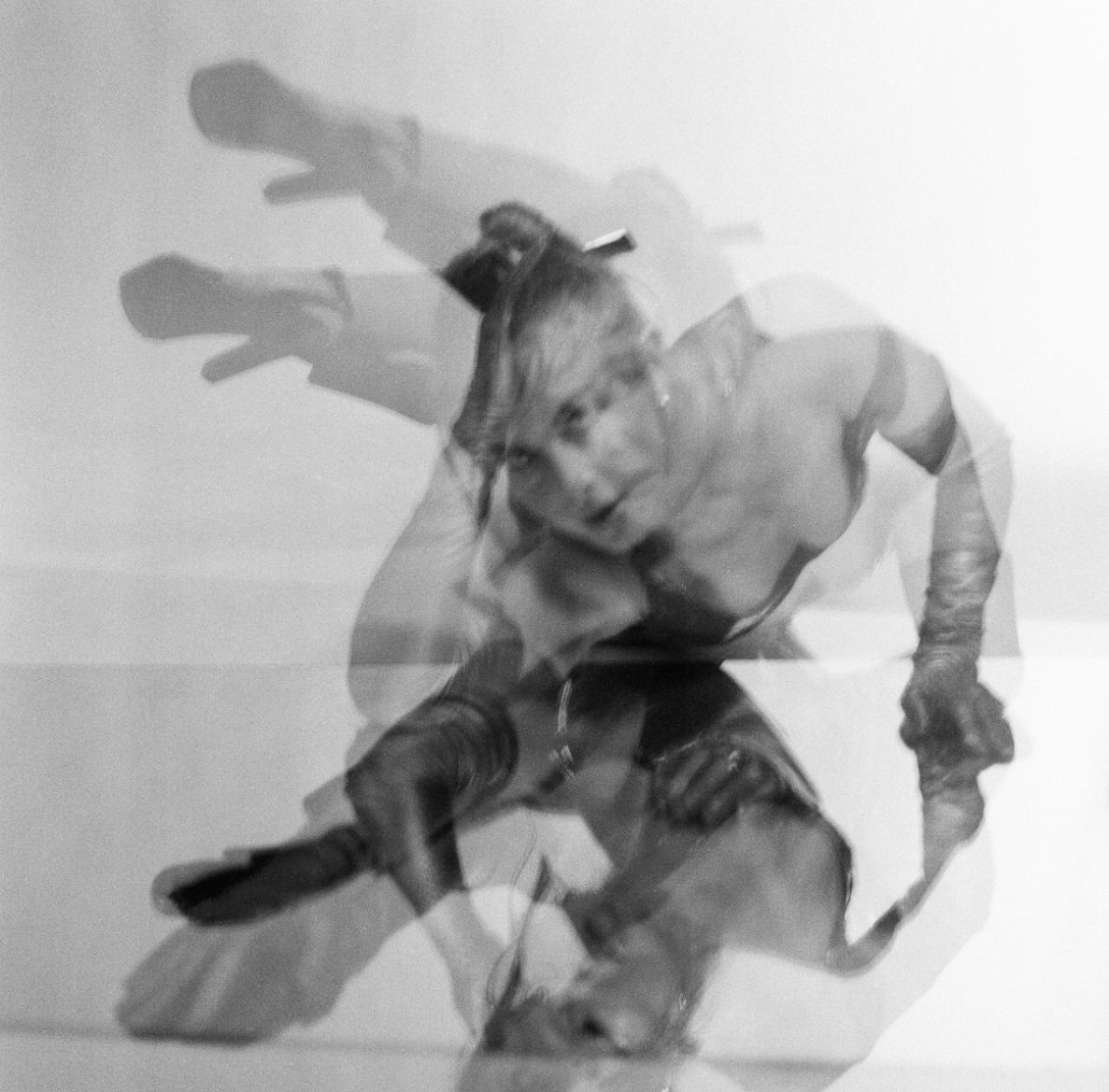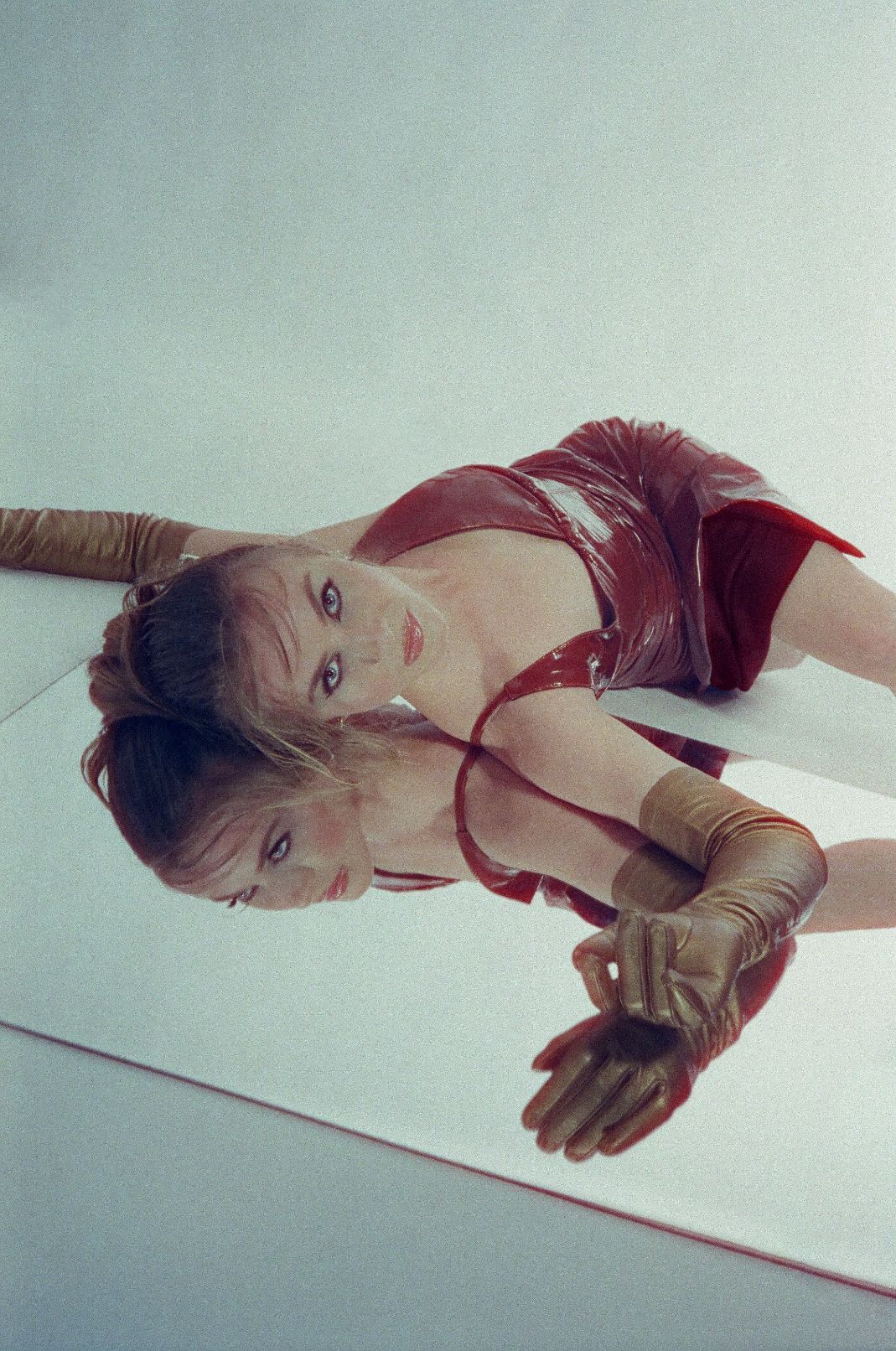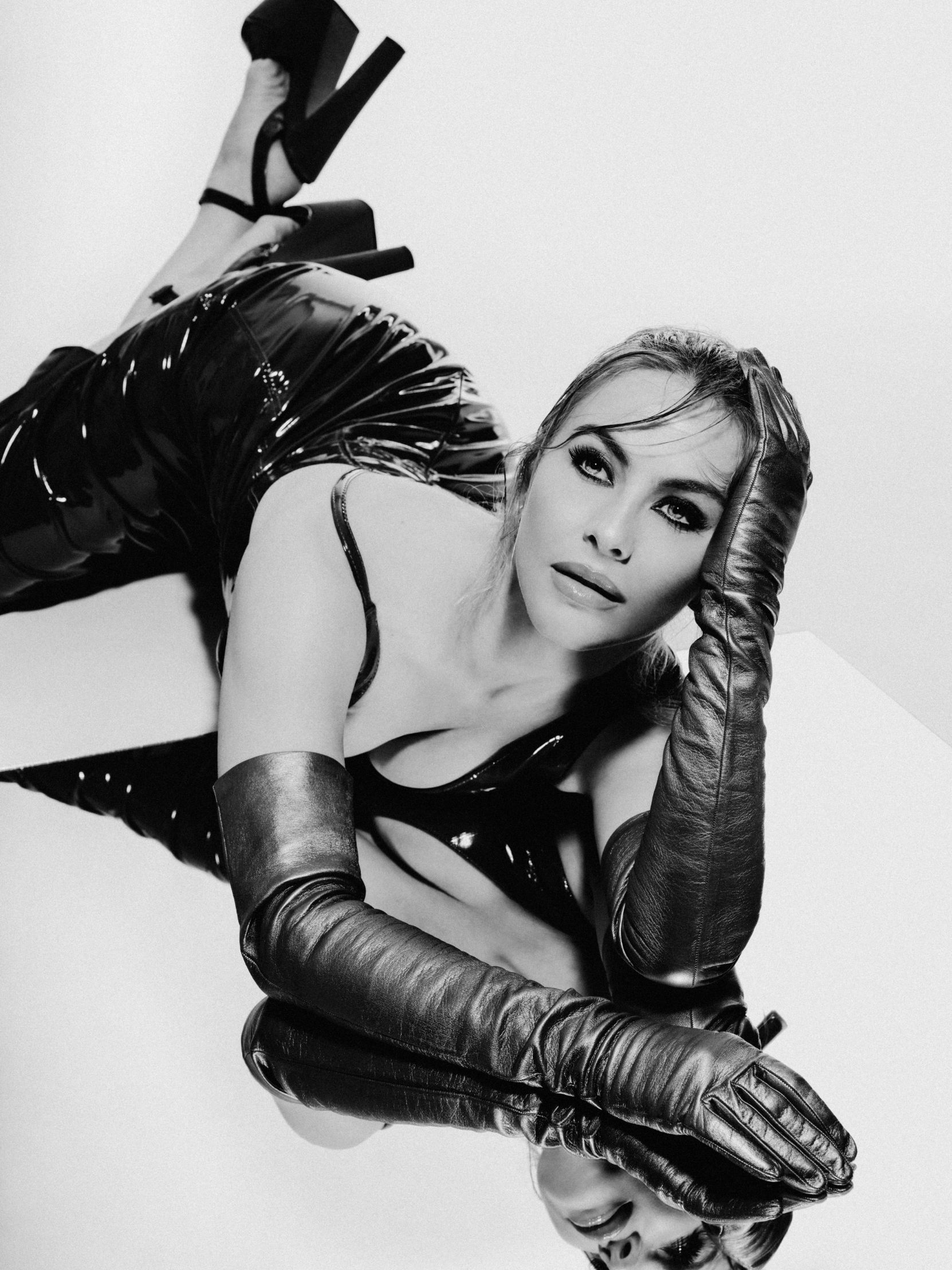 Dress Bibhu Mohapatra Gloves Sermoneta Heels Giuseppe Zanotti Earrings and ring Mejuri
What's your favourite way to keep the performance fresh?
Being present in the moment and grateful to be on stage in front of an audience every night! The moment of acknowledgment puts me in a state of "get to vs. have to". After 70 plus shows it could become tiring or quite jaded, it could become like second nature. However, when I take a moment with a little breathwork or mediation to ground myself, it puts me back in the state of present. When you are present on stage acting, anything can happen and you respond accordingly in real time. It is not just muscle memory.
Alongside being in the Tony-nominated play, you also co-hosted The Tony Awards: Act One on Paramount+ with Darren Criss. What ended up being your favourite part of the show?
All of it! Can I say that? First, working with Darren and having him as my partner during Act One was the most rewarding experience. Darren is such a creative genius, and we work well together and complimented each other's strengths. The acceptance from my peers in the community was so warm and this was my first entrance into Broadway, and I do not take that for granted. It was an honor and pleasure to be welcomed and embraced by icons and legends' that I have looked to and to feel a true sense of belonging.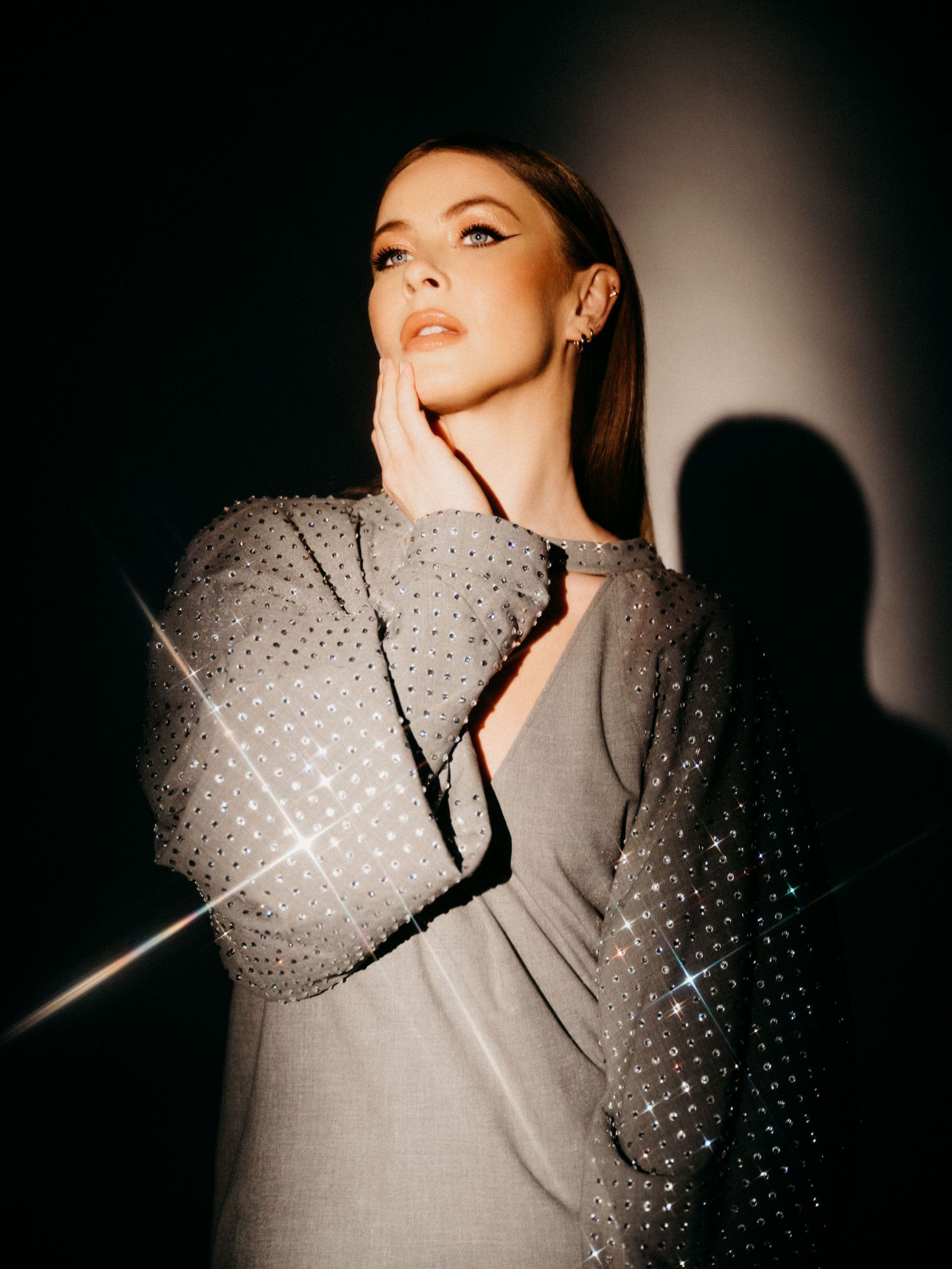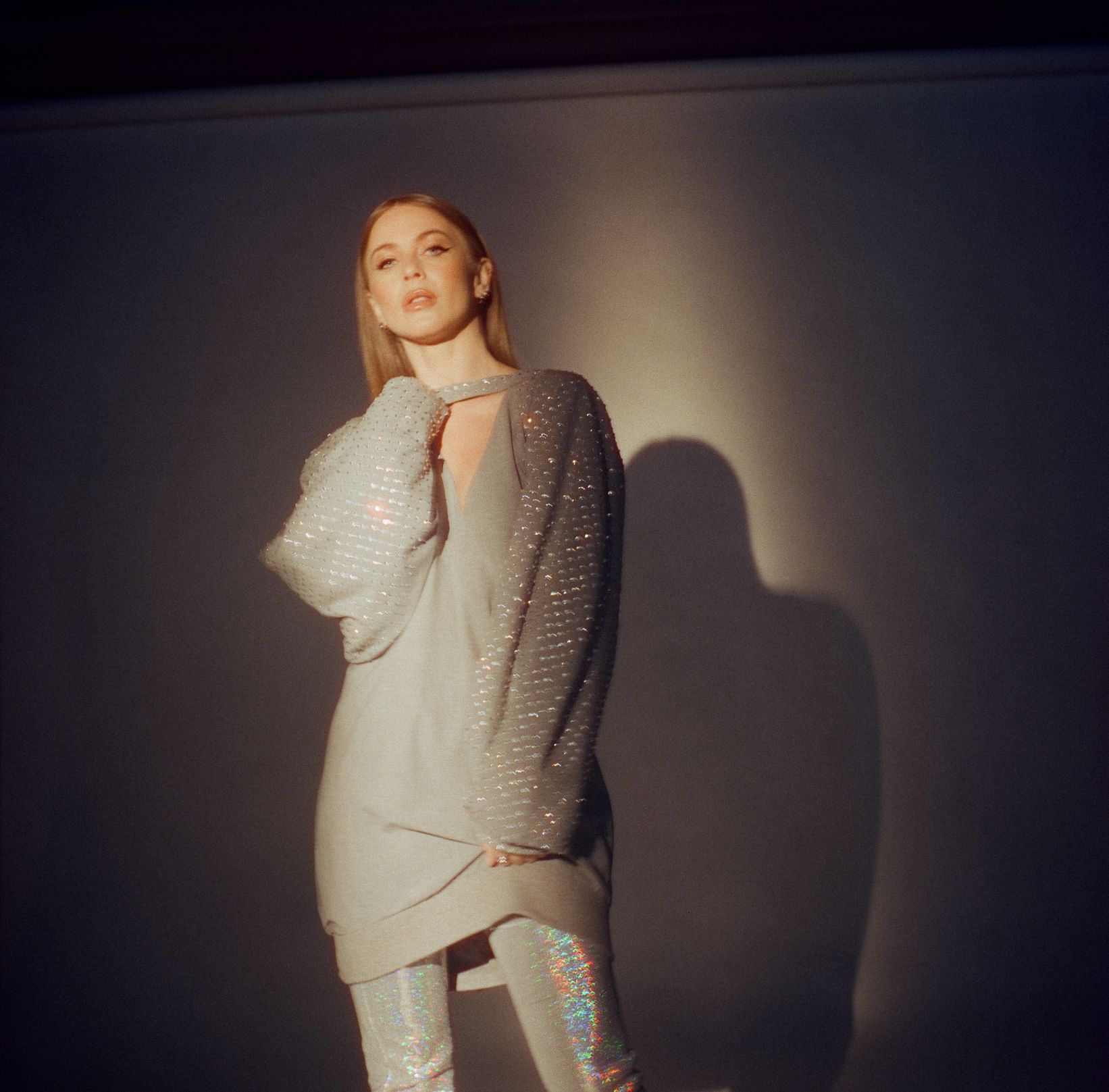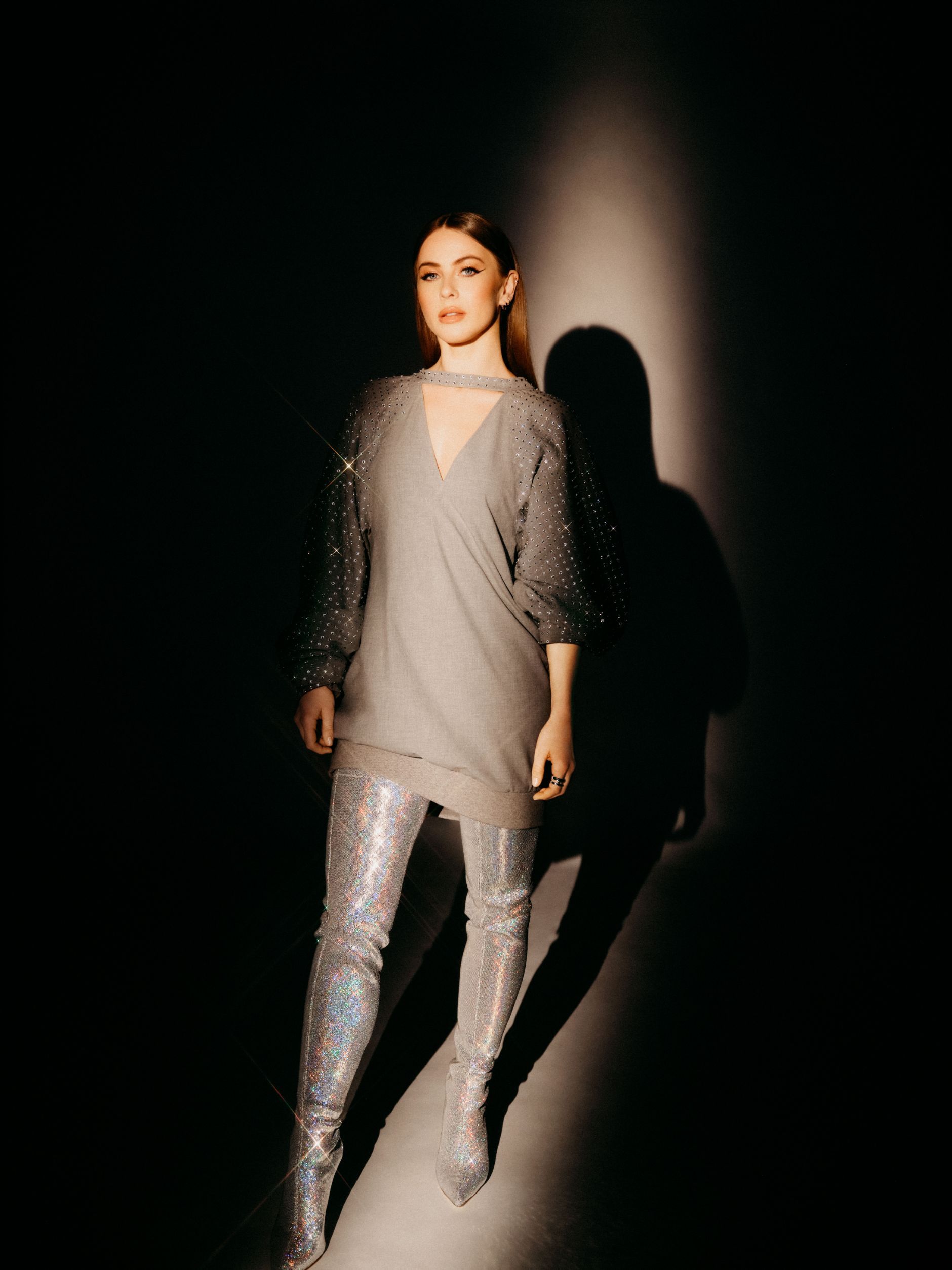 Dress Prabal Gurung Boots Stuart Weitzman Earrings and ring Mejuri 
You wear many hats in the industry, not just host and actress. Among your many professional pursuits, one of your newest titles is co-owner of Fresh Vine Wine, which you launched with Nina Dobrev. What inspired you to create the company?
Nina and I have been friends for many years. We both lead a very busy but healthy and balanced lifestyle so when it came to enjoying a glass of wine, we were always searching for the perfect wine that would complement our lifestyle. We spent many months up in Napa putting together a wine that was low calorie, low sugar, with the highest quality ingredients. We noticed that there was another company entering the "better for you wine" category and that the taste was not premium. So we wanted to make sure our wine had a premium taste.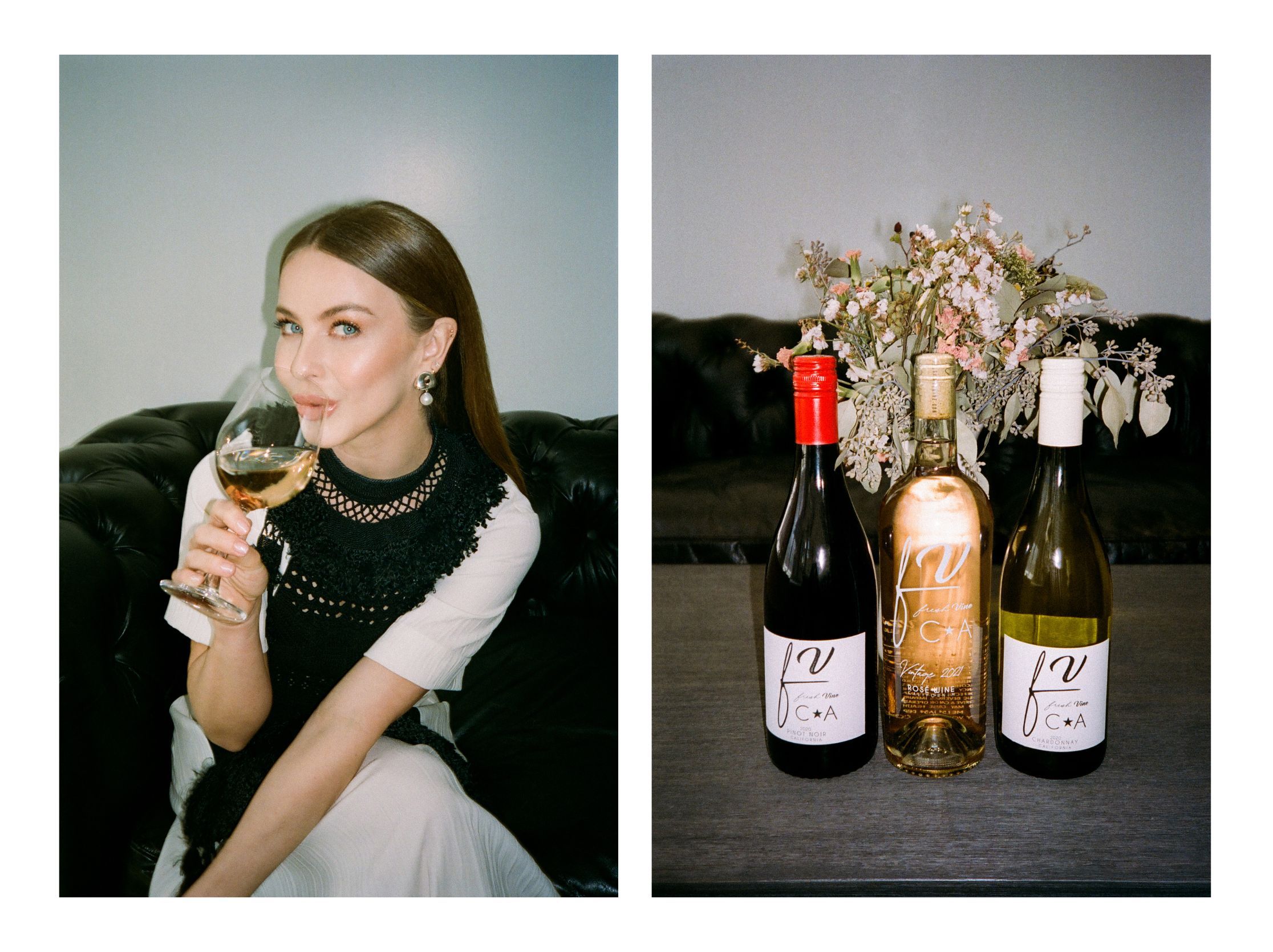 I love that you and Nina founded it together. How long have you been wanting to co-captain a project? As someone who repeatedly champions things with her best friend, how does working with Nina add to the experience?
Nina and I are always talking and coming up with different projects that we want to do together. Fresh Vine Wine happens to be the first, but I can promise you it won't be the last. It's great to work alongside your best friend. We both bring different styles to the table which is why I believe we work so well together. 
As a vegan, I was very excited to find out that Fresh Vine Wines are vegan because I only in the last year learned that the average wine is not. I tend to favour sweeter options, do you have a recommendation for me?
Personally, my favorite right now because it's summertime is our Rose. It has fresh flavors of nectarine, stone fruit and melon. Chilled for the hot summer days, it is refreshing, hint of sweet and hint of mouthwatering acidity. You will love it.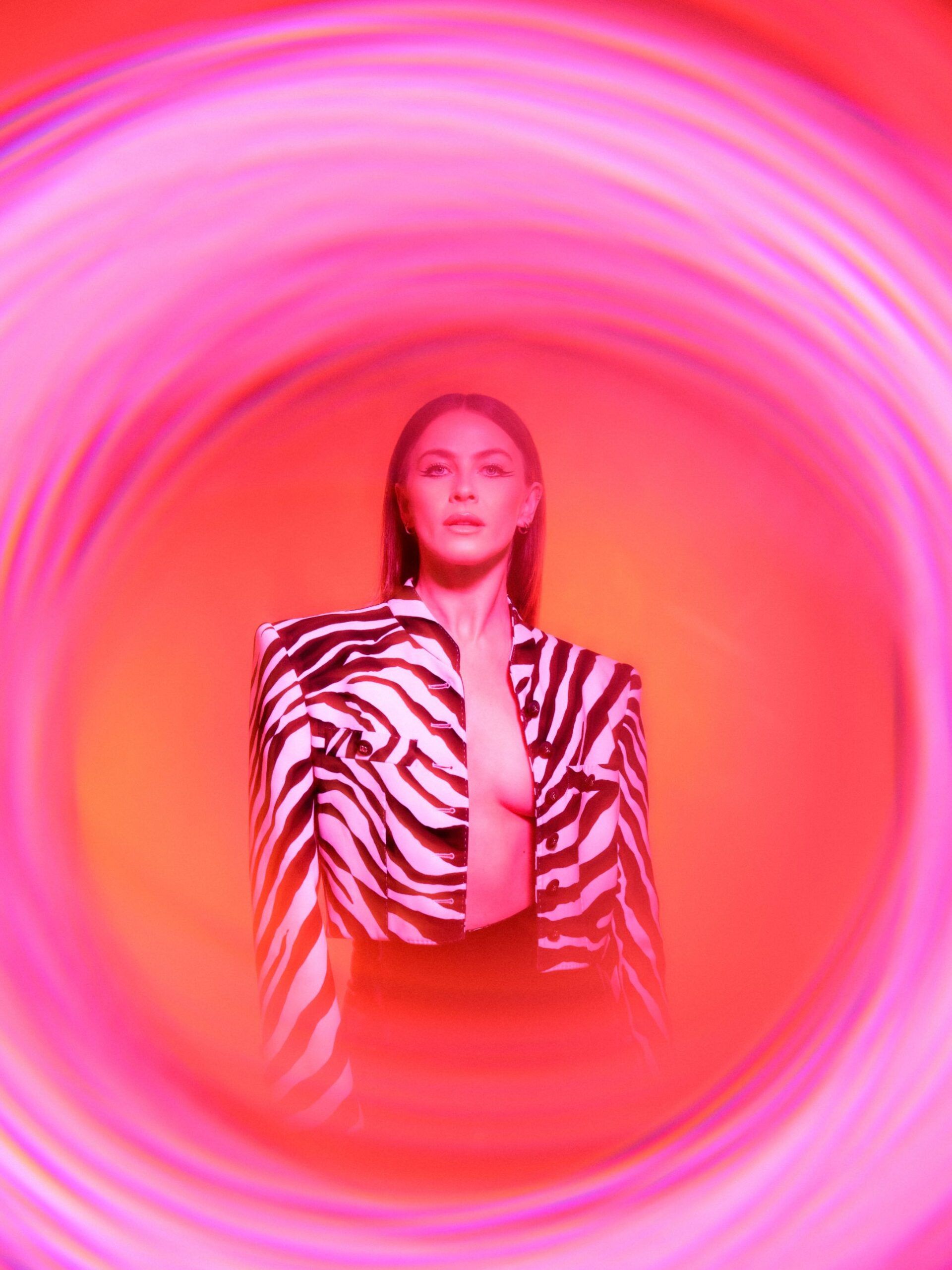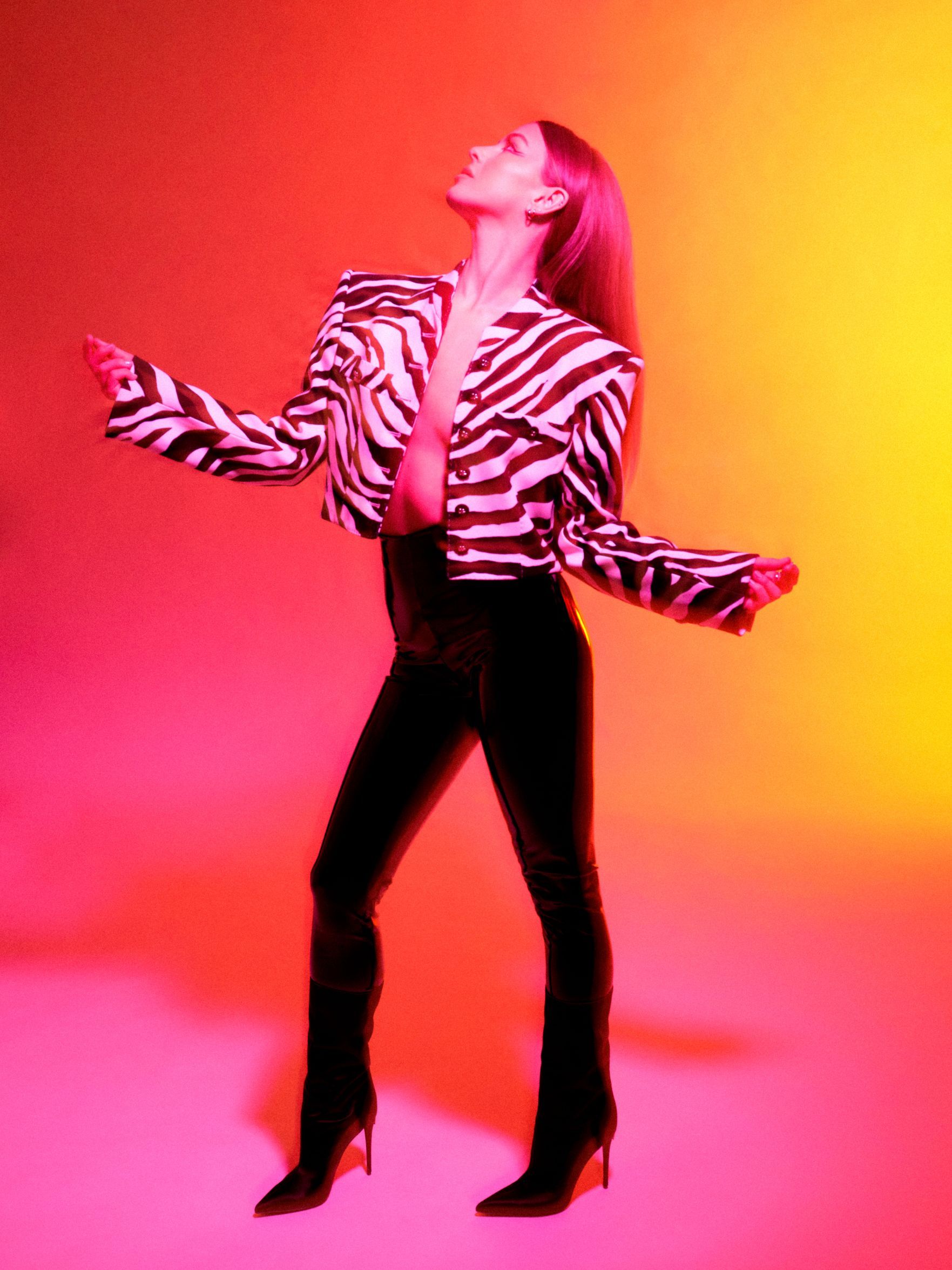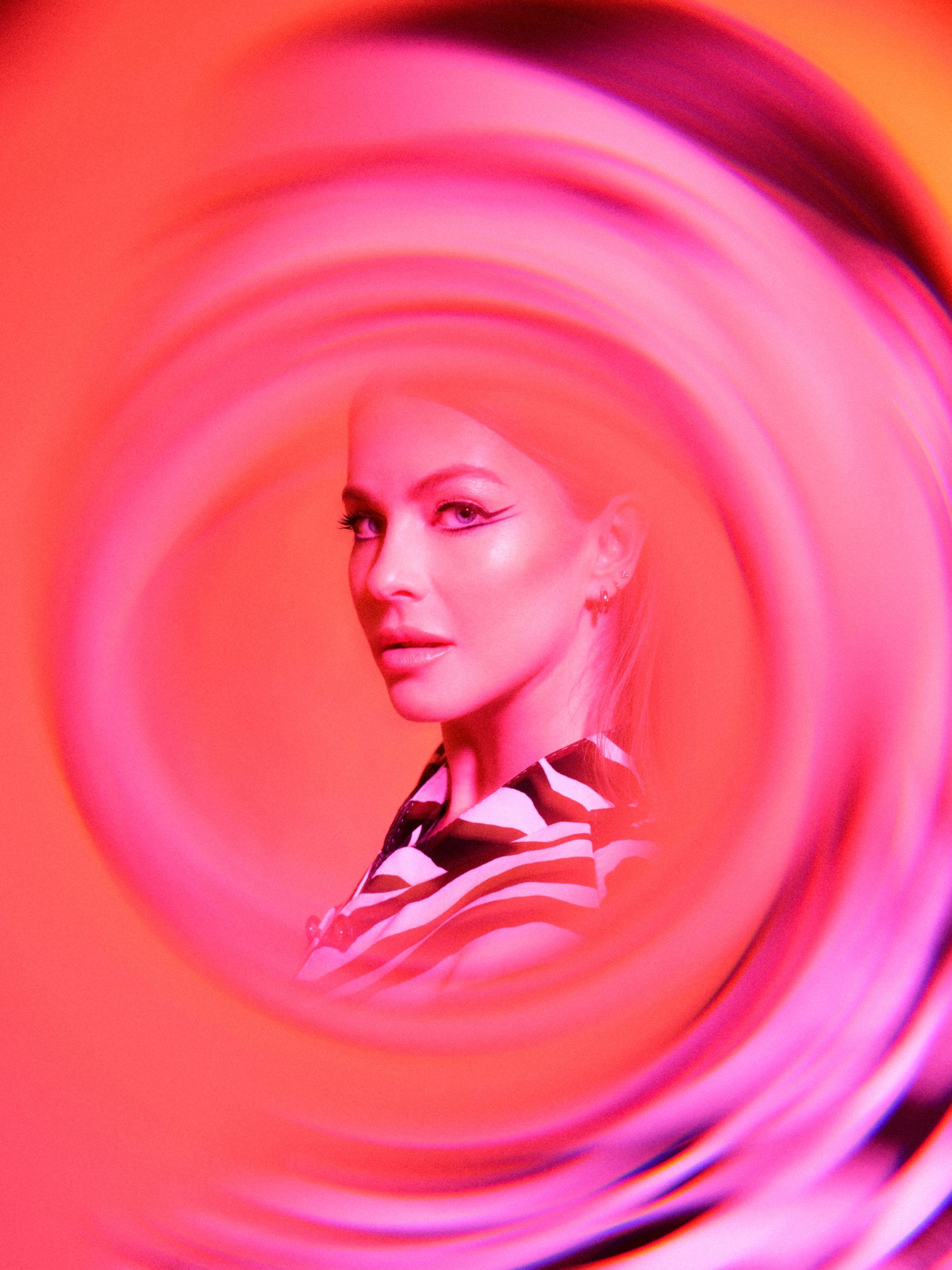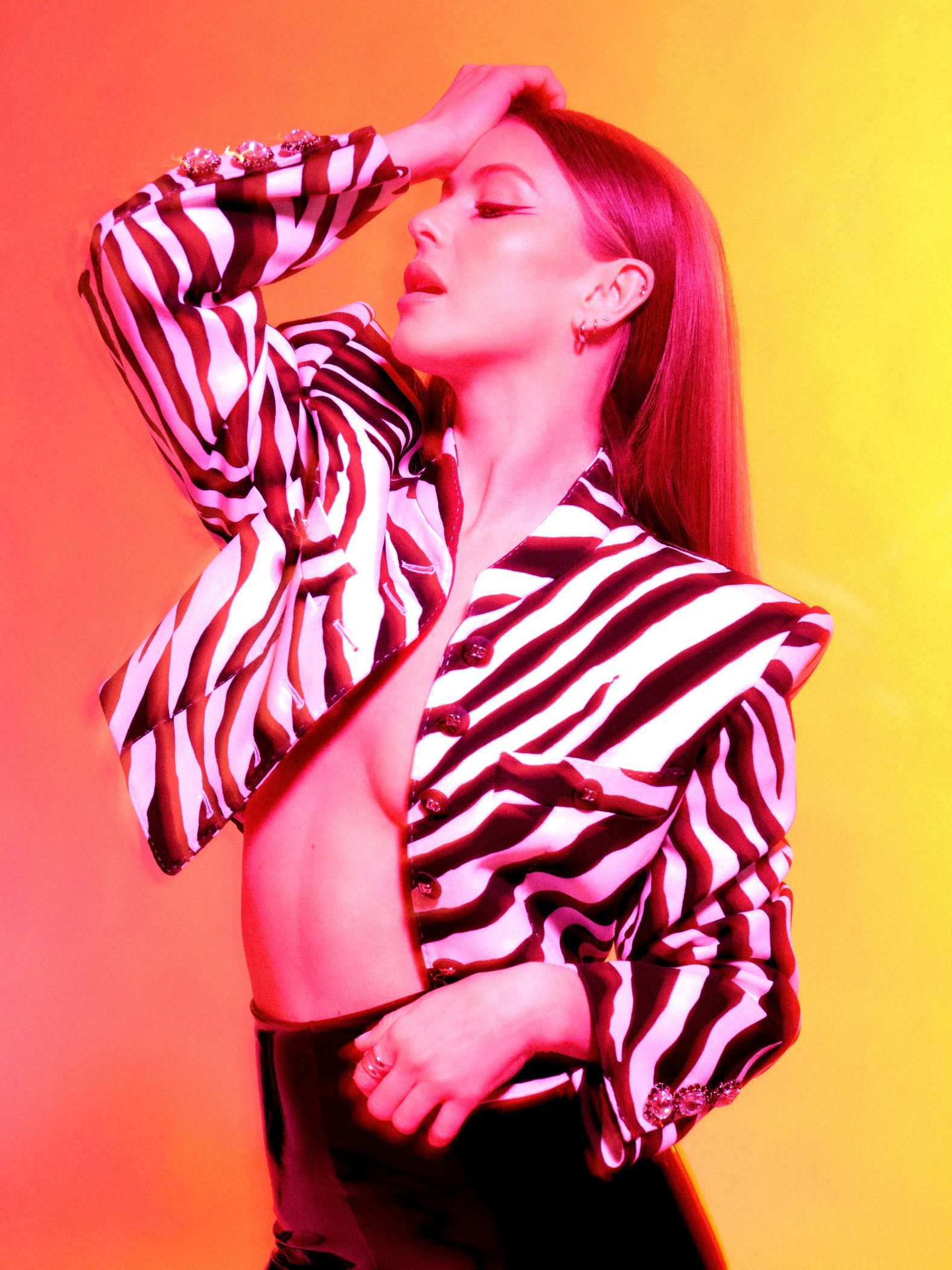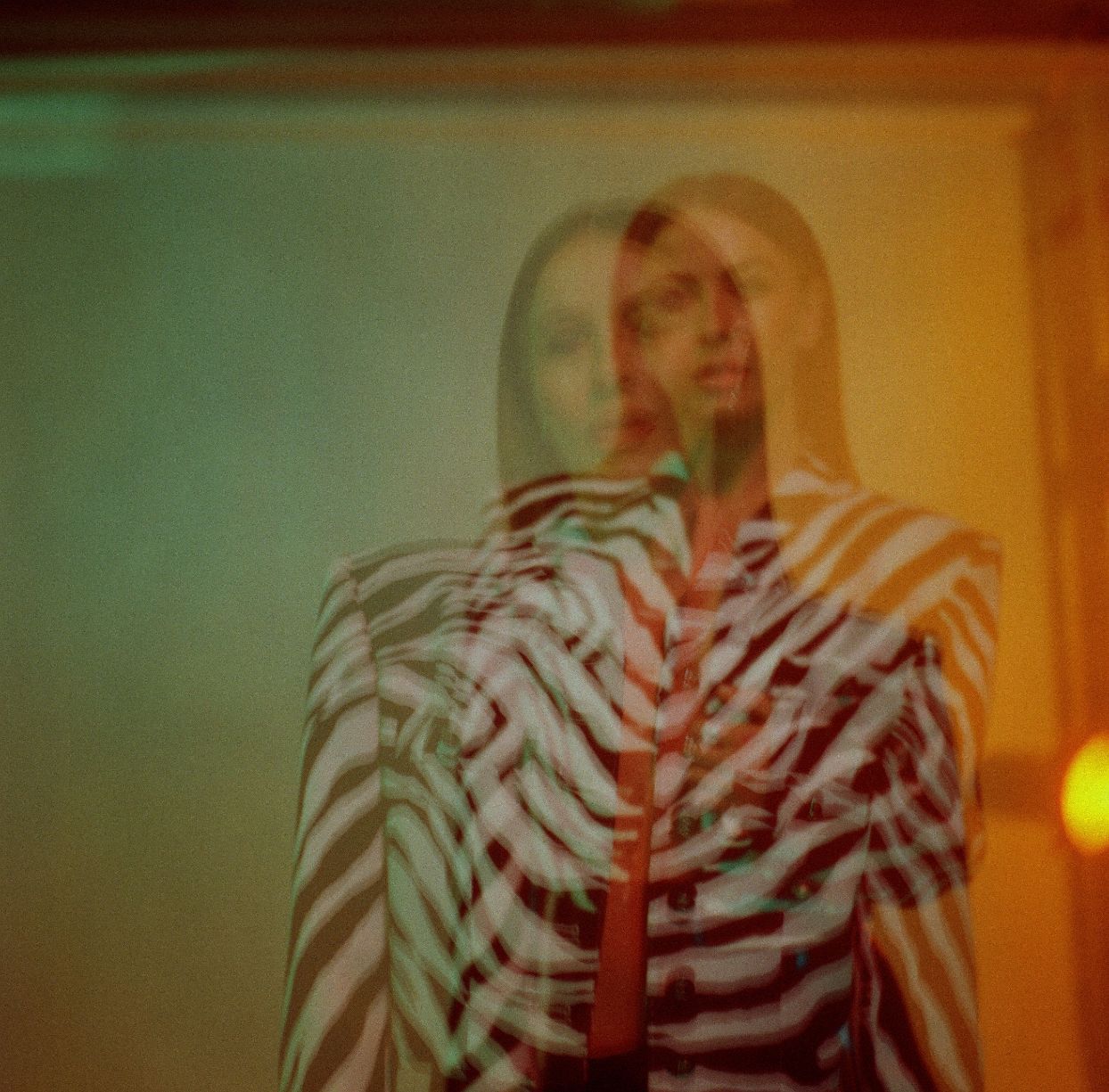 Jacket Dolce & Gabbana Leggings Commando Boots Dolce & Gabbana Earrings and ring Mejuri 
Back in 2018, you founded KINRGY, a dance fitness platform. The company is almost 5 years old. I love what it stands for. Is there one thing you've accomplished with the company that you're proudest of?
Wow! I can't believe it has already been five years. I started KINRGY when I was going through my own transformation and the method was created for individuals to uniquely express their authentic self. Like many wellness companies we launched before the pandemic and were very fortunate to partner with WW and join Oprah Winfrey on her tour. Traveling city to city and sharing KINRGY with communities around the United States was humbling.
During the pandemic it was profound to see the KINRGY community create communities from within, they call themselves the KINRGYST! They remain in touch today and continue to support and motivate each other. During such a challenging time it is so rewarding to see these communities being built and the strength that they provide to one another and me!  
Lastly, to bring everything back to POTUS, out of the seven women in the play, which would you say you relate to the most and why?
Like Selina Fillinger (our playwriter) said, she wrote each character from a place that was part of herself. Each character lived within her and I have to agree with her. I relate to each of these women in different ways. Each woman possesses their own strength in overcoming challenges. They each try to navigate the situation and find the best solution for a better outcome. I think we are all navigating the world we live in the best of our abilities and with strength, gratitude, and a little laughter we can conquer what's right in front of us!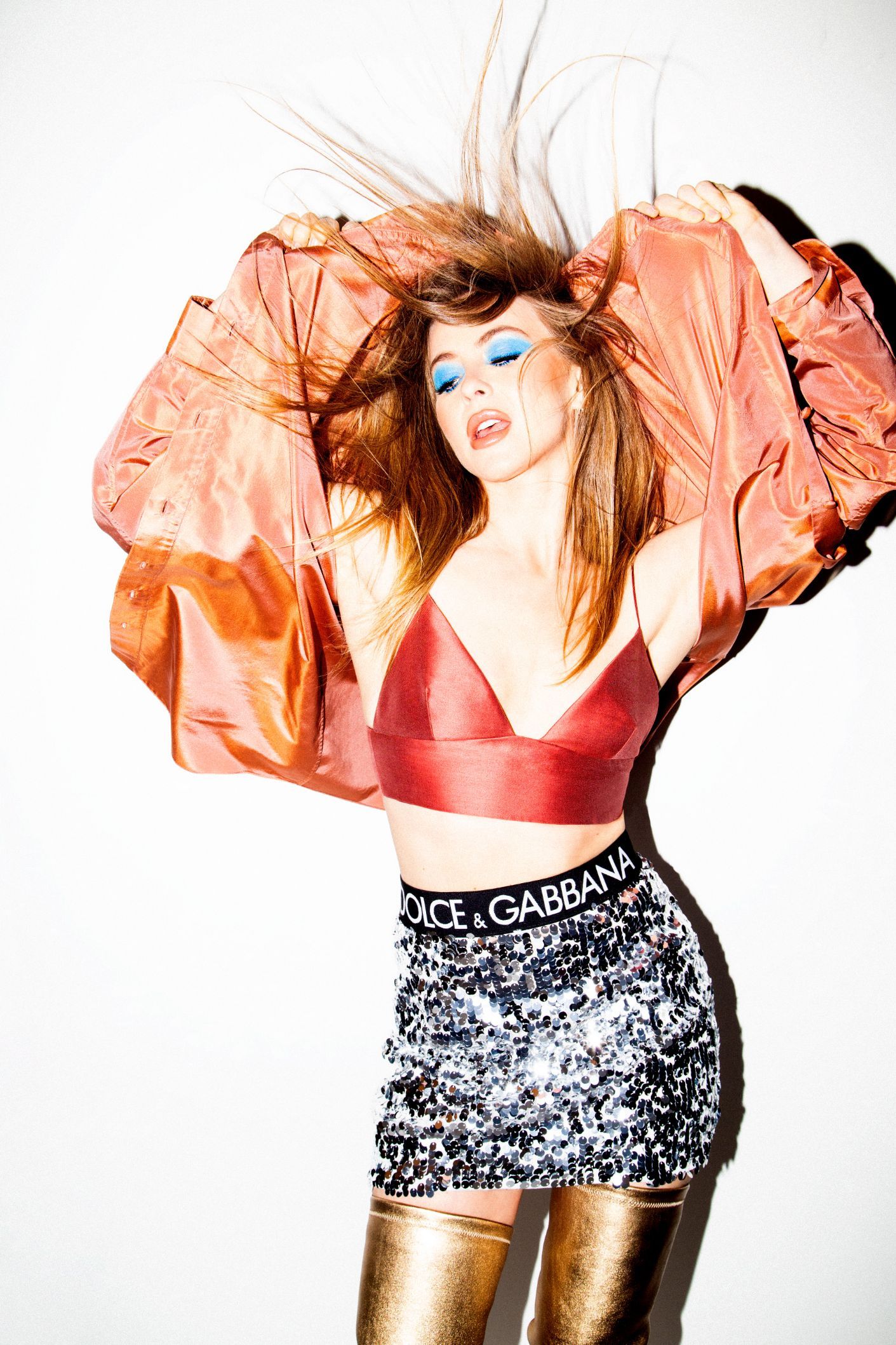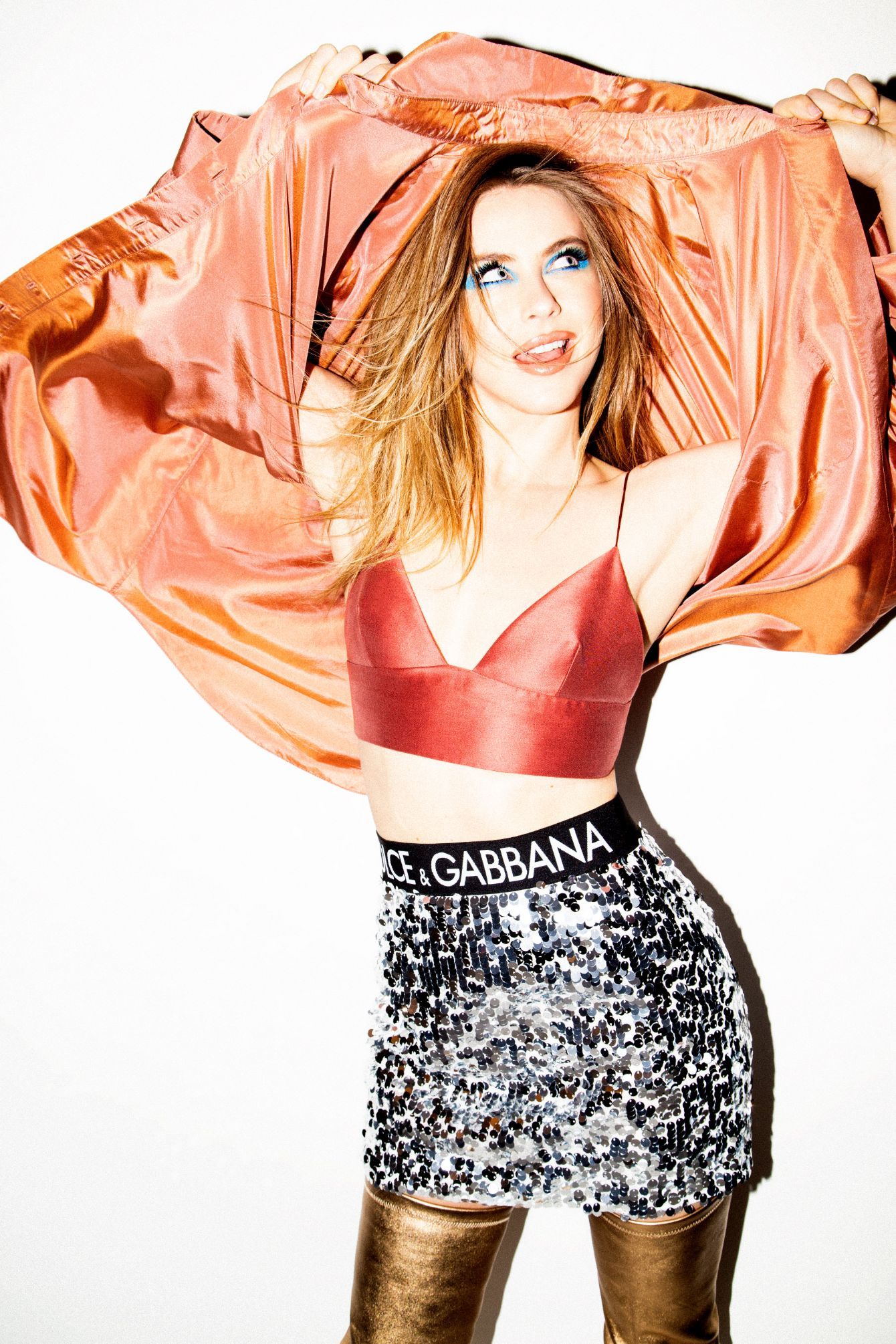 Shirt Adam Lippes Bralette Adam Lippes Skirt Dolce & Gabbana Shoes Stuart Weitzman Earrings and ring Mejuri
Catch Julianne in POTUS on Broadway now.
Interview Sydney Bolen
Photography & Production Alexandra Arnold
Photography Assistant Sarah Gardner
Styling Cat Pope @ The Wall Group
Makeup Megan Lanoux @ The Wall Group using Charlotte Tilburry
Hair Leonardo Manetti @ See Management