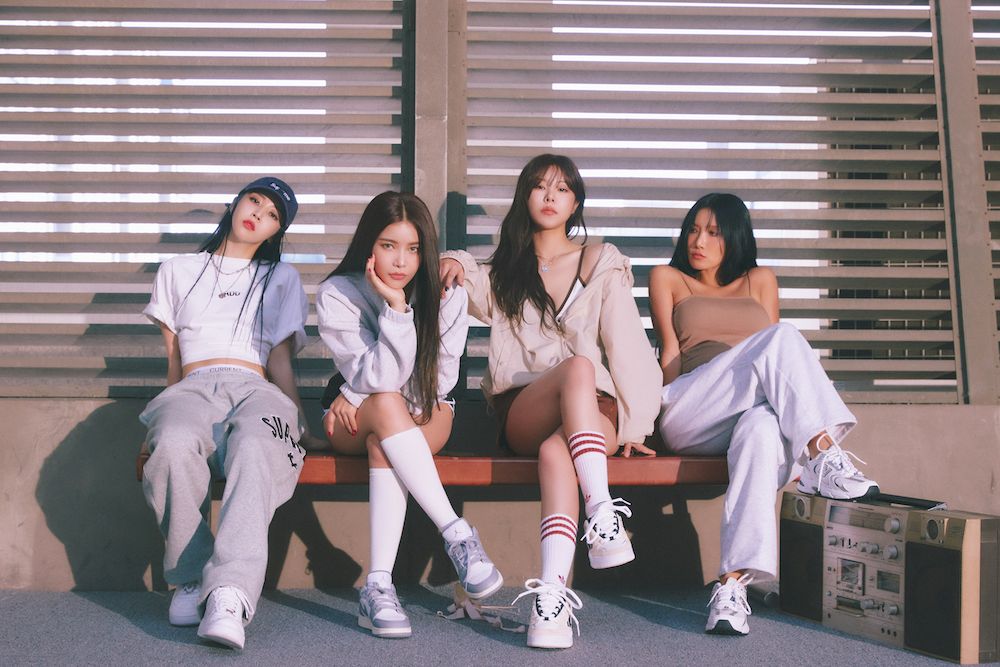 MAMAMOO
Building on the momentum of their sold-out Asia tour across Japan, China, Taiwan, Thailand, Indonesia, Singapore, Malaysia and the Philippines, K-Pop super group MAMAMOO is all set to take their powerful performances to global stages,

as they gear up to head off to their US on their first-ever arena tour.

With their sprawling fanbase Moomoo brimming with excitement for the continuation of the band's MY CON tour, the "performance idol group" who have been selling out shows right from their first in 2016, have consistently experimented and surprised fans on stage with charismatic presence. 

Ahead of their tour that kicked off on May 16, the superstar quartet consisting of Solar, Moonbyul, Wheein, and Hwasa speak to 1883, delving into what we can expect from their shows, how they each keep themselves creatively motivated, what concept they'd like to experiment with and their future goals among other things.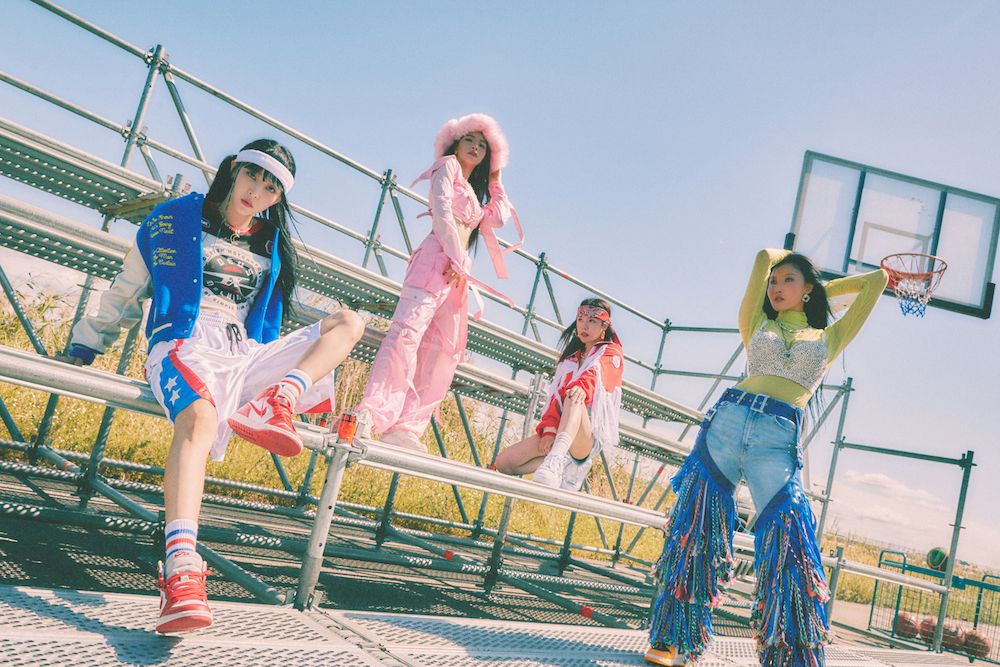 You're set to embark on your first-ever US World Tour, in just three words tell me how you're feeling about it.
MOONBYUL: Anticipation, Excitement, Happiness
Mamamoo has been termed as a "performance idol group" so what can fans expect performance-wise from the MY CON tour? Anything new your fans can look forward to?
MAMAMOO: Some aspects are solely presented during the MY CON Tour, and we believe our fans are looking forward to that as well. We hope you enjoy it!
As artists, how do you keep yourself creatively motivated when it comes to performances/concerts and how do you feel you've improved or evolved with each stage?
MOONBYUL: I strive to be constantly improving as an artist. So, it is my dream and goal to become an artist who continues to get better day by day.
HWASA: I think I constantly find myself thinking about such creative matters. In some ways, it can be taxing, but it is a must with my job, so I regularly keep my head churning, experimenting with various ideas to keep myself creatively motivated.
Given your massive social media following you're aware of the love that people around the world have for you, but are there any comments or messages from your global fanbase that touched you or has stuck with you for any reason?
SOLAR: Even though our global Moomoo are far away, I can always feel their love and support; constantly cheering for us, and waiting for us. So, instead of a single comment or message, there are just so many moments when I feel touched and overwhelmed by our global fans.
WHEEIN: Reading phrases like, "Thank you for singing" makes me feel a deeper level of appreciation for what I do. To know that singing by itself is enough is just so gratifying and humbling.
Your music and artistry is quite daring as well, what's a concept or style you'd love to try experimenting within the future and why?
HWASA: I always want to make music that contains meanings/messages. For instance, if Mamamoo is the main character of a music video, it is my desire and hopefully our direction as artists to go beyond that framework and capture a deeper, wider perspective.
MOONBYUL: I personally enjoy band music, and I would love to try a rock genre in the future.
Now that you're venturing abroad to connect with fans around the world, what countries are on your bucket list for a future concert or tour?
SOLAR: I want to go to all the places we weren't able to go during the Tour. There are still so many places in Europe, Africa, Asia, South America, and North America that we haven't been to!! Please send us  
WHEEIN: Wherever it may be, I wish for us to meet often, exchange positive energies, and bond with one another.
What do you consider the most important during a tour and what lengths do you go to prepare/maintain it?
SOLAR: Since we are on a tour, I think our performances are the most important and I'm sure Moomoo are looking forward to the performance aspect as well. Global Moomoo can briefly experience our concerts through videos, and other snippets, but it is a whole new experience to enjoy it directly with one's own eyes. And because Moomoo have lent us their precious time, we do our best to bring unforgettable, amazing performances!
MOONBYUL: I consider stamina to be the most important during a tour. I always make sure to have a filling meal before going up on stage.
WHEEIN: I also think taking care of my health is the most important. Since there are physical burdens with traveling and jet lag, I always make sure to take vitamins and other supplements to keep myself healthy.
HWASA: I too consider stamina and physical care to be the most important. Moomoo have been waiting for us for so long, we're finally on this tour, and we can't have any other complications deter us. So, I always do my best to keep my health in check.
Both as a group and as individual artists, what are your future goals and dreams?
SOLAR: For Mamamoo we always tend to say, meet as many Moomoo as often as we can. Showing our Mamamoo's signature colour on stage and spreading that positive energy like we've been doing so far is something I wish for us to continue. As a solo artist, I believe there are still many more to come. But as Mamamoo and as a solo artist, it is my goal and dream to continue doing music happily with our Moomoo.
MOONBYUL: My current dream is to do music with more fun. I'd love for us to comfortably show off our natural colours and go meet our Moomoo!
WHEEIN: I'd love to maintain a more laid-back mindset and continue living this life with music. And I would love for our Moomoo and Mamamoo (myself included) to go through the years happily, one by one.
HWASA: I would love to continue sharing my own stories.
The band is currently on their MY CON tour, for more info visit www.cafe.daum.net/mamamoo and follow via @mamamoo_official
Interview Malvika Padin