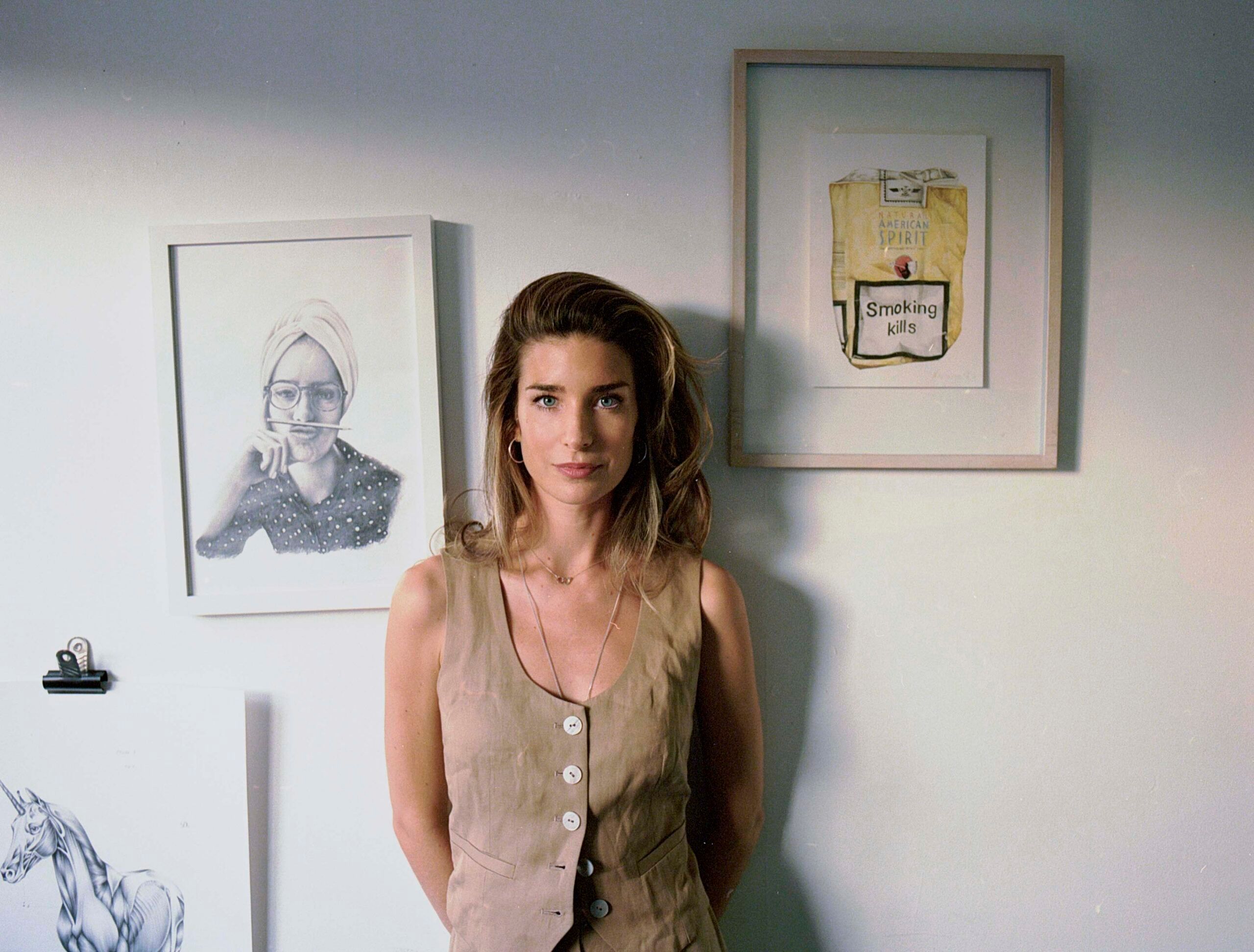 Smith & Partner Art Advisory: Emerging Young Artists to NFT's
Last week, Smith & Partner hosted a London charity event entitled "Wrapped" that promoted young new artists with funds going to Cancer Research.
Launched in 2016, Smith & Partner is a leading art advisory service, online e-commerce art platform and they own a publishing house for novice and experienced art collectors, art lovers, and individuals looking for the perfect artwork to decorate their home.
Smith & Partner offer an accessible 360-degree service to anyone looking to buy a piece of art or invest at any level. With 900+ art investment clients globally, Smith & Partner's in-house team study art market trends, demand, history of artwork sales, and auction prices.
Smith & Partner provide a bespoke personalised service for each artist which includes a face-to-face meeting, creating and delivering a marketing strategy, and producing video content for artists' social platforms to help promote and nurture their growth.
"Traditionally, the art market is one of the world's best kept secrets. One used to have to be incredibly rich with the right connections to be in the art market. What makes Smith & Partner unique is that we welcome investment at any level. Our publishing house creates limited edition prints which allow people to get on board at a slightly easier entry level." Luke Sparkes, CEO, Smith & Partner
Smith & Partner currently work with artists such as top NFT artist Miss Aniela, Jeremy Jones, Johnny Popkess, Mr. Controversial, Bjorn Persson, Christian Gaillard, Deboarah Azzopardi, Edward Hopper, Holly Frean, Gregory Prescott, John Steven Dews, Kevin T Kelly, Robi Walters, Sidney Maurer, Tamara De Lempicka, Mr. Nice, Nettie Wakefield, Chloe, NOEL, Sigvaldi, Alexander Lee Reagan, and Daniela Raytchev. They also sell limited editions prints from Pablo Picasso, Claude Monet, and Andy Warhol.
We sat down with British artist Nettie Wakefield so she could share with us her journey so far: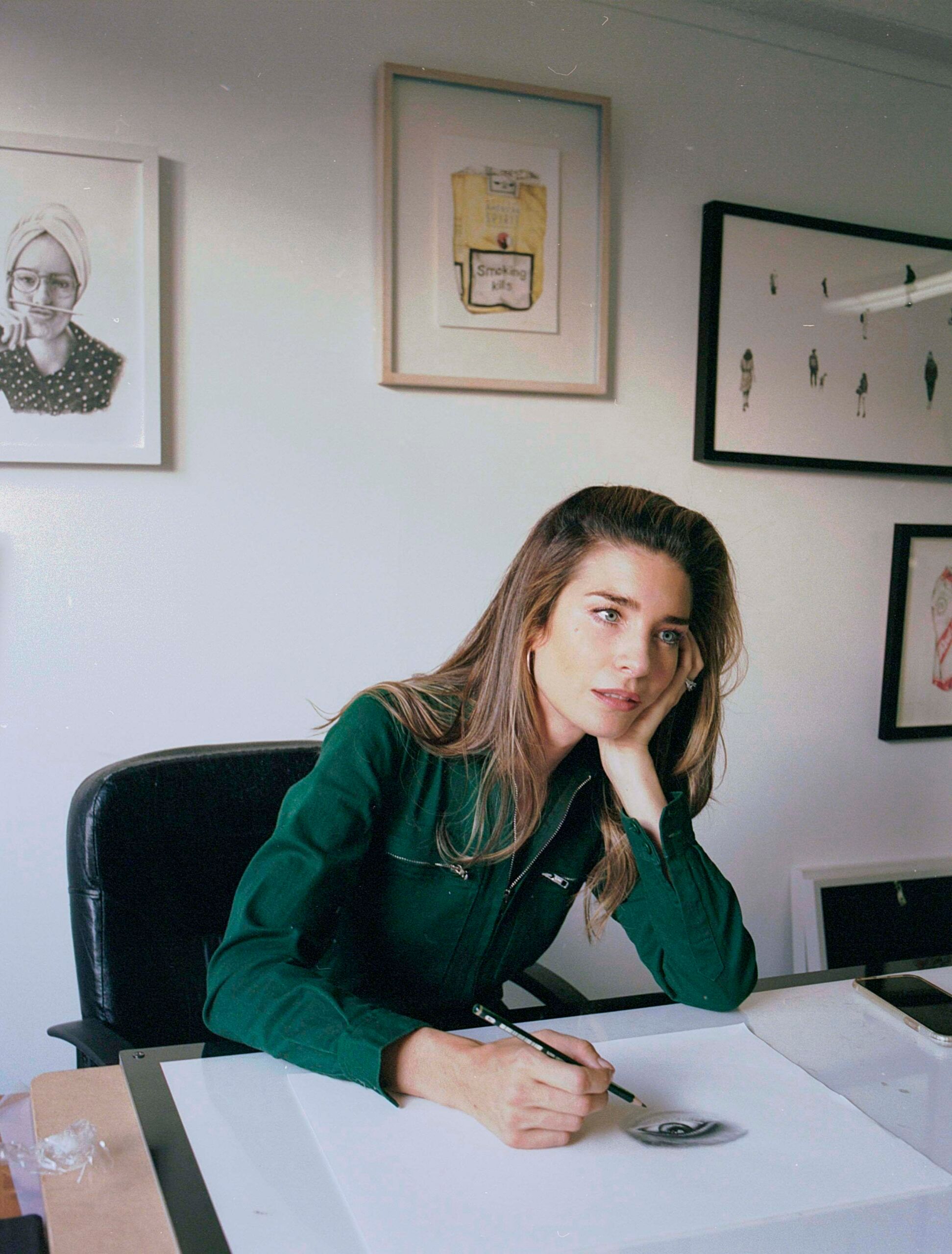 Tell me your story how you got into art and what you love about it
I don't remember when exactly it started but I would draw all the time as a child, mostly mermaids on the walls which displeased my mother immensely! Drawing has been something I've done since I was a little girl and I spent a couple of Summers in my late teens in Florence doing life drawing, which I loved. I knew when I left school that I wanted to go to art school, so I applied to Chelsea College of Art. However, when I got there, it wasn't what I expected, and I felt as though I didn't fit in. So, I dropped out (without telling them and therefore failed by default) and went to study Art History at Leeds University instead. I thought there must be something I didn't understand or there was something I was missing at Art Foundation, and so I thought learning the history would help to figure that out. I'm not sure I ever did!
When I graduated, after hardly picking up a pencil for over three years at Uni, I felt sad about being so disconnected from something I used to get such pleasure from. I applied to an MA at Wimbledon in drawing after spending a few months drawing around London in galleries, cafes and at home and by some miracle I got in and graduated a few years ago. To go back and do an MA was the best decision I ever made.
For the interim show I developed the Reverse Portrait series which helped me gain some recognition and led me onto lots of exciting things including having my reverse portraits at Banksy's Dismaland. I love the creative freedom it gives me and the feeling of peace when I'm working. Drawing is an act of mindfulness for me. a form of meditation. I find it extremely relaxing and rewarding. Of course, I can't feel like that every single day. S
Some days I don't feel like drawing. So, I just don't. Taking breaks is very important and often leads to better work when returning. I like to draw and watch a series on my laptop (although I can't watch anything with subtitles because then I'll be staring at the screen too much). I find sometimes when I'm working on autopilot the results are better.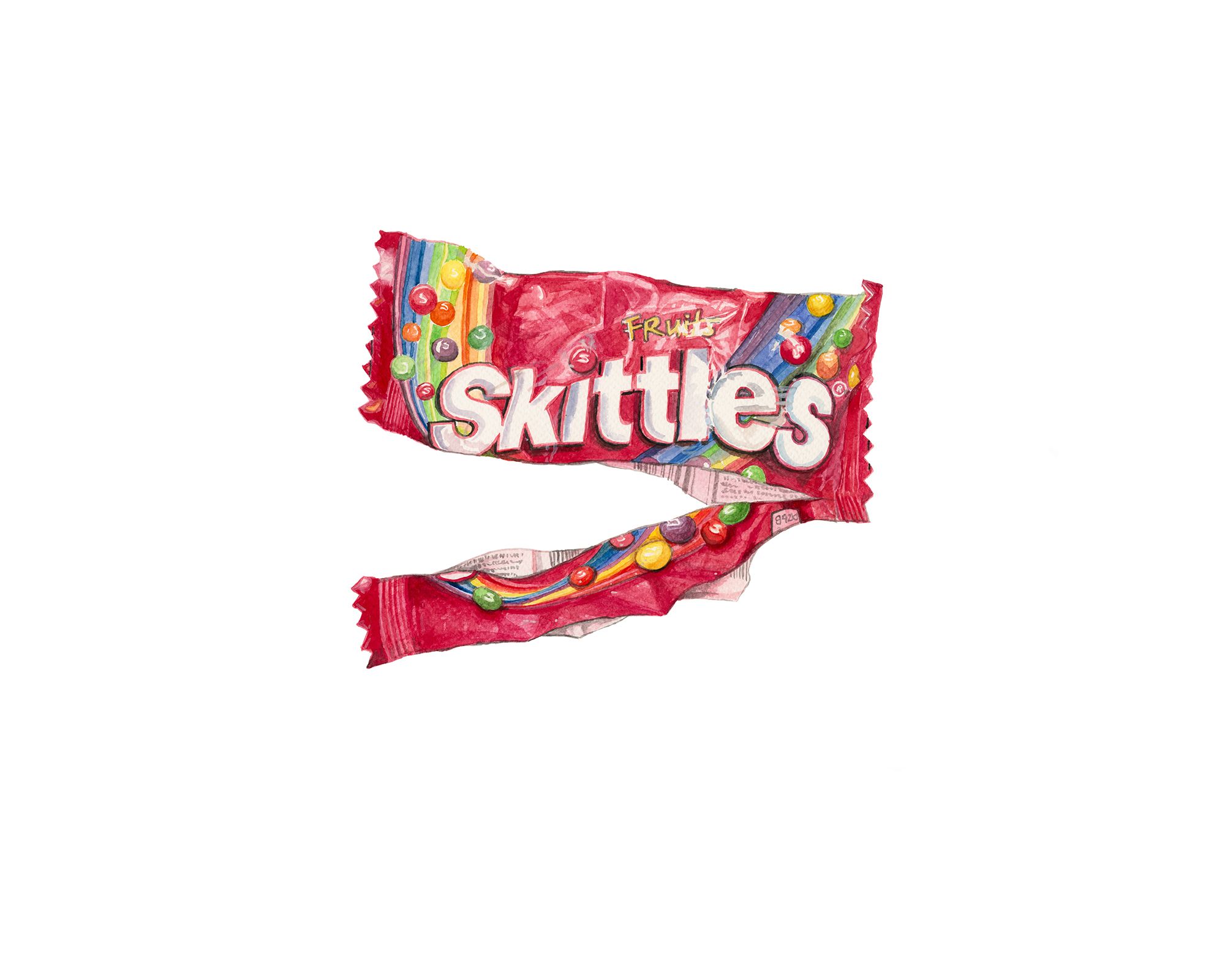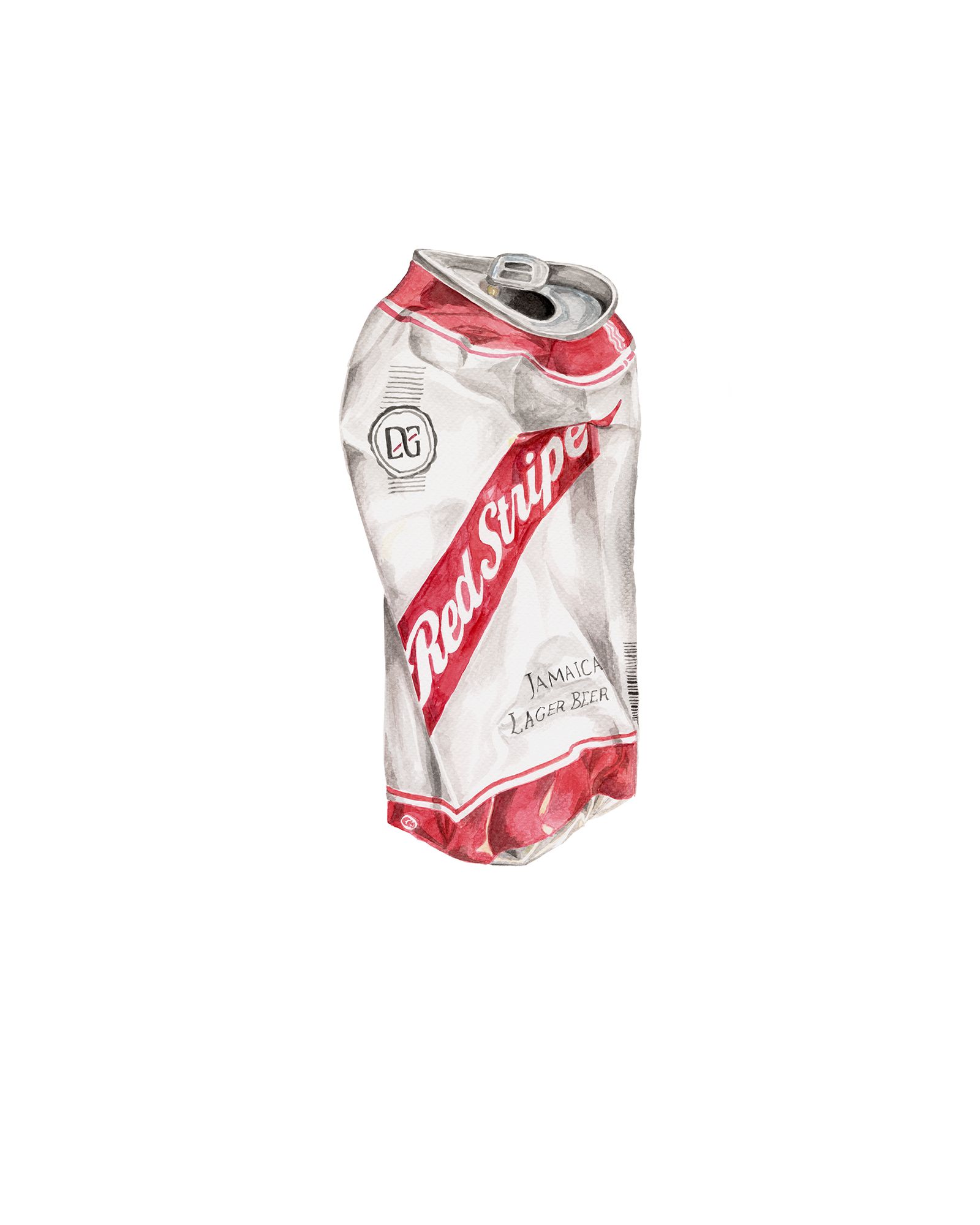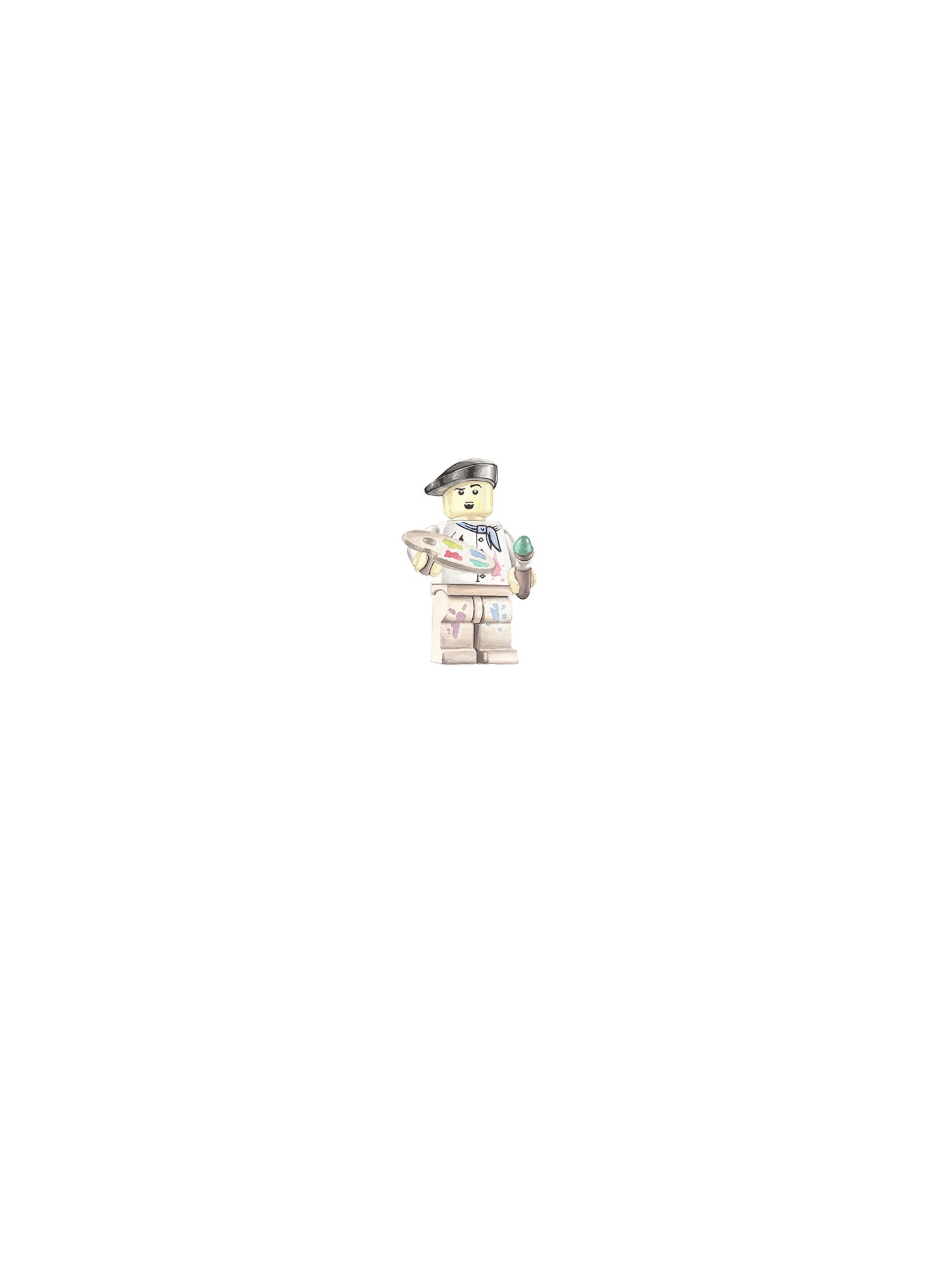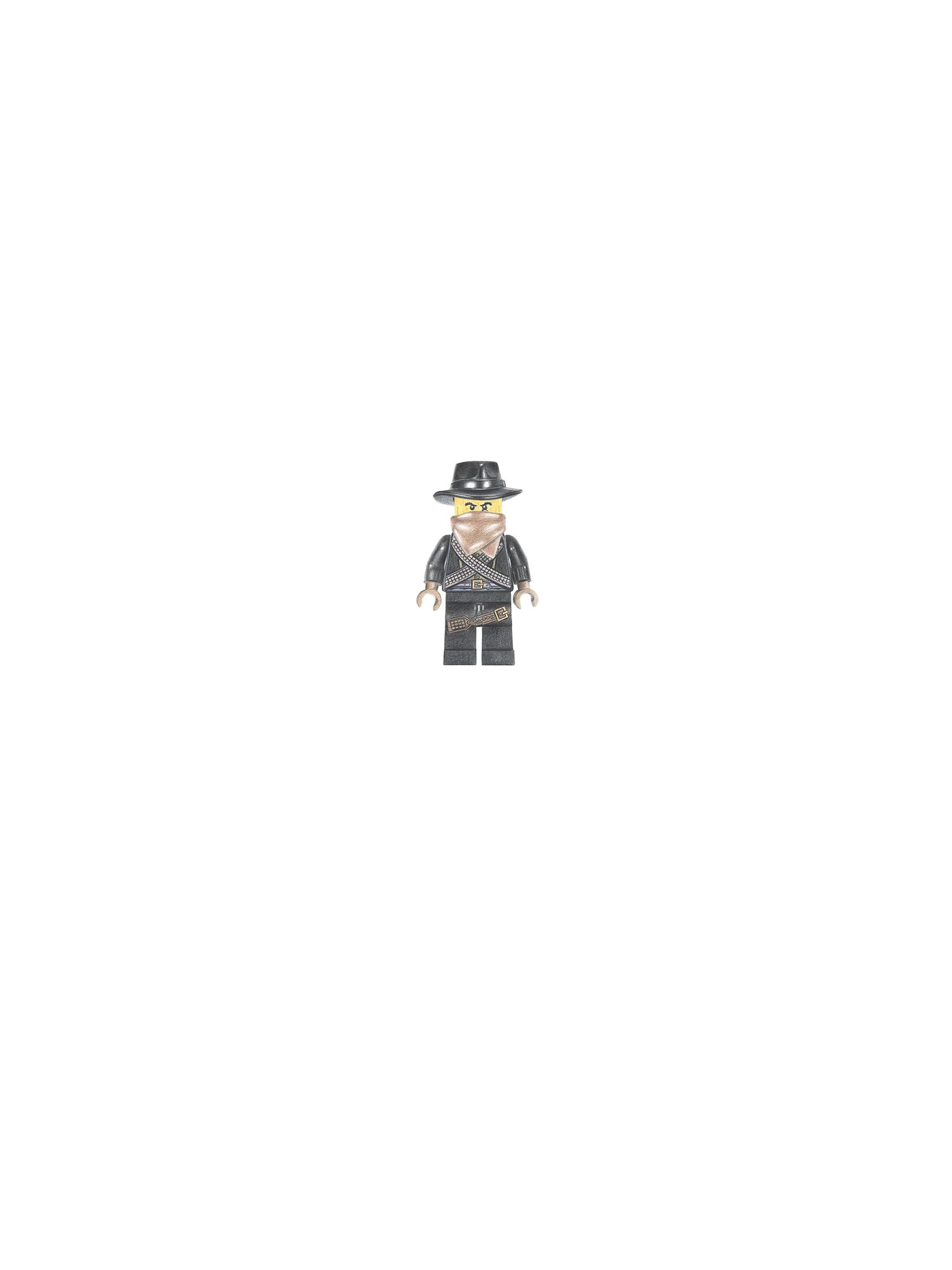 Explain the process of how you produce the artwork (exact process)
I get to my studio at Make Space Studios in Waterloo, obviously after rush hour and obviously after ESSENTIAL morning coffee (Although, during / post lockdown I tend to just do smaller pieces at home) Probably attempt to tidy any mess I had made from the day before then swiftly give up. As far as drawing goes, I'll map out the subject and then I must work in sections usually from the top left-hand corner in order to avoid smudging the work. I work with very soft pencils such as an 8b, so this is a constant problem.
Why do you draw thing that are supposedly bad for your health? Are you vegan? Do you smoke? Why do you choose these objects? Is it popular culture or is it a statement? Do you have any statement on health?
The fact that all these things are bad for you has never really occurred to me! I have a 'No meat inside the house' (except for our whippet, Simon) rule. So, whenever I prepare food at home, it's vegetarian but if I'm eating out – which is rare these days – I'm not as strict. I do have PCOS – which affects many women, about 1 in 10 in the UK, so I must be careful with my blood sugar levels. It used to be a lot worse but since doing six months in nutrition I've managed to stabilise my symptoms. However, I still must be careful as it's a chronic condition. I made these pieces before I knew about my PCOS back in 2014 so it isn't really a statement of any sorts but more about seeing the beauty in the mundane or the ordinary aspects of everyday life.
A lot of people who have quit smoking tend to commission the crumpled-up cigarette packs (brand of their choice), As a reminder of their accomplishment. I imagine it's quite empowering to see a drawing of their chosen discarded pack, symbolic of kicking the habit.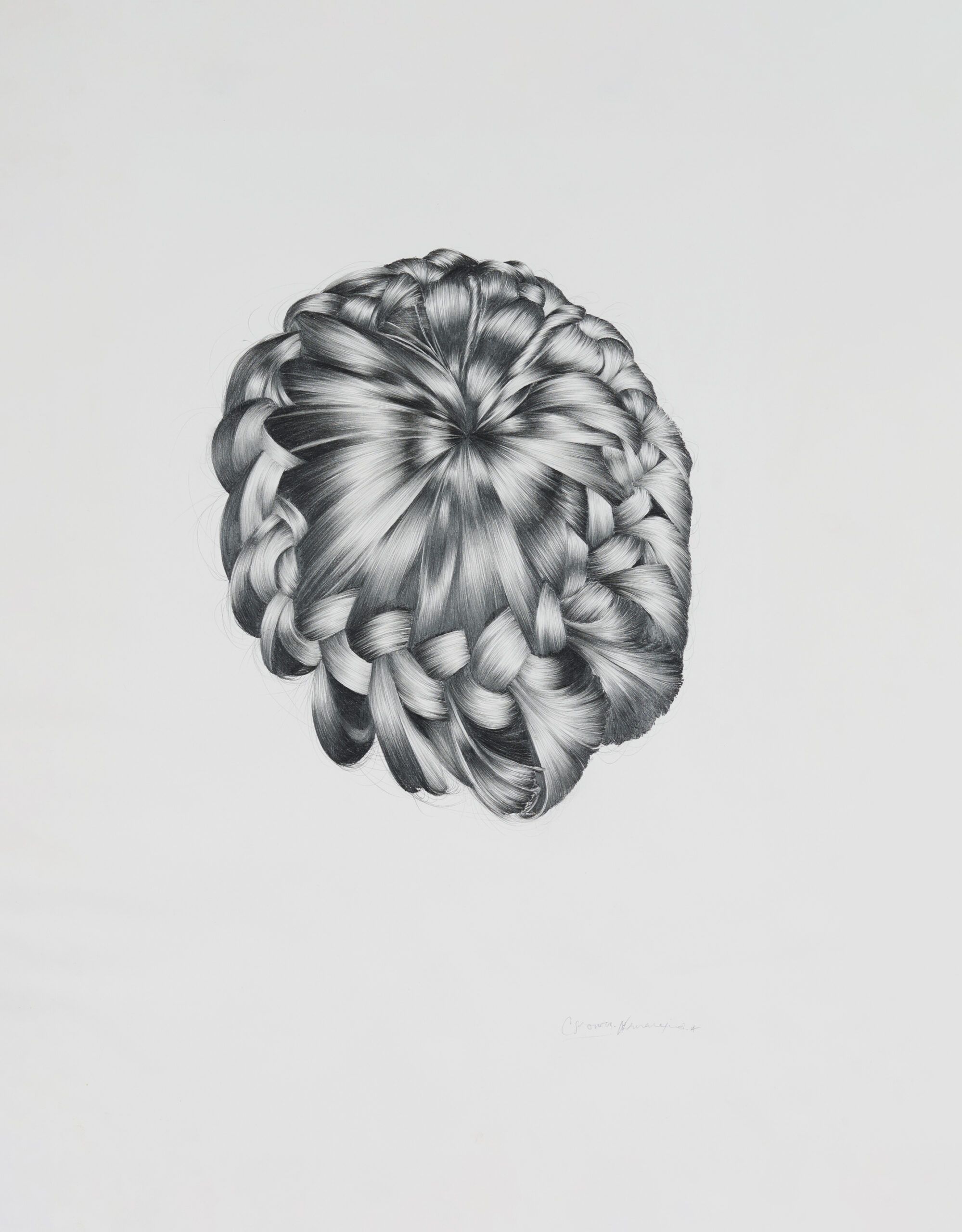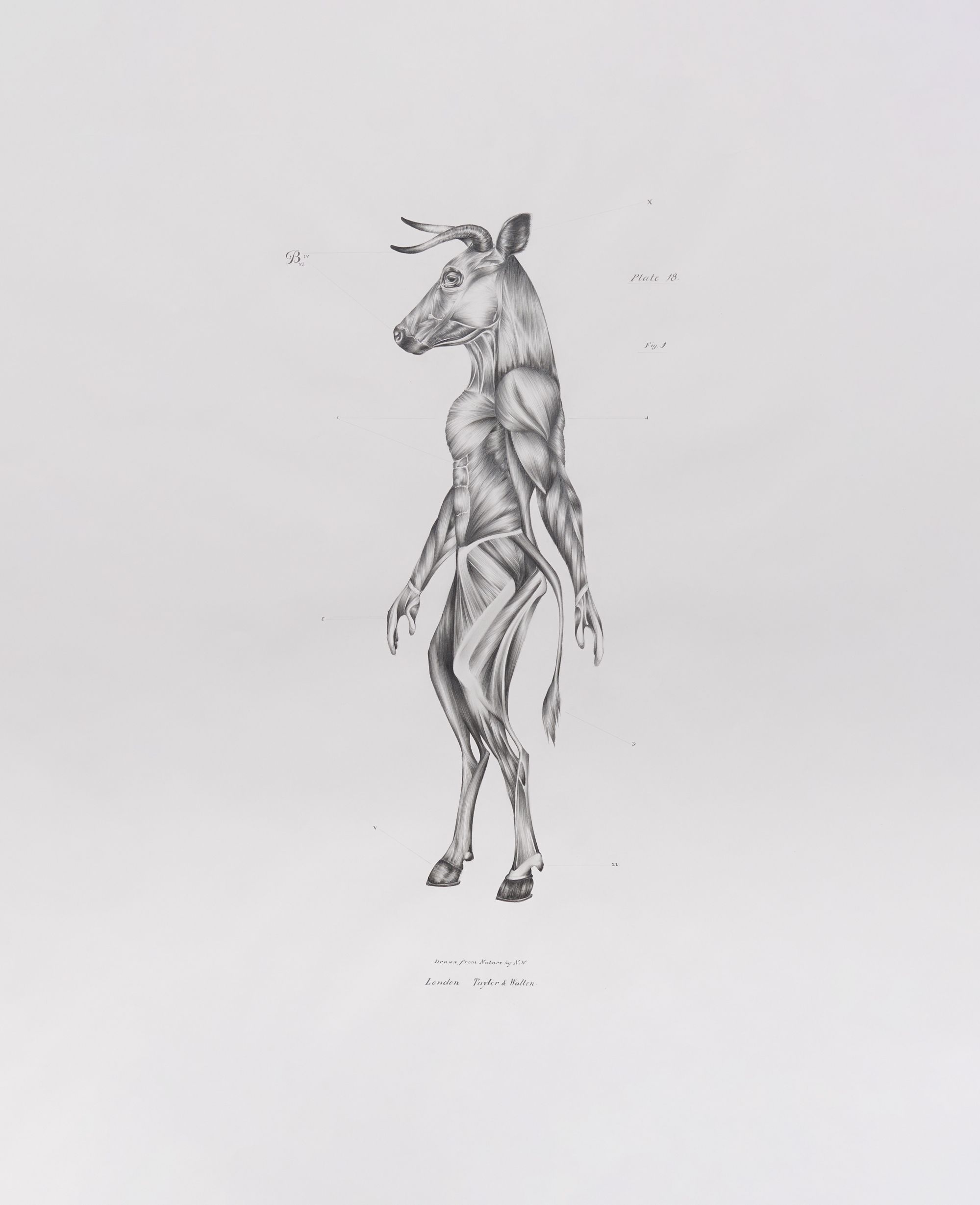 Do you see the art scene different between UK art view and USA art view? What are the differences? 
Not that I've noticed. I feel there's so much cross pollination, especially with Instagram etc that it's hard to make a distinction between the continents. This is pure speculation, but I think there are many micro scenes within both that overlap.
Are there any celebrities that own your artwork? And what pieces did they buy?
All of these are commissions:
Robert Pattinson
Damien Hirst
Holiday Granger and Harry Treadaway
Holly Valance and Nick Candy
Liv Tyler was given reverse portraits of her children commissioned by Agnes Deyn
Tom Riley and Lizzy Caplan
Chrissy boy from the Madness
I've done art swaps with Charming Baker and Hayden Kays
Marc Quinn has my anatomical drawing of a Centaur – It was a gifted to him from someone else, he didn't buy it himself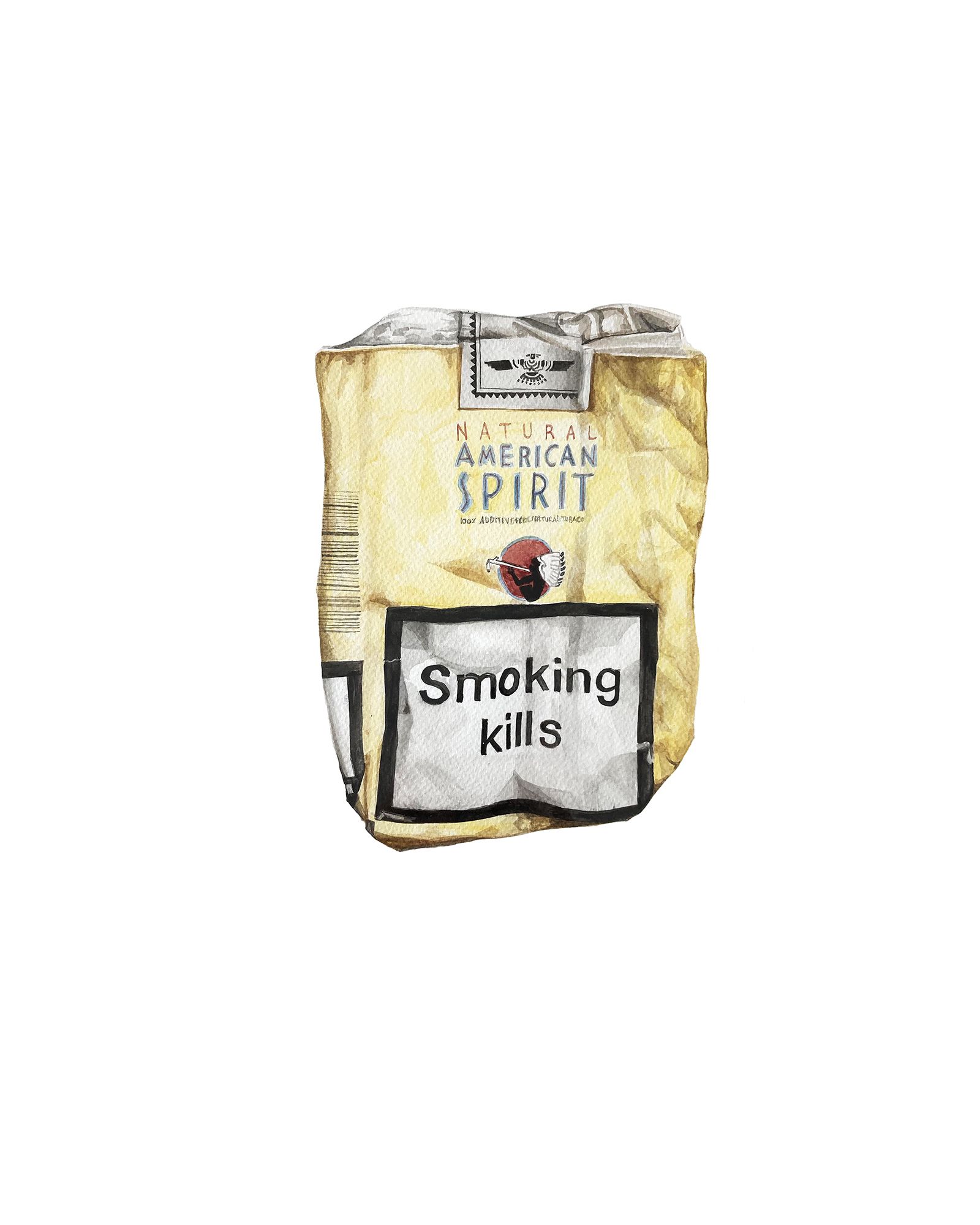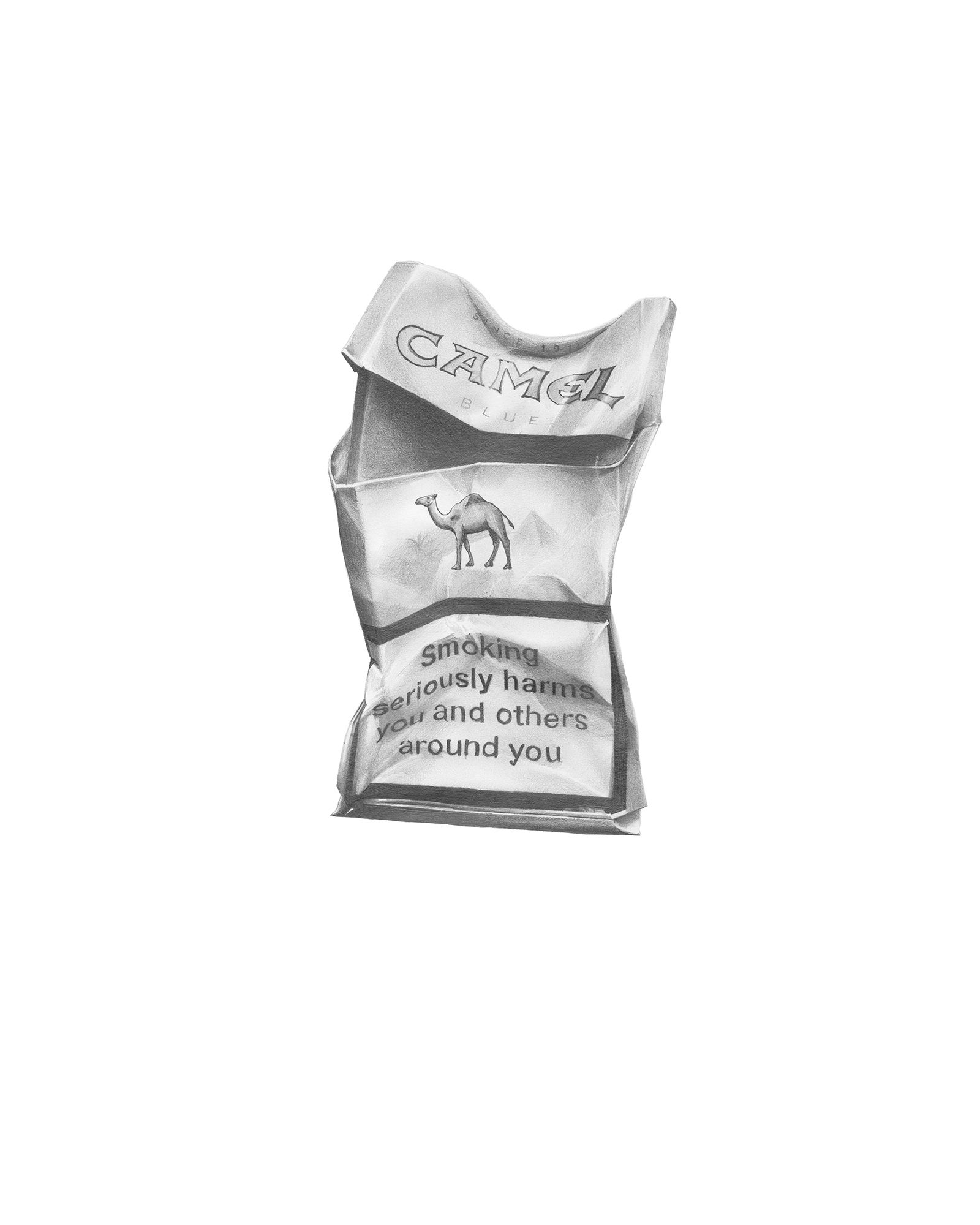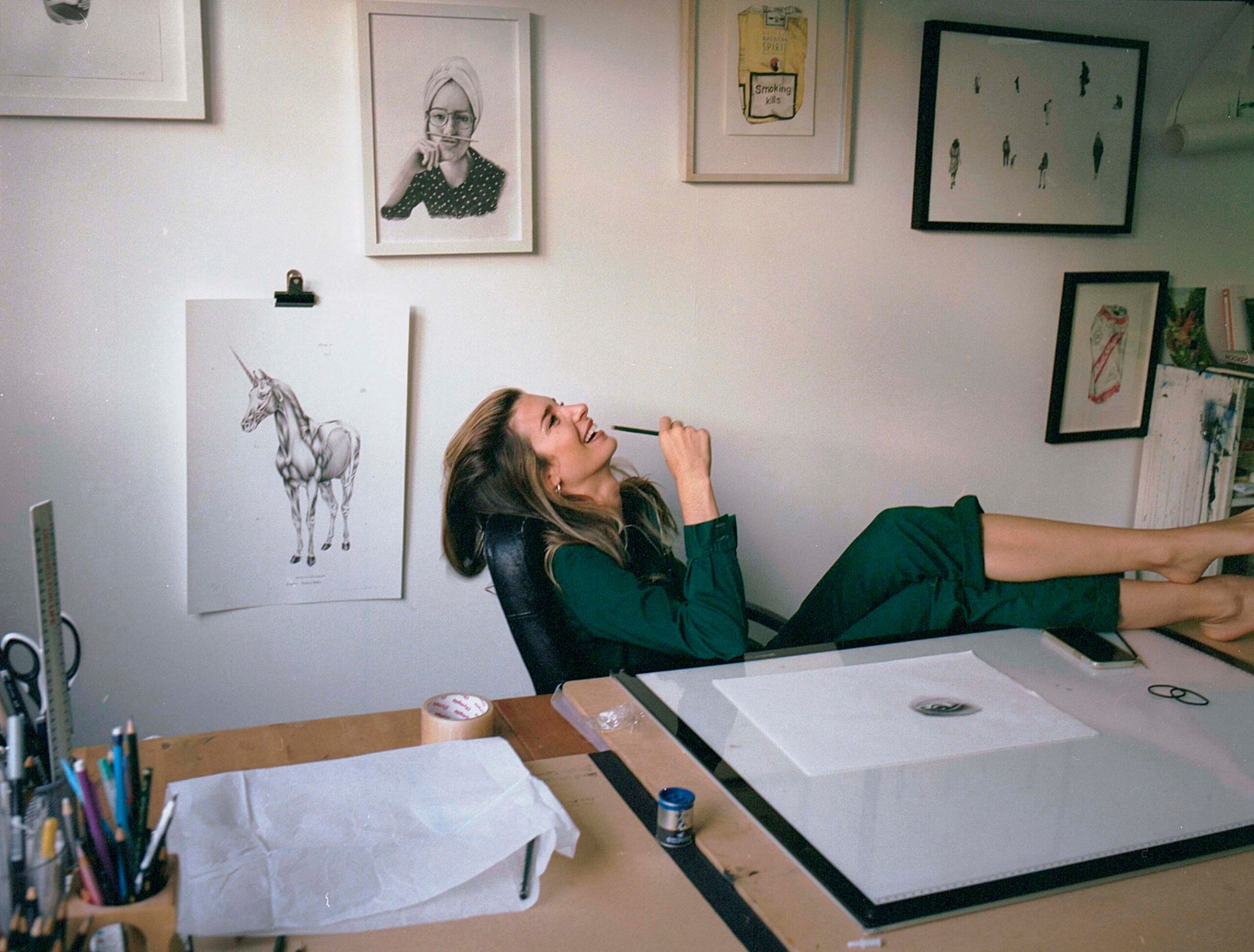 In terms of the philanthropy, you have done a Christies auction that was linked to a charity? 
Yes – it was to keep the Old Vic Theatre going.
It was from the 24th June – 3rd July and was called: 'Illuminating the future'. Charity online Auction / Pop up Exhibition held by Christie's in aid of the Old Vic Theatre @ 35 Brewer st, Soho
Other charities I have worked with:
– Rankin x WaterAid
– The big issue x Ourtypes
– Katie Piper foundation x FaceValue3
– Art on a Postcard (Hep c)
– Music Support UK
– CHOOSE LOVE (in 2022)
– NO ARTIST NO ART – A campaign to keep art alive in Soho and stop the rent surge on gallery and creative spaces
Missing Tom Fund x ART BELOW
Contemporary Art Foundation (CAF)
Cancer research UK
Fivers4artistic UK
SMITH & PARTNER ART
chrismcpartlin@smithandpartner.co.uk
+44(0)7554 656 949