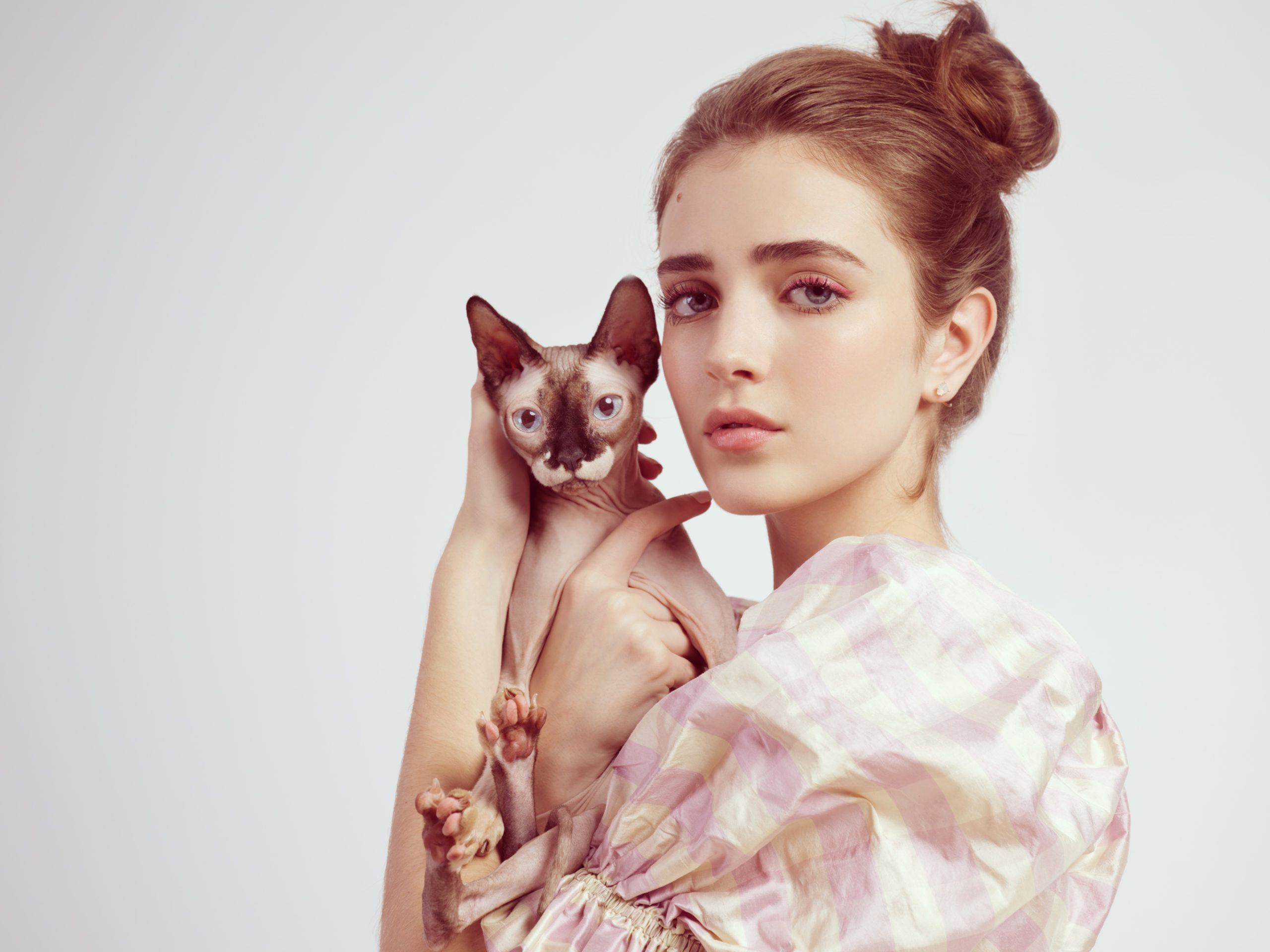 Talia Ryder
Talia Ryder has been impressing audiences since her Broadway debut at the age of 12, where she starred alongside her sister MiMi in a production of Matilda.
Slated to take on Steven Spielberg's West Side Story in 2020, this endearing actress is on track to become one of young Hollywood's leading performers. In addition to her role in the much-anticipated West Side Story, Ryder currently stars in Eliza Hittman's Never Rarely Sometimes Always, a film focused on the difficulties that teenage mothers endure.
Ryder, a gifted and poised actress, has been preparing for these roles while completing her final year of high school. An ambitious individual whose career is packed with accomplishments, Talia Ryder has built a strong foundation for herself in the few years between when she decided to take up acting and the present day.
1883 spoke with Talia Ryder about her preparation process for film roles versus stage roles, her favorite New York City eateries, and what drew her to a career in acting at such a young age.
You were cast as Hortensia in the Broadway production of Matilda when you were 12 years old — and appeared alongside your younger sister, MiMi — what drew you to the world of acting at such a young age? Was this something you were always interested in pursuing or did something else initially spark your interest in the world of performance?
Prior to being in Matilda, MiMi and I were training in dance. After seeing Matilda on Broadway, we knew that performing and storytelling was what we wanted to pursue — the show was infectious. Once being in the show, we knew that we wanted to continue acting.
This year, you have two major projects lined up with Steven Spielberg's West Side Story and Eliza Hittman's Never Rarely Sometimes Always. Take us through your preparation process for film roles versus stage roles. Do you use the same formula to help yourself explore the character, or do you approach the film roles from a different perspective?
Both Matilda and West Side Story were musicals, therefore I had similar preparations. Whether on stage or on-screen, learning choreography takes time which requires a longer rehearsal process. There's no real 'formula' I use to explore characters; I find each project requires you to do different things.
During rehearsals for West Side Story, different speakers who grew up in New York during the 1950s would come in and talk to the cast about their experiences as a teenager in that time. We did a good amount of research as a cast as well. We would always share articles and photos we found from the '50s that would help us further understand the circumstances of our characters.
In Never Rarely Sometimes Always, we had a very different rehearsal process because of our tight filming schedule. Sidney [who played Autumn] and I spent two days getting to know each other and learning the script with our director, Eliza Hittman before jumping into shooting.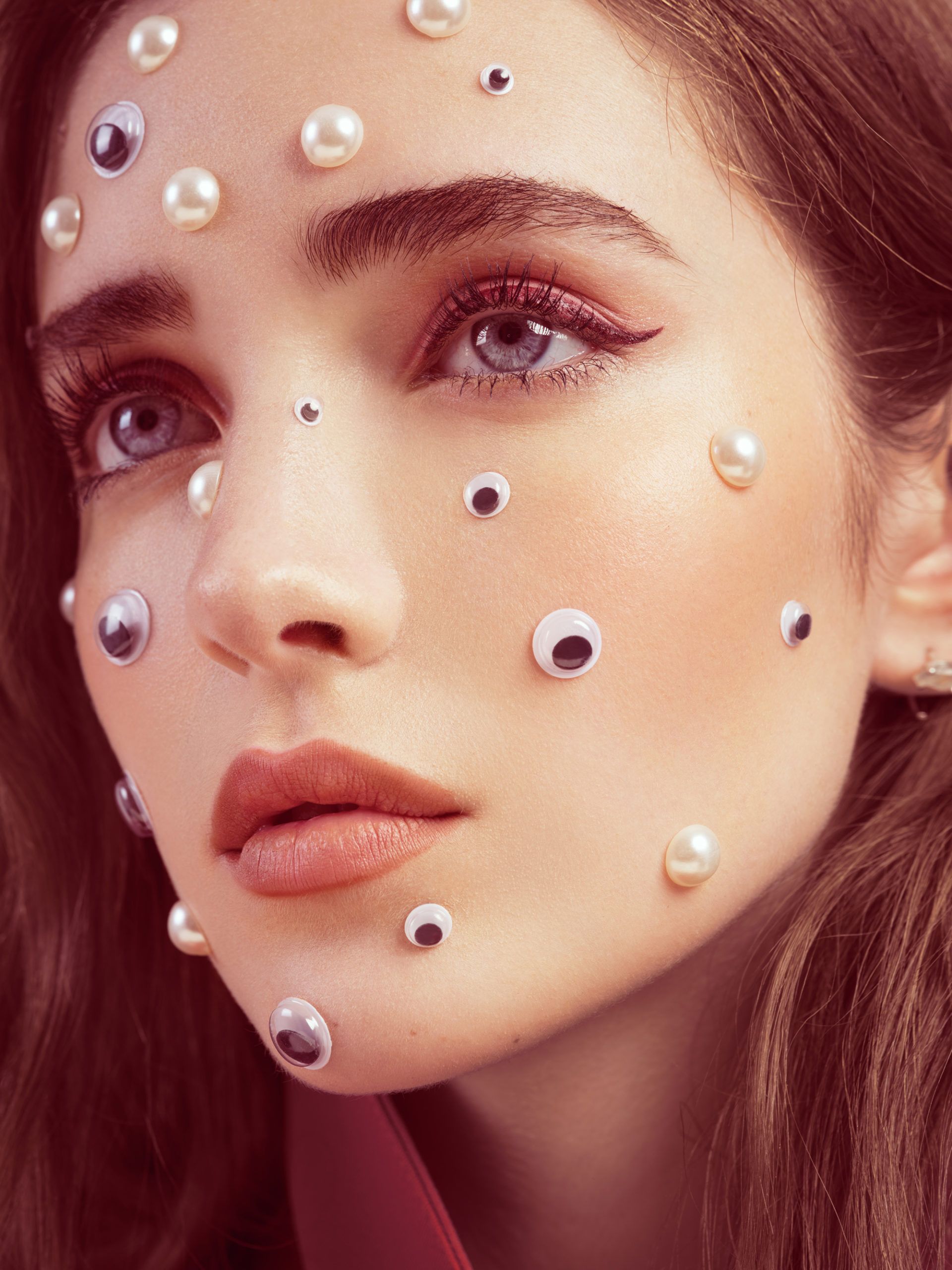 Speaking of West Side Story which is such an immense accomplishment, do you feel like your Broadway experience has prepared you for a role of this nature?
Being on Broadway was one of the biggest learning experiences of my life. While doing 7 shows a week I was able to develop a work ethic at a young age, which I can apply to anything that I do. The creative team at Matilda taught us structure and discipline, which was needed to learn our roles and to maintain ourselves while doing so many shows in a week.
West Side Story, specifically [after] being in Matilda, gave me a huge advantage going into the film. Before every show in Matilda, the dance team would give us notes which we had to implement into our future performances. The idea that we could always improve is a great mentality to adopt and really helped me push myself during West Side Story.
Also, in Matilda our music director, Deborah Abramson, gave each of the kids a notebook, which we would use to both write down our notes/corrections and journal our day-to-day experiences. Being a part of a show or movie are both very special experiences and Deborah stressed the importance of taking it in and appreciating it by journaling every day. Before I started West Side Story, I bought a notebook to write down my notes and my day-to-day experiences.
What did you learn from working with one of the world's most accomplished directors? Do you have any specific stories you can share about Spielberg on set?
Working with Steven Spielberg was truly a dream come true. Steven is one of the kindest people that I've ever met. He always took the time to answer questions and made everyone on set feel valued. He taught us the importance of community on set, which allowed for the cast and crew to truly become a family. Steven was always approachable and set the precedent that everyone on set played an important role in telling the story.
What was the audition process like for West Side Story? Were you intimidated by the prospect of tackling such a beloved story with one of the most famous directors in Hollywood? Or did you approach it as if it were any other project?
I audition for different projects often, but this was especially exciting because it was with one of my all-time favorite directors. It was intimidating being in a room full of professional dancers that I had always looked up to, but it also pushed me to give 110%. I went through many rounds of callbacks, each time receiving new material to prepare. The process was so exciting.
Never Rarely Sometimes Always features an intimate and poignant plot centered around two teenage girls dealing with unplanned pregnancy. What was it like to prepare for this type of emotional role? Did you reach out to teenage mothers to gain perspective on what the experience was like for them?
I had read the script before auditioning and once I got the role, as I had mentioned earlier, we had only 2 days of rehearsal before we had to jump right into filming. I read the script many times to understand both mine and Sidney's characters.
In Matilda, you worked with your sister MiMi throughout a stretch of the production. If you could work with your siblings again in any capacity, would you choose a film project or another stage production?
Getting to be a part of Matilda was already a once in a lifetime experience but getting to do it with my sister was even cooler. There was a moment in the show where Hortensia [me] had an asthma attack and Matilda [MiMi] had to comfort her, and MiMi would always give me an extra hug. We would do a bunch of little things like that throughout the show. It's a difficult question but I think if I were lucky enough to work with my siblings again, I would want to work with them in a film.
You currently reside in New York City with your siblings MiMi and Tre. In your opinion, where are the best places to get pizza and bagels in the city? For outsiders, this information is crucial!
I moved to NYC when I was 12 for Matilda but I feel like a native New Yorker at heart. I feel like New Yorkers have different go-to pizza places depending on their mood at the time. 2 Bros. definitely has the best 99 cent pizza. John's Pizzeria was right by Matilda at the Shubert Theatre; their pizza is more of a celebratory pizza. As far as bagels go, Zucker's has the best bagels in the city. My go-to is always a poppy seed bagel with butter.
After these two major projects premiere, what do you have planned next for 2020 and beyond?
Never Rarely Sometimes Always premieres in January at Sundance Film Festival and will be in theaters March 13th. I'll be graduating high school in June. I really love film and look forward to what comes next. In addition to acting, I want to continue working on a few things that I've been writing. I'd love to make my own films someday.
Team Credits
interview by Sam Cohen
photography Shavonne Wong
styling Zu SB
hair + makeup Natalia Mejia @ Bryan Bantry Agency 
set decorator/props Vickey Song
cat Jiggly Puff from Charlie Drizzle
casting director Angeliki Sofronas

Never Rarely Sometimes Always is in theatres from 13th March!
[embedyt] https://www.youtube.com/watch?v=hjw_QTKr2rc[/embedyt]