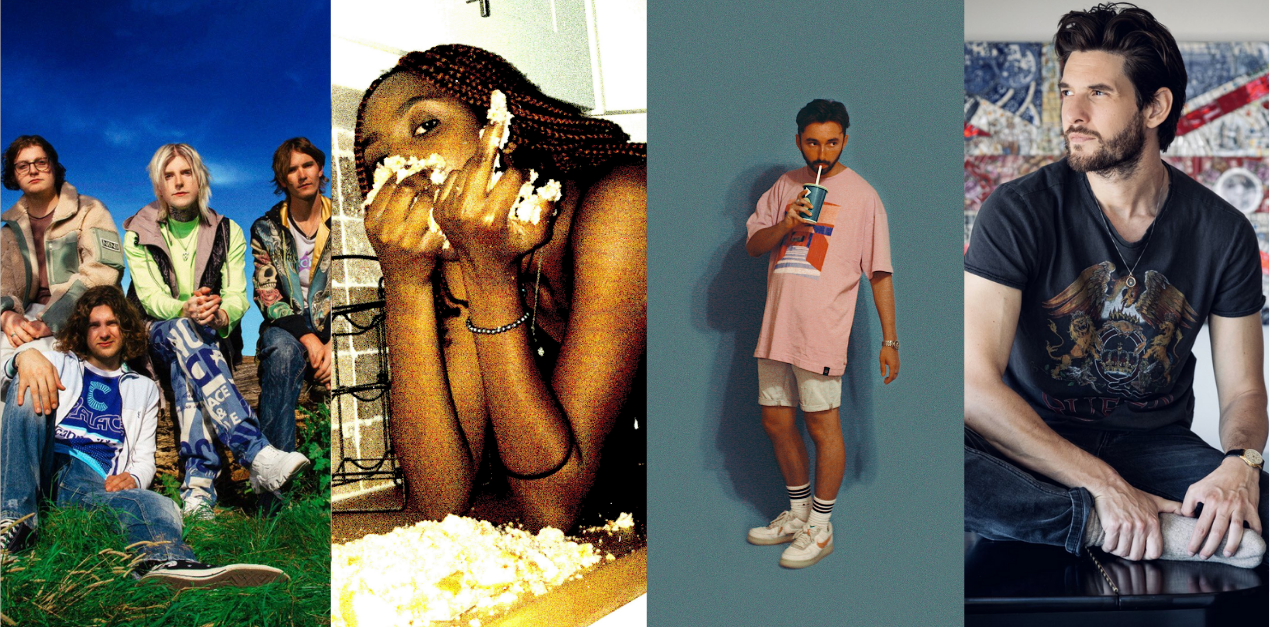 The 1883 Brightest Light Playlist
New music from Beaux, SPIDER, Ben Barnes, Sundara Karma, The Velveteers & more in this week's 1883 Magazine playlist.
We're over half way through September and the bar keeps raising when it comes to new music. Dirty Hit Records signee Beaux has released the new song "guard down". It's an introspective tune with infectious pop melodies and relatable lyricism. Irish-Nigerian alt-pop artist SPIDER has released her sophomore track "I'M FINE! I'M GOOD! I'M PERFECT!" For an artist's second ever release, it's seriously good. And that's all thanks to the single's heartfelt vocals, distorted guitars and electronic beat.  Don't sleep on SPIDER. Wonky pop artist Bellatrix has shared "Thrive" from their new EP, I Was An Aphid. It boasts dynamic soundscapes, distinctive vocals and the song was previously championed by 6Music. Go check it out. Sundara Karma have returned with the mesmerising single "Godsend" via Chess Club Records. It's an emotionally charged anthem about loss and it's the band's first musical offering since last year. American rockers The Velveteers have just released a new single called "Brightest Light". It's a brilliant acoustic-led track which is taken from the trio's debut album, Daydream Nightmare.
In addition to those fire tracks, actor-singer Ben Barnes unveils his debut single "11:11" ahead of his first EP, something that definitely feels like a long time coming for him. It's a soaring track that not only showcases Barnes' beautiful rich vocals, but also shows his knack for songwriting. Enda Gallery gives a bright spin on his 2020 hit "Lean On It (Niconé Remix). Conal Kelly gives us one last taste of summer with "Mallory (Nobody Quite Like You), an uplifting track that's definitely going to get that serotonin flowing. Alt-pop duo ELKIN connects us closer to our loved ones by taking note of the "Tokens" that flicker throughout our lives, whether it be in music, memories, or the like. Ed Prosek brings his lush vocals to "The Garden," a powerful song about looking after our mental health & mind in order for us all to grow & bloom. lleo takes aim at the cat-and-mouse game of "Hollywood" in their new track, one that has pulsing beats and velvety smooth vocals. Lastly, the multi-faceted Zane Coppard reminds us to look in-between the lines in regards to our daily encounters and behaviours on "A Solar Flair."
Check out all of these tracks & more on this week's 1883 playlist.
Curated by Kelsey Barnes & Cameron Poole