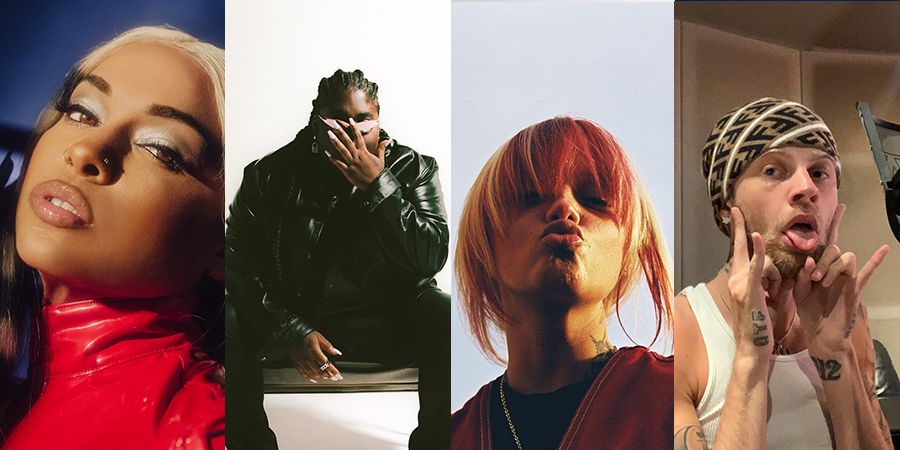 The 1883 Rap Playlist
A new track from LA rapper Duckwrth, an affirmation on fame and music by Princess Nokia, a collab with 1883 fave Trippie Redd, and many more on this week's playlist.
Hip-hop has been one of the biggest genres in music due to the various sub-genres that exist underneath, like rap. For this week's playlist, we sought out some of the best and rising talent in the rap music genre right now, like Stormzy-endorsed DC, who recently dropped his latest track 'Neighbourhood', a track that highlights the London rapper's ability to blend complex, intricate lyrics in a laidback way, and rising South London rapper KEYAH/BLU who just recently released her debut EP that was recorded mostly in her bedroom over the last year and a half.
One of the greatest attributes of rap is how collaborative the genre is; every rapper, old and new, creatively come together to both expand their art and their own reach. Recently,
1883 alum Trippie Redd teamed up with Juice WRLD for his recently released track '1400 / 999 Freestyle', Post Malone, Meek Mill, and Lil Baby came together on Post's latest album Hollywood's Bleeding, and Beyoncé's protege INGRID worked with Solange on her latest album IB3: It Was Written.
For all of these artists & more, check out this week's playlist below!
playlist by Kelsey Barnes