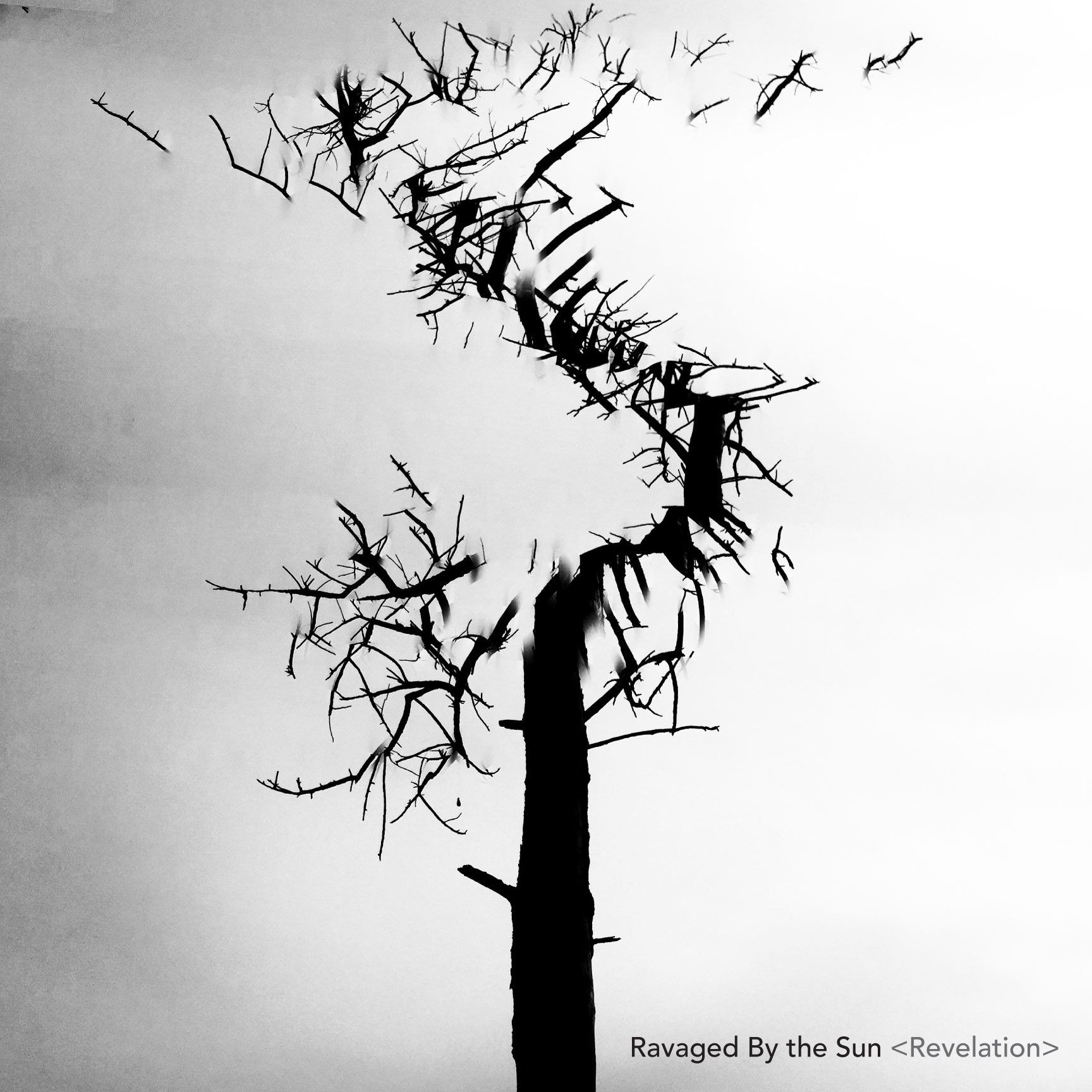 Embryoroom Turns 25
Following our interview for the DECADENT issue, we caught up with Edward Quist aka Embryoroom, a veteran of the New York art scene, to get the lowdown on his new projects, including The First Vial — previewed in the article — and ask how he is coping with the COVID epidemic.
Amid the COVID pandemic, our everyday lives have been thrown into uncharted waters. Needless to say, the art world is not exempt from the upheaval the virus has caused. With both public and private spaces closed and shows being either canceled or postponed, making and, of course, exhibiting art (with all the consequences this entails) have become increasingly challenging for artists on lockdown.
The subject of a profile piece in our DECADENT Issue, multimedia artist, composer and director Edward Quist aka Embryoroom has been adapting to the 'new normal' of shutdowns and social distancing. A veteran of the New York art scene with a career spanning a quarter of a century, Quist has not been sitting on his hands instead he is making the most of his time in quarantine. Besides turning his studio into a temporary exhibition space —  the Embryogallery, currently operating exclusively online due to the restriction in place — he has teamed up with fellow artists working from a distance on new projects combining music with his signature glitch-infused aesthetics.
His most recent collaborations include the video for 'Epikouros', the opening track of Utopien I, the tenth album by die Angel, the duo comprising former Pan Sonic's Ilpo Väisänen and Dirk Dresselhaus [aka Schneider TM]. Drawing inspiration from the writings of Epicurus, a Greek philosopher who championed the idea that humans are the masters of their own destiny, 'Epikouros' opens on a mat of flaming tongues that soar and twirl to electrical humming drones to convey a feeling of impending, unavoidable catastrophe while bringing an eerie sense of tranquillity and peacefulness to the viewer.
Furthermore, Quist has recently completed The First Vial — previewed here — a hallucinatory voyage with a ritualistic sense of mystery to it, inspired by the most enigmatic book of the whole Holy Scripture, the 'Book of Revelation'. The First Vial serves as a prologue to the album and films that make up Ravaged by the Sun — a hyper-film, as it has been described, where the haunting rhythm of the music and nightmarish visuals propel the viewer/listener into a whirlwind journey through a surreal, apocalyptic dreamscape.
Hello Edward — first things first, how are you holding up? How have the new pandemic reality and social-distancing policy affected you on a personal and professional level?
I seem to be alright so far. Since our last conversation, I've been working from home and have not been to the studio in about two months, or more. Luckily, I have an editing system at home and have been working from the Embryoroom database. There's enough material there to last for several years. Hopefully, it won't be that long until the situation becomes stabilized.
I am extremely lucky to be able to continue in relative safety. I can't say the same for many people here in New York City. It's a tremendously difficult time. New York City has finally become an apocalyptic ghost town. Personally, I know of a few who have become very ill as a result of the virus, and what has unfolded in such a short amount of time here, and around the world, is an enormous tragedy exacerbated by corruption and fear.
We are premiering your new work, The First Vial, which is part of a larger project encompassing music albums, videos and installations called Ravaged by the Sun. How does The First Vial sit within your wider body of work?
The First Vial is the prologue to the films and album. It depicts the release of an energy that will travel, eventually, to a more earthly environ. It's a ritualistic setting that, in part, takes from the very twisted section of the 'Book of Revelation' concerning the spread of calamities. The timing is not lost on me, but it is coincidental, or synchronicity, if you believe in that sort of thing.
The music is stripped down, and very basic. Most of it was recorded live in studio. Not all of the album works that way, but some of it is more spontaneous. Some of it has a slightly asynchronous approach. The album and videos will be out via Bandcamp digitally. The physical version will have to wait.
Along with The First Vial, we are presenting a teaser of Moloch, the second chapter of Ravaged by the Sun; can you tell us how Moloch came to be and what inspired it?
Moloch is a Canaanite god of child sacrifice. In this case, Earth and its occupants are the sacrifice. Moloch is symbolic of the Network of Death that pervades the human, the animal, and the environmental. It's a multi-generational call to awareness of the continued rise of a malevolent force, in the factory farms, robotic AI weaponization, germ and nanotechnological warfare, and so on. Progress has far outpaced morality. Look at the Vietnam War as a turning point. Without ethics, we as a species are pretty much nothing. We are seeing the science fiction of my teenage years become reality. The fears then about the future are, in some ways, manifesting now, and certainly in the not too distant future for our children. If one is about age 65-70 now, they can expect to live long enough to see a very frightening near-future landscape. One of my closest friends said she was ready to go in her 80s because within five or so years living on Earth would start to become extremely precarious. She was correct, I think back to that conversation frequently.
In the past, we have discussed the Death Multiplier video. It was called dark by some. What most people missed is that the death count on-screen was measured in frames. Each frame of video represented a life wiped out by the unknown force traveling through the air in NYC. It was criticized for various reasons but now seems a rather accurate tapping into of what I was becoming aware of living in the city, a foreboding, especially traveling from the studio late at night on the subway. Today we are watching the death count on-screen, myriad frames in a giant motion picture horror. A continuation of the Network of Death themes is Ravaged by the Sun. It will be a feature-length horror film in multiple parts. It will be an on-screen merging of the biological and electronic. I've been looking at a lot of work by the late great artist, Gray Foy (ed.: an American artist, known for his surrealist and botanical drawings), his biological figurative mutations, and his botanical studies. I continue to revisit older films, and since Krzysztof Pendekecki's passing, listening to his works for inspiration (ed.: Krzysztof Penderecki was a renowned Polish composer and conductor; his work has been adapted to film soundtracks, including The Exorcist and Twin Peaks).  
To mark 25 years of art-making, you have set up the 'Embryogallery'; what should we expect from your exhibition space?
When, and if, things become safe, the gallery will be in NYC, at the site of the Embryoroom studio. For the time being, we will have live streams, and online events, until it can occur in person safely. We will be working with different curators, like yourself.
I understand you have a lot going on in terms of teamwork; can you tell us about your most recent collaborations?
There are a few long-distance collaborations on videos. One with die Angel; Ilpo Väisänen of Pan Sonic, and Dirk Dresselhaus of Schneider TM. We have made a music video, 'Epikouros', and an experimental long-form film about a Demon entity, Pareidolia Demon. It is an immersion of fire. I dislike using that word with all of the nonsense immersive junk that is festooned around the naive, but that word applies in this case. I am really glad to be doing something with Ilpo after many years. The die Angel material is really strong, and Dirk is quite a talent. (related link www.mirrorworldmusic.com/tag/die-angel/ & www.karlrecords.net).
There's also a video with Dark Morph by Carl Michael von Hausswolff and Jónsi from Sigur Rós. It has a nautical environmental theme. The track is called 'Dark Wave'. The music and sound were recorded for the TBA21-Academy. This is my quarantine video. We are all quite pleased with the outcome. 
Paul Kendall plays guitar, and distortions, on a track titled '(Wuhan) 武漢 <The Fifth Vial>' from the Ravaged by the Sun album. It became an embodiment of what I was hearing from family, who live in China before the crisis become worldwide. Paul is an artist I admire very much. He's been the other half of Recoil, former Depeche Mode member Alan Wilder's great project, and has engineered some of the landmark recordings from Mute Records. Paul is an excellent visual artist as well.
We are still sorting out the best way to release the Qvorg project, with Derek Gruen, which has been temporarily disrupted by current events. Ravaged by The Sun will probably feature a track by Qvorg.
Speaking of collaborations, you have taken part in a COVID-related experimental music recording, Pandemic Response Division; can you tell us more about this project?
Yes, Pandemic Response Division is a charity compilation of some of the best in the experimental music landscape. Every artist is working with samples of what are known as EVPs, or Electronic Voice Phenomenon, as recorded by Michael Esposito. One Embryoroom and another Qvorg piece. The voices are very strange and creepy, even for me.
Needless to say, the epidemic has messed up your schedule; however, is there a release date for your Ravaged by the Sun album?
The pre-sale date for Ravaged is May 9th, via Bandcamp.
words and interview by Jacopo Nuvolari