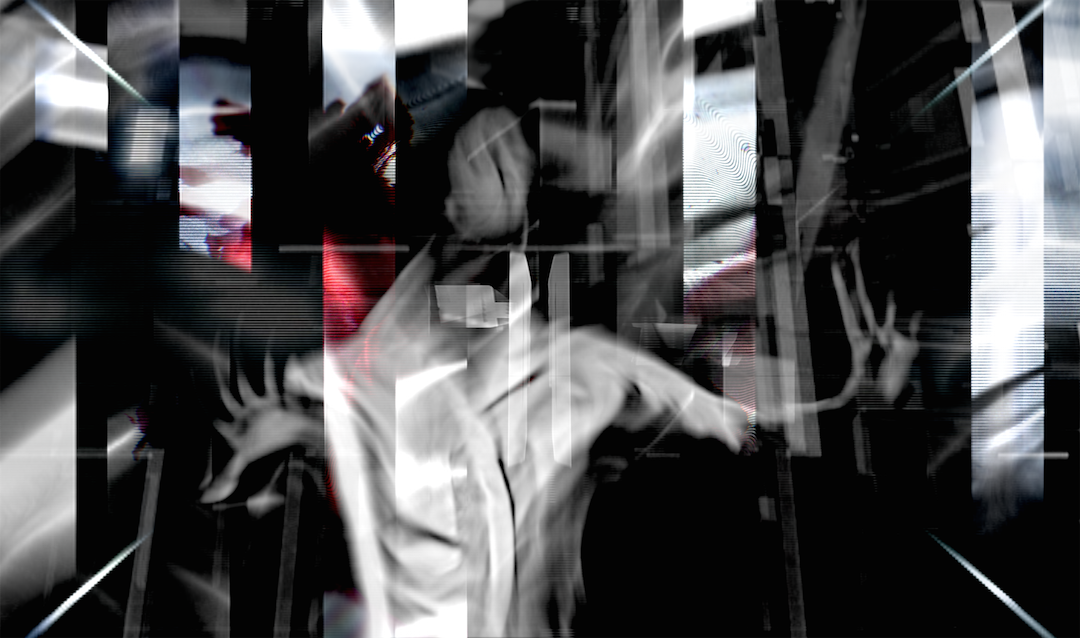 The Return of Edward Quist
A multidisciplinary artist based in New York, Edward Paul Quist aka Embryoroom combines experimental music, sound design and motion graphics to create radical art that defies easy categorisation.
1883 meets the artist to discuss his new work Network of Death/Electronic Death Music
Working at the crossroads of reality, fiction and the subconscious, Edward Paul Quist is a multidisciplinary artist who defies easy pigeonholing.
A born and bred New Yorker with a penchant for abstract expressionism and interests ranging from experimental music, sound design, motion graphics to science fiction and dystopian narratives, Quist has been operating under the pseudonym Embryoroom since the mid 90s.
Originating as a production persona, Embryoroom has soon become a true catalyst for art that challenges and subverts formal categorisation. Inherently radical and unimpeachably spellbinding, Quist's work breaks through the "glitchy" fabric of the everyday, delving into the deepest reaches of personal and collective mind to reveal our innermost fears. He has exhibited and performed extensively internationally including: Ikon Gallery (Birmingham), Kunsthalle Wien, MoMA PS1, The Milan Film Festival, Buenos Aires International Independent Film Festival, Barcelona Museum of Contemporary Art.
Quist's latest endeavour, The Death Multiplier video (previewed below) unfolds as an eerie, bewildering and psychotic dimension – a n echo of a world to come, where New York City of a dystopian future has been ravaged by an electronic plague named Death Signal.
We met Edward aka Embryoroom to discuss his work and find out more about his upcoming film, Network of Death and album Electronic Death Music.
Hi Edward, thank you for finding time for this interview. I understand you've been particularly busy over the last few months, working on different projects; can you tell us what you have been up to lately?
Completing the film, Network of Death, and a double album, among other things. This is the first year In six that I haven't had a show of any sort. I've been able to complete more projects without the slight distraction of preparing an exhibition, or performances.
Your new album, Electronic Death Music is scheduled for release in November along with Network of Death; can you talk us through the concept behind the album? And how did the video come to be?
The album, film, and derived music videos are formed around the idea of mining the subconscious while undergoing execution, initially. Side A of the album is a metronomic suite, the heart beat of the condemned, infused with some of the sound textures from a cathode ray tube's ghosting signal interference. An old television delivering a broadcast from the future. A signal containing forbidden information, future snuff, the unimaginable witnessed on a screen.
Side B. "Gravis 4. 12/13" is a remembrance of Mika Vainio, and Edward, my father. Both died within a few hours of each other in April 2017. They were two of the most uniquely extreme, and gifted individuals who had some oddly similar, great, and tragic parallels. I hope the track is an ascending reflection.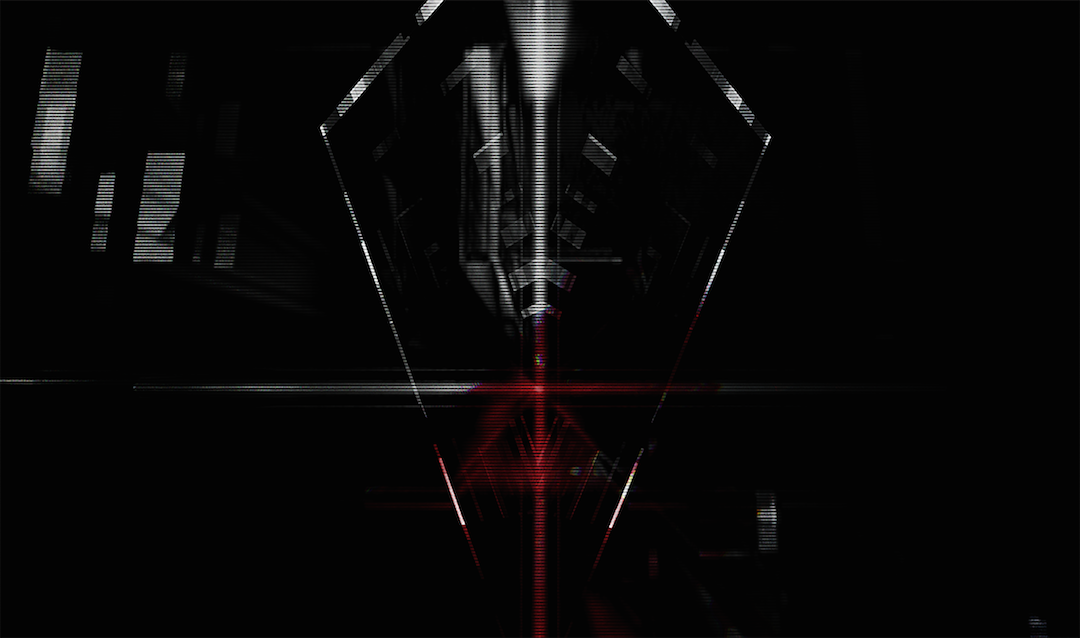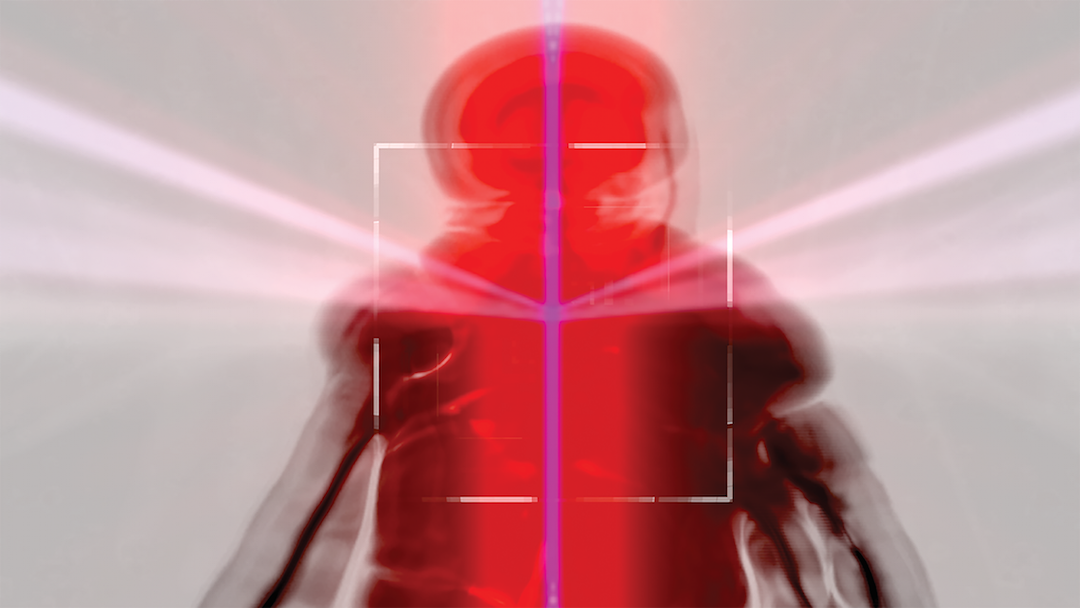 You mentioned Mika Vainio, one half, along with Ilpo Väisänen, of Finnish electronic music group Pan Sonic; may I ask how your collaboration with Vainio and Väisänen first developed?
I met Mika and Ilpo, still called Panasonic back then, at Westbeth Arts Center in New York City In 1997, though there was an encounter at the Limelight two years prior, of which I only have vague recollections. I would say the birth of Kuvaputki was at the Pink Pony Cafe, and then Cony Island High, where the film idea was first discussed in any detail, and where the first shots occurred. Most of the filmed work was during the world tour in 1999, where a tremendous amount of footage and sound were documented.
The Death Multiplier video is featured in your film Network of Death; can you tell us more about it? Where did you draw inspiration from for it?
In Network of Death, neural energy, memories, are extracted from an individual undergoing execution behind a "Neural Death Mask", seen in the video. That energy travels as a broadcast signal, eventually displayed on a cathode ray tube screen. A vision of a shadow future arrives in the past. The viewer is exposed to it via a bootleg of what appeared on that screen, smuggled out from a military installation on a VHS tape. Deciphered texts emerge in the video, and the "Death Signal", an Electronic Plague, is seen wreaking havoc, erasing lives across New York City. It's a glimpse into a larger universe of the extrema of the mind, and echoes from the future. The Death Multiplier video is a brief summation of the larger work.
As a last question, what's in the pipeline for you in therms of future projects?
There is a mystery audio / VHS tape / download, "Theta Death". However, it's not a straightforward release, The contents will alternate per each individual edition. This will bridge the interval between the first and second part of the album, The Network of Death film, and albums are part of a larger series of feature films, and audio recordings. A long in the works collaboration with Derek Gruen aka Del Marquis on our QVORG project is being worked on and released in the near future, another collaboration with artist, and sound wizard, Paul Kendall, of Recoil/Mute records will hopefully emerge, and then shows, festivals, and a few projects i probably can't mention as of yet.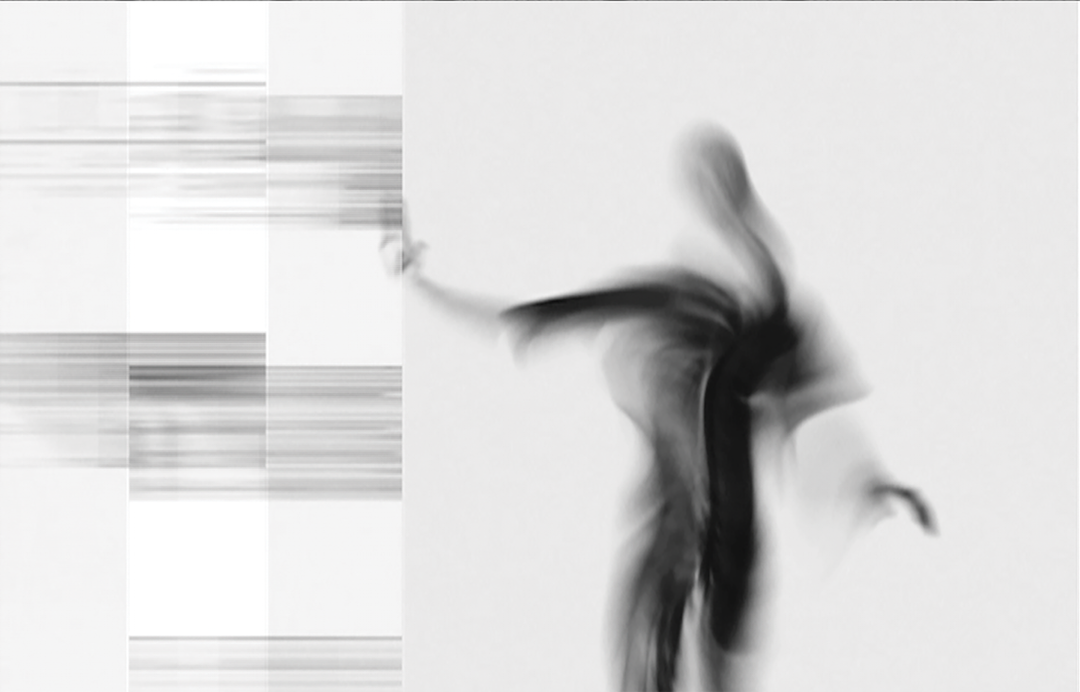 All images © Edward Paul Quist
For further information www.embryoroom.com
Words and Interview by Jacopo Nuvolari @jacopo982
The Return of Edward Quist