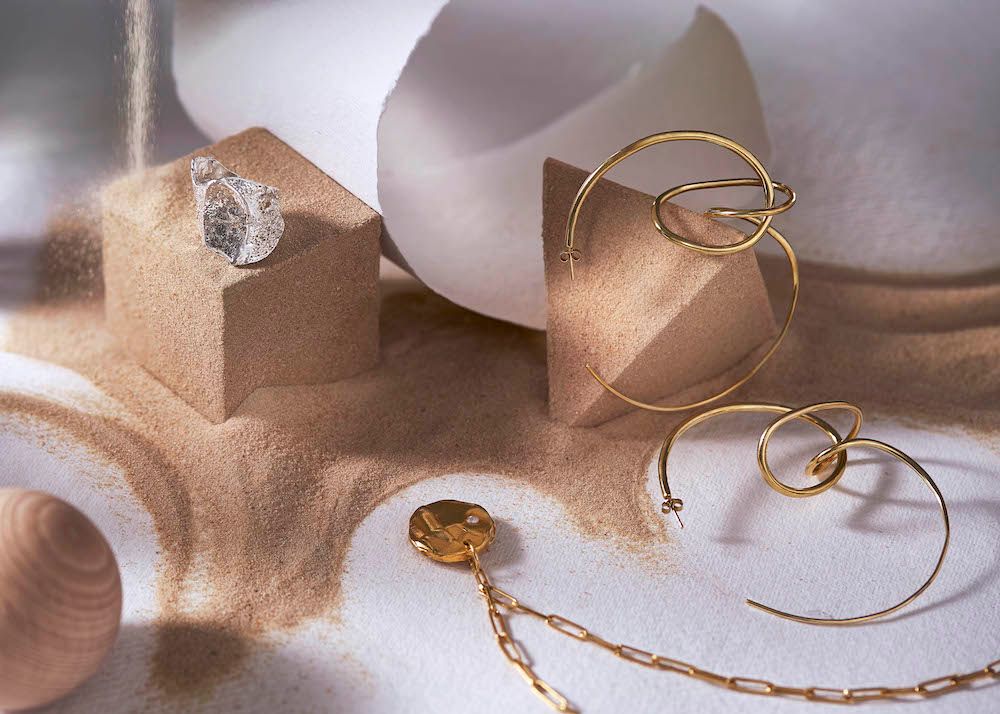 Granular Opulence
Sustainable jewellery needn't be safe or mundane.
Indulge in the other-worldly beauty of statement pieces from  some of the Uk's most exciting need-to-know-now sustainable jewellery brands.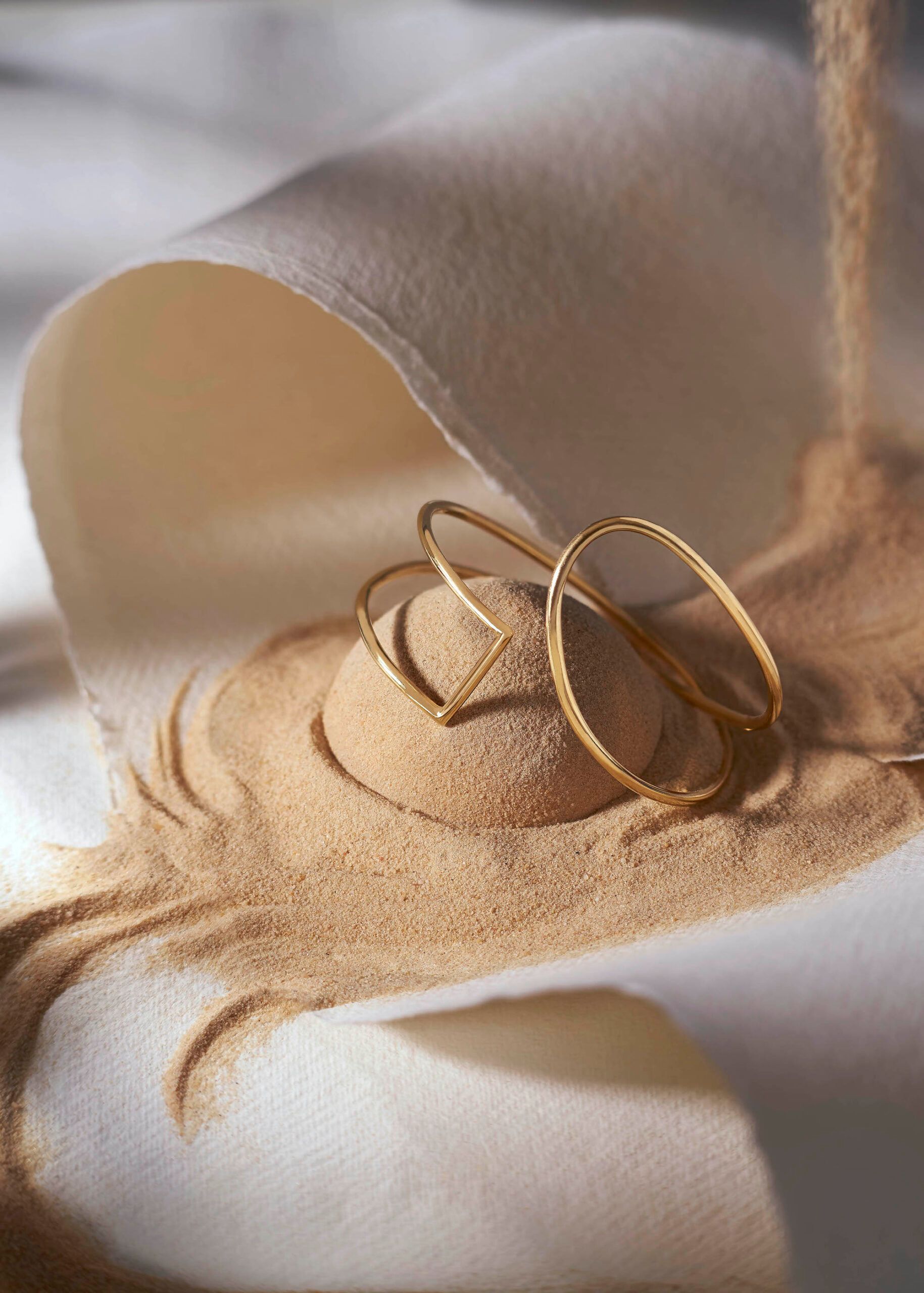 Gold Plated Tide Bracelet, £310.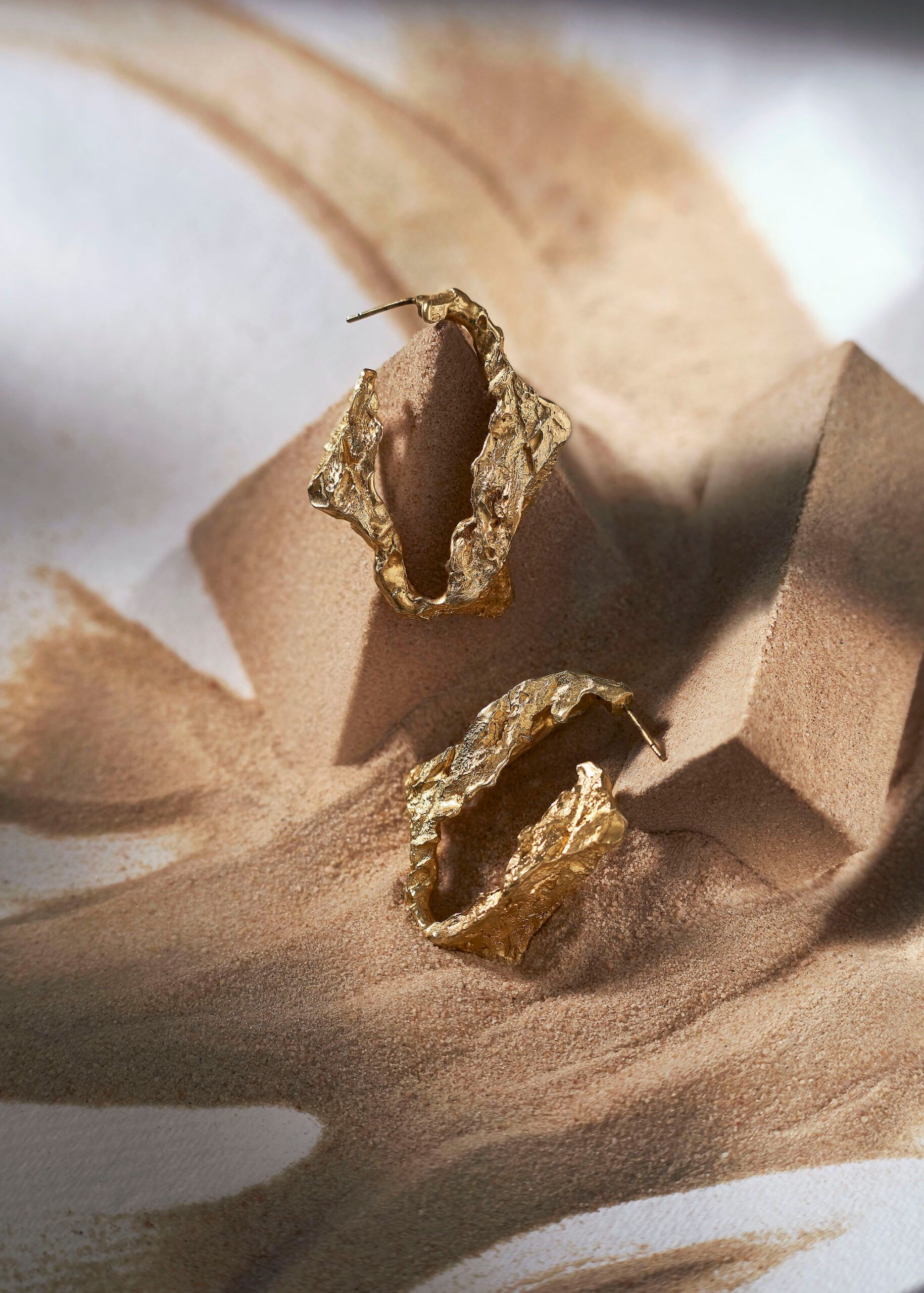 Liberté Recycled Silver and 18ct Gold Plated Earrings, £255.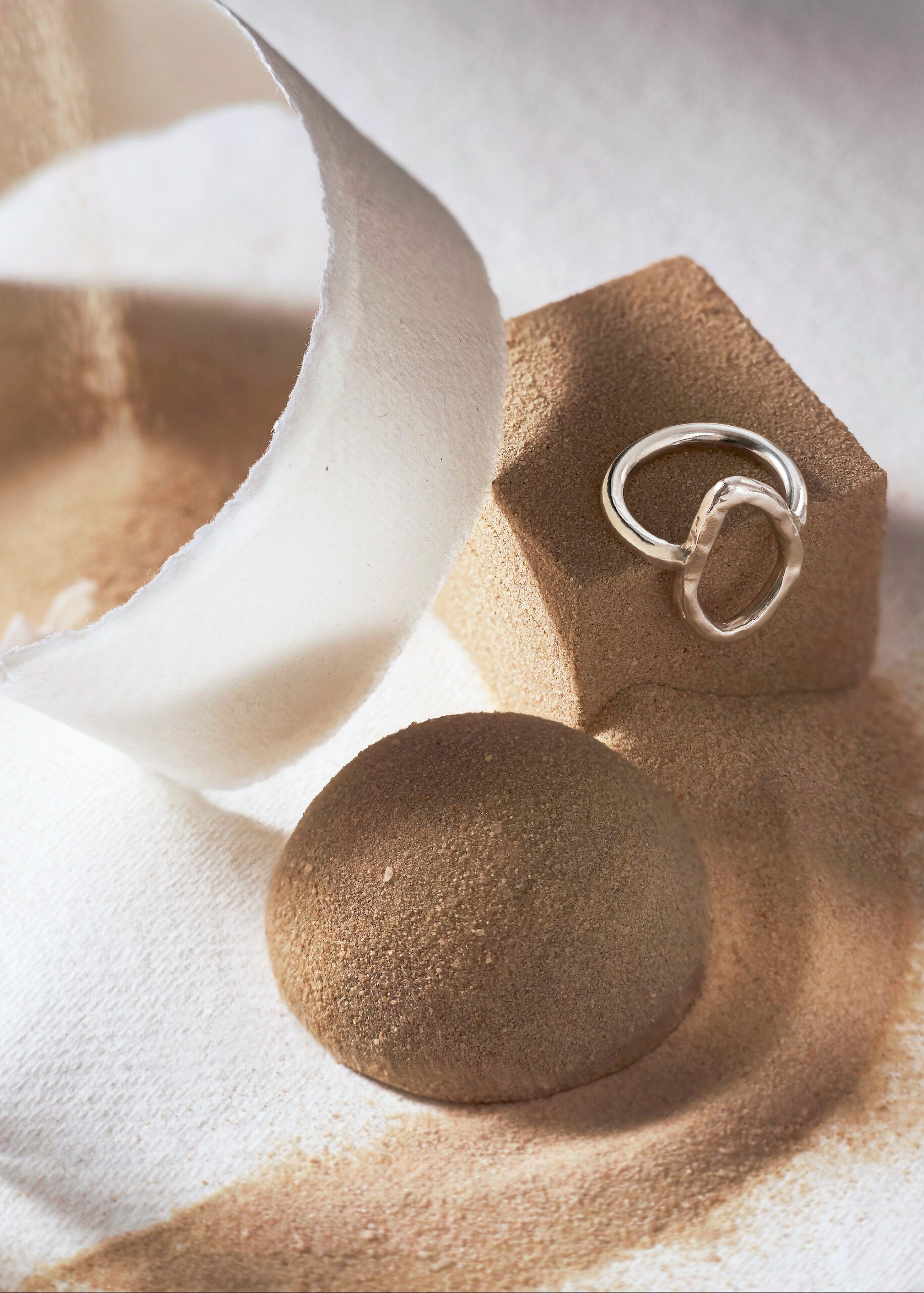 Chain Reaction Silver Ring, £130.
Featured Image 
Taras' Recycled Silver Ring,£175.
Gold Plated Sfera Earrings, £395.

Team Credits
Photography & Retouching Charlie Goodge
Set Stylist Yvonne Achato