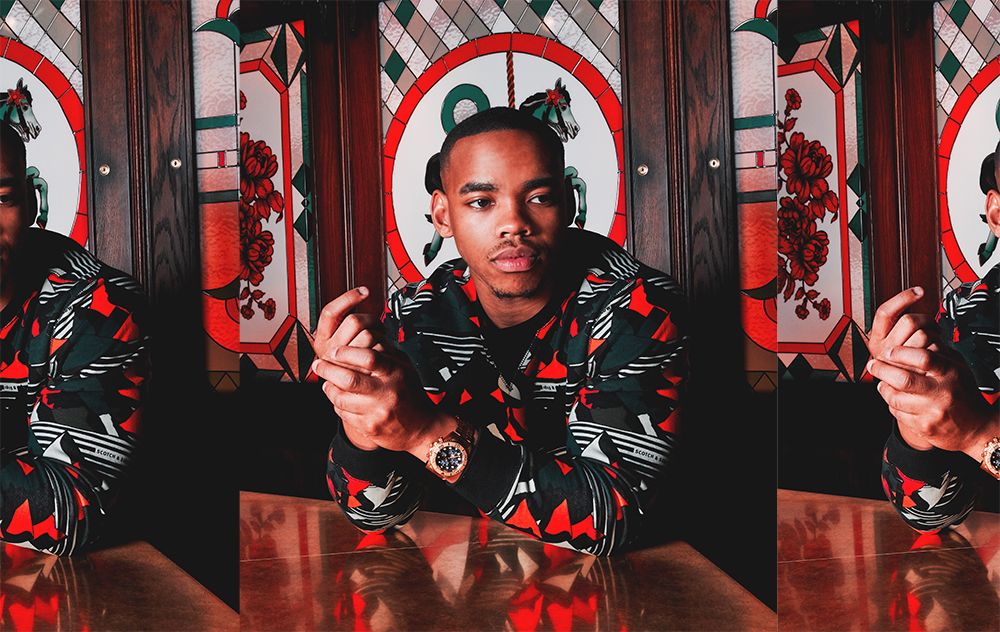 Joivan Wade
Joivan Wade is an actor on the rise, and on his way to conquer the world of Hollywood.
Born and raised in South London, he always had a big fascination for the world of theatre and film which ultimately made him decide to let go of his aspiring career as a footballer and started focusing solely on acting. Due to his great talent, he got accepted to study at the highly acclaimed BRIT school which was home to some of the biggest actors and musicians in the UK – the likes of Adele, Kate Nash and Imogen Heap started their careers at this educational institution.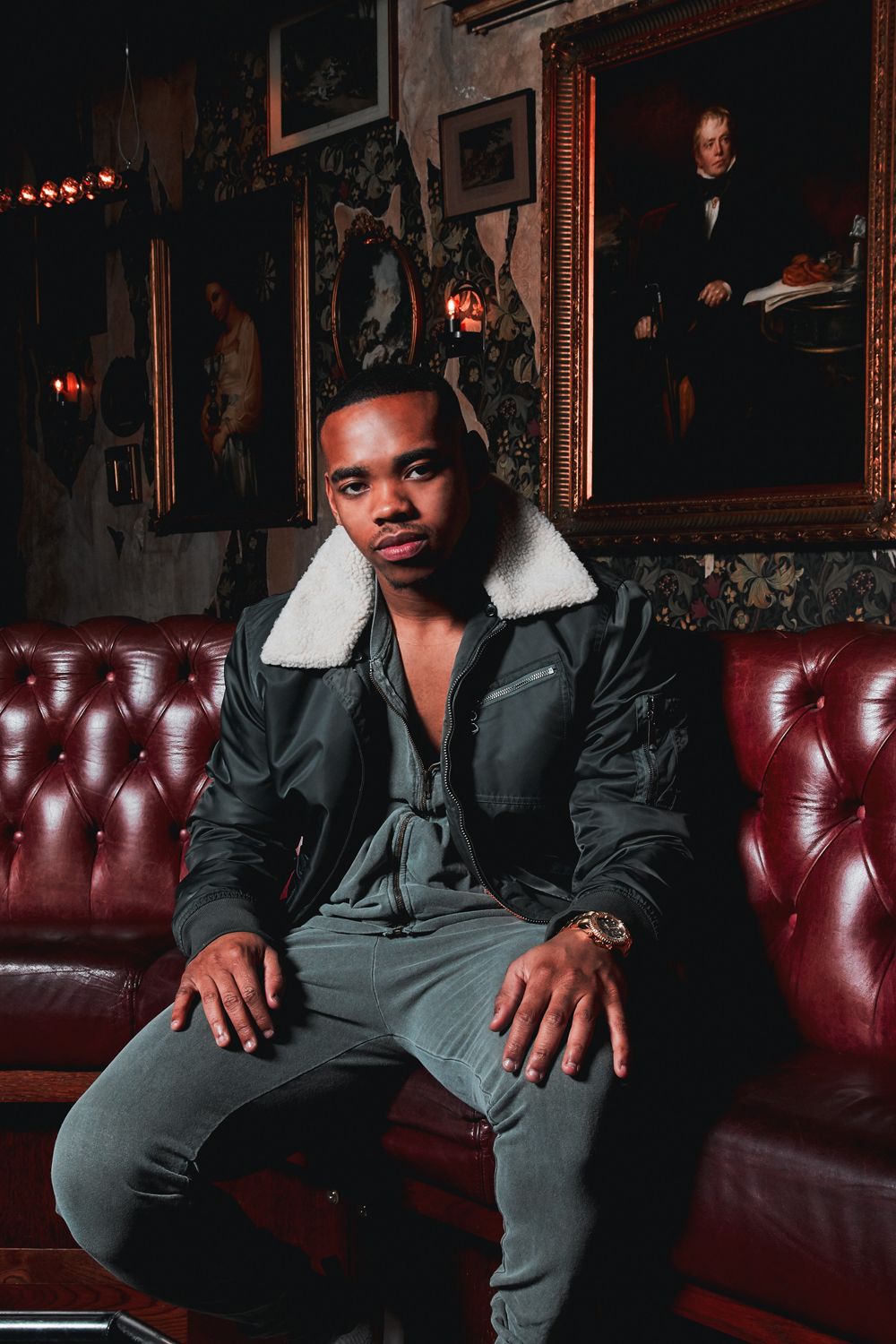 Tracksuit: American Apparell
Jacket: Levi's
Trainers: Cole Saan
But it was only until Joivan launched his very own online platform that his acting career started to take off rapidly. Until this date he starred in various films and series, including The First Purge and Rapman's successful series Shiro's Story. At the moment he is filming for DC Universe's new series Doom Patrol in which he plays the role of Cyborg and Victor Stone, an experience which has been incredible for him so far. Next to his acting career, Joivan Wade is a director and producer, as well as the co-founder of media agency The Wall Of Comedy which has amassed over 400k views a month. We had a chat with the multi-faceted entrepreneur and spoke about his new role, juggling his projects and more.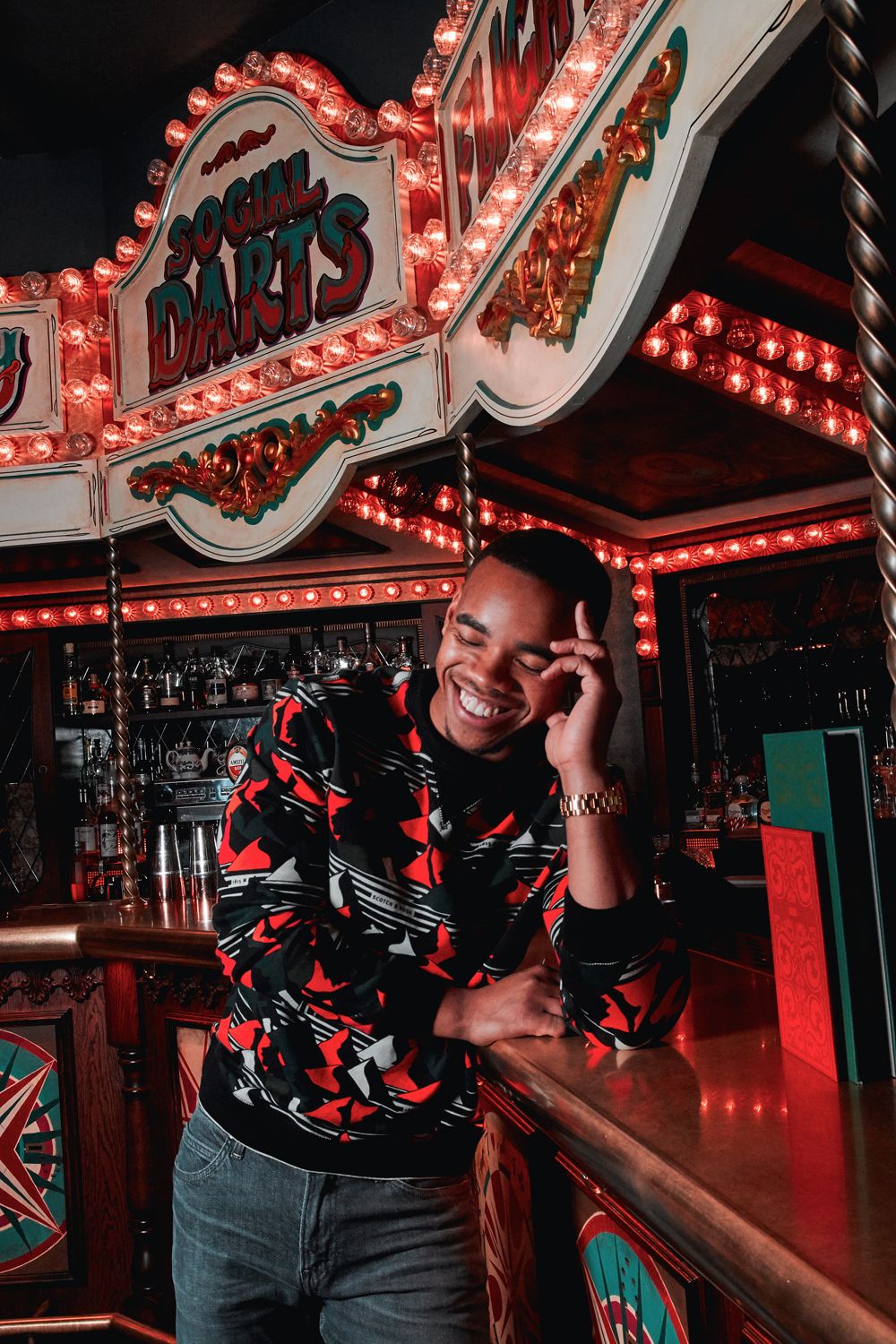 Jumper: Scotch and Soda
Jeans: Lee Jeans
Trainers: Cole Saan
First of all, for our readers who don't know you – when did you get started in acting?
I played football from when I was eleven years old to when I was 15. And then when I was 15 I realised I didn't want to play football anymore and my love and passion for acting was about to take over. So I decided I wanted to act full-time, and I found out about the Brit School which is a performing arts school in London. It's known for music, people like Jessie J and Adele went there, and I went there for acting. I was studying there for three years and in my third year I realised I wanted to go for more serious roles. That's why I started an online series with my best friend Percelle Ascott, it did millions of views in the first couple months and then was picked up by channel 4. That kind of launched my career.
What a journey. However, when you were playing football were you already involved in theatre plays and such? 
I was always acting at school when I was younger already. And then later on I found out I actually enjoyed it much more than playing football.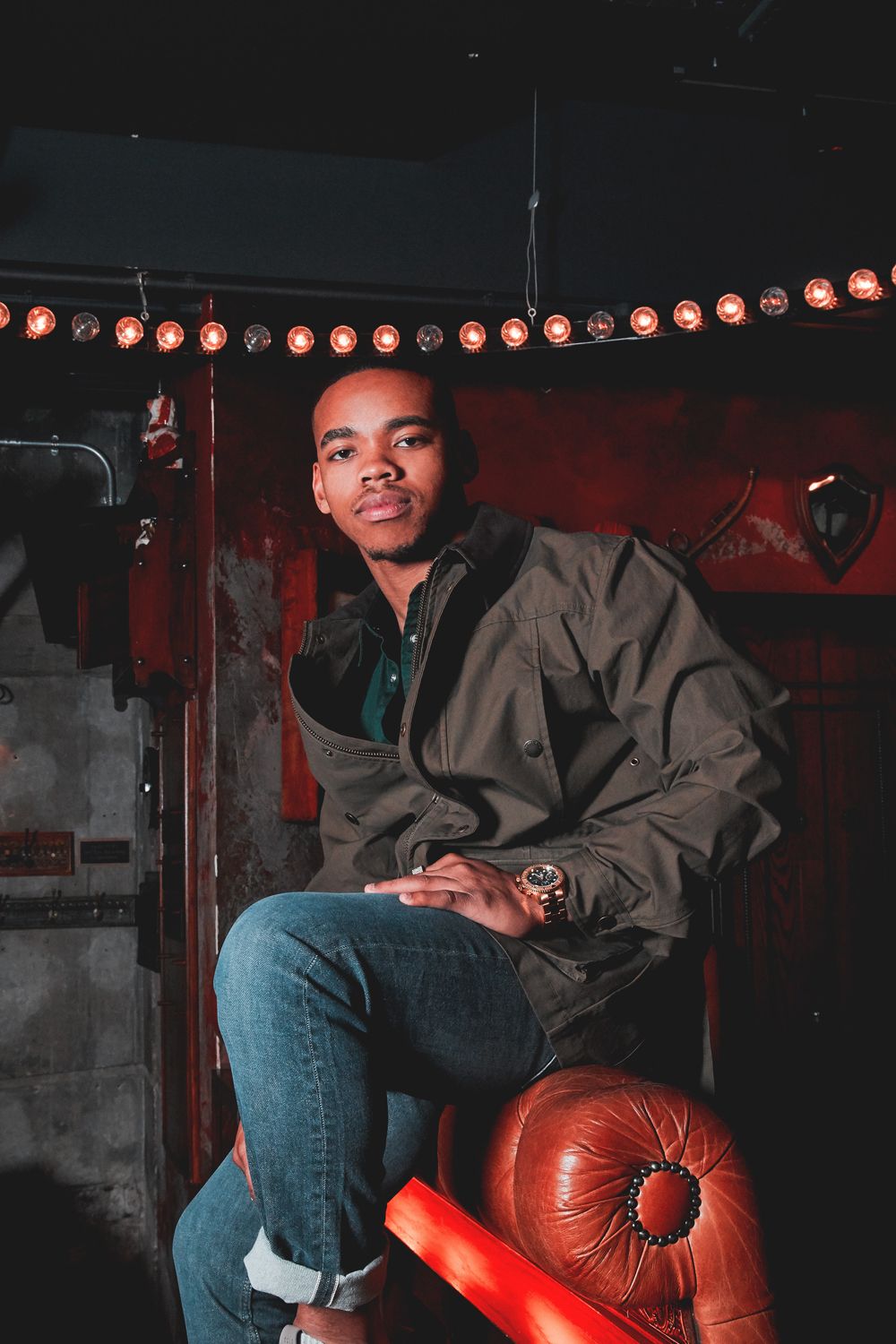 Jacket: Barbour
Jeans: Lee Jeans
Trainers: Cole Haan
What's the first character you ever played?
I played a character called Dexter in a play called 'Shut Up'. It was about a kid that never spoke, and it was in the school I attended before I went to Brit School.
The Brit school probably helped you a lot to set foot into the acting industry?
Yes, the level of training and expertise really helped me to get forward.
I can imagine. But you starred in so many shows, like Eastenders, Doctor Who and Shiro's Story. I personally loved Shiro's Story but what series or film has been your favourite to play in so far? 
Shiro's Story was definitely very big. I was able to produce that show, and creating my own work was very exciting. It turned out to be successful so Shiro's Story was a testament to that. I just love creating my own projects. My baby, Mandem On The Wall, which was my first ever show I have done, is my favourite, and then definitely Shiro's Story as a close second.
Is there gonna be a Shiro's Story 4? Please say yes. 
Rapman is working on a feature film at the moment, and I'm working on a series but maybe at some point in the future.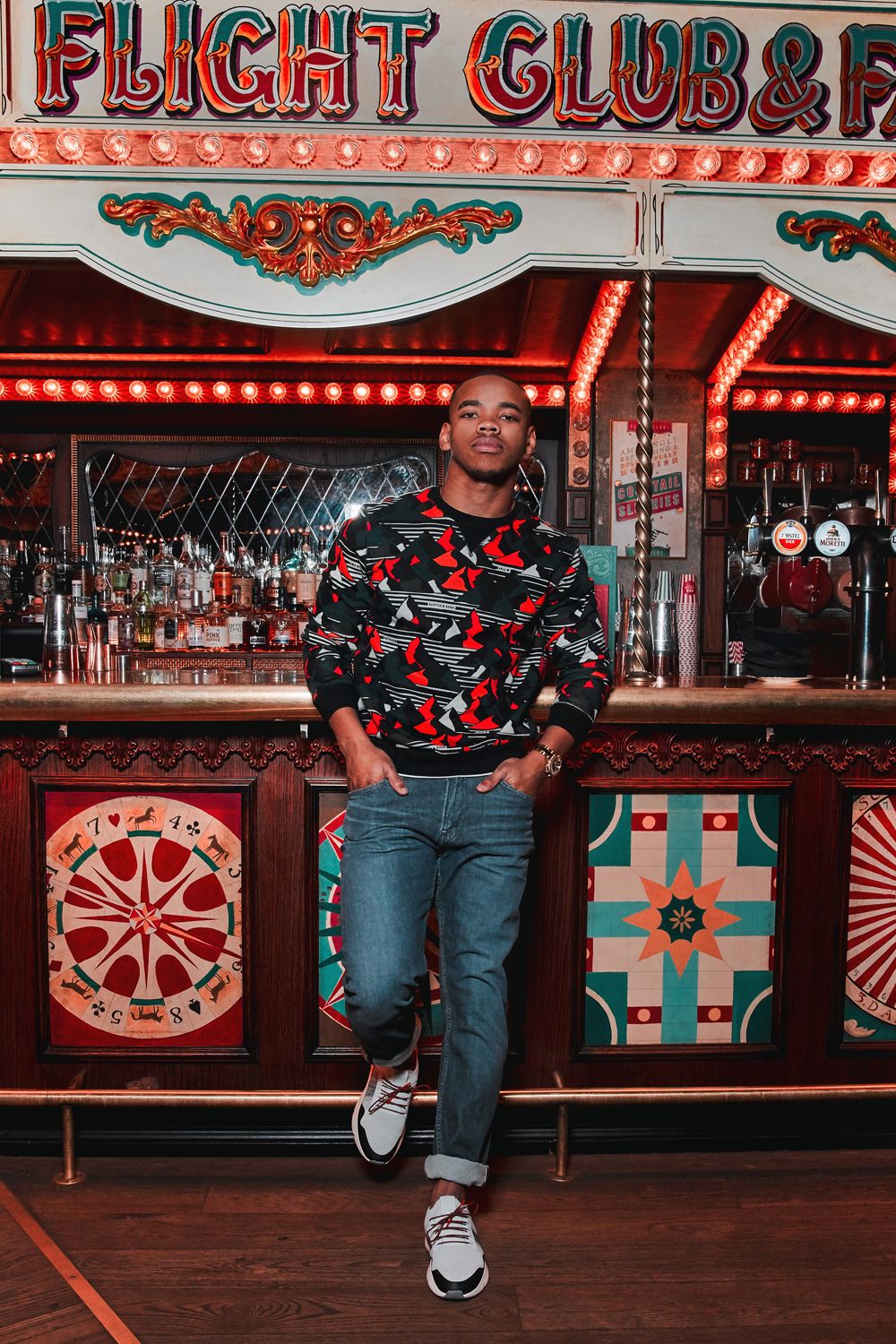 Jumper: Scotch and Soda
Jeans: Lee Jeans
Trainers: Cole Saan
I need to know how it continues! So hopefully some day in the future indeed. But let's talk about your new show Doom Patrol? 
The executive producer saw my work in The First Purge and after that he reached out to my agent and said I was the right guy for this character. He sent me the project and I fell in love with it and then I was flown out to LA a couple of weeks after that to do a screen test and it went well. So it was on the back of The Purge, a film I had done last year. You know, it's been amazing and the biggest show I have done so far. It's a dream, it's an opportunity to work in the highest level.
You are going to be conquering Hollywood very soon. 
Most definitely, that's the plan.
Are you generally a fan of superhero movies?
I am, I am a huge fan. My favourite one has to be Superman, that was the first superhero movie I came across. It's an amazing honour to be able to play one.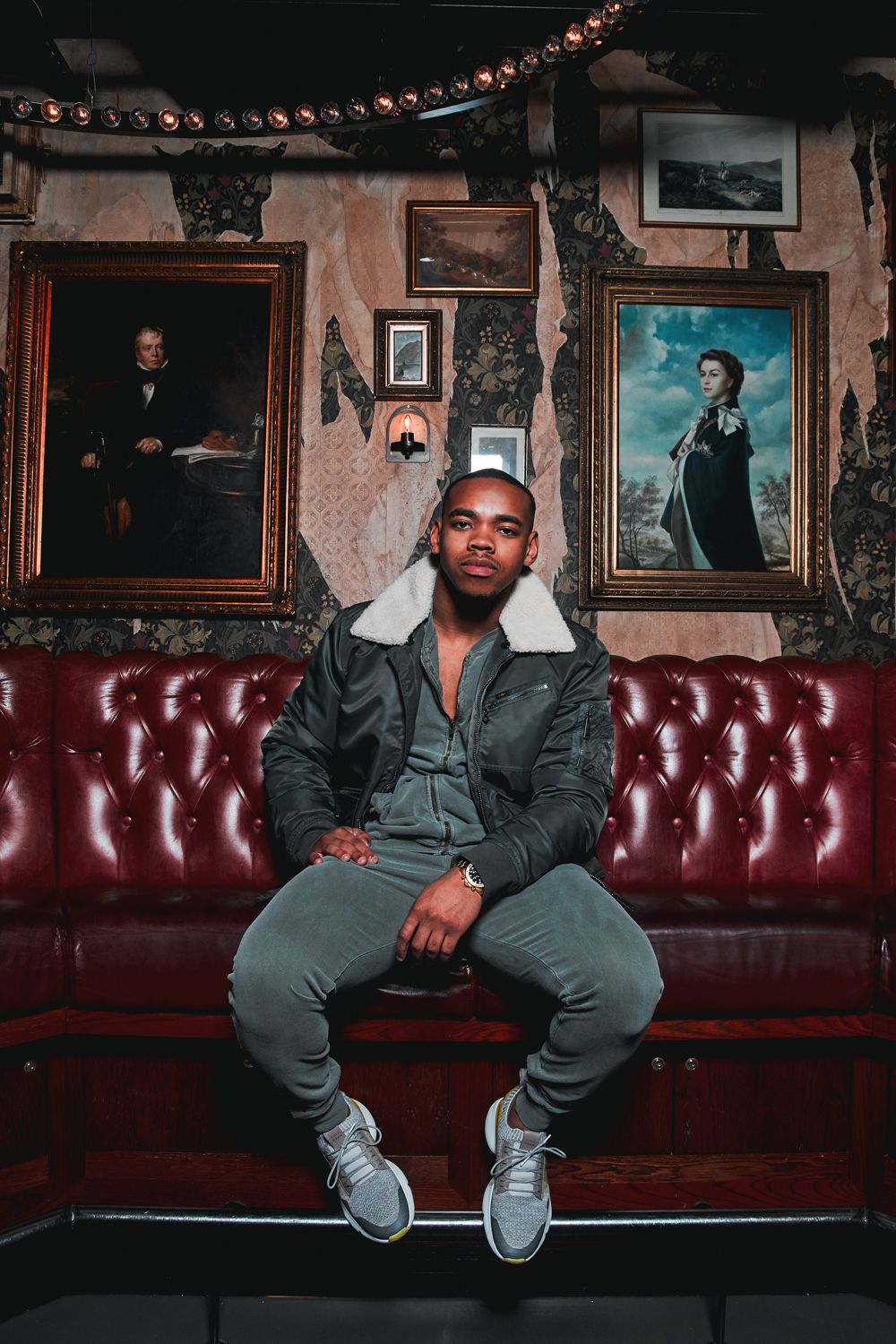 Tracksuit: American Apparell
Jacket: Levi's
Trainers: Cole Saan
How did you connect with your character and what sort of preparations did you take?
Physically, I had to get in shape. I had to get into training, do personal training for five days a week. Just getting in shape! Outside of that just preparing for my individual character that gave me the chance to get further information. I had all the comics and looked through the different TV shows and put my own version on it.
Is there any particular type of character you haven't yet played and still would like to play at some point? 
I would like to be in a boxing movie because boxing is one of my passions. I'd also love to do a football film. Those are two things I love so I would love to work on that.
Who knows what the future holds. But also, you co-founded The Wall Of Comedy which is a fantastic platform in my opinion. I've been following it for a while and think the content is hilarious. How do you juggle that with your busy career though?
Thank you! Delegation, really. I have an amazing team around me who support me and that is the key – to have the right kind of people around who can deal with things when you're not physically around, but I'm trying to juggle as much as I can. My team are a dream to work with. So basically, it's all about delegating.
Wow, do you ever get down-time, though?
I have to. Otherwise I would drive myself mad. Sometimes I'm just watching a movie, chilling with my friends or going to the gym. When I'm with my friends I just like to do nothing, like going to the Spa or traveling and such.
What kind of advice would you give those who are only just starting out?
It would be that hard work is important, no matter how talented you are. It's important to sacrifice things and do what it takes to make it. Also, surround yourself with good people that share the same vision as you.
Love that. Last but not least, how would you describe yourself using only the title of a film?
Oh, let's see. The Pursuit Of Happiness. Because that is the journey that I'm on.
Great film. Thanks for your time. 
Interview Antonia Kuenzel
Photography Philip Raheem
Styling Sarah Mulindwa
Location Flight Club London