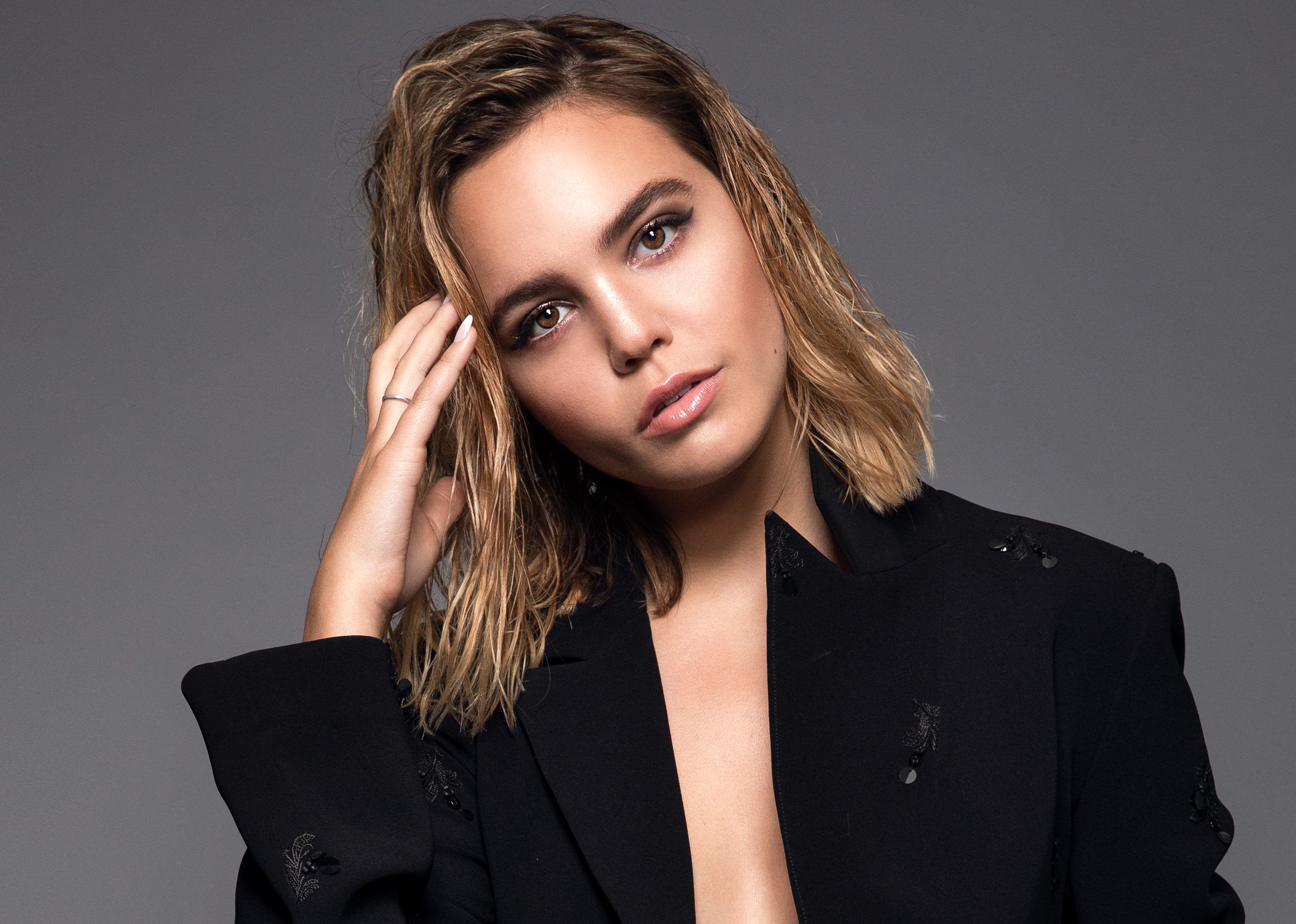 Bailee Madison
Hardworking and ambitious would be just a few words to describe Bailee Madison. After all, the Florida native made her acting debut at the age of two weeks in an Office Depot commercial.
From there, she landed several other ads for companies like Disney, SeaWorld, and Cadillac. Her first major motion picture was in the movie Lonely Hearts in which she portrayed the character Rainelle, a girl thrown into the midst of world crime.
However, Madison's most known and significant role came a year later in 2007 when she played May Belle Aarons in the Disney film, Bridge to Terabithia, that was based on the widely popular children's book. In that same year, she made her television debut on CSI: NY in the episode 'Boo'. She wasn't afraid to take on heavy roles, which showed when she got cast in Terminator: The Sarah Connor Chronicles. The crew were contemplating changing her role slightly because of its violent nature, but Madison insisted they keep it the same.
Over the course of years, Madison rarely took a break. From TV to film, she dominated every part she was given, big or small. Just a few of her television credits include roles in Freeform's The Fosters, Disney Channel's Wizards of Waverly Place, ABC's Once Upon a Time, and the Hub Network's R.L. Stine's The Haunting Hour. In terms of film, she has starred alongside Jennifer Aniston and Adam Sandler in Just Go with It, Katie Holmes and Guy Pearce in Don't Be Afraid of the Dark, Tobey Maguire and Jake Gyllenhaal in Brothers, and Billy Crystal and Bette Midler in Parental Guidance, just to name a few.
Her work doesn't just stop with acting. Madison has served as the national youth spokesperson for Alex's Lemonade Stand Foundation since 2010. It is an organization that encourages kids to fundraise and spread awareness of pediatric cancer by running their own lemonade stands. Madison has also published a Young-Adult Mystery novel 'Losing Brave' with co-writer Stefne Miller. Madison's sister, Kaitlin Vilasuso, who hosts the podcast 'Just Between Us,' has had Madison co-host on several occasions. Additionally, Madison also recently starred in Meghan Trainor's 'All the Ways' music video, which has over 4.1 million views and counting.
We sat down with Bailee to chat about her upcoming and recent projects, her love for creativity, and her future personal and career goals.
If you weren't acting, what do you think you'd be doing?
I think my mind is always in a very creative space, so I find it hard to believe that I wouldn't be doing something creative. I love this business and not just as an actress, but as a whole. I love how much of a team effort it is to create something for people to put on their screens. So I think if I wasn't acting, I'd definitely be writing and, I think, producing. Even now, my long-term goal would be directing, so I think if I wasn't acting, I'd be pursuing the directing landscape of it all.
What can fans expect from the upcoming season of Good Witch?
I'm really excited for fans to see this season. Grace is figuring out what life is going to be like after she graduates high school. She's waiting to hear back if she gets into her dream college and she's recognizing the fact that she's not going to be living with her mom anymore. I think as any 19-year-old would, she's going to doubt herself and what the right choice is and doubt what she's going to be doing with her future. And she's also dealing with her first heartbreak and trying to figure out if she's ready to open herself up to someone new and what that means to her. I think it's a very honest season and people will like and relate to her storyline. I'm really proud of what we created this year.
Will you be guest starring on any episodes of Good Trouble, the spin-off of The Fosters?
I'm so grateful for all the fans because they keep on writing and asking. I, of course, love Peter Paige and Brad Bredeweg, who are the creators of the show. Maia is so beautifully kind and a good friend of mine, and the whole cast and crew as well. I love Cierra. If they want to have me, I would love to come back. There are no plans right now, but I love what they've done with the show and I'm so happy for everyone involved. It was difficult because I was filming The Fosters while also filming Good Witch. I was trying to do the whole back and forth thing, but it got really hard. But it would be nice to see where Sophia is in her life right now, what her mental illness is like in this day and age, and how she's overcome it or if she's still struggling. I feel like that's such an important story to tell and I'm all for telling this story. So, if they'd like to have me back, I would totally go running.
Can you tell us about your experience starring in Meghan Trainor's music video as well as anything you can share about being in the upcoming music video for New Hope Club?
It's so funny because I've always really loved music. I think before I wanted to be an actress, I used to always say I want to be a singer. When I was little, I was always putting on shows or writing songs, so music has always been a safe space for me. And then finally, a few months ago I ripped the band-aid off and said I want to be pursuing this for myself, so I've been spending the last couple of months in the studio. Meghan is a very dear friend of mine. I just adore her. She texted me one day and was like 'want to be in a music video for me?' I was like, of course! And it was great because she knew I was trying to pursue my own music. It was like a nice little introduction into the music world for me and getting to do it for a friend of mine that I admire so much made it even better. So it was such an honor! As for the New Hope Club boys, we tried to do a video last year together and that didn't work out. Then they asked again, and I said heck yeah! I'm a big fan of the band. All three boys are fantastic. The video is great. I actually just saw it, so I'm excited for everyone to get to see it.
Do you have any plans to write another book?
The book experience was definitely a first for me. It's very different from having a script written for you with incredible writers put together to staring at literally a blank piece of paper – literally 372 pages of it. Luckily, I was able to do it with Stefne Miller and she's a dear friend and a wonderful mentor. There's so much from that process that I've learned from and that I remember every day. So I think when the time comes for me to write something – which I already have a bunch of ideas that I'm thinking of right now – I would just really want it to be perfect. Right now, it's not so much that things are at full speed ahead, but really that I want to find a story that I want to tell or a film that I would want to adapt and tell that story as well before I start writing.
Is there a particular genre that you haven't done that you'd really like to?
I haven't done a period piece yet. I mean, Once Upon a Time kind of counts, but I haven't done one for film before. I love the idea of a period piece so much and it's not just because of the styling of the clothes or the visuals, but your entire body language just transforms. Your voice pattern transforms, the way that you speak, or the way that you would move in a certain situation as an actor would be so much fun. Just to dial into the physicality of it… so I think that as a whole is so intriguing to me. I'm also addicted to doing my own stunts, so I'd love to do more of that. I think a rom-com would be really fun for me. I would love to do a rom-com. I love love and I love falling in love. They're my favorites. I want to fall in love on camera and make people cry.
What are some career and personal goals that you'd like to accomplish?
I think this year started off on a really personal note. I've been so fortunate to have been consistently working, really since I was 5 years old with really no time off in between. Maybe a week here or a week there. That's a lot of time for a human being and this year I said that I want to find out more about myself. I want to learn more about the things that I love and take care of myself a little bit more, which for a long time, I felt guilty for doing those things or thinking those things. Then I realized that that's what you should be doing and there's nothing wrong with that. So personally, this year my goal is to allow myself to do things that bring me joy. Career-wise, it's really been me wanting to find the contracts that truly speak to me and not just working to work. Working on something that challenges me or pushes me and allows me to grow and to tell a story that hasn't been done before. There's a couple of things like that in the works that I can't wait to talk about, and I'm so nervous and eager for people to see this. I've been waiting so long.
Team Credits
interview by Naureen Nashid
photography Tiziano Lugli
styling Amanda Lim 
hair Scott King @ TheOnly.Agency
makeup Carissa Ferreri @ The Wall Group
The Good Witch Season 5 two-night premiere event is 9th & 10th June on the Hallmark Channel!