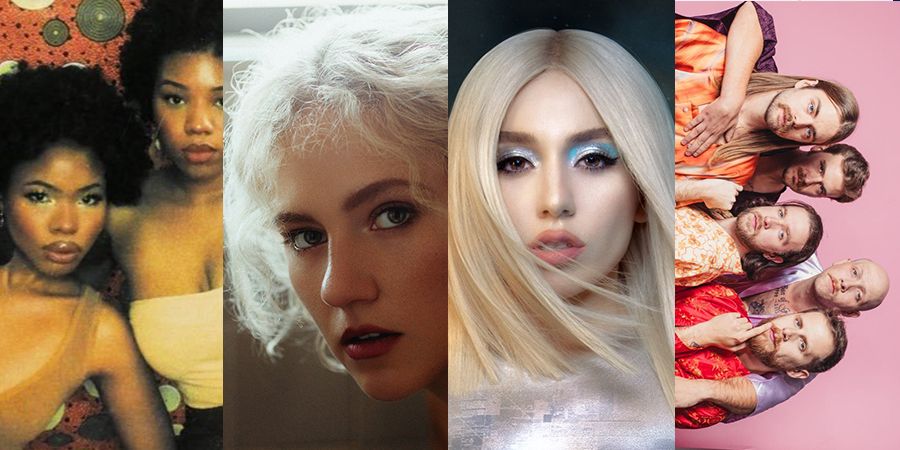 The 1883 End of Summer Playlist
From Scott Helman to Taylor Noelle to joan, here are 12 tracks to bid farewell to the end of summer on this week's 1883 Playlist.
With the summer setting earlier & the colder temperatures beginning to creep in, it's time to mark the end of summer with a playlist full of tracks that will have you dancing the weekend away. Lots of talent from one of the most influential cities in music — Nashville. On the heels of their brand new EP Paradise, Nashville's Sweettalker's track 'Goodbye' perfects catchy songwriting and Music City's very own Taylor Noelle's infectious glitter pop returns in her latest track 'West End', a love letter to Nashville (and to the words she can't seem to find for her lover). For Texan transplant Kate Lynn who moved to Nashville to pursue songwriting, she finds strength in 'Professional', a poignant track about how you lose yourself in love when you stop choosing yourself and putting your own needs first rather than the needs of someone else.
'OMG What's Happening' is the latest from pop songstress Ava Max, brothers George & Jimmy Craig teamed up with DJ Jonny Cosmonaut to create power trio MULTIBEAM and their sensual glam rock debut single 'Dimitri', and the effortlessly cool singer, producer and multi-instrumentalist St. Panther celebrates her debut EP These Days.
Canadian pop prince Scott Helman releases his next album Nonsuch Park (sa), the name inspired by the park by his Papa's house in Sutton, UK. Bold pop act Blithe's latest 'If I Ain't The One', is a certified bop, and Diana DeMuth's 'All The Liars' is a powerful, emotive track inspired by the concept of pleading with someone to love you. Also featured on this week's playlist is duo VanJess' track 'Come Over', Kat Cunning's 'Supernova (tigers blud)', and joan's 'try again'.
For these tracks, check out this week's playlist below!


playlist by Kelsey Barnes