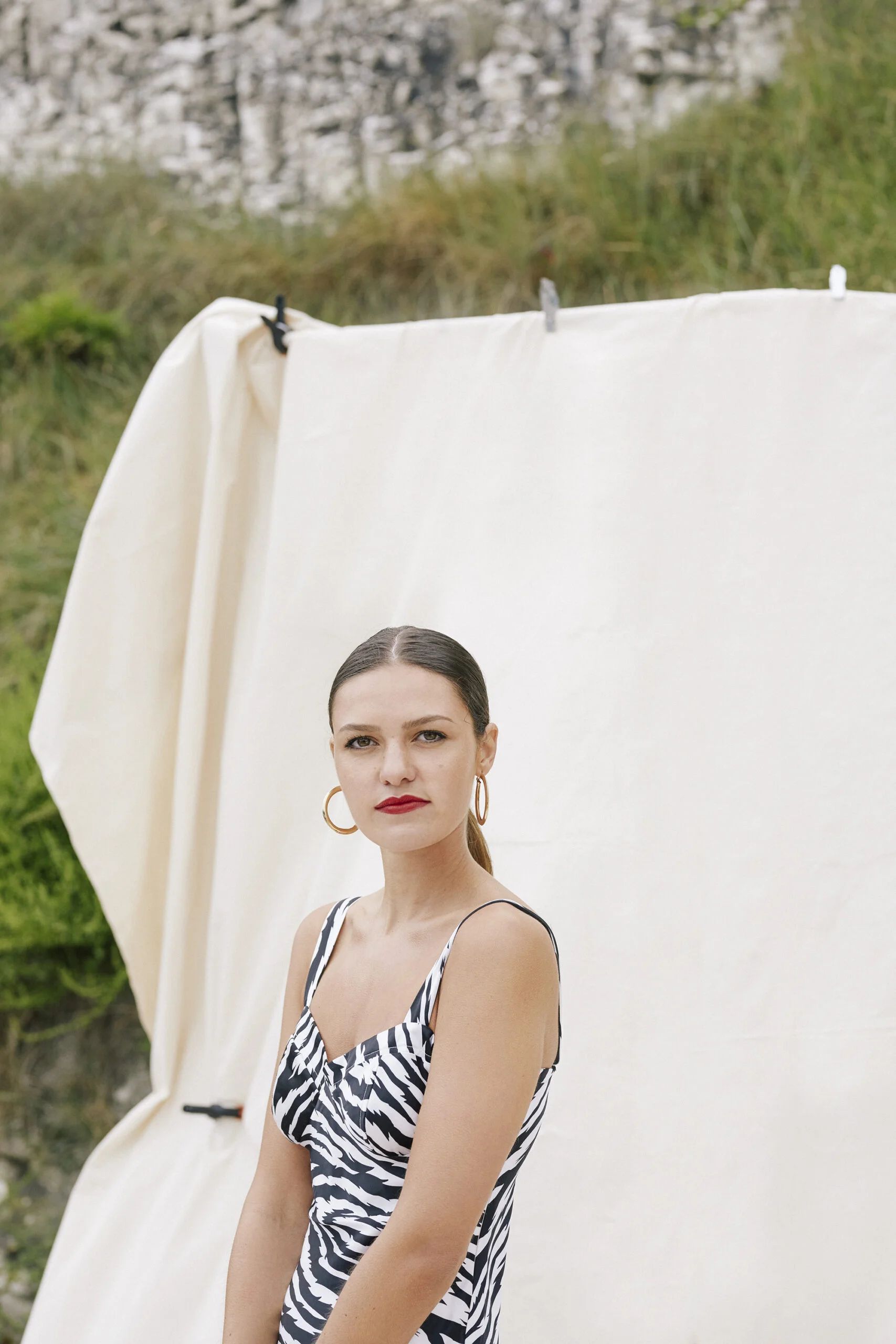 Bow Anderson – Island – Exclusive Video Premiere
When you're Bow Anderson, you refuse to wallow in disappointment.

 
A trampolining accident that thwarts your plans to compete in the National Championships and nearly severs your leg? Start singing with your dad to cope, then fall in love with music and doggedly pursue a career as an artist. Heartbreak? Write clever and sharp-tongued lyrics about (and directly to) your ex; the last word is unequivocally yours. A pandemic that forces you, and the rest of the world, into lockdown? Fuse 21st-century pop with classic soul and contemporary R&B, watch as your debut single ['Sweater'] goes viral, follow it up with the hard-hitting 'Heavy', and become one of the hottest new solo acts in the Scottish music scene.
Earlier today, Bow Anderson released 'Island', her third single. 1883 Magazine is exclusively airing the accompanying music video, in which Bow treats fans to a post-breakup, girls-only beach day, complete with synchronized swimmers, sunglasses, swimsuits, sand, and smug smiles. There's no dude in sight, just a characteristically confident Bow, plus her female friends, on a beach bursting with color. Sorry, ex-beau. You're too late and Bow Anderson doesn't need you. After all, she's an island, baby.  
intro by Leah Cates
featured photo credit Rebecca Naen
Check out Bow Anderson's music video for 'Island' below!