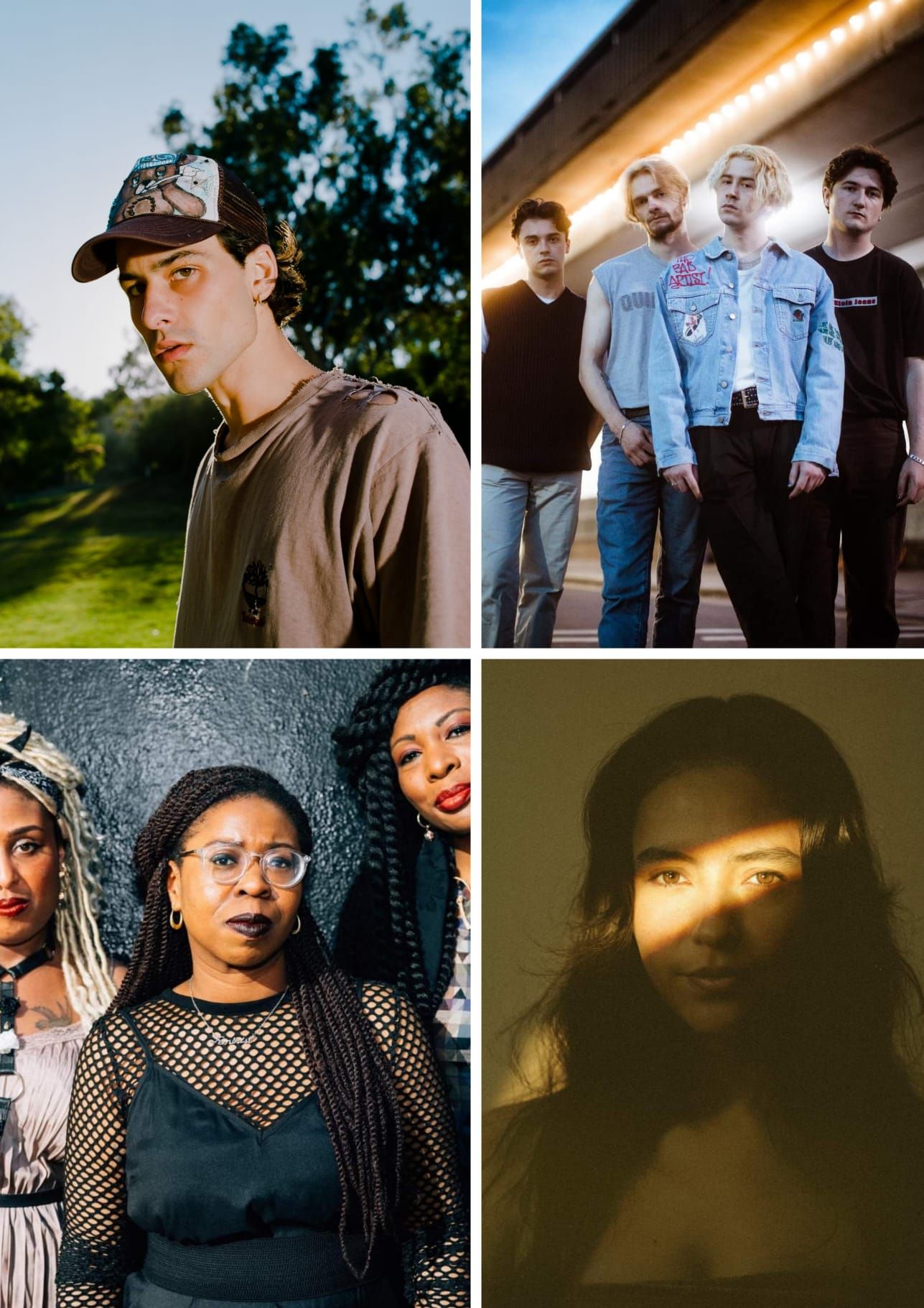 1883 On Rotation: Noah Guy, ModernLove, Sandrayati
The latest in new music from Noah Guy, ModernLove, Big Joanie, Sandrayati & more on this week's 1883 playlist.
On Rotation this week is the new release from LA-based singer-songwriter Noah Guy. 2 dogs, 1 Leash is the Philadelphia-born artist's first single signed to 10k Projects and it's a lush slice of soul music with sublime vocals and production. If you need a new artist to obsess over make sure you check out Avery Lynch. The songwriter's heartfelt and unwaveringly honest lyricism has bagged her 6.5 million likes on TikTok. Sleepover is the latest track taken from her forthcoming EP The Kids Table (which lands on August 19th), and it's a divine piece of pop. The 'songwriter's songwriter', artist Willie J Healey is back with a new track. Tiger Woods is an infectious 70s-esque soul jam, packed to the brim with laid-back grooves, and seriously cool falsetto vocals. Make sure to catch Healey at the Lexington on September 27th. The Irish indie-pop-rockers ModernLove have shared their new EP Oh My Mind today. The opening title track is an earworm with soaring vocals and vibrant textures. Catch them on their first ever UK and Ireland tour in November.
Elsewhere in the playlist, the Cardiff-based quartet Himalayas have just dropped the new track, Alone. It's packed with a killer riff, snarling vocals and pounding drums. Keep an eye on this new rock outfit. Following on from that, here's another burst of energy. Belgium-based trio Brutus have just announced their third studio album Unison Life. We spoke to the group recently, so check out their new track Liar and read the interview by clicking here. London punk band Big Joanie combine the fury of nineties riot grrrl with synth-heavy post punk. They've just announced their sophomore record Back Home, and the first release from the LP is In My Arms. Finally, new artist Sandrayati crafts emotive and heartfelt songs. Her new track Found is utterly stunning. The strings, delicate keys, and vocals are all spellbinding. 
Listen to all this and more via the playlist below: