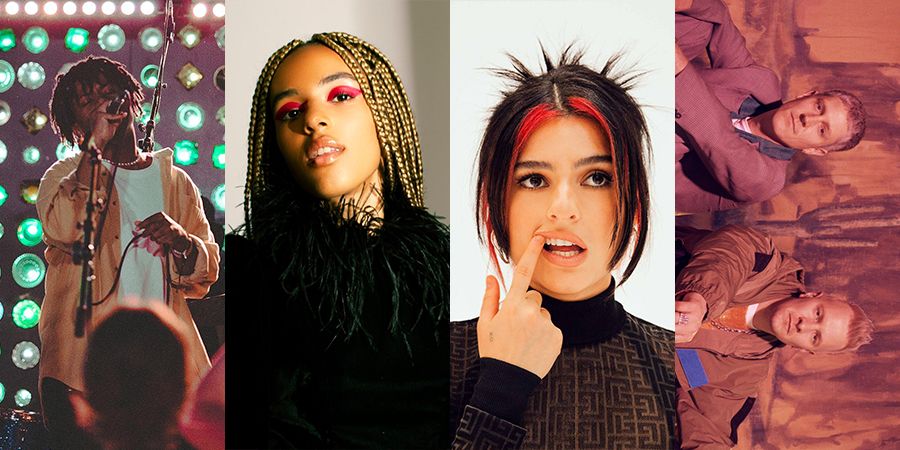 1883 On Rotation: Kevin Holliday, Franc Moody, renforshort
The latest in new music from Kevin Holliday, Franc Moody, renforshort, and Akemi Fox & more on this week's 1883 playlist.
On rotation this week we have the funk-laden single Put It Down by Brooklyn-based artist, Kevin Holliday. It intertwines themes of lust and infatuation with elements of 70s and 80s R&B, resulting in one sweet tune that you need to check out. Akemi Fox is a rising alternative R&B artist from Manchester. She's just dropped her new single, See You Soon. It's a stripped back summertime love song that boasts gorgeous vocals from Fox. The London-based collective Franc Moody have released the up-beat and euphoric single, Mass Appeal. Having made a name for themselves thanks to their undeniably grooving songs and wild live shows, Mass Appeal marks an exciting new era for the band. Life On Pause is the debut single from the London duo, Strabe. Acting as the pair's first official single since signing to PIAS, Life On Pause is a glistening and anthemic indie-pop track with serene vocals. Strabe are due to release their debut project this summer.
Elsewhere, you can find the latest single from the world-conquering artist, Harry Styles. As It Was offers a new side to Styles and it's taken from his forthcoming third studio record, Harry's House, which drops May 20. Canadian singer-songwriter Renforshort has just dropped the stunning alt-pop song Made For You. This exciting new artist has gone from strength to strength over the last three years thanks to her signature alt rock sound. Made For You is about how you can "change your entire personality to fit another person's standards". Mia Wray has just unveiled her new track Rerun. It's a feel-good bop that shows off the Melbourne-based artist's stadium-sized vocals. Miko is a Montreal-based singer-songwriter and producer that pens slick alt-pop tunes. His sleek new single Bus Line 200 is an introspective tale about reminiscing on his teen years. The track boasts extremely cool vocals and a driving beat that will stay in your head all day. Don"t sleep on this artist. Finally, French-American-Korean musician and producer, Spill Tab has delivered her first single of 2022 with Sunburn. It's a playful pop tune with effortless vocals and vibrant textures. Spill Tab will be joining The Great Escape line-up in May, so don't miss out.
Listen to all this and more in our 1883 On Rotation playlist.