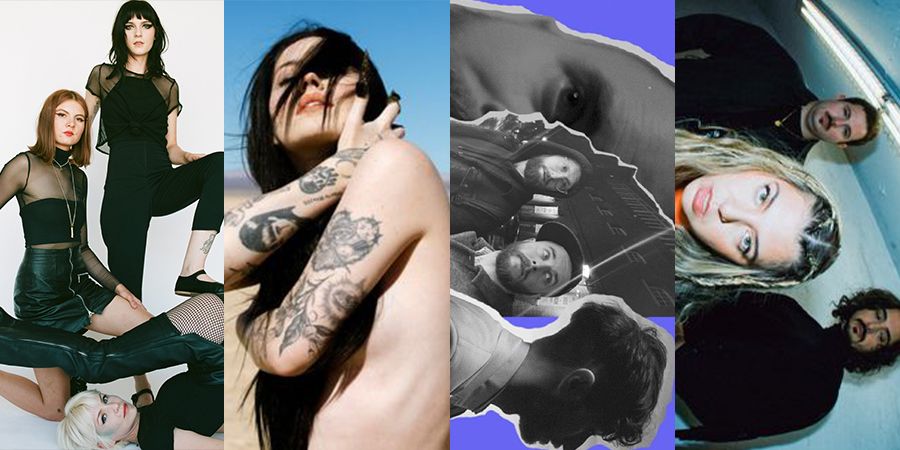 1883 On Rotation: AUTOMATIC, GIANT PARTY, Bishop Briggs
The latest in new music from AUTOMATIC, Bishop Briggs, GIANT PARTY, MONOWHALES & more on this week's 1883 playlist.
On rotation this week we have the new offering from LA-based trio, AUTOMATIC. Their single Venus Hour is a minimalistic post-punk gem that features an infectious beat, unique vocals and quirky production. It's taken from their forthcoming new album, Excess which is out June 24th. Rising artist Bishop Briggs has returned with the new single, The Art Of Survival. It's an awe-inspiring tune that sees Briggs traverse grief, healing and finding the courage to release new music after sadly losing her sister last year. The Art Of Survival boasts powerful vocals and slick production. GIANT PARTY are gearing up to release their debut LP this summer, so they've just unveiled the new version of acclaimed single Nighttalk (Midnight Version). It's a magnificent and grooving synth-pop single. New Threads is the new single from Canadian group MONOWHALES. It's a feel-good tune with anthemic vocals, vibrant synths and hazy guitars. Their sophomore LP, Tunnel Vision, is out later this year.
Elsewhere, Half Nine is the divine new track from the pioneering German producer and beatmaker, FloFilz. It's a sweet bop with sultry vocals from Noir-R&B singer KeepVibesNear. The song is taken from FloFilz's new album Close Distance which is out now. Alt rock group Private Island describe themselves as "an approachable band from Southern California". They've just dropped the playful track Trippin. It's a fun and swaggering tune that's giving us major 80s vibes thanks to its lively percussion, energetic guitar riffs and vocals. Finally, Montreal-based singer-songwriter JoJo Worthington pens heartfelt tunes. Her latest single The Divide is a dreamy folk-pop song with gorgeous vocals and serene harmonies.
Listen to all this and more in our playlist now.