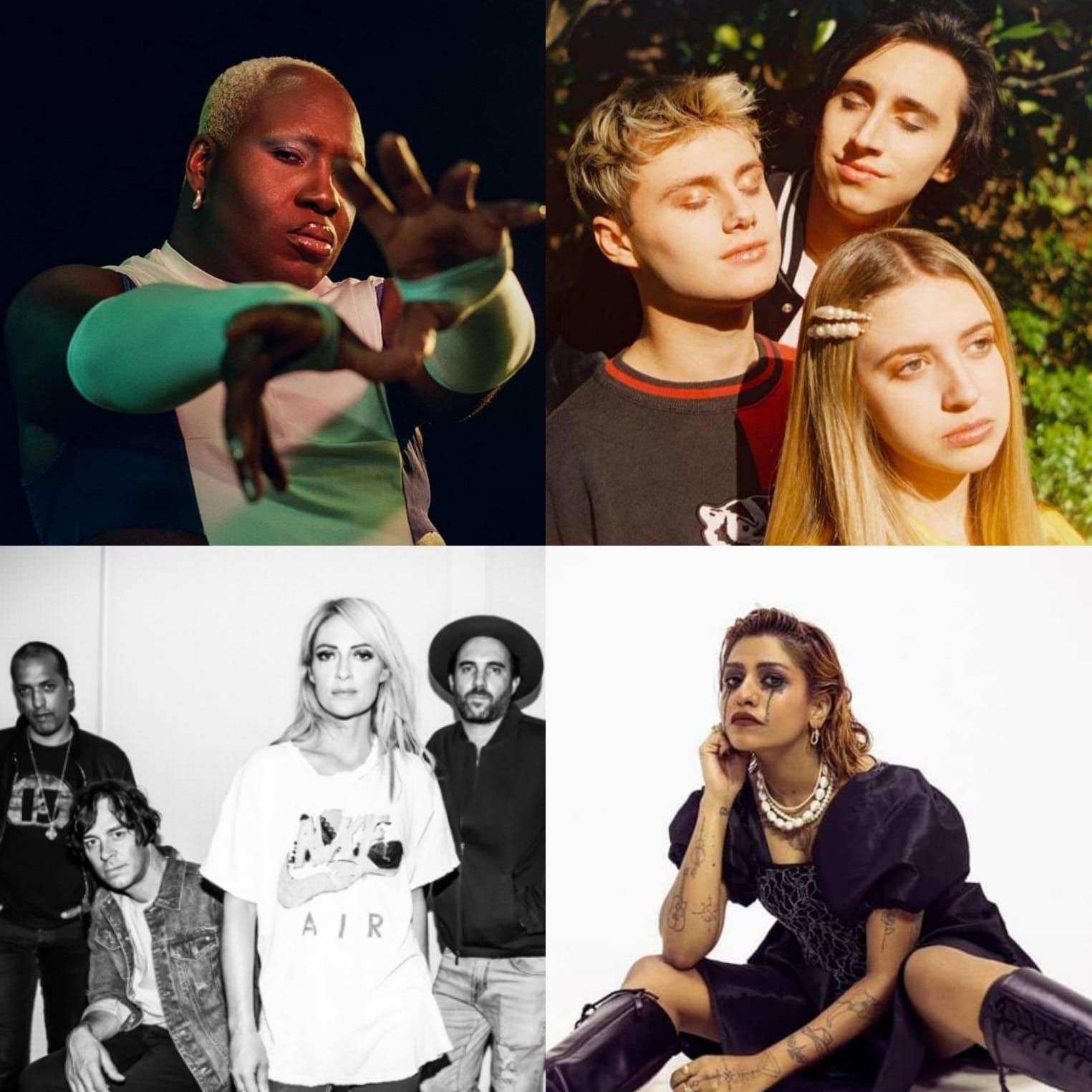 1883 On Rotation: Ludic, R. Flex, Charlie Collins
The latest in new music from R.Flex, Ludic, Metric, Charlie Collins & more on this week's 1883 playlist.
On rotation this week is the new single from rising rapper, Jordy, Medellin is his first release of the year and it boasts an infectious flow, a grooving beat, and slick production. Toronto-based artist R. Flex has just released their new EP, Flex With Benefits. The six-track EP was written with the goal of creating music to make people feel good and that's what it does. Flex's vocals are energetic and it traveres elements of R&B, electronica, and pop. Check out EP closing track, Inhale. The multi-platinum singer-songwriter Calum Scott is gearing up to release his anticipated sophomore record, Bridges, on June 17th. He's just dropped the gorgeous ballad, Heaven. It's a tender tune with soaring vocals, soulful piano, and strings. Ludic are an alt-pop trio from Vancouver that you really need to get to know. The group seamlessly blend together soul, funk, jazz and pop in a masterful way. Their new track Brain Food is a grooving delight and it's taken from their forthcoming debut EP Grown?
Elsewhere in the playlist, Canadian four-piece Metric have dropped the new single, All Comes Crashing Down. It's the first taste of new music since their acclaimed 2018 LP Art Of Doubt. It's a perfect slice of alt-rock with lush vocals, electronic textures, vibrant guitar, and a pounding drum beat. The Brooklyn-based trio The Happy Fits have crafted another indie-pop bop with new single Dance Alone. The track itself features catchy guitar hooks, thoughtful lyricism and the song was inspired by how isolating in the pandemic has turned us all shy. Manchester's Mica Millar has released the soulful single Heaven Knows. Check it out if you're a fan of strong vocals and the blues. Brighton based folk-pop duo Memorial released their self-titled record today. Old Oaks is the latest single from the record and it's a breathtaking tune. Finally, Charlie Collins has dropped her new album, Undone. Make sure you check out the track, Are You Even Listening. It's a glorious alt-pop tune that verges into country.
Listen to all this and more in our playlist below.