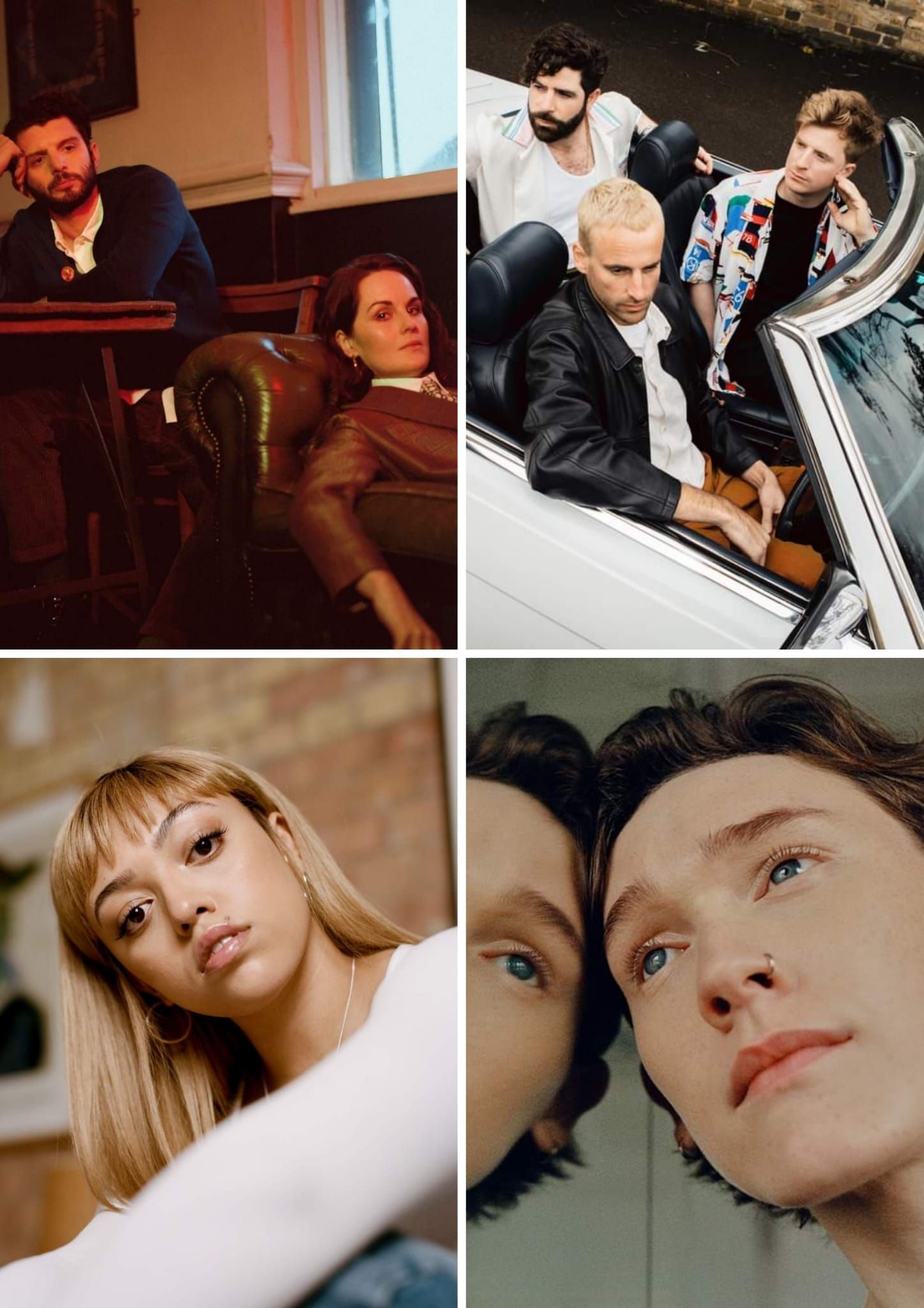 1883 On Rotation: Michael & Michelle, Foals, Mahalia
The latest in new music from Michael & Michelle, Foals, Mahalia, SOAK and more on this week's 1883 playlist.
On rotation this week is the new album from Michael & Michelle. You may know Michael Fox and Michelle Dockery from their roles in the hit show Downton Abbey but the pair have always had a soft spot for music. The record is called The Watching Silence and it's a glorious debut effort. Check out the opener Calming Storm. One of the UK's best bands, Foals, have continued to spread the feel-good vibes with their latest single, 2001. It's a euphoric, dance-worthy and funk-laden tune. The trio will be releasing their hotly anticipated new record Life Is Yours on June 17th. DIY artist and producer Tommy has dropped the new single From the Snake. It's a hazy goth-pop track which is taken from the artist's forthcoming debut record. He's already had a ton of support from tastemakers including Radio 1's Jack Saunders, so keep an eye on him! 
Elsewhere in the playlist, the inimitable artist Mahalia has given us the final piece from her new EP, Letter To Ur Ex with the closing track Letter to ur n(ex)t. It's an impressive piano-led track with smooth vocals and beautiful harmonies. Speaking about the project, the Leicester-born artist said the EP is incredibly special and it is a real reflection of who she is as a woman and artist. Indie-pop artist Will Joseph Cook has shared his infectious new single BOP. It's a catchy self-descriptive tune taken from his forthcoming album Every Single Thing. The upbeat track is sure to be a summer hit. Finally, Irish singer-songwriter SOAK has released their last single ahead of the new album If I never know you like this again in the form of the haunting new track Swear Jar. It's a vulnerable and personal track about feeling like someone else's plan B and watching themselves from the sidelines.
Listen to all this and more in the playlist below: