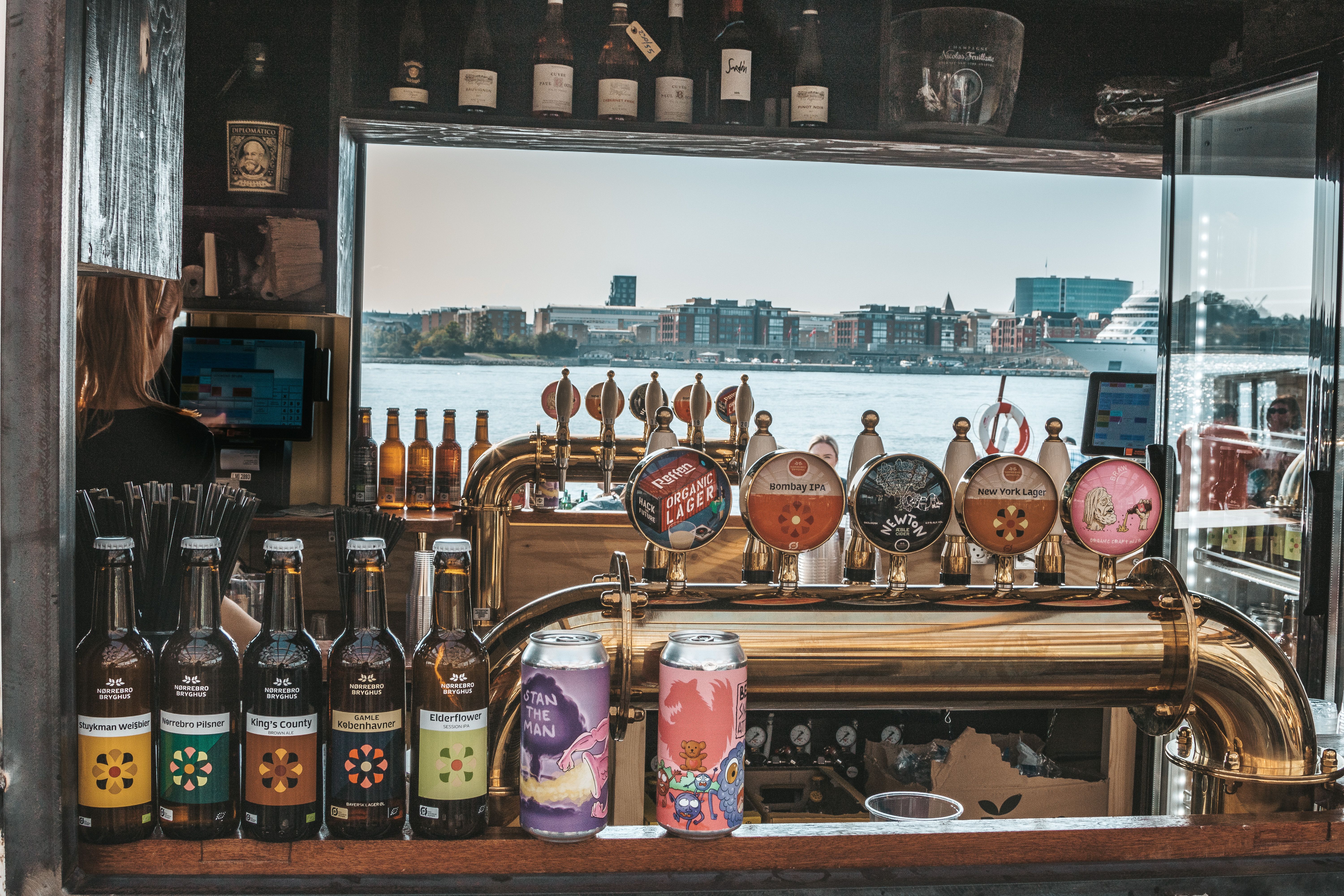 24 hrs in Copenhagen with a tight budget and a wide waistband
Success you've reached København! A city that will most likely meet all your expectations; bicycles, café culture, toyshop buildings, endless riversides and of course plenty of laconic Scandinavians looking effortlessly chic and impossibly healthy.
A Norwegian piano player once told me that if Scandinavia were like the human body, then Denmark would have to be the vagina because it's warm, open and relaxed if you have permission to enter. Crude analogies aside, he also stated that Danish people are among the friendliest and most tolerant – not that a Dane would ever admit to such a thing – they're far too self-assured and laid-back for showing off.
Here's 1883's guide to 24 hours in Europe's oldest (and hippest) kingdom.
Morning:
Shake off those AM cobwebs by starting your day right with carbs and a coffee. HART Bageri in Frederiksberg is twice Michelin-starred Noma's latest opening serving delicious sourdough, pastries and cakes at affordable prices. Take breakfast to go and walk along to Nyhavn – the quintessential Copenhagen experience with its wide canal, lined on both sides with riverboats and barges and stretching out between two rows of primary hued toy-like buildings. So far so Scandi. Find a spot on the water's edge to dangle your legs off the quay as you soak in scenes of relaxed looking houseboat owners and café patrons settling into the day. Don't forget to take pictures. For better capturing use these travel photography tips. Follow breakfast with a stroll around the nearby district of Nørrebro; home to streets upon streets of boutiques, artisan crafts and streetwear shops.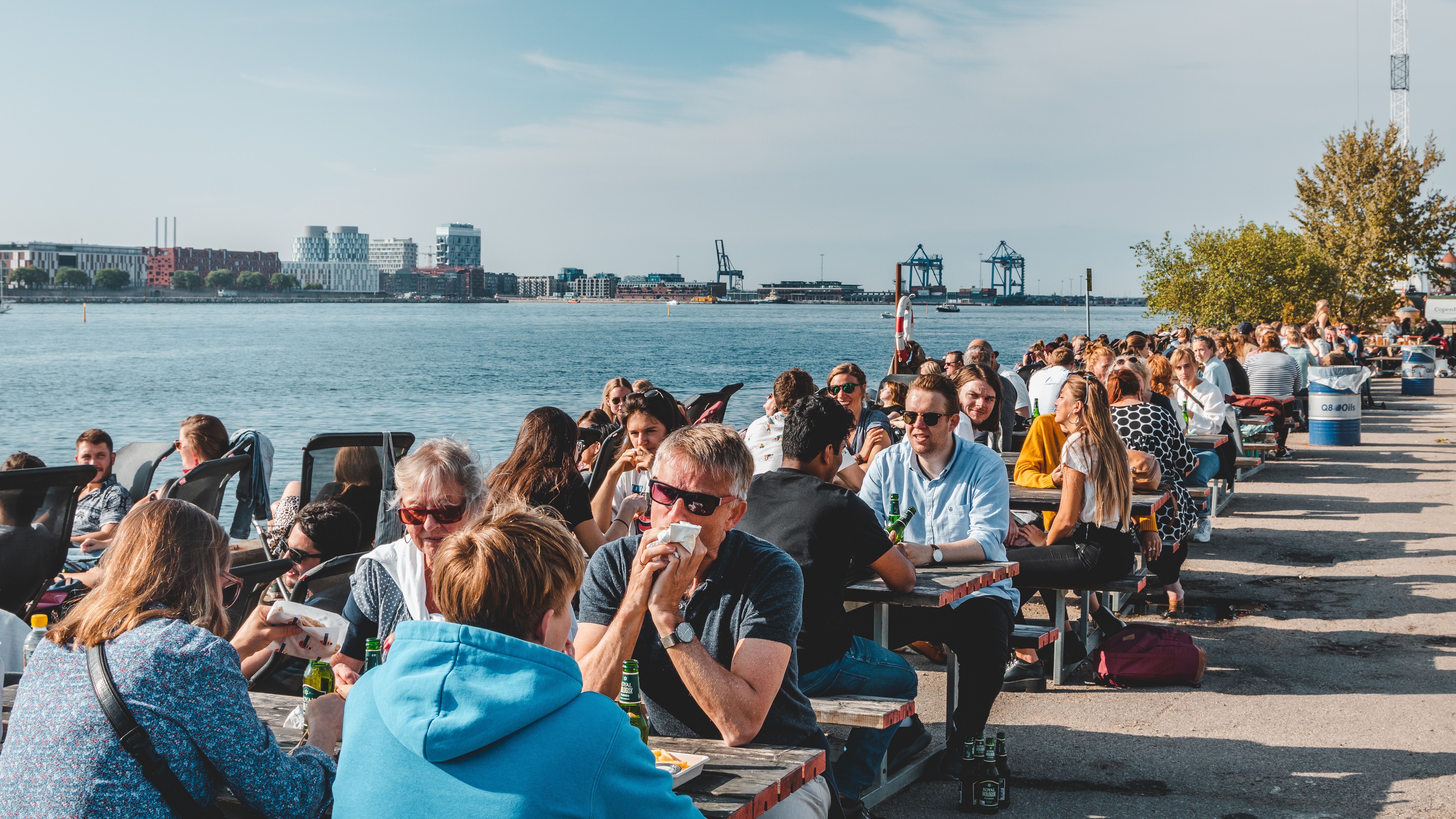 Afternoon:
Getting around is easiest by bike and everyone is doing it. Circle back to Nyhavn via Værnedamsvej making a pit stop to sit outside at one of the many scattered cafés in the area frequented by hip city dwellers amongst the florists and vintage shops. Granola is a nostalgically French bistro/coffeehouse serving brunch and beers (you know you want to). More shopping? HGBB STUDIO round the corner is a Korean/Danish concept streetwear brand serving up fresh to death Seoul realness.
Dusk:
Sunsets are a languidly long affair in a Danish high summer so make the most of it. It would be a darn shame to experience Copenhagen without getting on a boat at least once and taking full advantage of its many canals and river paths. Seize the chance to travel in style by jumping on the hop-on-hop-off riverboat route from Nyhavn over to Reffen; a street food market that opened last year but has already become a firm fixture in Copenhagen's exciting gastronomy scene. Explore the numerous food stalls that champion over 18 nationalities – most ingredients are produced organically by the market itself too. Shipping containers repurposed into makeshift bars mean you can indulge with a cold drink before sitting and taking in the panoramic views from the vast expanse of the surrounding water. Watch the lilac sky dim to indigo as you revel in the scene; skateboarders, food enthusiasts and craft artisans merging together in a community of creativity. A feast for the eyes and senses.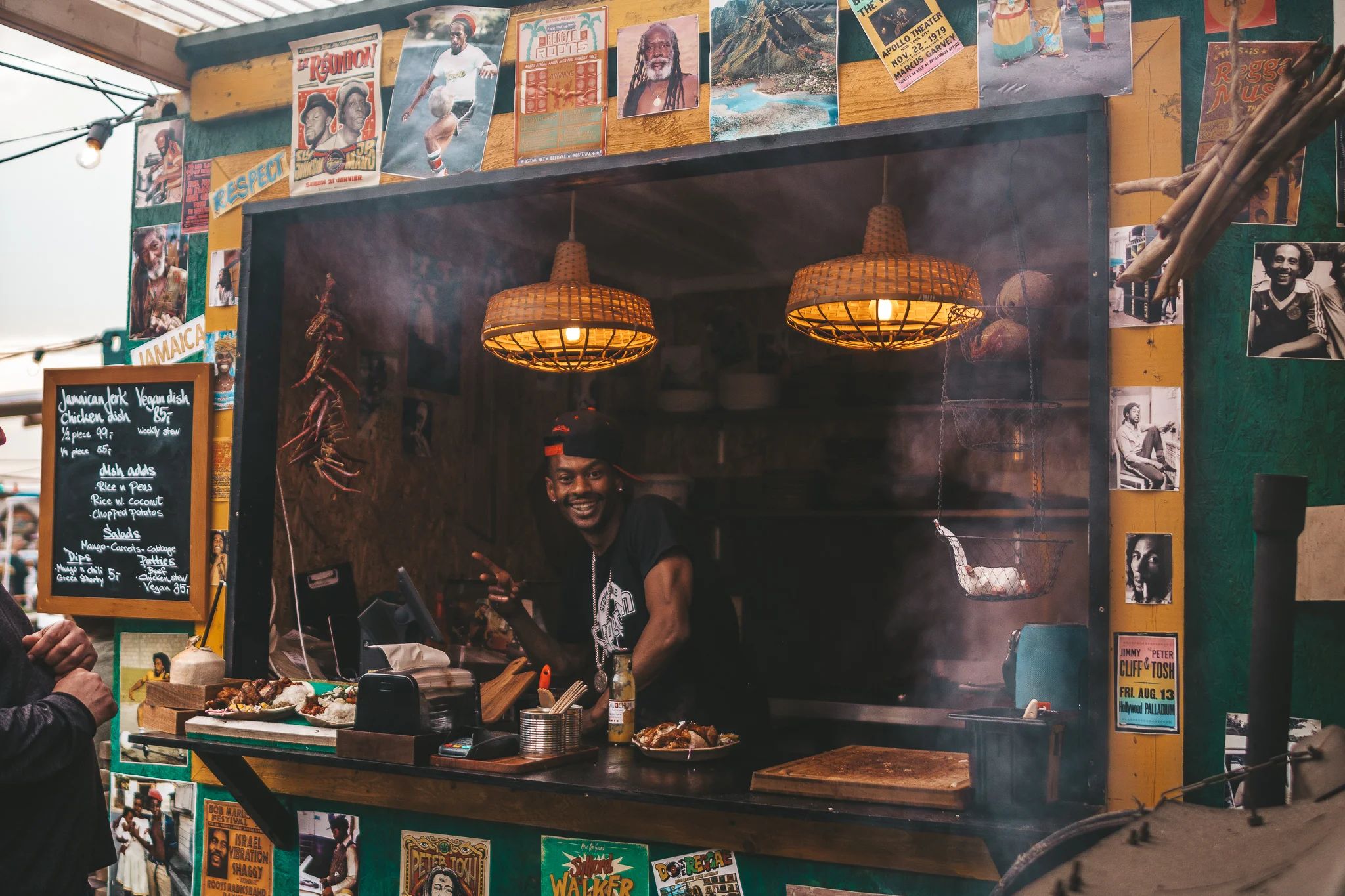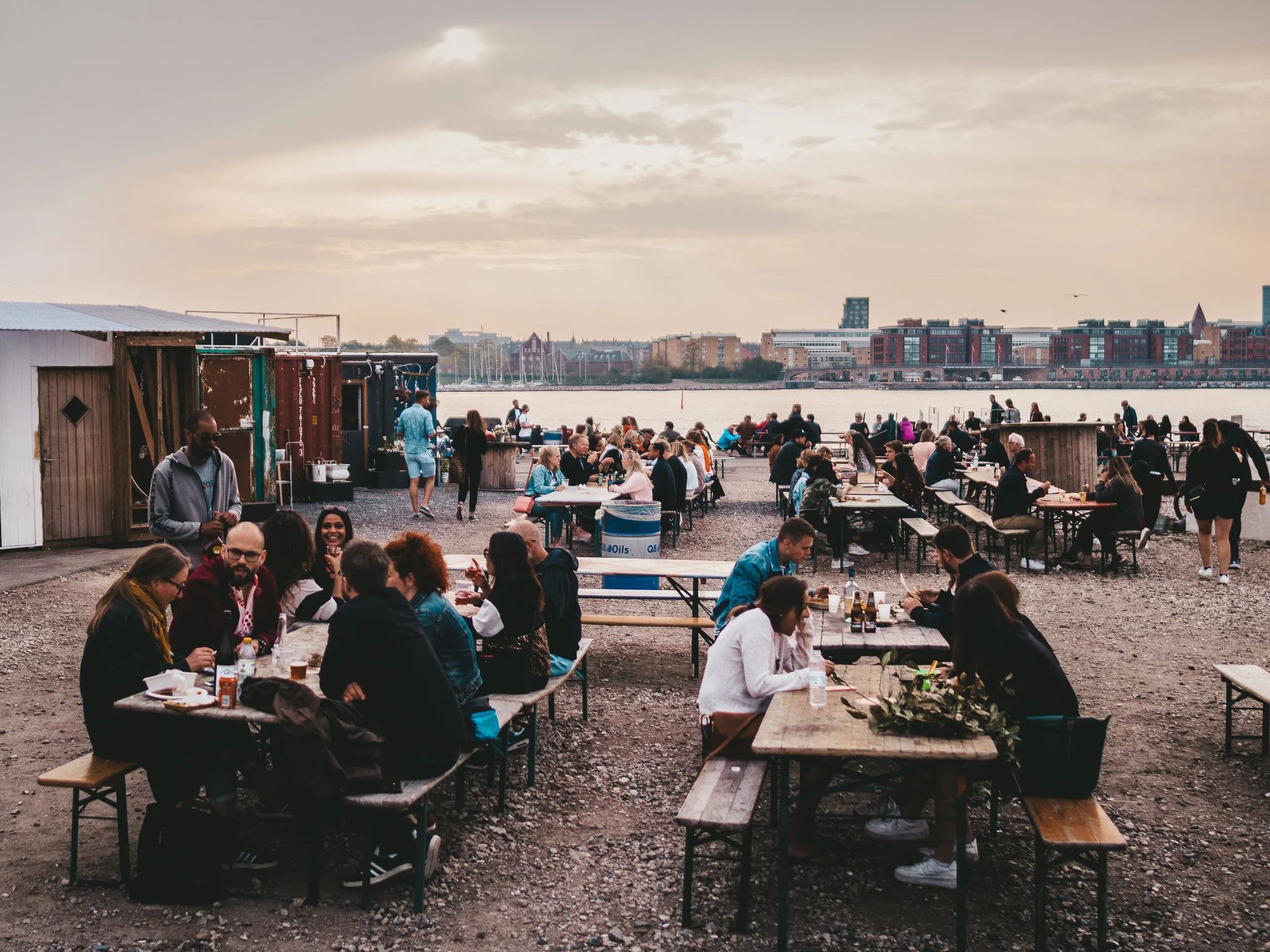 After dark:
Still hungry or not ready to turn in just yet? Head straight to the meatpacking district; a working industrial complex which offers a wide selection of alfresco dining and drinks. Toast to the evening in true Danish style by finding your nearest bodega – deliciously divey drinking dens with a lot of character and even more characters inside. Picture low ceilings, jukeboxes and a tobacco cloud rising amongst the odd mix of clientele – from students and hipsters to the original older crowd – drinks are cheap and smoking is permitted which feels as if you've taken a step back into a murkier bygone era. If you make it till sunrise then be even more Danish by finding the nearest river to jump into and wash away the sins and smoke from the night before. 
Sleep:
You must be exhausted! Sleep in affordable style at Moxy Copenhagen Sydhavnen, a hip hotel located conveniently near to the airport. A stylish and affordable alternative to an Airbnb or hostel (we like a bit of luxury darling), which boasts comfortable rooms, a co-working space and hosts regular nail art and screen-printing pop-ups in its plush and funky foyer.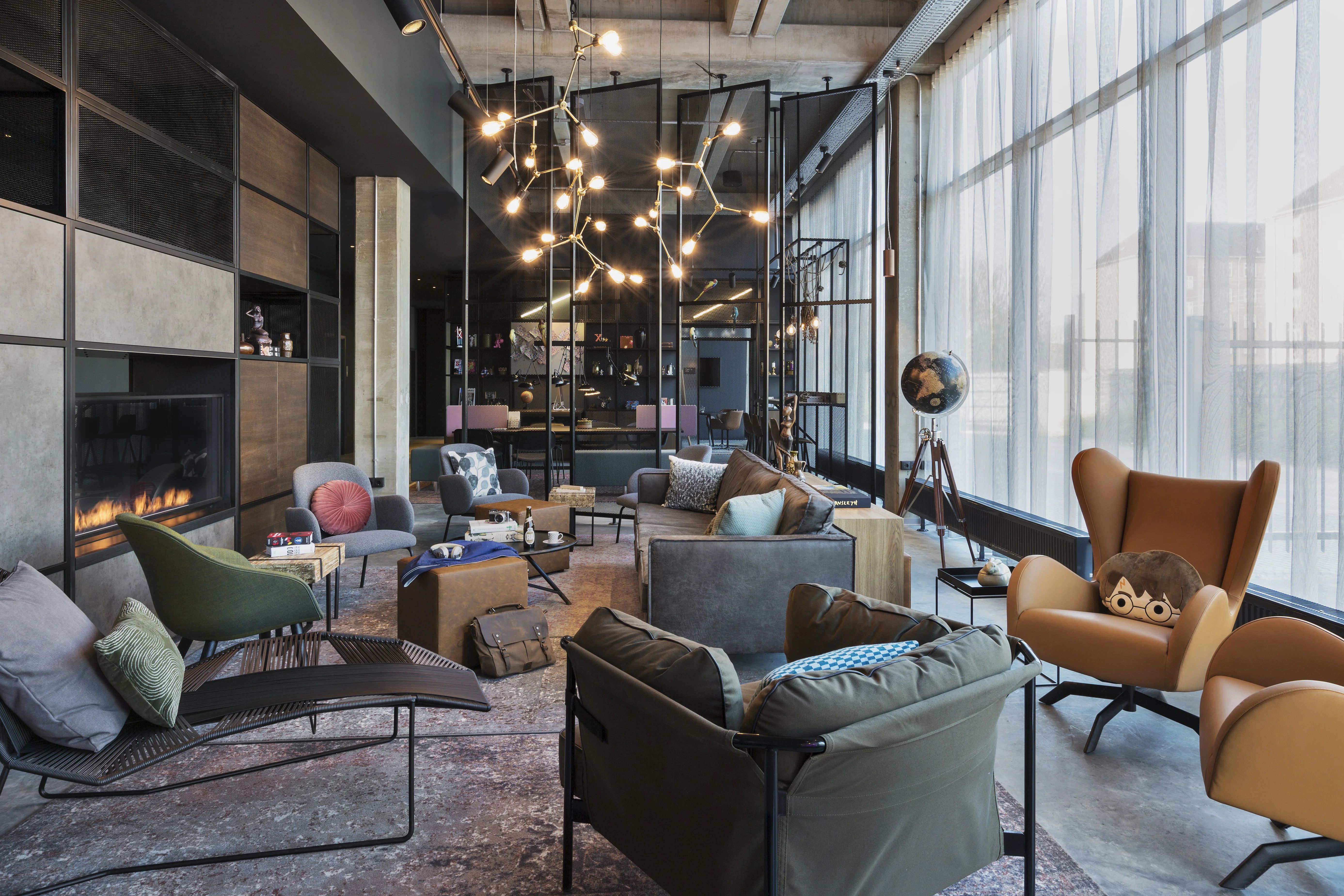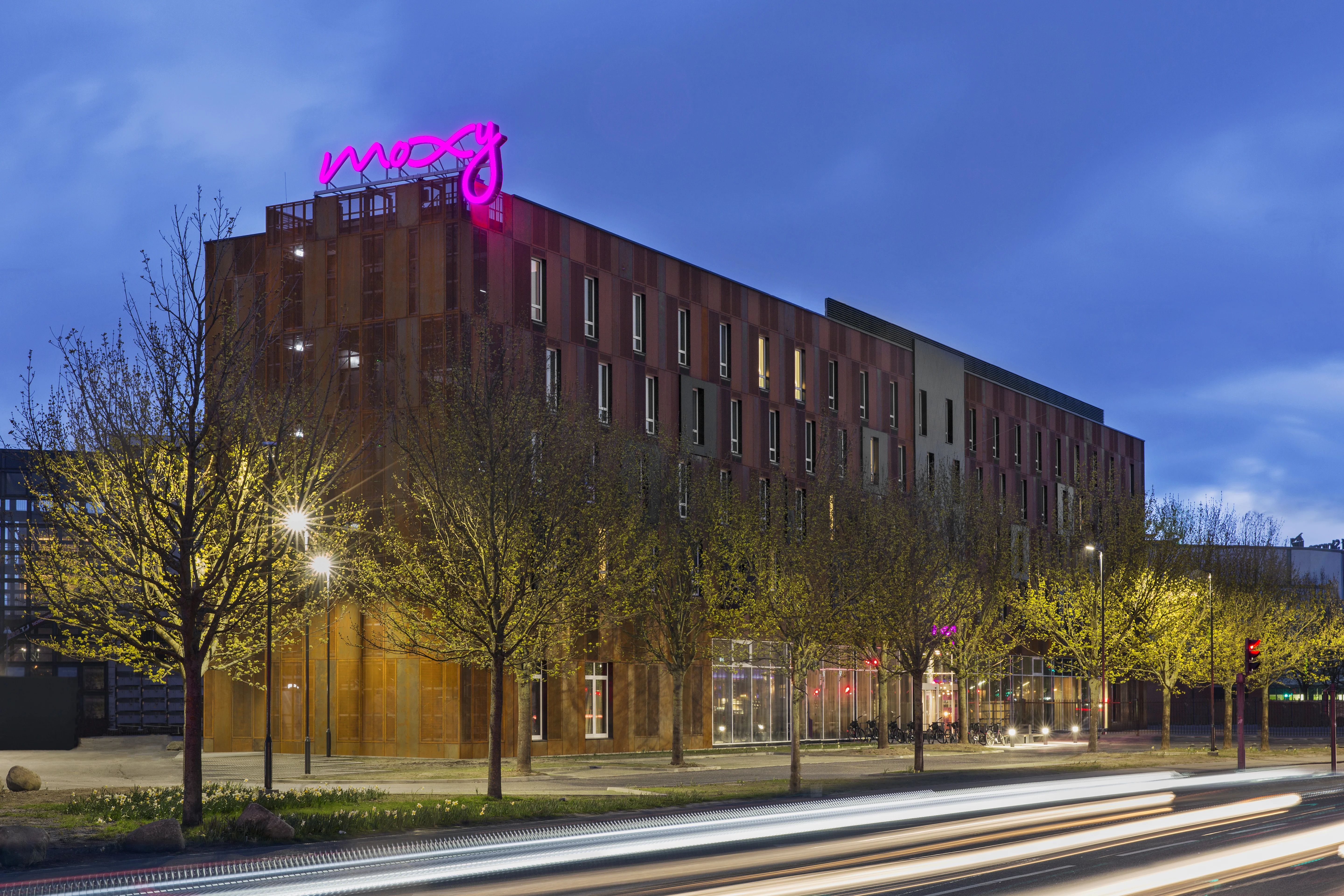 Sov godt!
Written by Katie Bell