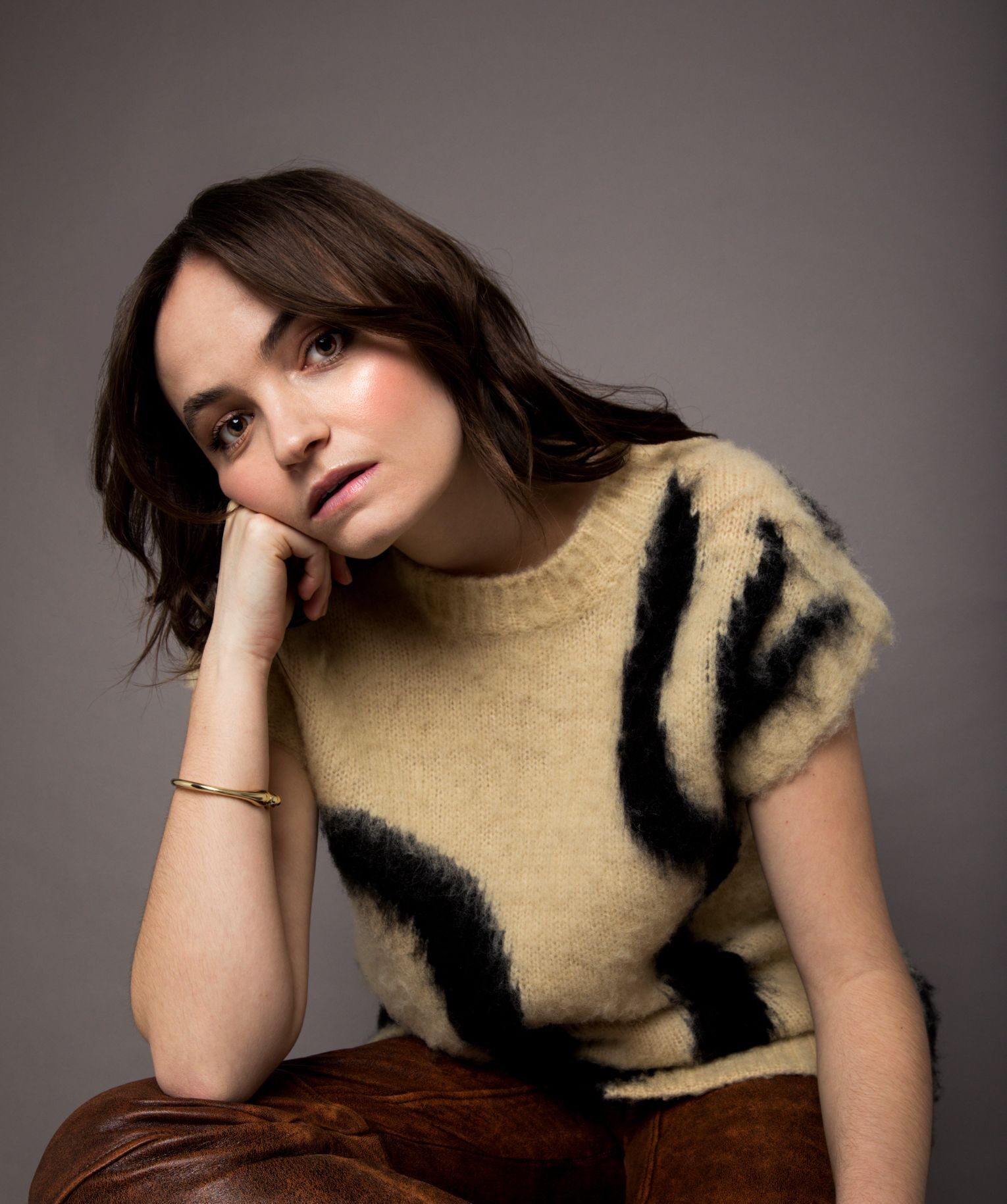 Abigail Lawrie
Abigail Lawrie is having a starring moment. Fresh off her Scottish BAFTA win for her role in the acclaimed series Tin Star, Lawrie is crafting a career that sees complicated women taking up space. Since relocating to London at 14 and shooting her first project during a school break at 16, Lawrie has crafted a filmography that includes performances in The Casual Vacancy, Strike, and the upcoming new season of Good Omens.
In her new Paramount series No Escape, Lawrie plays the introverted and enigmatic Lana on a gruelling shoot in the Philippines. Based on the novel The Blue by Lucy Clarke, the series follows best friends Lana and Kitty, portrayed by Rhianne Barreto, as they find safety on a boat.
Now back in the UK, 1883 Magazine catches up with Lawrie to talk about what drew her to No Escape, the shape she sees for her career, and learning to let go of plans.
What drew me to No Escape as a viewer was the exploration of female friendship. 
I'm so glad you said that. I think that was the main thing for me. I just loved Lana and Kitty together and I had a feeling that their friendship would go on a massive journey throughout the whole series. I think that's what the story of the series is about. For me. It's essentially like a love story between these two people that really need each other.
It's also compelling to see how each individual woman sees themselves within the friendship.
There's a scene where certain things come up about their past and how they both remember things very differently. Even though they've grown up together, and they've had seemingly the same experience, they've got very different ideas of who they are and where they've come from. 
How much work do you do in terms of building out that internal world of the character separate from what's provided in the script?
With No Escape, it was quite a quick turnaround. We were given the first three scripts, I think initially. We spent loads of time together and we had a lot of time to build that bond. We did a lot of work in terms of the boat and learning about sailing, and we did a lot of like group activities to figure out a group dynamic. We shot for over 100 days. It took stamina, it was very physically demanding. So a lot of it came from that, in terms of figuring out Lana.
She's quite hard to read initially because she doesn't give a lot away, so I didn't have a lot to go on initially, but I liked that. She makes a lot of choices that I didn't really understand and that I wouldn't have made so we're very different as people.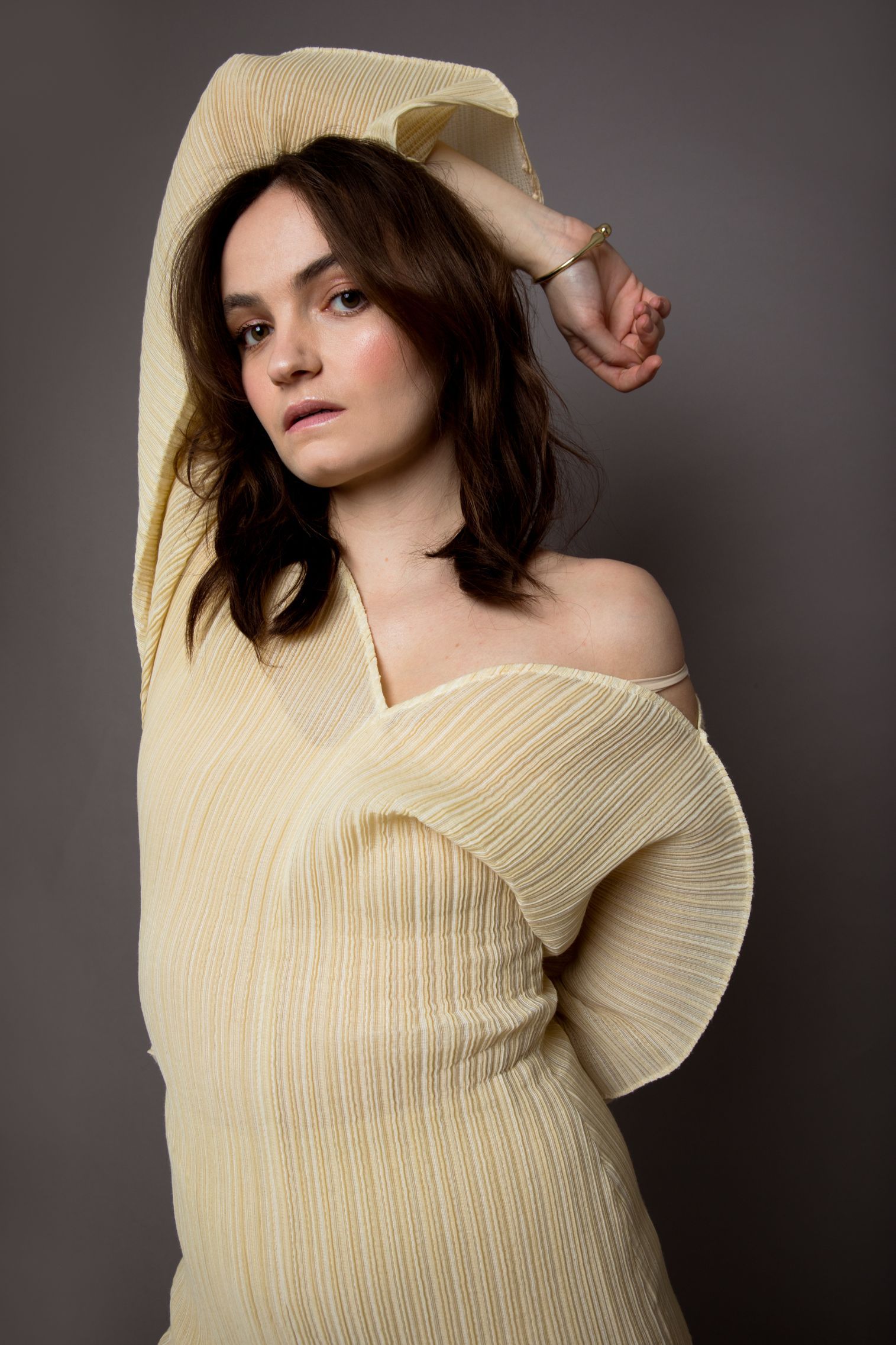 outfit Nanushka bangle Dinosaur Designs
Do you feel the need to justify why a character would make decisions in order to sort of get into the role?
Yeah. You have to in order to play it. We were playing these characters for so long, they're in your body by the end of it. So even though my Abigail brain would be like, 'are you doing something not wise?' you understand why the character makes those decisions. And it's fun to play someone who's completely different to you. That's the joy of acting.
Filming a TV show is obviously different from doing stage work which you've done. Do you have a desire to return to the stage?
I would love to do more stage. I did a play a few years ago at a theatre in London and it was the most rewarding experience. Especially because I didn't go to drama school, so I didn't have formal training, I felt like I grew so much as an actor through that process. When you do the same show every night for a set number of weeks… I remember doing that play and being like, 'Oh, I didn't know I could do that. I didn't know I have that sort of skill in me'. Because it is a completely different set of skills. As a [stage] actor and you get to be big and loud and sort of wild, and I think that would be really fun to do.
Did you ever feel a certain tension in not having gone to drama school, and working with people who did? 
I wouldn't say I've experienced tension, and I've had a lot of privilege and people who have helped me get to where I am now. And I'm aware that not a lot of people have had the opportunities I've had. In terms of not going to drama school, I did feel it at times, earlier on in my career. 
I also think drama school would have given you a network of people who you can connect with and who are going through the same things in terms of working in the industry. I found that along the way through doing different projects, so I've created my own little community, which has been really great. I feel it less now.
Do you watch other performances and think about how you would do it differently?
There are definitely things that I watch – usually, it's stuff that I really like – and I'm kind of jealous that I'm not in. And I think 'If I were cast in that, how would I do it?' I think that's just natural. There's a part of your brain that is always analysing and trying to learn. I find I watch as much as I can because it's also how you learn.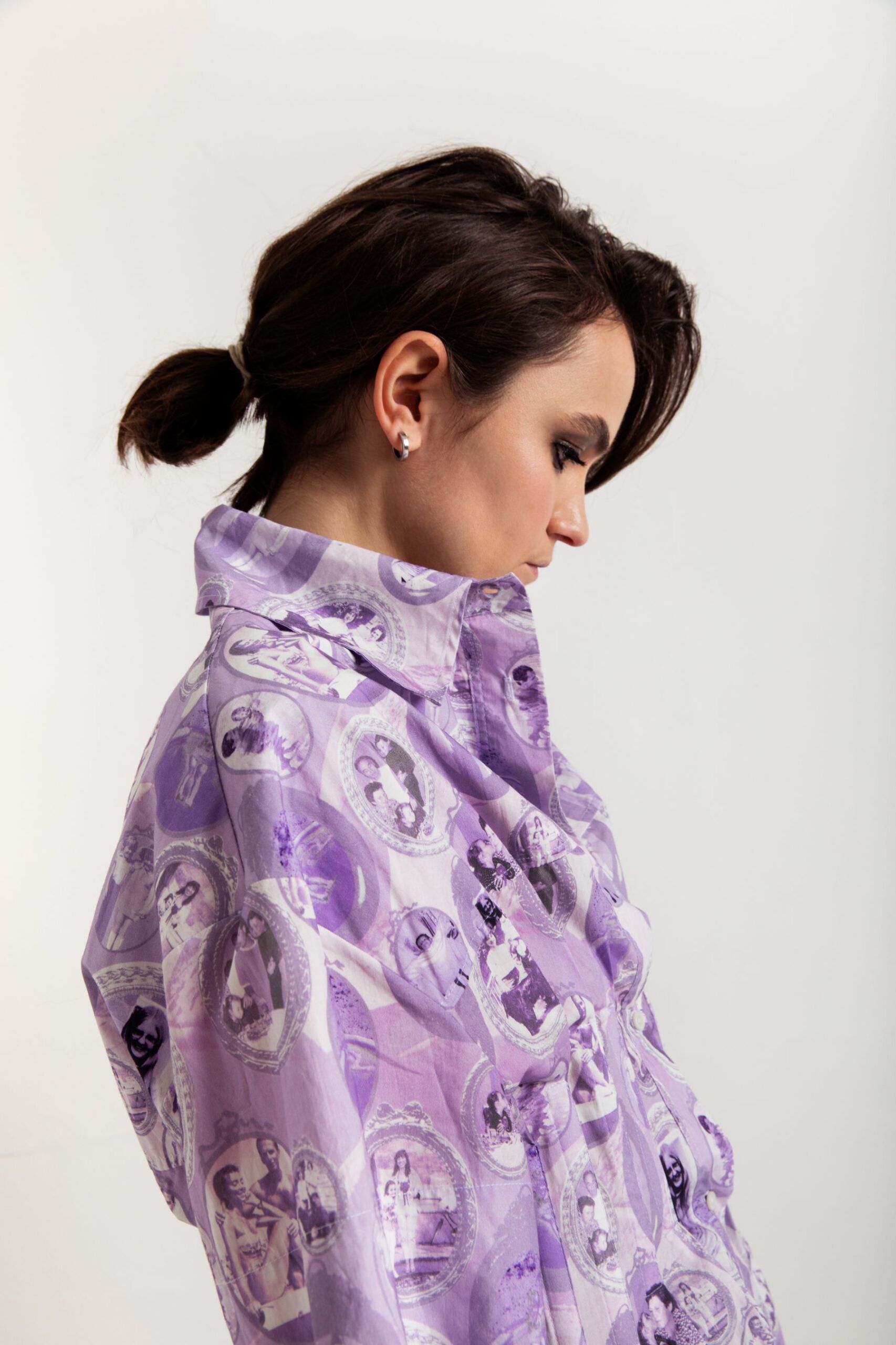 top Pinko
After winning a Scottish BAFTA did you feel any added pressure of like, 'And now where do I go? What do I do? How do I live up to it?'
You know what, I didn't feel pressure! I think it was just so special to win an award. There were three seasons of Tinn Star, but we shot it all over about five years. I grew up on that show. And it was just a lovely way to finish it. And to be recognised in Scotland, where I'm from, was just amazing.
Was there any sense of being star-struck, when you're surrounded by people of such talent even though you're one of them?
Yeah, for sure. I especially felt so starstruck when I met Lawrence Chaney, who won RuPaul drag race. She was there and I got a photo with her. I couldn't even speak. But yeah, I think I get more starstruck with people that aren't actors!
In a way with actors — this is such a gross metaphor, but, you know how the sausage is made, right? Whereas with someone in a different profession, you're like, I don't even know how you do this. 
Exactly that.
How do you adjust from having been in a quite insular, close proximity shoot, to being back in the real world and having to let go of those relationships?
The shoot was so long, and we were kind of all living on top of each other. I think by the end, I just really wanted to go home. I wanted to see my friends and my family. So I didn't find it initially too hard to let go. 
Do you read reviews of your work? 
Everyone says 'just don't', but of course I read it. I try to less now, but when I was first starting yeah, I used to read everything. It's just not good for you at all. Even the good stuff! Also, the final product is so out of your control. The only thing that you can control is the experience of doing it and the work you put into filming and creating it. It changes so much in the edit, in the marketing and in the final product — it can be completely different from what you thought you were making. I think you have to try and avoid it and not take any of it really personally. But it's easier said than done.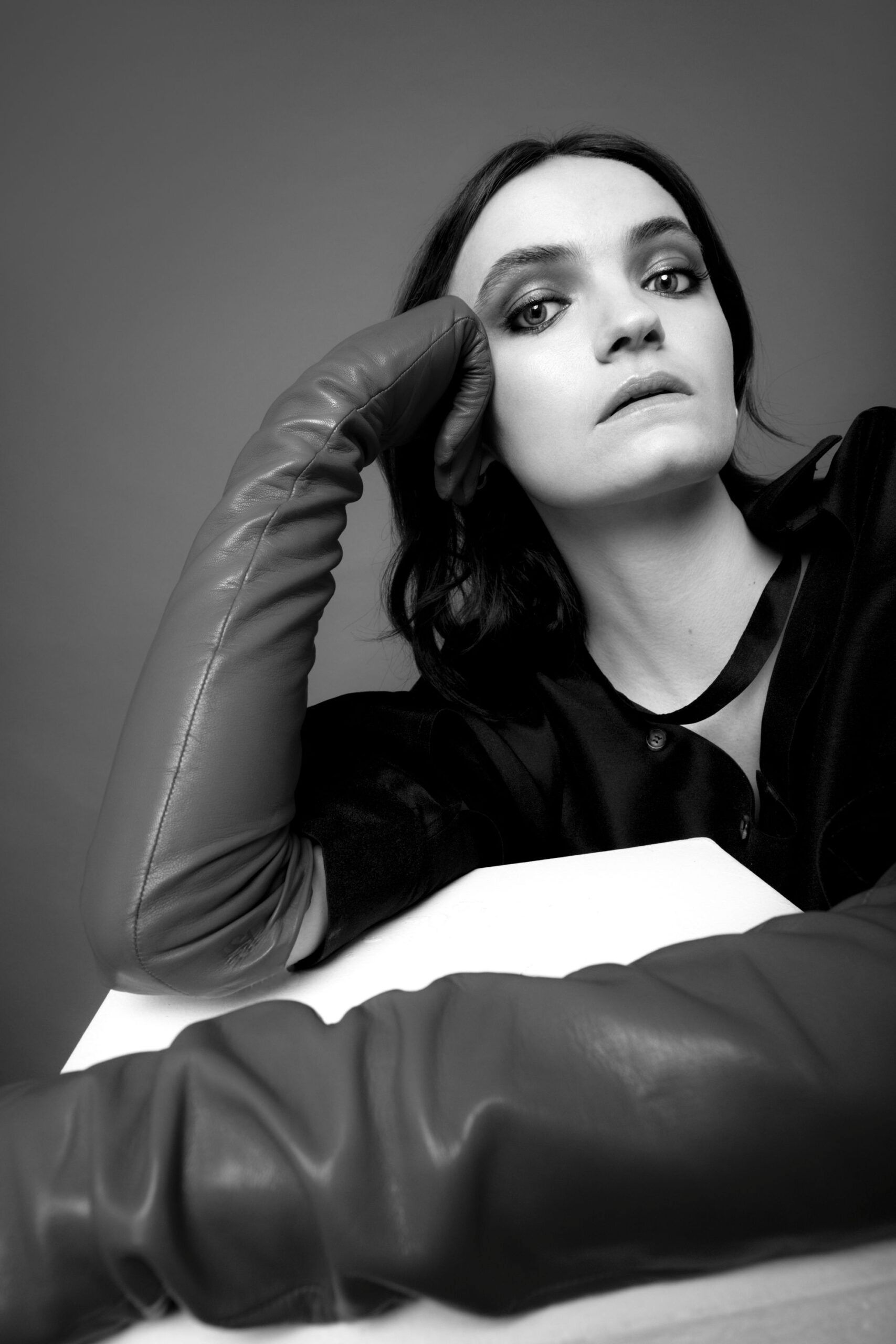 top Awake Mode gloves Handsome Stockholm
I know some actors don't watch the finished product at all — do you watch back your work once it's finished?
I try to watch everything at least once just because there are so many other people that are involved in making it. I watch it for everyone, and I want to see the bits that I'm in. The first time I watched the pilot for No Escape, I was just cringing the whole time, because you only see yourself. You only see your big face. You just analyse everything. It's a very weird, weird thing. But then I watched it again, and you relax and you begin to see other things. 
As someone in the sort of beginning phase of your career, do you project into your future and imagine where you could be in 10, 15 years?
Sometimes I do, secretly. But I think it's so hard to predict what's going to happen and where you'll be. Things are so out of your control, and you have to let go of plans, which can be really tricky. There are projects that you would love to do and people that you would love to work with, and you have goals but you also kind of have to let go. 
Do you have specific directors or other actors that you'd like to work with?
I really love Billie Piper. I really love what she's doing with I Hate Suzy and I Hate Suzy Too. I thought it was just brilliant. Also, Lucy Prebble, they work together, and I love the writing that they do. I love Greta Gerwig, and I've been watching a lot of Succession as well, so anyone working on that!
Could you see yourself moving behind the camera?
I would like to. I write sometimes because I feel like it's another creative outlet, but I'm being very tentative because I don't know if I'd be any good at it. Hopefully one day. I'd also quite like to maybe produce, and help stuff get made in the future.
It's a different way of getting interesting stories made. 
Yeah, you read scripts sometimes and think they're really brilliant and then they kind of like disappear and don't get the opportunity to be made. So maybe that's something I'd like to do.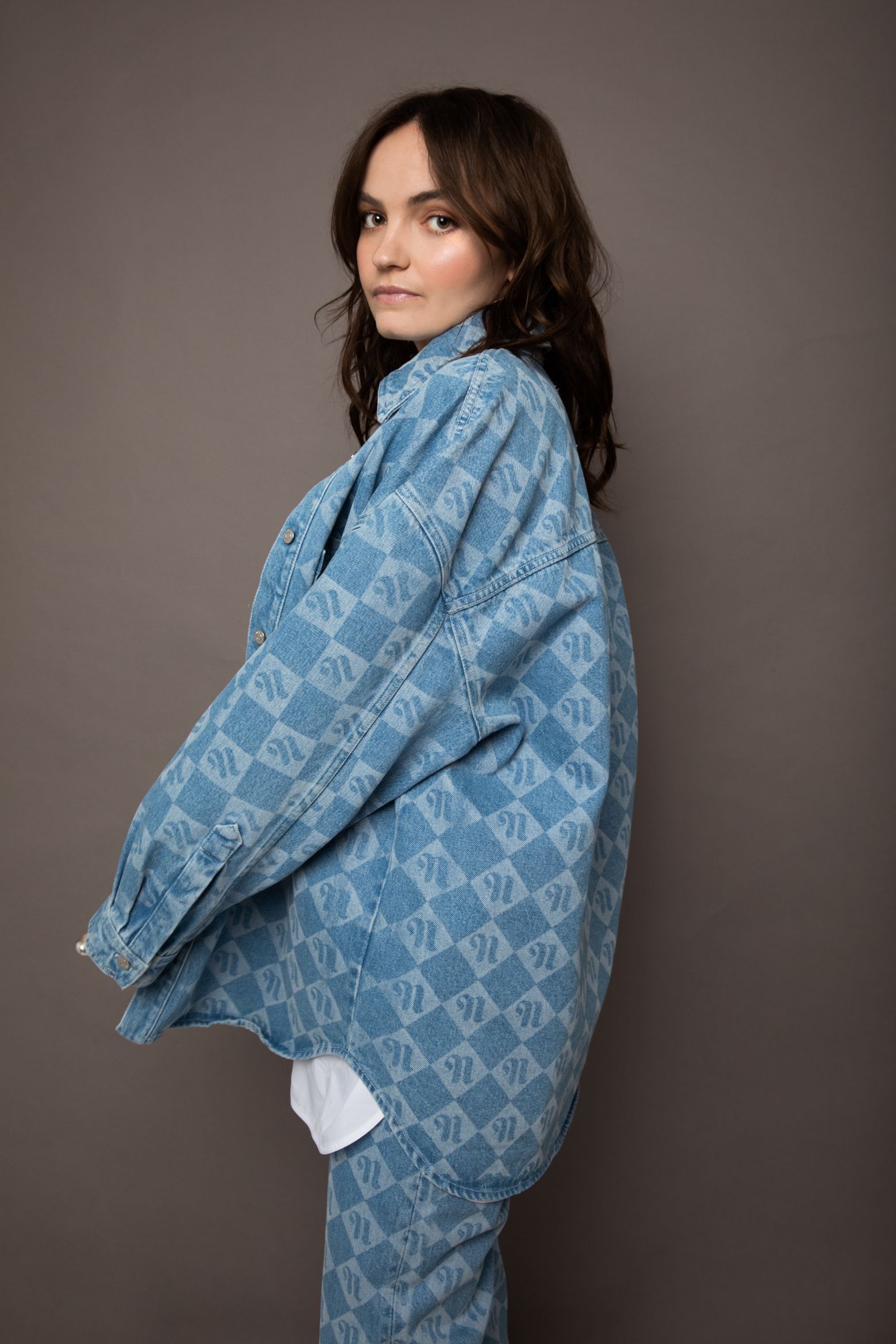 outfit Nanushka shirt Stella McCartney
What's a challenge in a role you'd like to take on? 
That's such a good question. So, I was saying I'd love to do something big and wild and loud and funny. I'd also quite like to do something where I don't speak at all. I think as an actor when you read a script sometimes the less dialogue the better. I really liked Lana in the first episode. I loved that she didn't really speak.
With No Escape, how did the physical challenges of that role either keep you in character or make it harder?
It definitely helped. It's all real swimming and running. The exhaustion that you see throughout that show is all real. We shot all on location on the boat, and when like the wind is blowing in your face and all those elements help to ground all the scenes. I love stuff like that.
Do you prefer that in general to the concept of doing something on a green screen in a studio where it's a little more controlled?
Yes. I mean, that's a completely different skill. That kind of acting is hard and challenging as well. But I think, yeah, filming on location and being out in the elements.., you don't have to act as much which is always good!
How do you switch back into being Abigail and then switch back into being the character? Or do you try to retain a sense of being in character throughout?
I definitely switched. I think I would be so unhappy if I didn't. I think the beauty of being on a set is the people that you meet, and being able to chat with everyone. I have to switch in and out. I think it would just be intense and way less fun.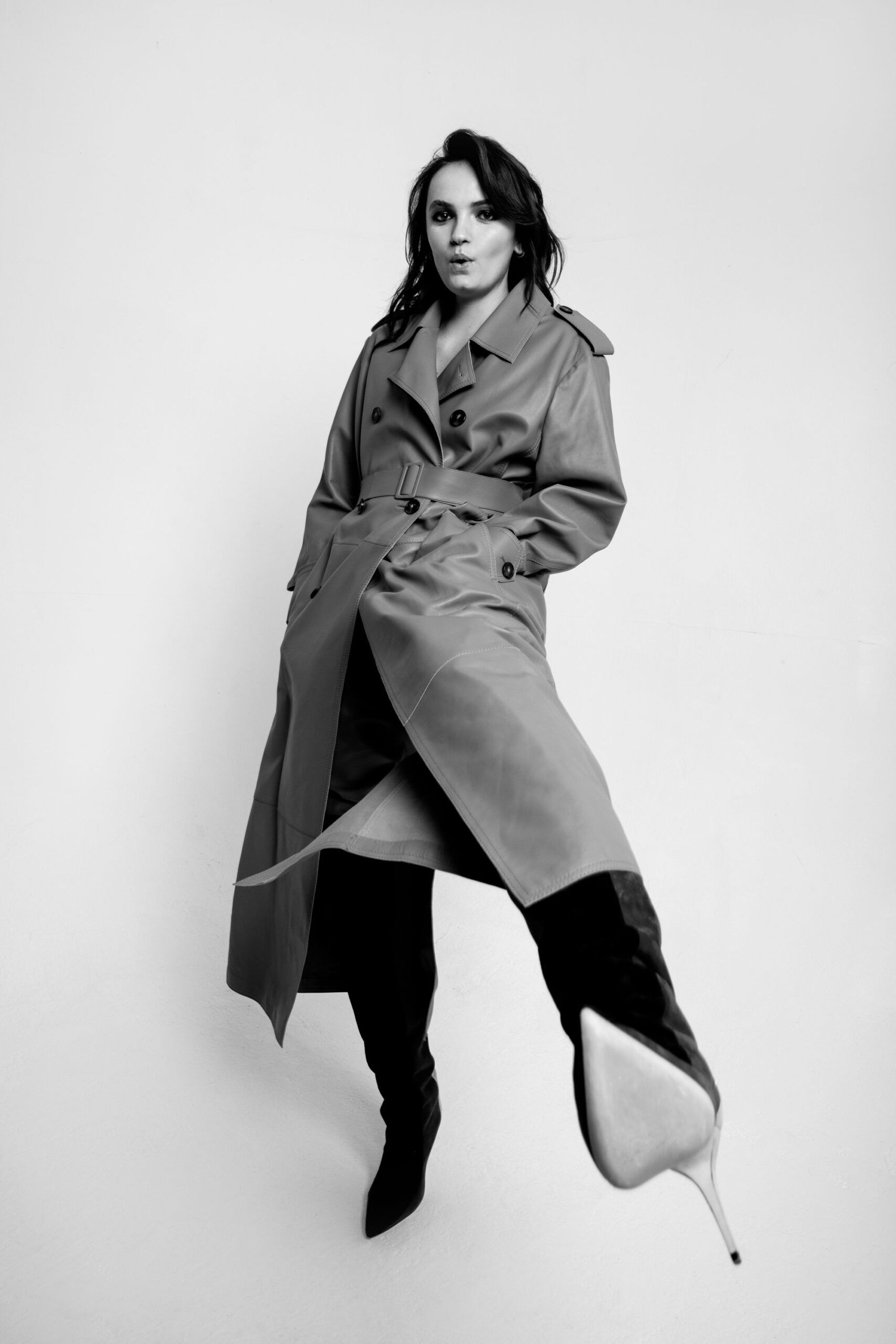 coat Tods boots Manolo Blahnik
No Escape is out now.
Interview Gabriella Geisinger
Photography Jemima Marriott
Lighting Eric Anderson
Styling Abigail White
Hair Chad Maxwell at Stella Creative Artists using Oribe
Makeup Andriani Vasiliou at Stella Creative Artists
Header image:
top Nanushka trousers Milo Maria bangle Dinosaur Designs