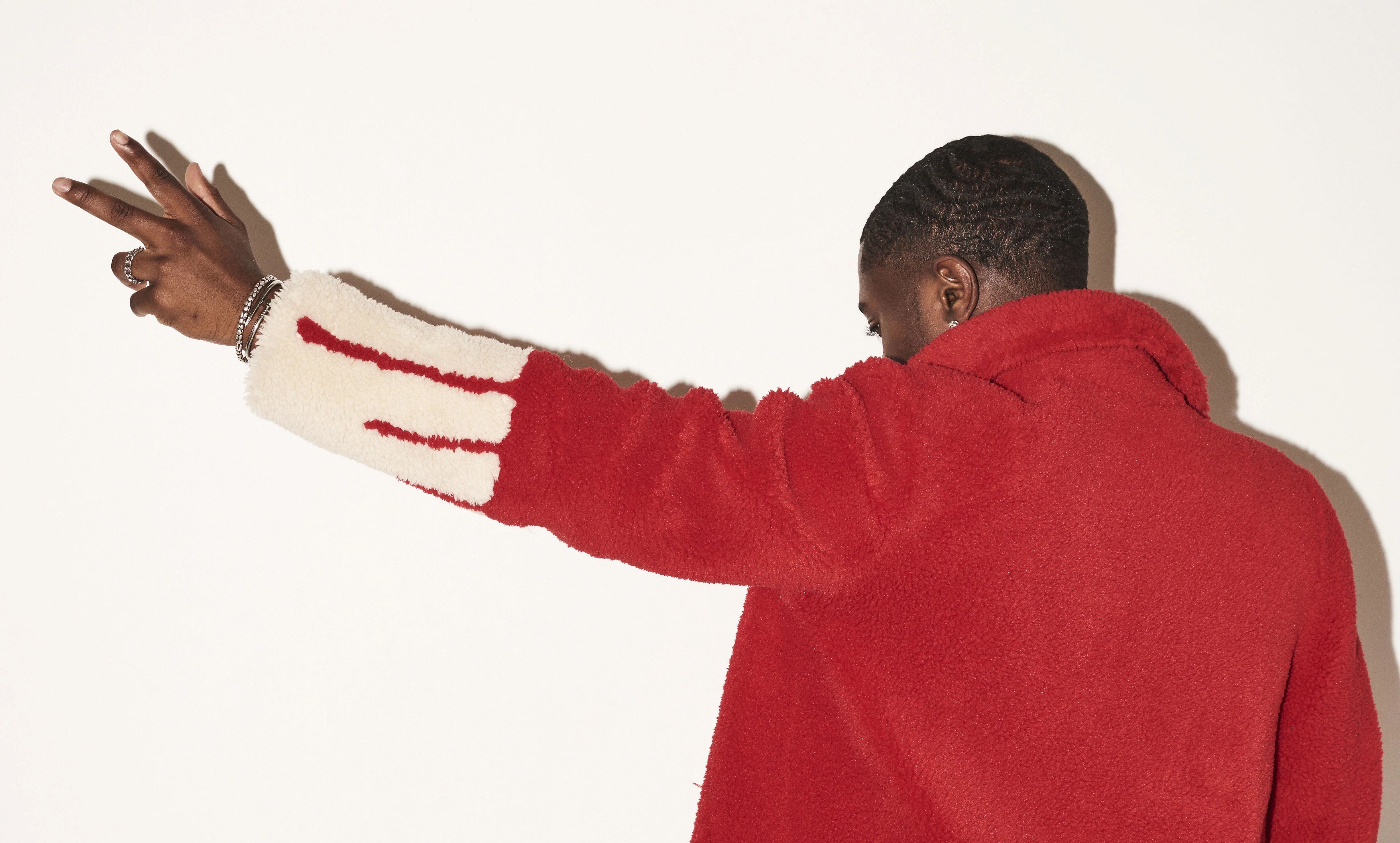 Akili McDowell
Wednesday nights are getting a whole lot more sacred. No, I'm not referring to the macabre laden anthology in that makes American Horror Story or even the myriad of Chicago spin-off TV shows nobody ever seems to ask for…
A new title has ever so quietly emerged from the mind of Moonlight's Tarell Alvin McCraney, one that purrs with both poignancy and tenderness, as a young, impoverished black teen tries to get into the high school of his dreams whilst being haunted by the death of a close mentor. This is David Makes Man.
Characterized as 'poetry on TV' from none other than Oprah Winfrey herself, David Makes Man hums with thespian mastery in just about every scene, whether it features Ade Chike Torbert [in the role of Raynan], Daniel Augustin [as Eman], or of course, the star's eponymous character, newcomer Akili McDowell. Finding himself caught within the dreamy 'acting' gauze in that perpetually overtakes the vision of so many children, at the age of nine, McDowell allowed for such an appetite to metamorphosize into an actual craft, appearing first within both local and national television commercials, before finding his way onto the set of The Astronaut Wives Club back in 2015
Now sixteen and descending into his second to last year of high school, it seems as though McDowell knows exactly what he's doing. Whether it be within a pink apartment complex sat amongst the humid outskirts of Orlando, or even the turf of a high school football field, McDowell is inevitably and always going to make you say, 'wow.'
Upon the eve before his biggest role to date premiered, I had a chance to sit down with the courteous Houston native, touching amongst topics from Kleenexes to self-tapes, to the one thing McDowell really wants you to know about him.
Tell me about this role. Are audiences going to need a Kleenex?
[Laughs] Yes ma'am, of course, you will cry watching this show. But there's also a lot of other beautiful moments too that will have you laughing, you know. You'll do both. You'll really enjoy this show.
I mean, from the trailer alone, it looks really, really heavy. How did you go about preparing for such a poignant title?
When you're doing something like this you just really have to prepare your mind mentally, you know? Of course, you're going in knowing that it's going to be heavy, but also just having good communication and being able to talk to your writers. Everybody on that project just helped me so much in really letting me just be myself and made it comfortable for me where I can be loose and have a great performance around them.
Walk me through the audition process. Was it a self-tape or did you go in-person and audition?
Actually, I sent in a self-tape from Houston and I already knew it was gonna be something special; I could tell as soon as I read the paper. So I sent in a self-tape from Houston and then I got a callback, and they flew me out to Atlanta and I was like, 'Uh oh' [laughs]. And then they flew me to LA and I was like, 'I gotta get this now. This is the last stage.' So, I go in and I gave it all I got and I think I did alright.
When you sent the tape from Houston, did you feel good about it?
Ummm, I was like it's cool, you know? I felt like I could've done better as always, but it's cool. But I'm just entertaining and let's see if they like my audition and we'll go from there.
Where were you when you heard you got the role?
I was actually in the car on the way back from getting something to eat. I actually didn't think I got it at first because it was like… [pauses] a while until Dan informed me that I had got it, so I was really down about that and I was just like, 'Dang'. I didn't know exactly to what magnitude how big this was, but then my mom was sparing me the details and I guess you know if I didn't get this, I would act a fool. So, I didn't find out until after I got it that MBJ [Michael B. Jordan] was on this too. So, it was surreal.
Supplemented with the fact that this show is literally housed within Oprah Winfrey's network, you were surrounded by some of the most powerful black figures within the industry, ranging from as you mentioned, Michael B. Jordan to Moonlight's Tarell Alvin McCraney. Tell me, what did you take away from them?
They really taught me a lot of stuff, but really just to stay myself, you know. Stay humble, stay Akili, don't let any of this stuff distract you, and love what you do and continue to grow as an actor and as a person along the way.
Have you gotten to meet Oprah yet?
Oh yes, of course, of course. She's super nice. I actually met her. Well my first time meeting her was a while back on set and she was super nice. Of course, when I meet somebody, I'm standing and I'm like, 'Hello, I'm Akili'. And she just moves my hand away and gave me a huge hug – and it was a really good hug and she smelled great by the way, too. So that's always a plus.
What did she smell like?
She smelled so good! She's just so inspirational and motivational to so many people, and you're meeting her, and you have a bond with her and it's just important, you know?
Moving on, how does the show strive to reflect contemporary society?
I feel like this show touches on every topic, you know. LGBT community, and just different stuff like that. I feel like it has a hand in every cookie jar, you know. There's nothing that this show leaves out. There's something for everyone.
Lots of children dream of becoming an actor or actress, but at the age of nine, you actually went out and got your feet wet. What was it that motivated you to turn this cliché 'fantasy' into a reality?
I was actually inspired – like a lot of other kids out there – by a show on the Disney Channel called That's So Raven.
Oh yeah!
Yeah, I was around eight or nine years old and I could see myself in the character of Raven's brother in That's So Raven. The way he was just so energetic and so full of life, I could see myself in that character, and I was like, 'That's what I wanna do'. So, I begged and pleaded with my mom and she was like, 'Aye boy, don't waste my money' [laughs]. And I was like, 'Mom, I'm not'. So then after a couple of months, we got into it and I think I'm doing okay so far; still got a lot of work to do though.
You're definitely not doing too bad… Moving on, what's the one thing that you would like people to know about you that isn't already out there?
About me? As in Akili?
Yes.
That… I'm really just another teenager that likes to have fun, you know. I'm energetic, I like to play, I like to dance, I play sports: football, track. I'm just another teenager. There's nothing I can't do and there's nothing you can't do. Always chase your dreams.
What do you think is the hardest thing about being a teenager in 2019?
Being able to express yourself for who you are and what you like to do. With social media nowadays anyone can judge you for what you think or what you wear, but truly, honestly just be yourself at the end of the day. Who will stay is who will stay – and that's the people who really care about you – and who will leave is who will leave, but just be yourself and don't change for nobody.
Team Credits
interview by Hailey Johnson
photography David Higgs @ Exclusive Artists Management
styling Eric Owes
grooming Colleen Guzinski using La Mer Skincare
casting + production Angeliki Sofronas
David Makes Man is currently airing every Wednesday on OWN!