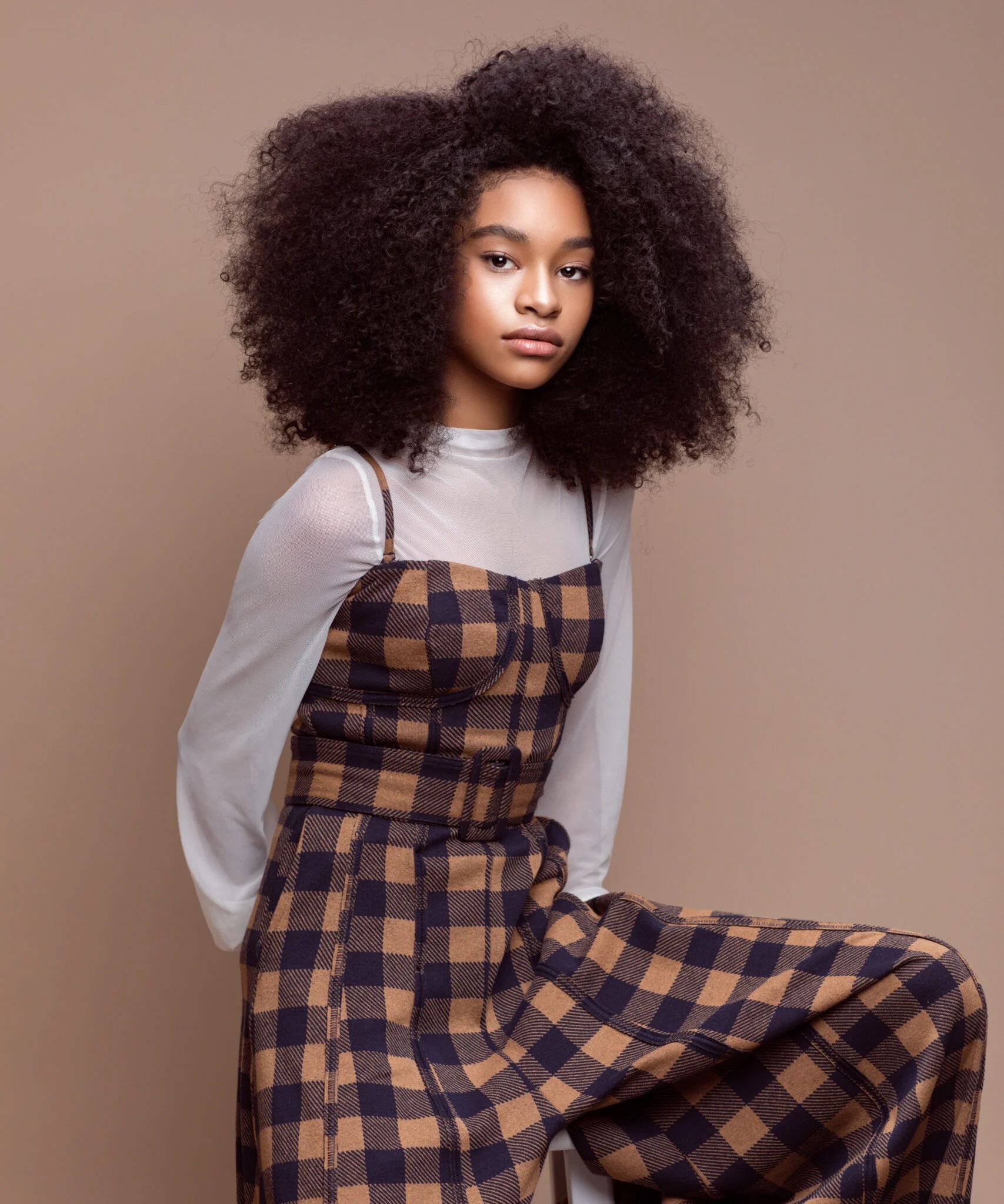 Akira Akbar
Akira Akbar is relishing in her success as the youngest member of Bel Air's iconic TV family.
Everywhere you look these days, it almost seems as if the word "reboot" is inescapable in presence; companies revive intellectual properties for modern audiences with much-expected pushback from audiences who grew up with the original content. Instant hate has become a trend within the internet as reboots are quickly announced, and social media users are denouncing them even quicker. So, what happened when Will Smith stated that he was working on Bel-Air, a reboot of his iconic 90s sitcom, The Fresh Prince of Bel-Air, and was looking to offer a modernized take on the source material that made him a star? You guessed it: instant hate. But then, something curious happened. 
When the show finally premiered on Peacock, social media recanted their statements of disgust and sentiments of disapproval. Their expectations for Bel-Air—a reboot boasting a grittier twist on the charming classic—were ultimately dashed; the cast was heavily melanated, properly educated (on their source material's legend), and thoroughly celebrated for an array of outstanding performances. Amongst those excellent performances came from the young rising star Akira Akbar, who plays Ashley Banks—the youngest of the iconic Banks Family. 
While Will is the primary focus of Bel-Air, the show does an excellent job serving as a coming of age story for the twelve-year-old Ashley Banks as we learn about her struggles as a young Black girl in the face of adolescence. In reimagining the role, Akira brings a familiar youthful reverence to our screens while elevating the youngest of the Banks line into a more relatable social circle. 
For 1883 Magazine, Akira Akbar sat down with us over zoom to discuss her role as Ashley Banks in Peacock's Bel-Air, the relationship with her castmates, working with Coco Jones and Cassandra Freeman, and much more.
So you've been acting for a while at this point, but you've made your movie acting debut in a way that a lot of young actors/actresses would kill for: your first movie role was in Marvel Studios Captain Marvel. In the movie, you play a youthful version of the powerful Monica Rambeau, one of the first Black women superheroes in the MCU—congratulations on that accomplishment! How big of a moment was that for you, and what went into preparing for that role? 
That was a huge moment; It's still so surreal to me that I was in a Marvel movie! But to prepare for the role, I honestly studied my character, did the background research on Monica Rambeau, and found all that I could find. I tried to go get comics, but they don't carry comics everywhere, so I did as much research as I [could] for that. Being the first Black woman superhero is amazing to me.
Before, during, and after this wonderful accomplishment, you managed to snag roles in NBC's critically acclaimed show This is Us, Netflix's We Can Be Heroes, Freeform's Good Trouble, and ABC's Grey's Anatomy— just to name a few of the shining moments already on your resume. It's super inspiring to see you shine so bright and be so ambitious at such a young age. You just got off from school, and now you're here talking to me for your job—you're kind of living a double life like a superhero! By day you're a student, and by night you're Akira Akbar, the global superstar. How do you maintain a healthy social life in high school and work on your career once your school day is over?
It's difficult sometimes, but I am dedicated to my career because it's my passion. So, when I'm at work, I don't feel like I'm at work, especially because I still have to do school while on set. I go to a private school. When I'm not on set, I go to a physical school campus; the teachers help me with my work and make sure I'm all caught up. But when I'm working, I have a set teacher, and I do classes between my scenes. I still get to have that high school experience where I can attend football games, see all my classmates, and everything in between, so that is what I really appreciate.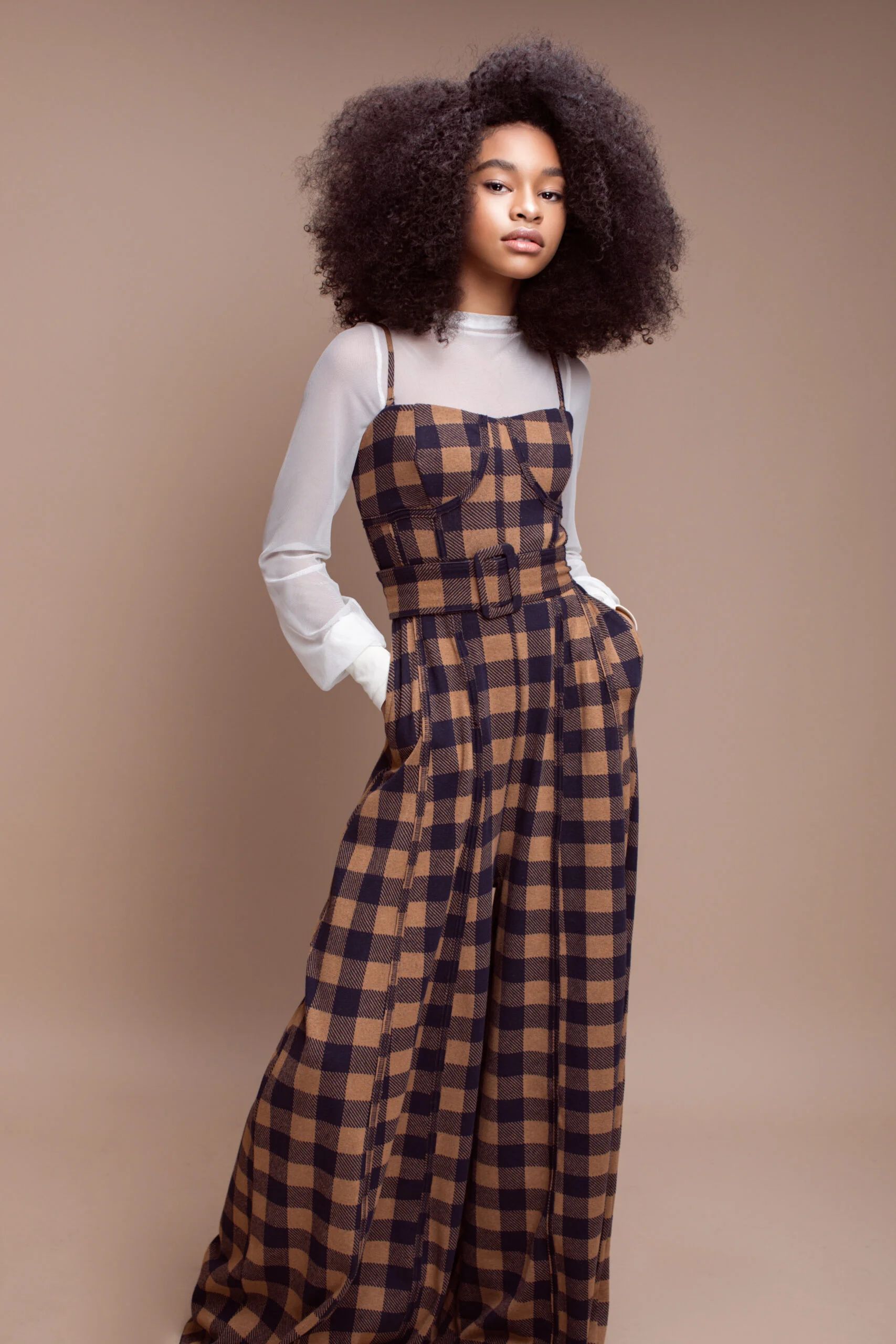 You're now a part of yet another legendary franchise as you make your appearance as Ashley Banks on The Fresh Prince of Bel-Air reboot Bel-Air. While the cast is amazing as a whole, you star opposite Coco Jones and Cassandra Freeman—two immaculate actresses. You all did a great job reimagining this 90s classic, especially bringing the Banks family to life again. How has it been working with both Cassandra and Coco, and what have you learned from those two confident Black women every day?
It's been so amazing working with them. I honestly learned from everybody that "what you see is what you get" with us on set—the whole cast of the family is super close. I learned that in doing what we do, you have to continue to be real with yourself and to stay focused—I learned that from Coco [Jones]. She likes to get things done; she doesn't like to stall time, so if we're just hanging, Coco would be like, "okay guys, let's get this work done!" She is just super on top of everything. 
Gotcha! Earlier I mentioned the idea of living a double life, so let's discuss your newest role as Ashley Banks with that in mind. Ashley seems to be living a kind of double life as she tries her best to make sense of her sexuality—which she is shielding from the rest of the Banks family members. But seeing Ashley grow through this in real-time—I know you're passionate about helping and inspiring young girls to stay true to their authentic selves—how do you think this kind of representation on such an iconic franchise will impact these young ladies and men in a positive way?
I think this representation is very necessary because it allows for people who may be experiencing this same thing to find something that they can relate to. They can see themselves on-screen, and honestly, this just tells them they can be true to themselves and that we can all learn from ourselves. 
With what you have already accomplished, it's clear that your ambitions know no bounds. Outside of acting, you also have a litany of other talents and interests. Could you talk to me a little about your passions and dreams outside of the acting world?
I think I really want to learn how to draw. I took an art class last year and compared to everyone else, I was horrible (they laugh). I really want to learn how to draw because that would be amazing, especially because it plays into fashion as well and a lot of other things other than painting and drawing as well. 
Speaking to that point about fashion, I know you're into modelling as well, so could you see yourself blending your interests of modelling and fashion with your newly acquired love for art?
Yes! I want to start my own line because I am really into fashion, I love clothes, and I can go buy clothes every day. It would be great to have my own line and be the head designer of the fashion that I want to see in the world. 
So, with your career becoming busier and with all the passions that you gushed about today, what can we expect from you in the coming months to a year?
Honestly, I want to really look forward to starting my own line someday, so hopefully, we can look forward to that! Hopefully, I can get to New York fashion week and maybe even walk the runway one day—that would be super cool!
Interview by Marc Griffin
Photography by Lydia Canbakal
Bel-Air is streaming now on Peacock. Follow Akira Akbar at @akira_akbar.