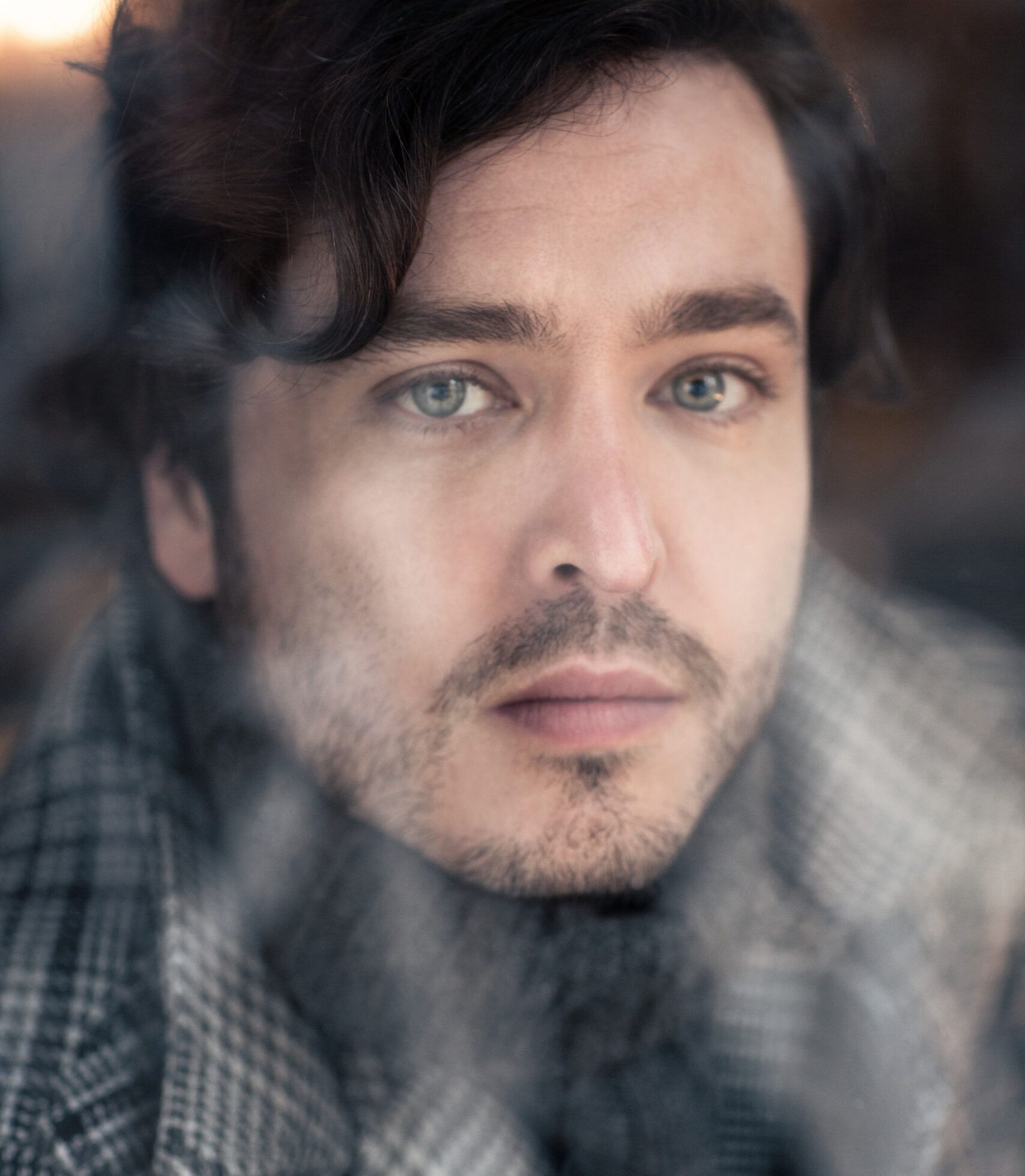 Alexander Vlahos
With the imminent release of the latest seasons of Outlander and Sanditon, Alexander Vlahos more than proves the range of his talent.
It is an oft-heard statement that being an actor means playing pretend as a living and while at the foundation his may be true, for some it is less of a "pretending" and more of a bringing to life. One such talent is Alexander Vlahos. The charismatic Welshman is known for lending his likeness to a plethora of fantasy worlds and period pieces, including the cult classic TV show Merlin and Canal+ historical fiction series Versailles. The characters he portrayed, Mordred and Philippe I, Duke of Orleans, respectively, were brought to the screen as relatable, in-depth individuals. This month, he is adding two new worlds to his resume as he joins the cast of Outlander and Sanditon.   
Both shows, the Starz megahit and the Britbox acquisition, take place in fantasy worlds rooted in reality. Adapted from novels, the characters were beloved, or hated, by many before gracing the screen and garnering more fans still. Vlahos steps into the vastly different roles with a confidence earned from honing his craft. The swaggering newcomer to the seaside resort of Sanditon could not be more at odds with Fraser's Ridge's morally afflicted "villain," making watching Alexander take on both a masterclass in acting. It is clear that while the Welshman may be "playing pretend" in these larger-than-life stories he takes the time to find the true character in person he portrays, truly bringing life to what was once words on a page.
Alexander Vlahos chats with 1883 Magazine's Sydney Bolen about finding humanity in his characters, his time on the hit shows, his love of theatre, and more. 
Congrats on the upcoming month! How are you feeling about the impending releases?
Thank you so much! This month is turning out to be quite crazy. Having Outlander and Sanditon come out at the same time is kind of rare for an actor – I think my agent is over the moon. I'm feeling quite apprehensive. We filmed both of the projects last year. It's serendipitous that they are both coming out at the same time, and both completely contrasting roles, but it's a joy for an actor to be able to promote two wonderful shows. I'm looking forward to the audience seeing them.
While not much is known about Charles Lockhart, your character in Sanditon, fans of the Outlander books certainly know who Allan Christie is. When you approach a character, such as Christie, how do you prepare?
Any time you prepare for a new role, you hope that the production behind you will give you as much help and support as possible, and that was absolutely the case with Outlander. We met with Kate, the first block director, who sat us down and gave us excerpts of the actual book from Diana. Also, I talked at length, pre-turning up to Glasgow, with Matt and Maril (the executive producers) about what they were looking for in their portrayal of Allan. It was actually quite easy, I want to say, to get into Allan Christie's head because of the amount of text around him. For me as an actor, when I try to approach a new role, I try to think of the script as the Bible and try not to get too lost in the resources around me. If the scripts are good, and the scripts are descriptive enough, that's usually my launching pad. That's the foundation for me to work a character on screen. I had such a lovely team around me to help support me as Allan, and also the new family joining – Mark Lewis Jones playing Tom and Jessica Reynolds playing Malva. Us three arriving onto The Ridge could have felt quite full of pressure, but we were really well supported and any questions that we had during filming were always answered by on-set producers and the rest of the cast.
Did you learn anything from Allan after spending all that time in his head?
When taking on a role like Allan, you always try to find some sort of redeeming qualities in them because now, during lots of press for the show, people keep saying "Oh, you're the villain" – and I always balk at the idea of a villain, because it's never as simple as black and white. But after spending all of that time in his head, I learned that he puts family above anything, and I think that's something that I also do – having left Wales after drama school, I've been living in London now for 12 years, and family means a hell of a lot to me so I try to go back to Wales as much as I can. So the thing that Allan feels, that family is first, that's something that I absolutely agree with. 
Were you able to find anything redeeming in him? 
I don't know, it's hard with someone like Allan because his moral compass is so afflicted by stuff that has happened previously before arriving onto Fraser's Ridge. But yes, you always try every day to find some sort of human quality in a character, or otherwise, there is no point playing them.
Outlander is such a beloved story. The show is going into its sixth season. There are currently 9 novels with a 10th on the way. What was it like for you to jump into this phenomenon in the middle?
That just proves to you what a successful and global, international show Outlander is. I jumped into Merlin at the end of the season, which was season 5, and that was quite daunting because you're joining what is already an established cast but also an established family. I think you can be a bit apprehensive about joining something like that because you wonder "Are they going to like me?" – it's kind of like that first day at school feeling. But, on Outlander, the two leads [Sam Heughan and Caitriona Balfe] were nothing but generous with their time and support with newcomers to the show. It never really hit me that the show was as big as it was until the premiere two weeks ago – it was held at the Royal Festival Hall. I think that was the first time it dawned on me how big of a show Outlander is. I'm glad it only dawned on me then, because had it dawned on me when we were filming, I think I would have been rubbish on set. It just felt like any other show when we were filming. I think post-filming, and the show coming out and doing all the press for it, that I realize now that this show is huge! I'm just thrilled that I could be a small part of this huge machine.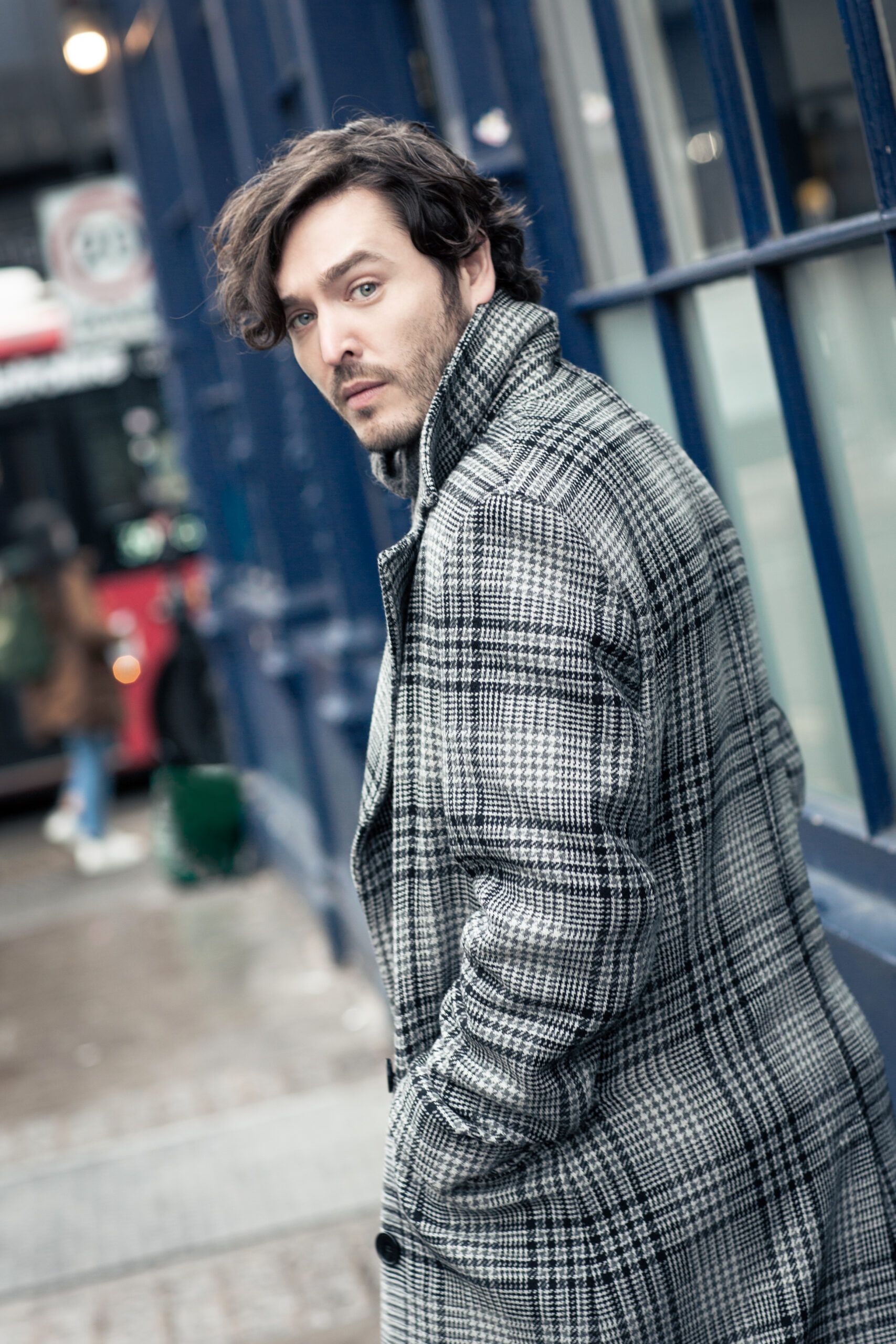 What surprised you the most about your time on set?
I wouldn't use the word surprise but would use the words 'in awe', because we started filming the first week of January and the world was in lockdown. It was a horrible time for everyone, people were mourning and grieving with COVID, and we were on the side of a mountain trying to make a TV show. The fact that we managed to get through it, January until May, without anyone getting COVID or the production stopping is a testament to Sony and Starz. During my time on set, I was just grateful that I had a job and grateful that it was such a big role as this, and I cherished every moment in front of the camera.
Sanditon also has its cult following and, like Outlander, was based on a novel, although Jane Austen never finished it. I have heard that Charles Lockheart is a striking and flamboyant Byronic artist. What else can you share about him? 
Charles and Allan couldn't be further from each other, which as an actor, that's what you're looking for – you're looking for your next role to be such a challenge and something that's the complete opposite of what you just played. Charles arrives onto the beaches of Sanditon and immediately ruffles a few feathers. He is, which we later find out, enamoured and slowly falling in love with the character of Georgina, played by the wonderful Crystal Clarke. He is a Rockstar – his clothes are about five years too modern for the likes of that seaside resort, so for me, it was almost a character that could break as many rules as possible. A massive extrovert, a dandy, he loves swimming in the sea naked and he strikes up a wonderful friendship with Arthur Parker, and throughout the first six episodes of season two, you really get to see every facet and every personality trait with Charles.
I also just have to say, I was pleased to learn you play Malcolm opposite Kenneth Branagh in Macbeth because the name Lockheart makes me think of his Harry Potter Character. Speaking of your past work, your resume is full of fantasy roles and period pieces. Do you enjoy telling stories in those larger-than-life or almost more immersive worlds? 
God yes, absolutely! There is something wonderful about really being able to transport yourself to a different time in the world, and a different era. I have been so so blessed that I have been able to fight dragons in Camelot, walk the halls of the Gallerie de Glas at Versailles, and now spend time in North Carolina and Fraser's Ridge and spend a couple of months in Jane Austen's Sanditon. All of those roles require a sort of escapism from an actor, and you're desperately trying to find modernity with your roles so the audience can find a link to it. It's such a joy to arrive at 5 am in your jeans and your t-shirt and then spend about two hours from getting in your trailer to arriving on set, being completely transformed into a different world and a different character. And, obviously, you're helped and supported by the director and the camera team and the wonderful sets that are around you and the remaining extras in costume. But yes, I guess it is kind of why I wanted to be an actor – to completely jump into a different period and see if you can inhabit that world as best as you can.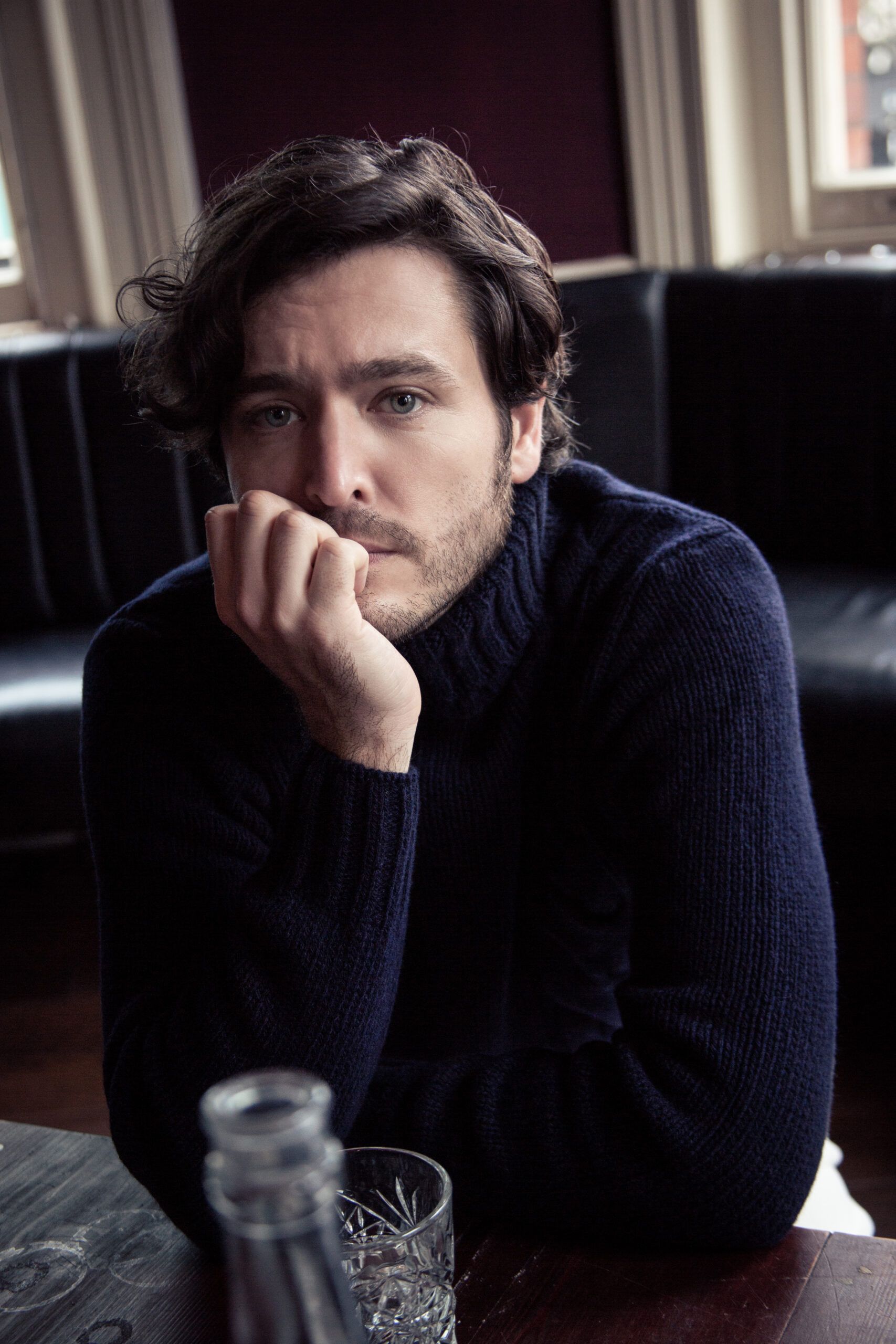 If you could stay in one permanently, not as your character, but as yourself which one would you pick?
I have answered this question quite a lot, and my answer never changes. It would be the sixties, but specifically 1964, the Mods vs. Rockers – I count myself as a modern Mod. My step-father brought me up on The Who, The Jam. The first album that I remember listening to is Quadrophenia by The Who, the rock opera. I've been obsessed with Vespas and Mods and that whole era of suits and fashionable clothes and underground music. I love the sixties, but specifically the Mod culture. I'm still saving up to get myself a Vespa.
You also have some very impressive theatre credits. Emperor and Galilean at the National Theatre, Macbeth at the Manchester International Festival and then on Broadway which I spoke about before and recently, Romeo in Romeo and Juliet at the Shakespeare's Rose Theatre in York. Is your approach to the stage different from that of your film and TV roles or is acting just acting?
Absolutely it is! I'll be honest with you, I would do theatre every day of the week were it not that it doesn't pay as well, so I'm always dipping into theatre between TV projects – and I count myself as very lucky that I'm able to do that. I wouldn't say my approach is vastly different, but with theatre, you are using a different part of your brain. It's more about stamina: you rehearse for four, five weeks, then you open the play, and the play tends to last maybe a month, two months. In the case of Emperor and Galilean at the National, it was six months, so you really do have to love the play that you're doing to be able to want to perform that every night.
Romeo was the last thing that I did on stage, and it was a game-changer for me – I was thirty years old, and I was playing this seventeen-year-old, so there was no chance of a mid-life crisis! I had such a wonderful time portraying Romeo on-stage because you get to exercise different muscles in your brain and you get to create a bond with a company of actors. You all experience the show at the same time, unlike TV where you dip in and out of projects. I can't wait for my next theatre job!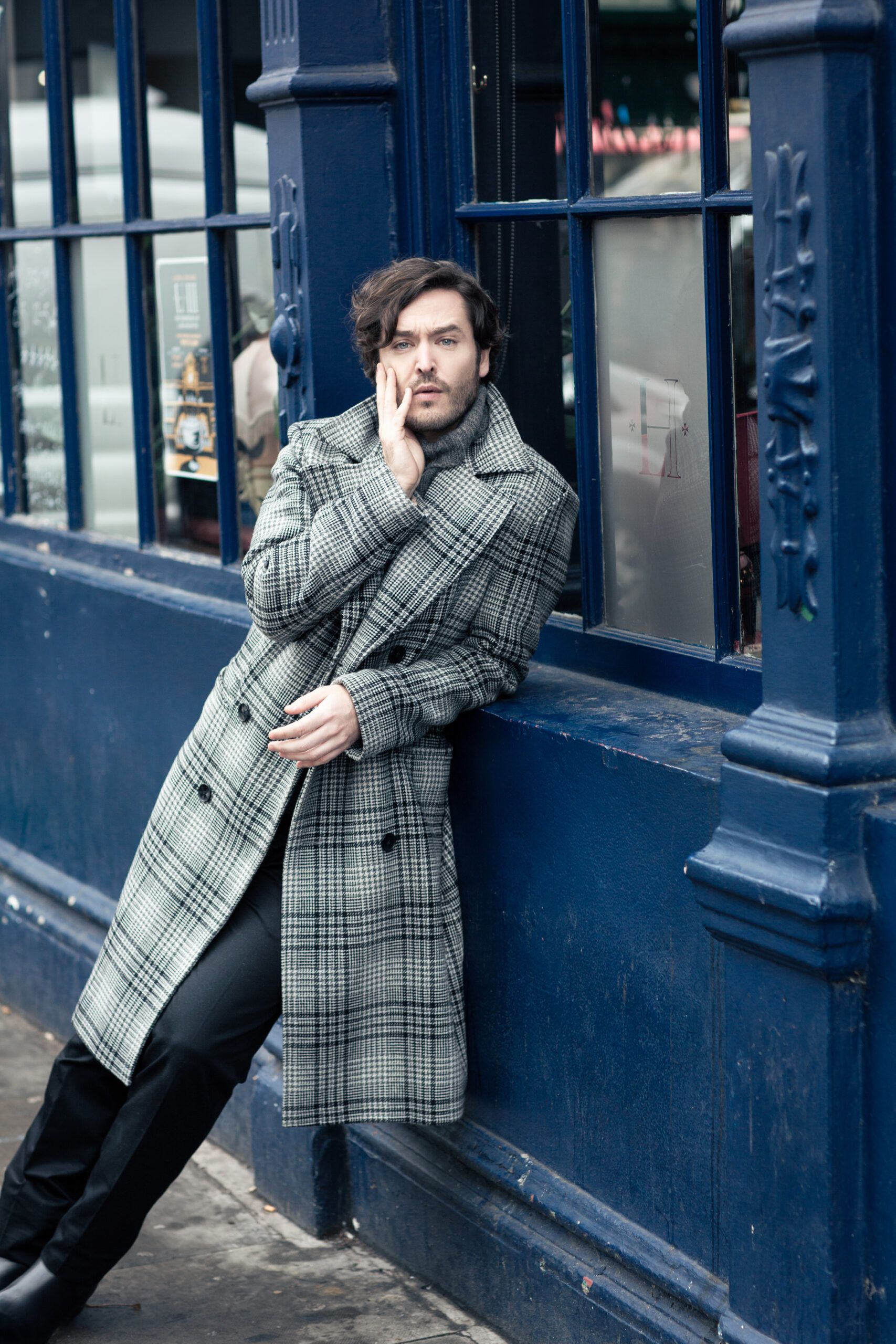 You graduated from the Royal Welsh College of Music and Drama. How did that experience shape you as an actor? 
Being at drama school at the Royal Welsh College of Music and Drama was the most amazing experience. I joined as a very young, naïve 18-year-old who had never been to a house party, never seen drugs, never drunk any sort of alcohol and it was almost like a baptism of fire. I grew up so much in those three years, that when I left as a 21-year-old I was a completely different person. It was almost like I'd suddenly found my calling as a human. Being at drama school was brilliant, I made some unbelievable friends who are still my friends to this day. Granted, there are some moments at drama school where they try to test you and break you, but I found my time at the Royal Welsh College of Music and Drama so wonderful and it completely has turned me into the actor that you see before you today. I would recommend that any young aspiring actor who wants to get into the industry to go to drama school. The things that they teach you there will stay with you for life.
To close, looking back on both of your upcoming characters, what advice would you give each of them? 
The problem is they are both very stubborn characters – so even if Alexander Vlahos came to them and tried to give them advice, they would both, in their own unique ways, tell me to shove off. Maybe that's my calling? Maybe I only play characters who are stubborn? Honestly, if I gave them both advice they would tell me to leave them alone – so as much of a good question as this is, I think it's kind of pointless.
Catch new seasons of Outlander and Sanditon on Starz and BritBox. Follow Alexander Vlahos at @alexandervlahosofficial.
Interview by Sydney Bolen
Photography by Lee Malone
Styling by Grace Gilfeather
Grooming by Sam Cooper