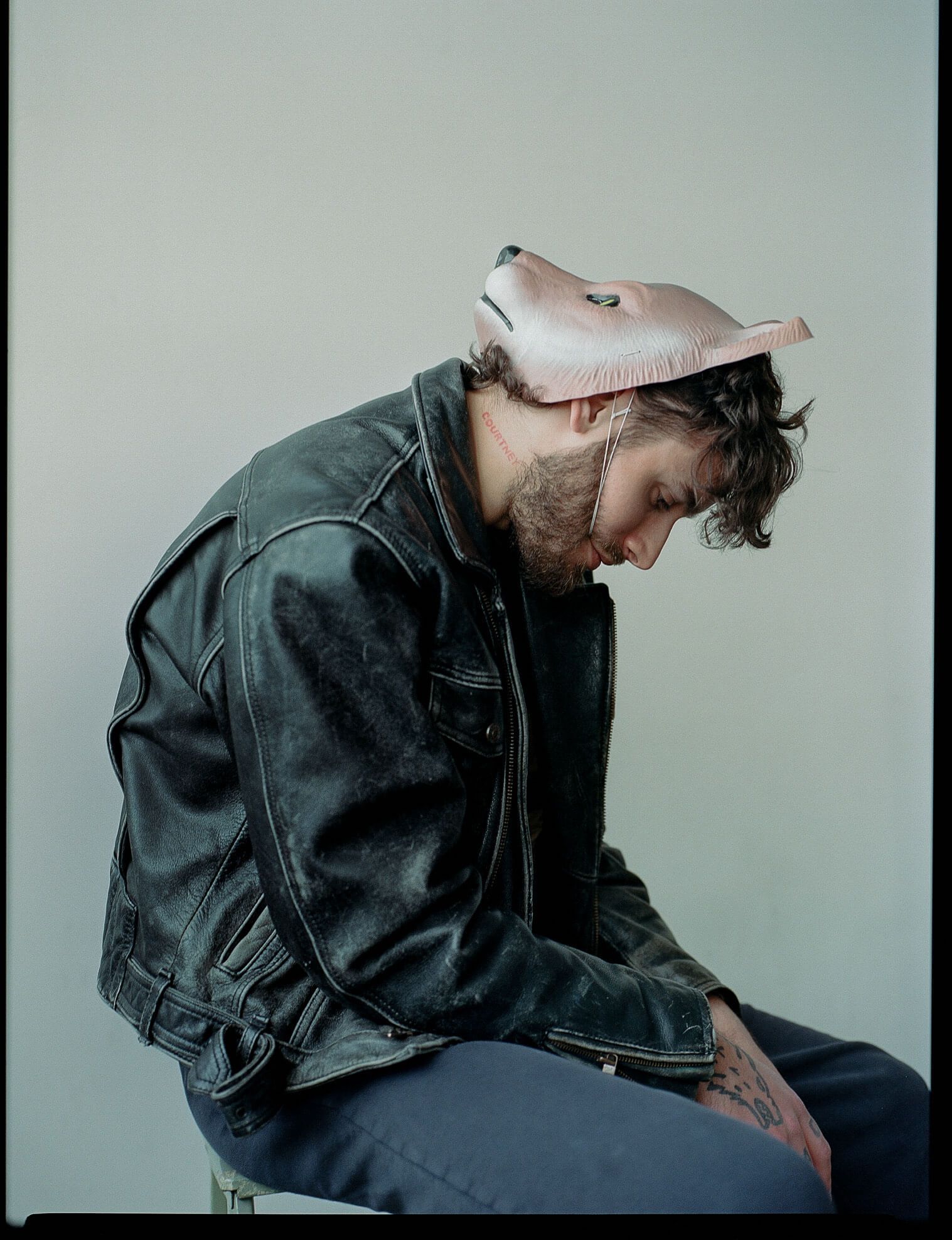 Allan Rayman
Wrapping you up in his heavenly aesthetic and mesmerising vocals, Allan Rayman's new album 
ROADHOUSE 02
 is a narration of his life and struggles as he navigates his way through the music industry.
Following on in his Roadhouse series, the 13-track album is a sound that's so exclusively Allan Rayman, with unanticipated turns and an eclectic mix of genres that immediately transports you into his enigmatic world. His sultry-hued vocals have a compelling way of telling his story, capturing the emotional undertones of the songs, all the while allowing the listener to connect and feel a sense of release through his words.
Tangled in a blur of success or submission and with vulnerability at the forefront of his lyrics, the album dissects the realities and pitfalls of making it big, finding your rhythm in a place of discomfort and searching for the light when things take unexpected turns.
We were able to catch up with Allan Rayman and dive further into the concept behind the album, the evolution of his career and his upcoming projects!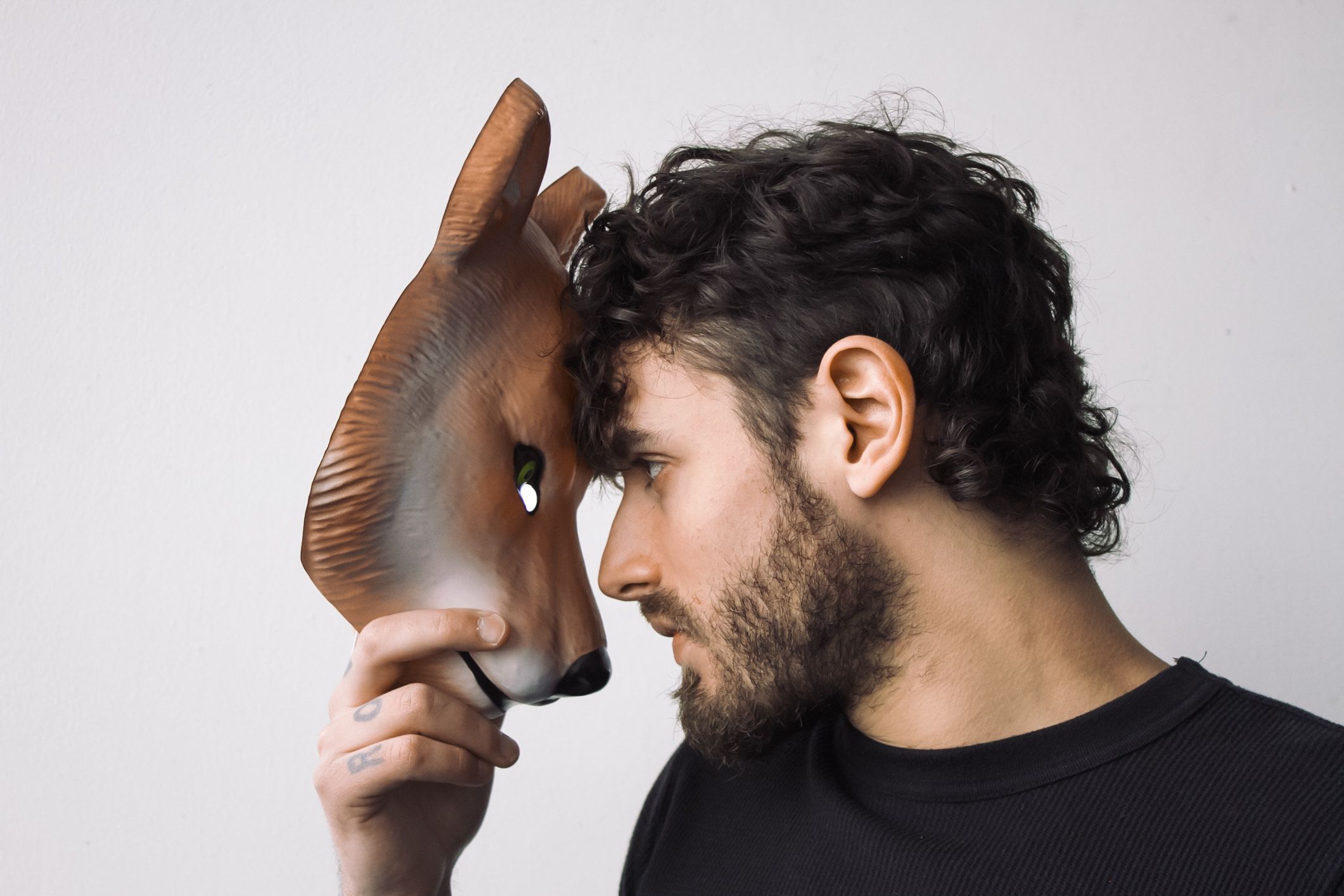 Firstly, huge congratulations on the new album ROADHOUSE 02. How did this album come about? 
Years of work. Dedication. I've had the story – the vision mapped out more or less since 2015. 
Your music tells the story of your life and career. Is this a theme you wanted to present throughout the album, or did it come about organically?
This is intentional. There has to be the questioning of truth to every story. That's what hooks us. 
This is the third album in the Roadhouse series, following on from Hotel Allan and ROADHOUSE 01. Can you give us a little backstory into the series and why you wanted to curate a series over individual albums?
I knew when I started doing "music" full time that this story would take time. Hopefully, a long time so that I can make this choice into a career. I knew roughly what being successful was like in the music business based on movies I watched growing up. So I started from there and worked backwards towards the actual truth of my life – Being a nobody with a real big dream. 
ROADHOUSE 02 has a conceptual theme running through it, adding depth to the music and intrigue to the person behind it. Can you give us a little more detail about this concept?
Be careful what you get good at. It's a story about passion, and ultimately losing yourself to your passion. How easy that slip is – into insanity. Into Obsession.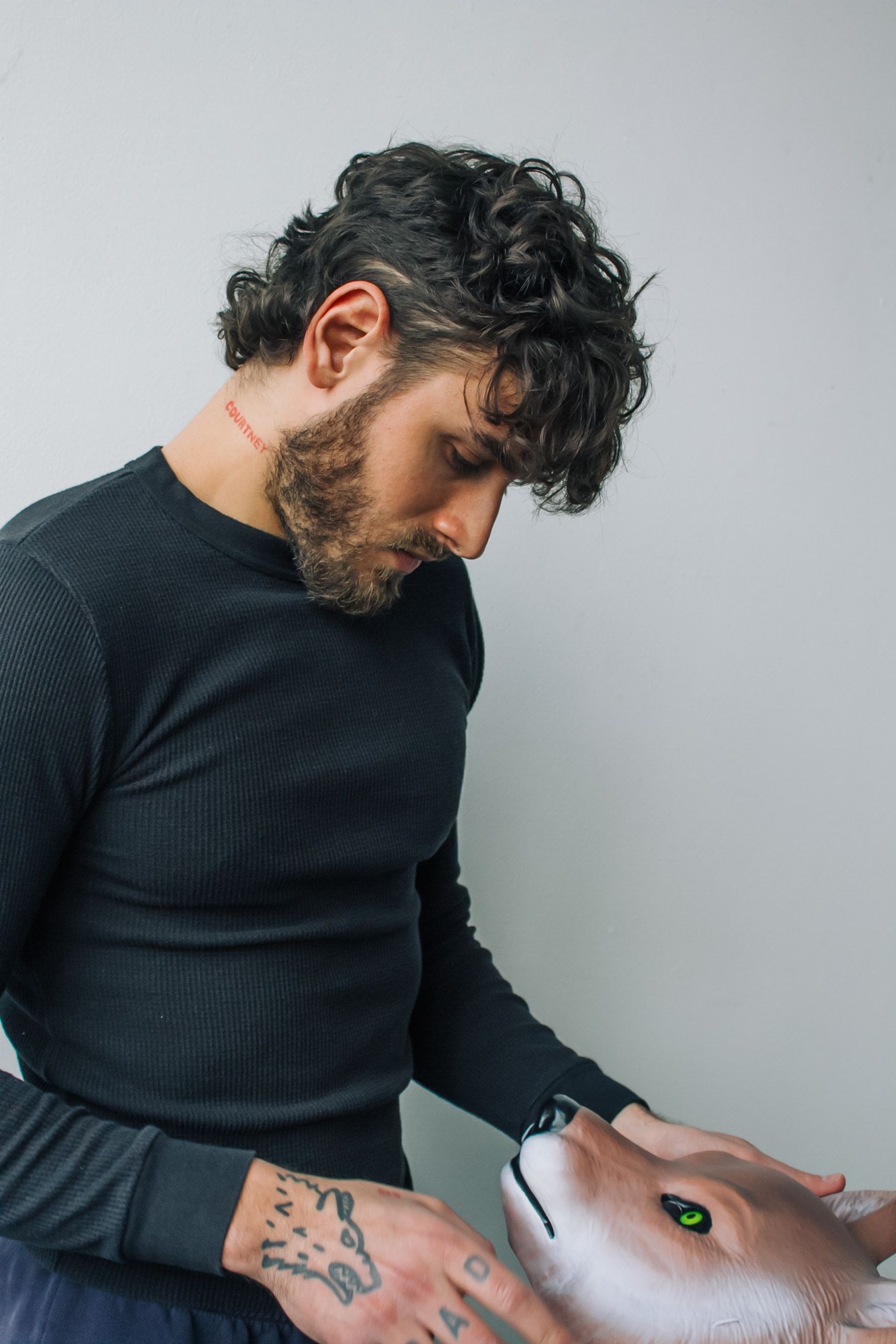 You're documenting your life through your music which is pretty cool to look back on. Can you see a change in yourself over the different albums?
It feels as though my earlier work speaks more to me now than to who I was when I was writing it. And my most recent work is speaking to my younger self – the kid who was writing Hotel Allan. Overall with age and practice, I feel my writing and performance have improved naturally. 
When writing the songs on this album, particularly as they are about your life and career, was there a track you found particularly difficult or confronting to write?
Ghost. It's a touchy subject speaking about a friend who passed away and speaks to me in my dreams. The song scares me.
The album was created during the pandemic which must've been a different process from pre-pandemic. Do you feel like this had an impact on the way you worked or on how the album developed?
The album was started in 2017. Over the years we continued to work on it. I wasn't very busy in the last two years. I was home a lot. So I had more time to obsess over each little moment in every song. Something I will continue to do moving forward. 
What has the fan response been to the new album? Have there been any standout tracks that have really grabbed people's attention?
So far it has been really very positive! Seems as though the whole album is being consumed as intended – in its entirety. I am very happy about it!
You have already played several noteworthy festivals and shows; Reading & Leeds, Lollapalooza and Bonnaroo to name a few. Now the pandemic seems to have settled, have you got any plans for shows and festivals in the coming year?
Yes please! We have a tour starting in April in the United States and hopefully Europe in the fall. Festivals over the summer! I'd like to be moving around more now that live shows are here. 
Lastly, now ROADHOUSE 02 has been put out into the world, what is next for you? 
A lot of ideas come to mind. I'd like to focus on my label – 512 Productions. I'd like to start acting more and writing more screenplays. Ultimately I'll continue to expand the "Allan" universe. Lots of room for new characters and stories. Lots of life to live!
ROADHOUSE 02 is out now, Follow Allan Rayman via @allanrayman
Interview Alexander Williams