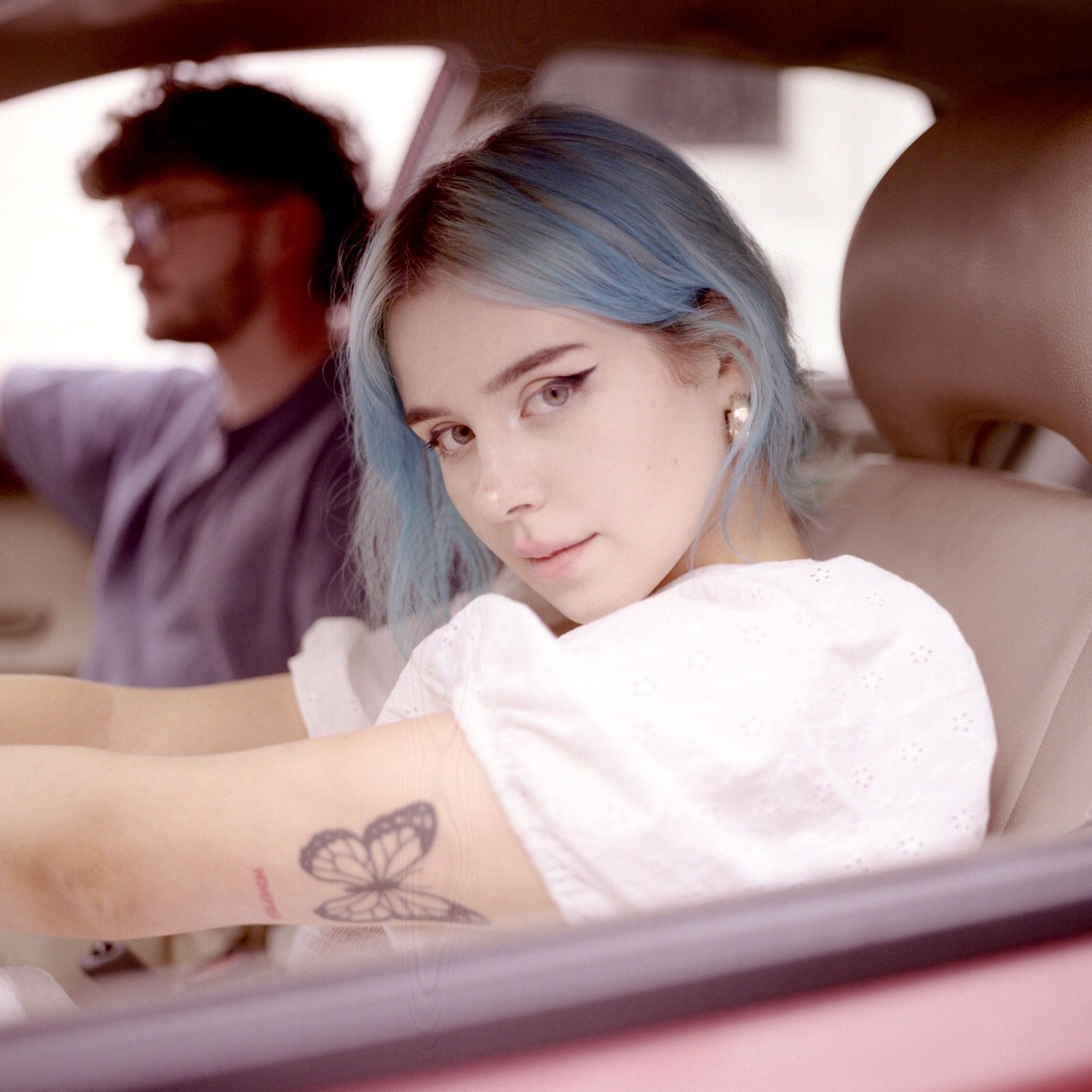 April – Luna – Track-by-Track
With a knack for crafting catchy lo-fi tunes, rising Irish singer/songwriter April releases her new ep 'Luna' & pens an exclusive track-by-track for 1883.
In a year that was spent scouring Spotify new music playlists to find new artists to bring us some light, one of the best discoveries is April aka April Lawlor. Weaving intricate bedroom-pop melodies against vulnerable & emotive lyrics has garnered over 165,000 listeners on Spotify alone, which makes the fact that she wasn't even convinced she was going to pursue music as a career until her cover songs accumulated tons of streams on Soundcloud.
Following 'New Conditions', her project from earlier this year, is April's next release—the dreamy 4-track 'Luna' EP. To celebrate the release of 'Luna,' April walks us through each track & the story behind the song, exclusively for 1883.
'Forever (To Feel Like Tonight)' 
This is a song about wanting a feeling to last forever. When a relationship isn't perfect but there are perfect moments that make it ok and you want to live in the moments and never let them end. I wrote the song in November 2019 with a guitar sample and a shitty drum loop, the demo is on my Soundcloud, it didn't really change much when I "re-made" it. I love taking songs I've made myself at home to someone else when I work with others, it's so cool when someone else puts their input into it and you see new ideas in the song that you'd never think of yourself.
'Watching You Disappear' 
I wrote 'Watching You Disappear' at a time I was going out loads and doing things to take my mind off things and feelings, so the title is basically about me watching someone fade away in my mind as I preoccupy my brain, I used to listen to "I'll come too" by James Blake every night I'd go out, so I put the lyric "I'm in that kinda mood" in my song as a little homage. I wanted the song to feel like one of those hazy weird nights out and try capture the feelings you feel when you're confused in love. This song was written in Fred's (Fred Macperson from Spector) studio with one of my best friends Caoimhe, she toured with me in Europe & she's one of the most talented women I know, so we went to London together and wrote this song in Fred's. She's playing guitar and bass on it & wrote the guitar and bass line, so BIG-UPS to Caoimhe.
'Would You Let Me In'
I actually wrote this song a long time ago, it's one of the first songs I wrote and put on Soundcloud. So once again if you scroll back to the start of my Soundcloud you'll find the original demo, this song has changed A LOT. I sent the song to Kojaque, one of my favourite artists and friend of mine & asked if he'd be down to do some additional production on it & he sent back a mad version which was literally nothing like I was expecting, I loved it so much I immediately knew it was gonna be on the EP. When I originally wrote this song I was tryna go for like an Earl Sweatshirt organ-type beat vibe & for lyrics I basically wrote a poem about starting to have feelings for someone after having your heart broken before & the weird fear of love. These are some of my favourite lyrics I've ever written.
'Luna'
I wrote Luna in my room with a piano in about an hour, the demo is quite different to the finished product, it started sounding like a Disney song or something. It's about not feeling good enough for someone I guess, but it has a few different meanings. I was really sad when I wrote it & my cat Luna had just died, it's basically a sad love song which I always love writing. The main topic is uncertainty, it's a running theme in all of my songs because it's something I've felt my whole life. Luna is a really special song to me, it feels like a time when I thought I'd never experience love & now that I have & am in the most perfect relationship with the person this song is about, the lyrics and sadness at the time I wrote them are a distant memory, and now this song feels like a diary entry I can look back on.
intro by Kelsey Barnes

Check out April's EP Luna below!