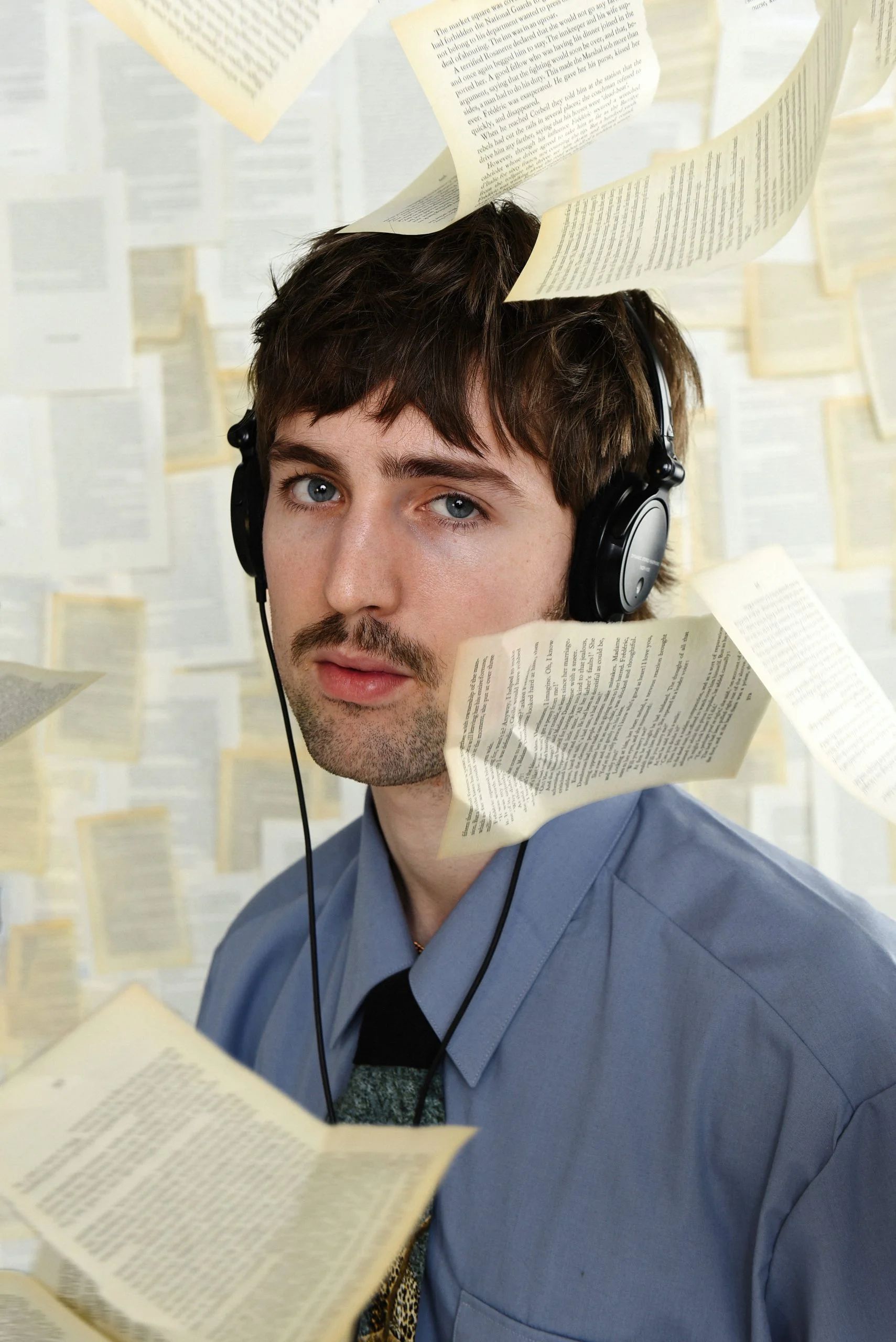 Will Joseph Cook – NOVELLA – Track By Track
Welcome to a sonic journey through the mind of Will Joseph Cook as he unveils the vibrant tales within his EP, NOVELLA.
Each track is a chapter, a vibrant snippet of life, bursting with colour and emotion. Cook's music isn't just a collection of songs; it's a gallery of experiences, a vivid palette of sound that invites you to step into his world. From infectious beats to introspective melodies, NOVELLA is a tapestry of storytelling that captures the essence of the human experience.
To celebrate the EP's release, Cook walks us through each track of NOVELLA, diving into what inspired the song and what shaped his musical landscape.
EYE 2 EYE
This is probably the closest I've ever come to a diss track. I wrote the chorus first, which on its own felt very melancholic, a story of two people drifting apart. Adding the verses gave the track a whole different feel, laced with bravado and self-confidence. It felt like a cool play on the title, giving it a whole new meaning – we no longer see 'eye to eye' because I've risen too far above the pettiness of the past.
PUNCHIN'
When I wrote this tune I did worry that the slang 'punchin'' wouldn't translate across the pond, so I'll address it here! It means to punch above your weight category and is usually said when a person is dating someone that the other person believes is out of their league. I love the self-deprecating tone it has and how perfectly it matches the arrangement of smooth piano meeting the blocky, fuzzy guitar hits.
BORN TO LOSE
The main riff of BTL lived on my laptop for almost 2 years before I found a direction for it. Alone, the riff felt a little derivative of my favourite 2000s indie bands, very bloc party-esque. As much as I love that sound I knew I needed to flip it somehow to make the tune my own. I was down a TikTok rabbit hole of people sampling pop tunes under drill and jersey beats, so I took that ethos with me to the studio and came out with something kinda classier that still feels like a true genre mash.
MF BASSLINE
I wanted this song to really embrace the melodrama of the most defeated voice in your head. The one you hear most whilst struggling to find positivity and motivation. In the past, I've tried my best to offset any negativity I express in my music with a silver lining or feeling of acceptance or closure. However, MF BASSLINE is truly just living in the moment and handing the mic to my demons. It turned out to be a really cathartic and validating process, it's definitely opened my heart to other songs with a similar perspective.
FEARLESS IS THE FLAME
This one's all about wrestling with tension and desire. Musically I feel like it's just bursting at the seams with excitement and passion, like butterflies you're trying to contain in your gut. The flame imagery in the lyrics matched that vibe so perfectly, an energy that is difficult to push back or undo once it takes hold.
NOBODY'S HOME
It's basically a hang-out simulator. I pulled the majority of the lyrics from conversations I've had with people I really get along with. I wanted to offer them up to the listener with that expected intimacy and understanding, the feeling of being on the exact same page as the person you're with.