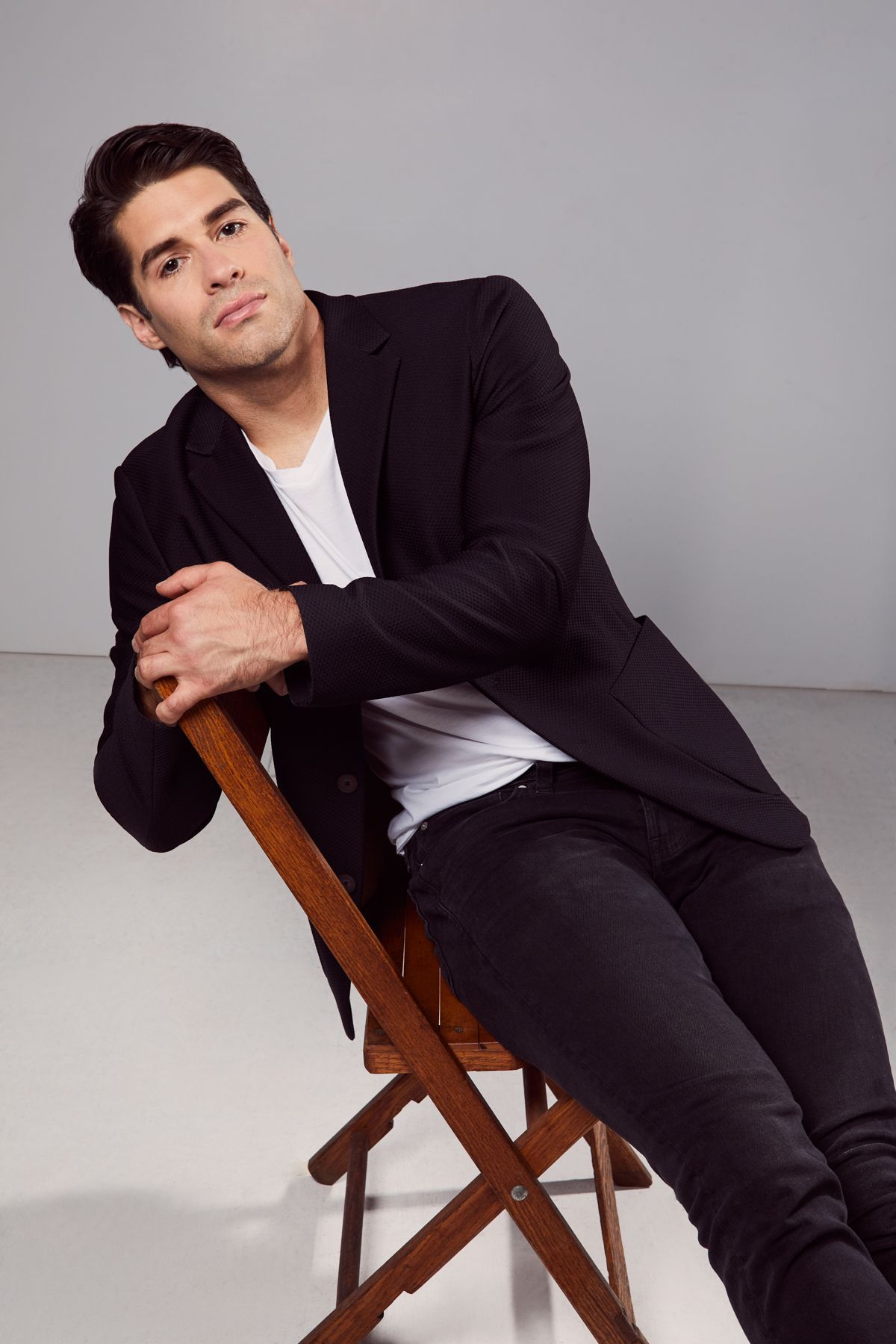 Asher Grodman
Actor Asher Grodman approaches every character with equal parts humility and humour — two qualities needed to portray someone that is in their underwear for the entire duration of the show.
It's no surprise fans of the hit show Ghosts are desperate to know how exactly Asher Grodman's character—the chaotic, wealthy, hard-partying Trevor—ended up dying without his pants on in the early aughties. The show, which was already renewed for a season 2, has found a feverish fan following due to its ensemble cast of characters that remind us the beauty of living… even if they are dead. For Grodman, Ghosts is something TV needed post-pandemic; a group of strangers brought together, figuring their stuff out, and helping one another despite not always understanding or relating to their problems. 
1883 Magazine chats with Asher Grodman about what attracted him to the Ghosts script, why the show has a cult-like following, and more.
How would you say you've grown as an actor since your first acting credit to now?
That's a big question. I'm not sure I can even begin to quantify since I've been doing this for 20 years. But I can say with some certainty that there's an appreciation of process that I didn't have when I was younger. 
When you get a script for something like Ghosts, what initially attracted you to the project? Is it the writing, your character, who is attached, or something else?
With Ghosts, I was sold the moment I read "Okay, it was the summer of '98. My Lehman brothers boys and I scooped a copter to beat the traffic out to the Hamptons. Because that's how we roll." The script that Joe Port and Joe Wiseman wrote was so good – rich, funny and joyful – I was like "who are these guys?!?". I wanted to be part of telling their story. 
To say Trevor is the life of the party is putting it lightly, but I'm sure as an actor you see the levels of who he is as a person rather than just seeing the surface level partier that he presents. Is it important for you as an actor to approach every character with empathy and see them for who they could become rather than just seeing them as the person they are now which, for Trevor's case, is a pant-less, slightly misogynistic ghost?
 Absolutely, because no one is ever one thing, we just perceive them to be that way until we have more information. With Trevor, I saw a guy who may have some lessons to learn but also has this puppy-like quality to him, especially within this ghostly group. He's always looking to have a good time and engage with the people with whom he's stuck for eternity. 
Did you do anything specific to prepare for the role, whether it be making playlists, reading specific books, or any other research?
The main thrust of my work came down to studying the story and imagining fun relationships with every one of the ghosts. I also went back and watched a lot of the stuff I grew up watching in the 90s. Trevor's heyday was around when I was in elementary school, so in many ways, it brought me back to childhood.  
The LA Times recently did a piece on why shows like Ghosts, where a group of people have to solve problems together in a 'it takes a village' mentality, make for the best types of TV comedies. After some time spent apart due to the pandemic, what is it like celebrating the power of community through this show?
It's thrilling, especially because we really click and have so much fun as a cast. The show is richer for being an ensemble project because we all appreciate being a part of this family. Because we got shut down in March 2020, this process has truly stretched through the pandemic. So getting to make this show and work with these people was a real "light at the end of the tunnel".
What surprised you the most about your time on set? Is there a moment on set that sticks out to you?
I work with an incredible group of people who are ridiculously talented and yet I'm still constantly surprised by what they create. 
Knowing what you know about Trevor's arc this season, what advice would you give to him?
I'm not at liberty to say.
Why do you think audiences are connecting so deeply with the show?
I think our writers have done an amazing job at making each episode joyful, which, in the wake of these last two years, is like chicken soup for the soul. Even more impressive, they seamlessly switch between the funny and the poignant. Because the conceit of our show bridges the most unbridgeable gap between people, the dead and the living, impossible connections become possible, which really can bring the laughs and the tears. Plus, I'm pant-less in front of millions of viewers on a weekly basis which makes people feel better about their life choices.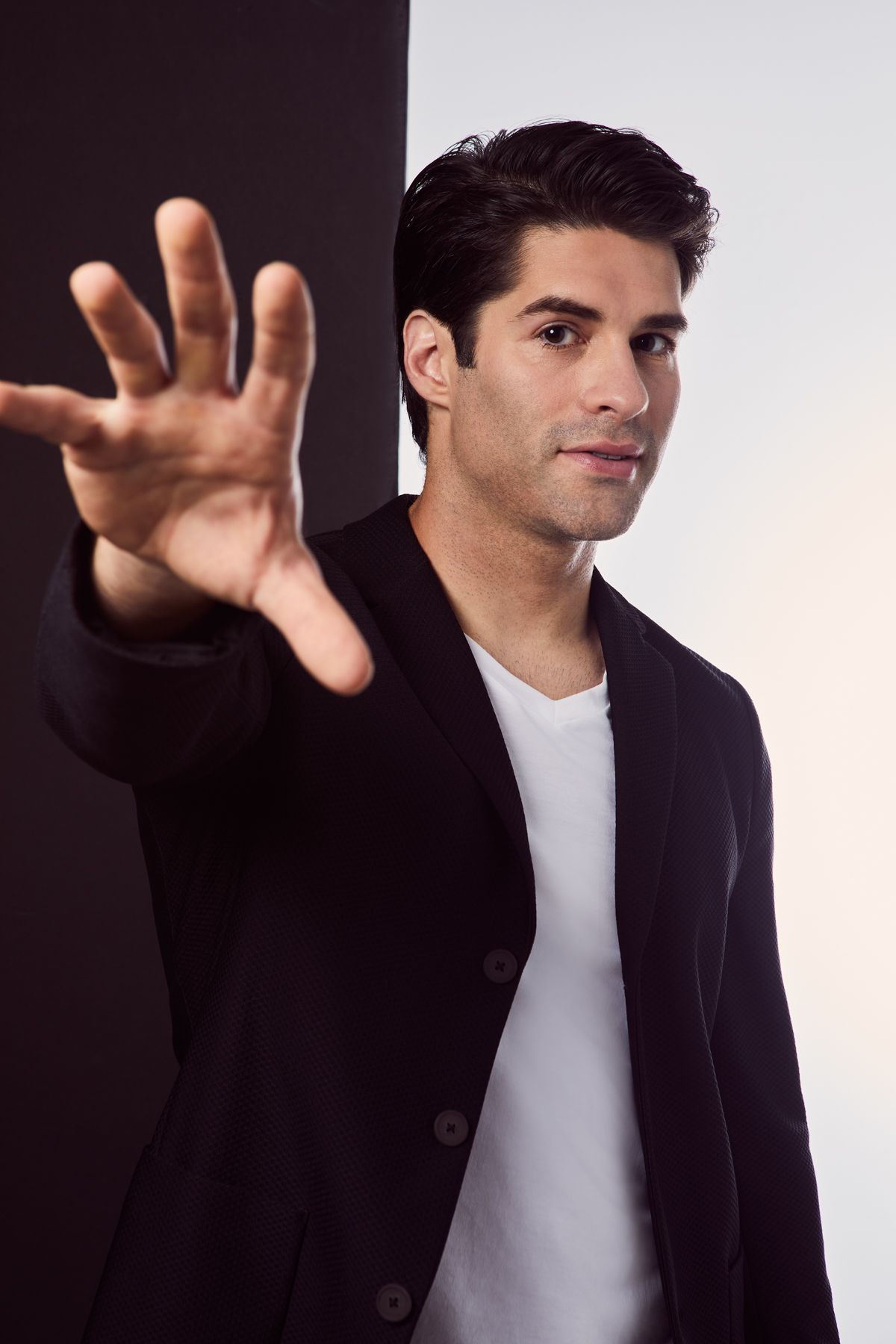 Mark Hamill clearly loves the show — what was it like to see his praise for every single actor when he celebrated the renewal news? Two major things at once!
 It was surreal and so touching. Mark Hamill went on a kindness spree and gave each of us one of the greatest thrills of our lives. We all got these personalized and thoughtful messages. He's an icon and now, as far as we're concerned, he's the mayor of Woodstone Mansion. 
What can fans expect from the rest of the season?
That we'll keep you guessing. I'd expect some laughs, some feels, and some fun surprises, including some more ghosts.
Lastly, if you could manifest something for yourself this year, what would it be?
I get to work on such great material and with such a wonderful team. I am a part of something that resonates with so many people, which is rare. I think we've got a special show and I want to enjoy every bit of this ghostly ride we're on.  
Interview by Kelsey Barnes
Photography by Emily Assiran
Check out Asher Grodman in Ghosts on CBS.