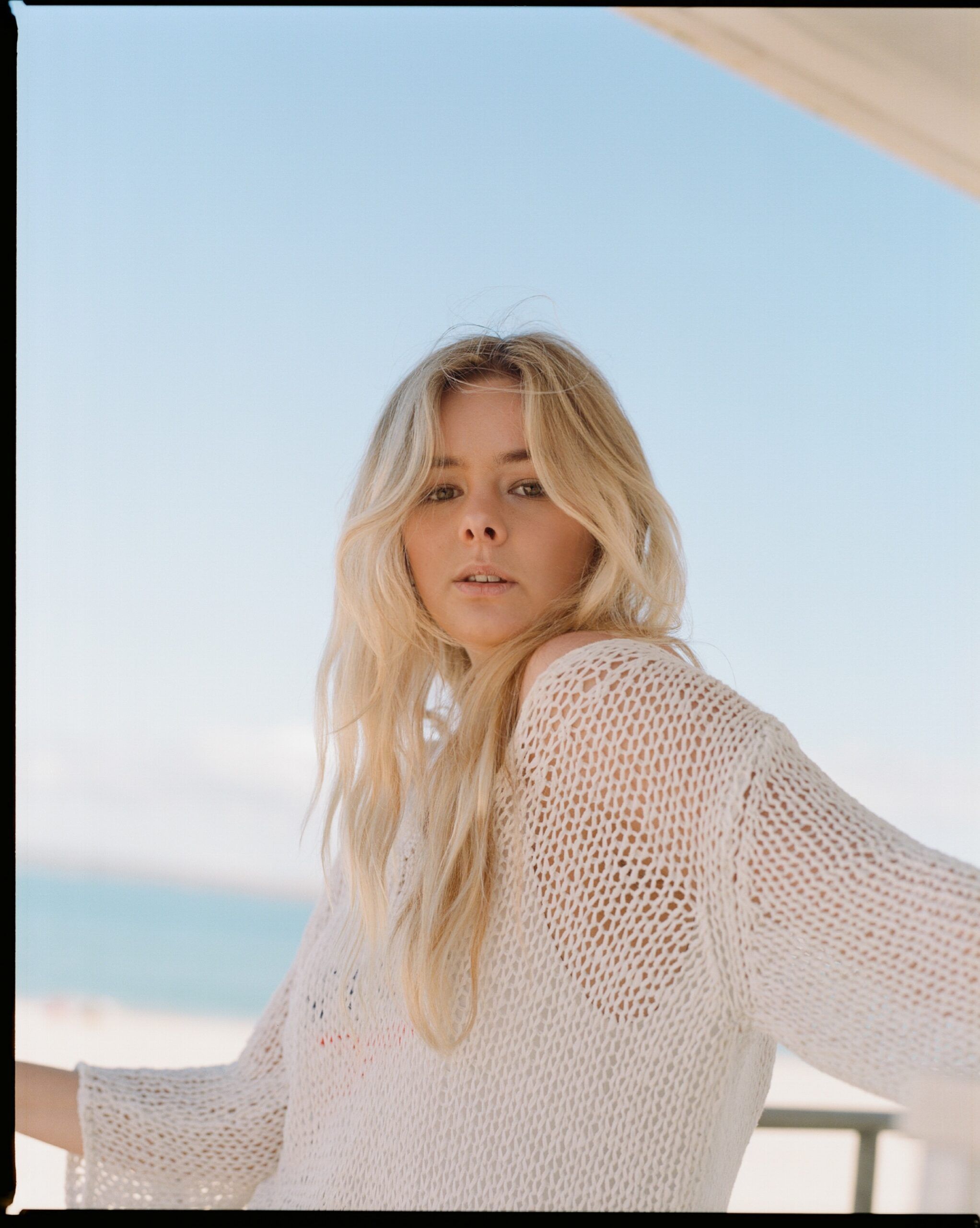 Bailey Tomkinson – California Fire – Track By Track
Rising singer-songwriter Bailey Tomkinson has unveiled her new EP, California Fire.
The Cornwall-based artist first caught the attention of music listeners and tastemakers after the singer beat both Dua Lipa and The Pussycat Dolls to the no.1 spot on the Itunes video charts, even though she's an independent artist. Since then the emerging talent has dazzled crowds at festivals such as The Great Escape, Wilderness, and Altitude Festival. Continuing on her upward trajectory, Tomkinson has now dropped her new project, a five-track EP titled California Fire. It is a lush body of work that combines elements of surf-rock, Americana and pop. California Fire undoubtedly makes for the perfect soundtrack for your summer thanks to its fuzzy guitars, saxophones and nonchalant attitude. With the release of the EP, Tomkinson has penned a track-by-track article for 1883 where she digs into the meaning behind each track on the project.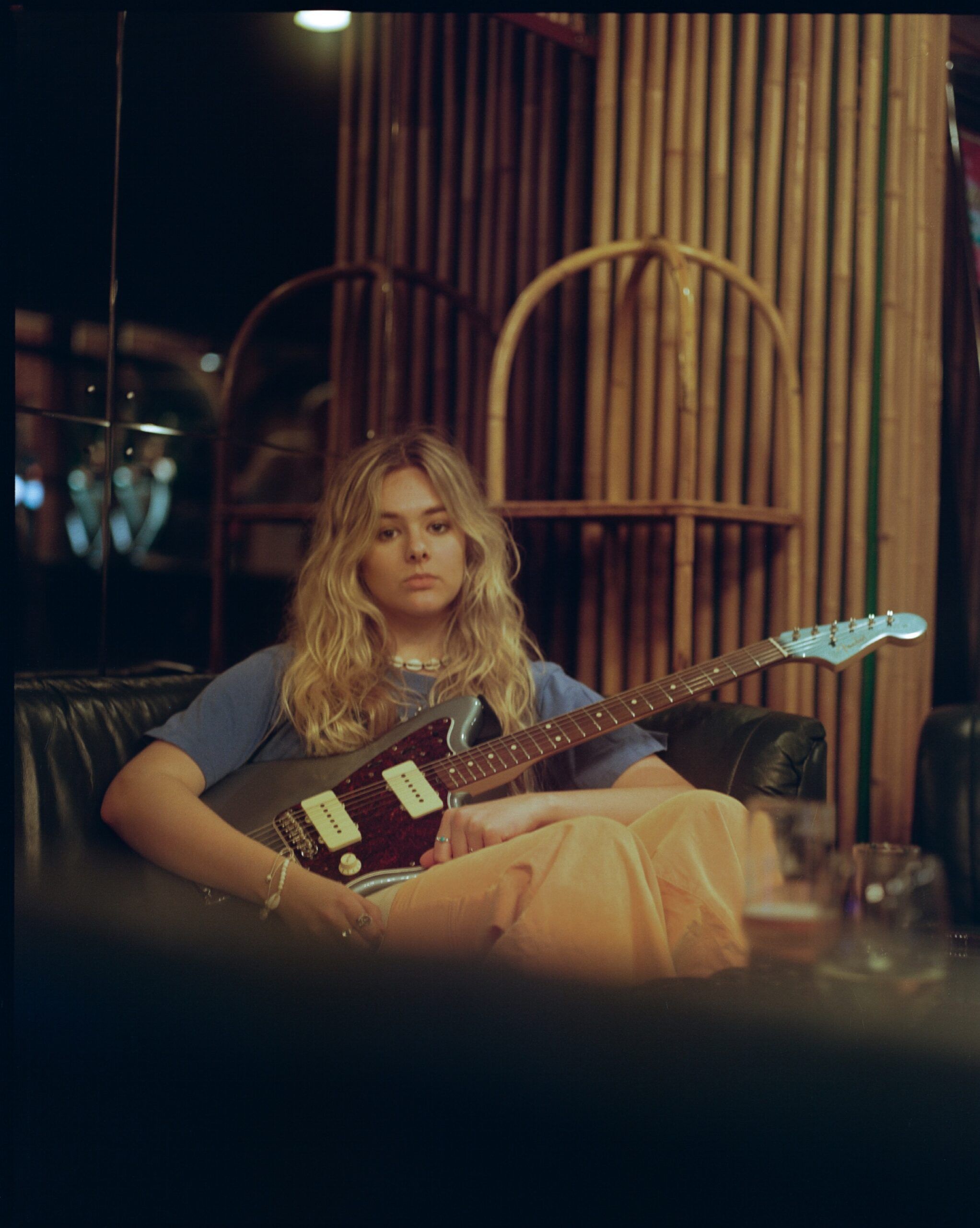 California Fire
We decided to make Cali Fire the title track as we feel like it's the heart of the EP and is an important one to the band and I.
It's written about my friend who never left our hometown when all of our friends went off studying or travelling the world and didn't return. Instead, he's working in the local factory, trapped in a kind of stasis, in his early 20's he's doing what he'll probably spend the rest of his life doing. For all its beauty, Cornwall has a lot of problems, community has been eroded by mass tourism and the prospects of young people carving out rewarding careers, lives, owning a home etc are pretty remote. I wanted to show all that through the eyes of someone longing for more out of life and feeling left behind.
Stylistically, it draws from one of my musical heroes Bruce Springsteen, and we had the phenomenal Michael Underwood from Rex Orange County perform on this song to give it an 80's NYC feel.
Can't Lose
Similar to Cali Fire I was listening to a lot of 80's east coast rock when I wrote 'Can't Lose' – Billy Joel, Bruce Springsteen that kind of thing – I had in mind a real homage to the New York sound of that era, adding Michael Underwood's (Rex Orange County) incredible sax to the band really helped bring that energy. I even managed to sneak a nod to Carly Simon in the lyrics too.
Funnily enough, I was inspired by the film "How To Lose A Guy In 10 Days" there's a line when Kate Hudson says "You Can't Lose Something You Never had" and I think that was the start of the song. I had written most of the song but was stuck on parts so I called my friend – the super-talented Scott Flemming and he helped me finish it off.
Deja Vu
Deja Vu is very much rooted in my Kernowfornia sound – I wanted it to evoke the spirit of the surf and sun-soaked romance, dreams and endless possibility. It's about a feeling that something can be new and exciting but also strangely nostalgic. Germans probably have a really good word for it, but I think it's fascinating that you can feel like you've known somebody for ever, and yet have only just met.
I'm quite a visual writer, often the songs form like mini-movies in my head or they've been inspired by something I've seen. When I was writing this track, I was really taken with Gwen Stefani's "Cool" Music video and wanted to try and paint a visual that mirrored a similar narrative to the one portrayed in her Tuscan short-lived romance.
Last Glimpse
I always love talking about this track. "Last Glimpse" was inspired by the idea of Nirvana's Kurt Cobain. I was watching a documentary about him and one of his fan's said "I love Kurt, he's so wild" in an interview and I thought 'what an interesting character'. He portrayed this fantasy of the ultimate rockstar, but we all know that was a mask to hide somebody really hurting inside. I really wanted the narrative to follow a story about someone who you couldn't read but were really drawn to and that you couldn't find someone quite like them.
I wrote this on the piano, there are three different key-changes in the song so it's never an easy one to play aha. I wanted it to sound epic.
When the Lights Went out (John Cornfield Mix)
When The Lights Went Out is a song about those times when you think you're in a relationship but the other party doesn't. A lot of people have had that experience where you're messaging somebody, thinking it's going well, only to find he's talking to 3 other girls at the same time on Tinder! So, I hoped it would resonate with people's own personal experiences. This song was written about one of my friends at University, I don't know if they know it's about them yet *ahh*
This track was mixed by the legendary John Cornfield (Oasis, Muse) who's been a great friend and has taught us a lot over the last couple of years, we loved his mix of the song so much that we want to release that version.
California Fire is out now, stream it below.