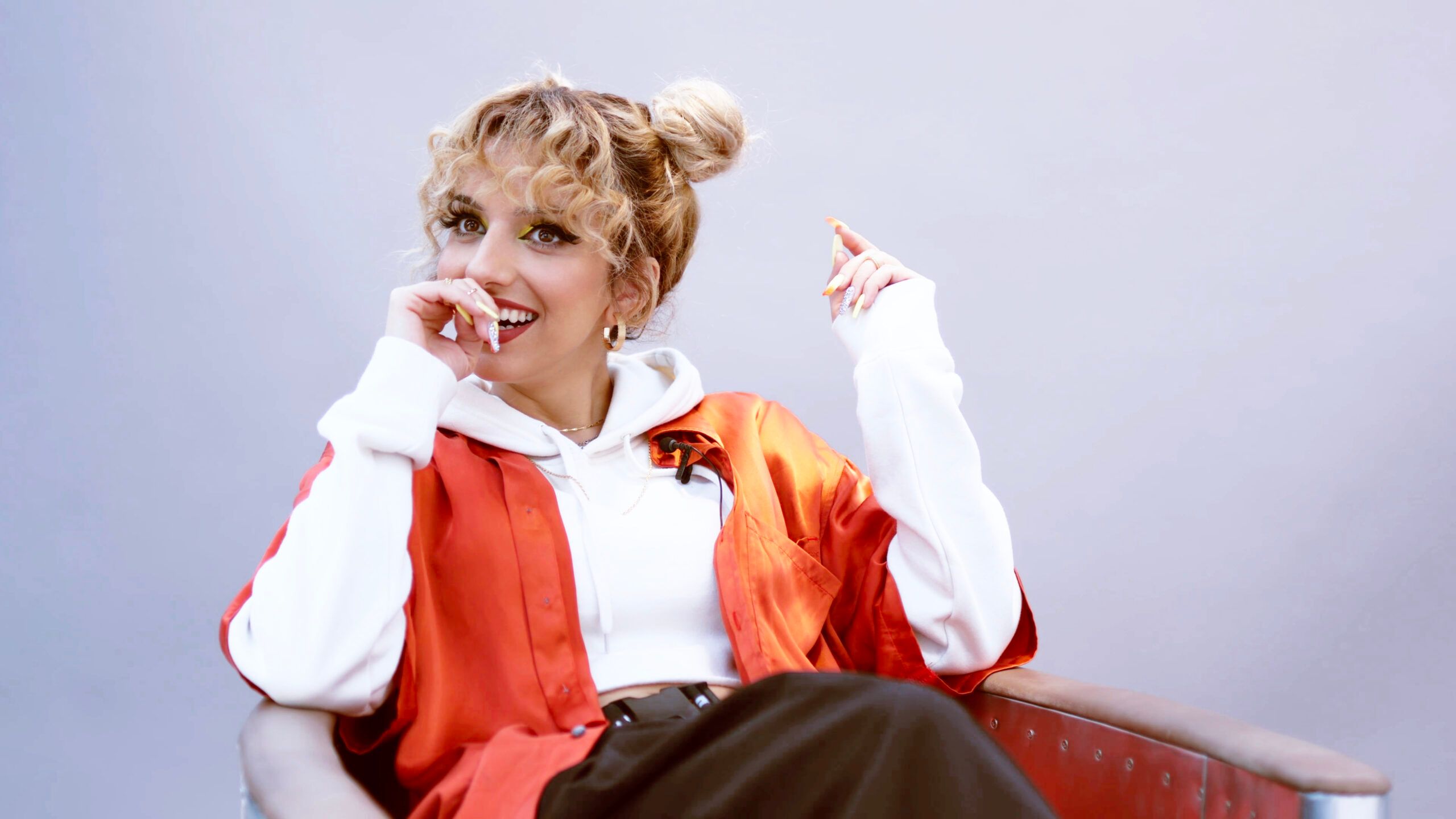 CHAII
CHAII is a multifaceted artist on the rise.
The Persian-NZ performer, writer, producer, audio engineer and director has made a name for herself thanks to her distinctive sound. CHAII's sound cleverly traverses a multitude of different genres and not only has her music been featured in campaigns for FIFA 2021, the iPhone 12+ and Fendi, she was also announced as the first ever New Zealand Spotify RADAR artist. A platform that has previously launched international stars like Lauv, Jorja Smith and King Princess.
To celebrate the release of CHAII's new single "Get It Done", 1883 spoke with the artist to discuss the track, her Persian roots, and more.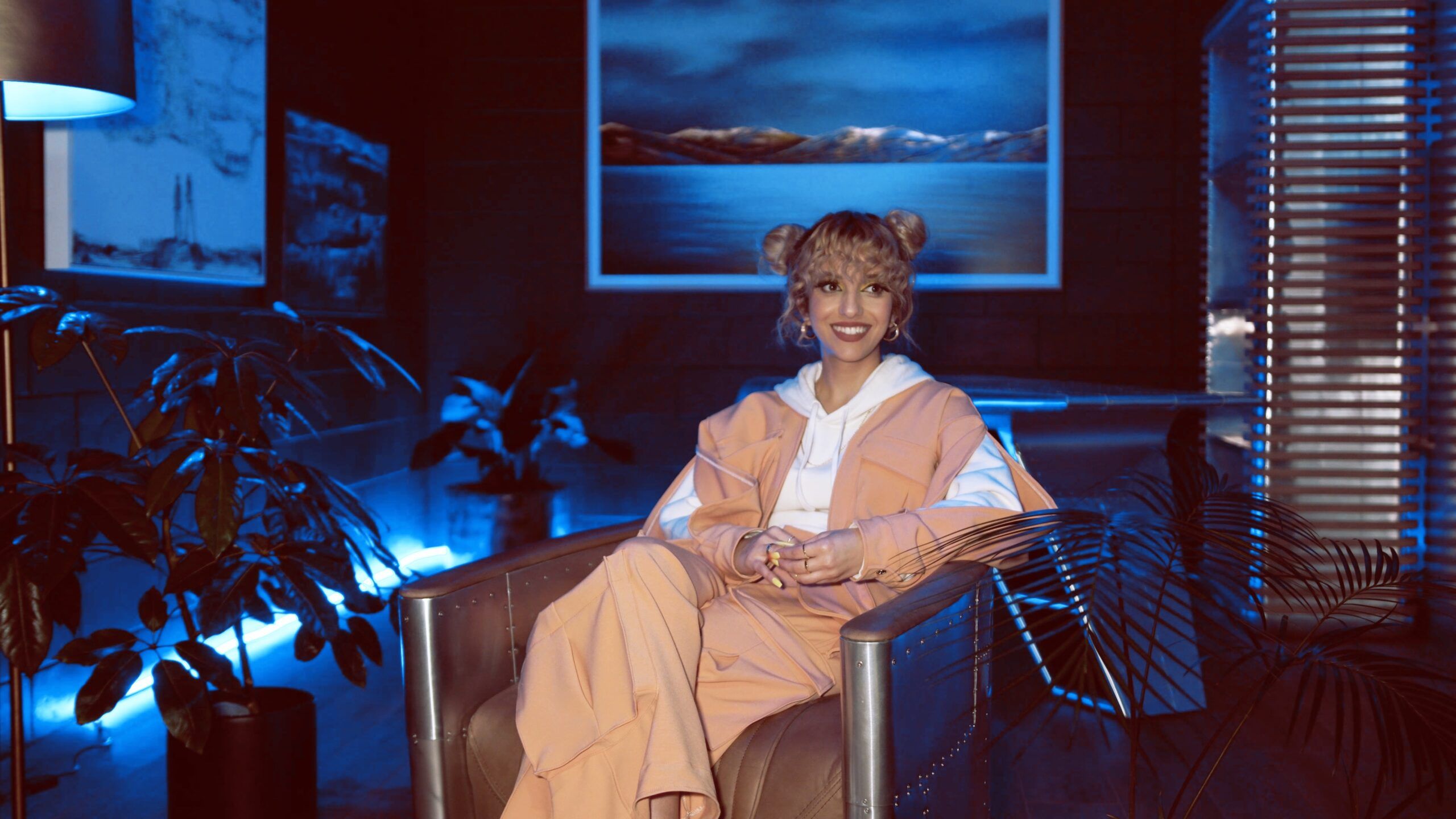 Hey CHAII, tell us about what inspired your new track "Get It Done"?  Did the writing process differ on this track compared to your previous singles at all?
The original name for 'Get it done' was 'Drunk song'. During the first lockdown in NZ  Frank Keys sent me this sick as beat, I had been drinking that night and started to freestyle over the top. I don't usually drink while making music so the writing process was different to usual, different delivery and vibe in general, I really enjoyed it tho.
Let's talk about the amazing video you put out for previous track "Might Just" music video, the visuals for the single look really cool. What would you say was your favourite part from that video shoot?
I got Connor Pritchard to do the video for 'Might Just', he's very talented. My favourite part was how crazy the weather was during that shoot. It was a classic day of NZ weather where it would go from bucketing down rain to sunny to cloudy. It suited the vibe of the song, definitely gave it that pandemic feels.
Can you recall the moment when you found out that you were picked to be the first ever New Zealand Spotify RADAR artist?  The platform has previously launched international stars like Lauv, Jorja Smith and King Princess, so you must have been over the moon…
I was definitely over the moon and was just really happy that such a massive platform like Spotify was interested in my music. I'm not an artist that can easily be put into a box in terms of genre/sound. Especially because all the songs I do are so different from one another. It's just really encouraging to know my music has a place on bigger platforms.
Alongside this, your music has also been featured in campaigns for the iPhone 12+, Fendi, and you have even been on soundtracks for Tony Hawk's Pro Skater and Fifa 2021. These are all amazing opportunities for more people to hear your music. Do like to get involved with the business/sync side of thing or do you just prefer to focus on making your art? Some artists like to avoid the business side of the music industry but some like to get hands on! 
I love being hands-on with every aspect of the creation but I also love being involved and across the business side as much as I can, working closely with my amazing team at BMG, Bigpop as well as my manager Callum August. You learn so much about the business-side working with a big team of talented individuals. They have done such an amazing job of making the syncs possible. We all have been working very hard so having these incredible collaborations makes me even more excited to keep creating.
As you're also an audio engineer, how would you say this has benefitted your music career so far and why?
It helps to understand the different aspects of creating. Knowing how to manipulate sound has been a big part of my sound when I produce. In general being able to make good demos to pass on to the engineers I work with is very helpful. I feel like you also save a lot of time being able to communicate properly with mix engineers/producers.
Who would be on your dream collaborations list?
Childish Gambino, Doja Cat, DaniLeigh, Tierra Whack, Pharrell, T-pain
It's great to see that you're championing your Persian roots within your music, Why was this so important for you and can you tell us about the process you went through to find your musical identity?
Music has always been a way for me to keep my Persian roots alive. I'd listen to a lot of Persian music and watch movies so that I won't forget how to speak Farsi. There's something really moving and emotional in the traditional Persian music I listened to as a kid in Iran. It's rare to get that feeling but I wanted to somehow bring that emotion into my music. I stopped releasing music and hid away for 4 years while trying to see what that 'sound' was. I kept digging and collaborating until I felt the balance of my Persian and Western culture come together to reflect who I was. During this process I made a lot of 'wtf' type music, sometimes not even complete songs just sounds. I made many beats and experimented with my vocals that didn't quite feel right, it almost had to go through a very ugly transitioning period to reach what it is now and I'm sure it will keep developing from here on. I'm just happy I didn't give up when it wasn't sounding how I wanted it to sound, instead I believed in the process and spent the time it needed to get here.
Finally, what's next for CHAII?
I have an EP coming this year which I'm super hyped about. This EP is again a different side to me. I got to collaborate with really amazing Artists/Producers.
"Get It Done" is out now. Follow CHAII @Chaii_music
Interview by Cameron Poole
[embedyt] https://www.youtube.com/watch?v=sXmS88M1b60[/embedyt]