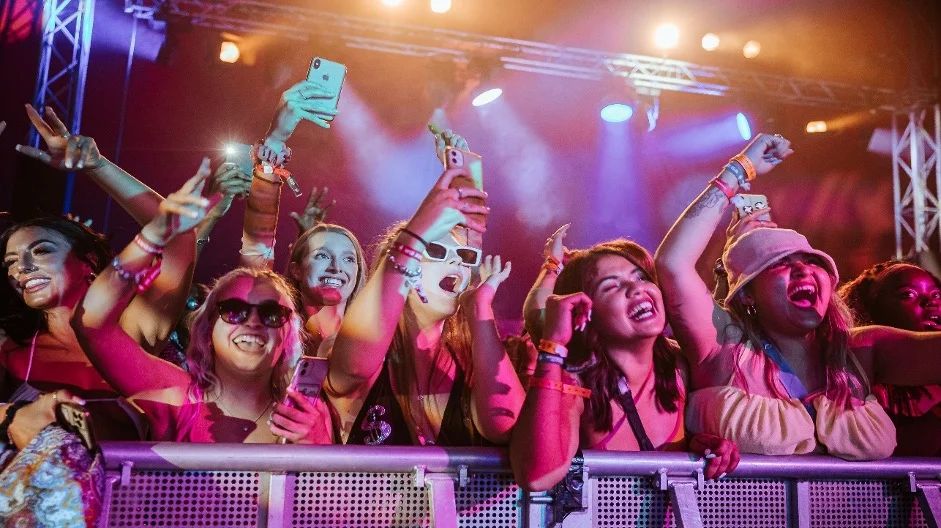 Strawberries & Creem 2021
Strawberries and Creem or – the place to be now that we're free! Having the time of our lives at the world's first "Safe Spaces now" Festival
Last-minute with no expectations my flatmate and I packed our stuff to go to Strawberries & Creem.
With leftovers from dinner and some G&T, we started this trip as glamorous as possible with a COVID test on the train – the only time I love being around negative people!
The shuttle dropped us off right at the Festival and I would lie if I would say that we didn't feel pretty cool going to the accreditation point to get our press passes.
We might not get an award in setting up a tent but we did it. Blue skies, hearing the first sounds coming from the main stage and I was ready to dive into the sweet world of Strawberries & Creem.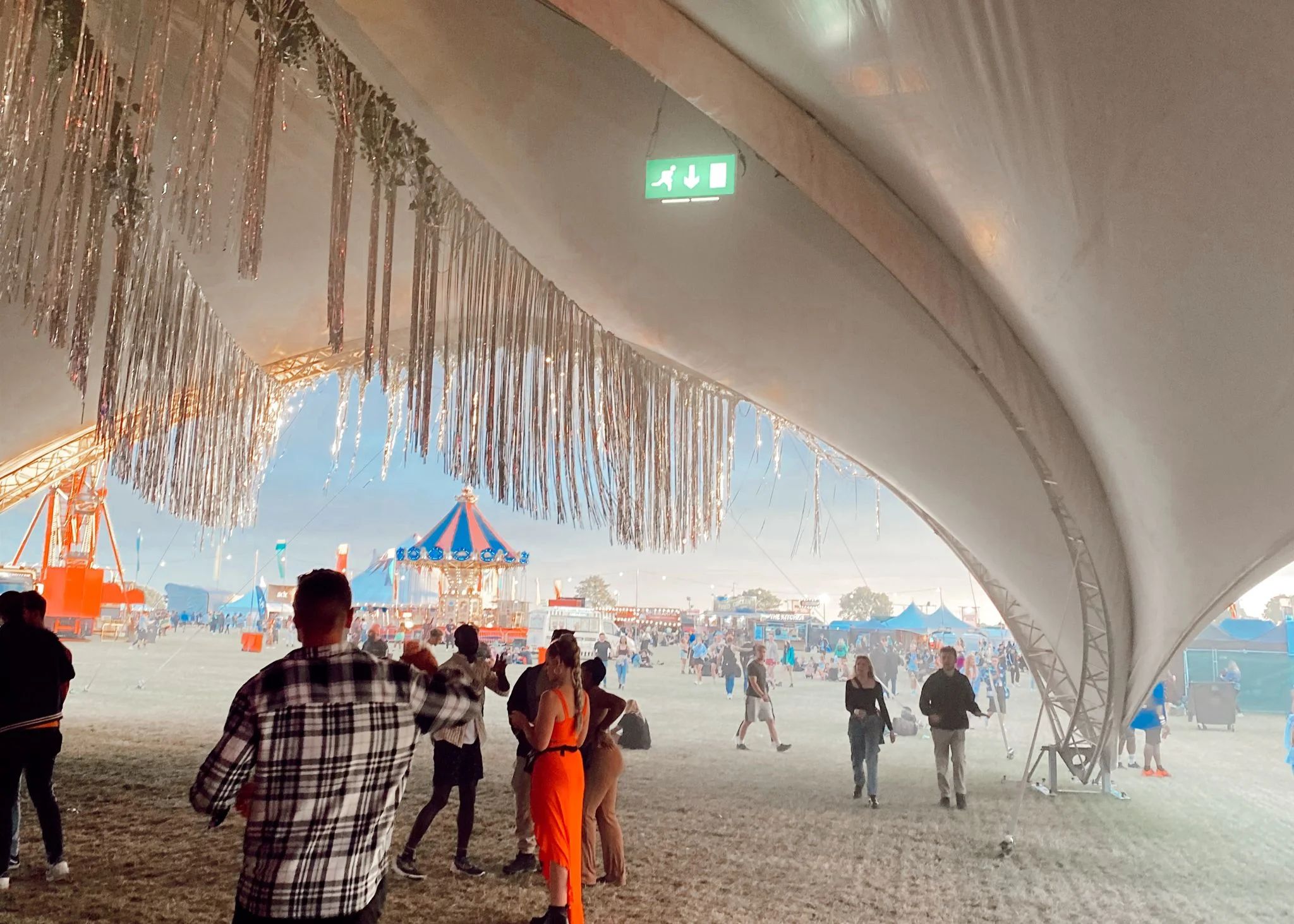 Before we even got to enjoy the music we found the UN Women tent on site. I am so grateful that Strawberries & Creem Co-founder Chris Jammer reached out to them to make us women all feel safe. They had guardians walking around you could always reach out to anytime. As the only global organisation, UN Women's mission is to make gender equality a reality.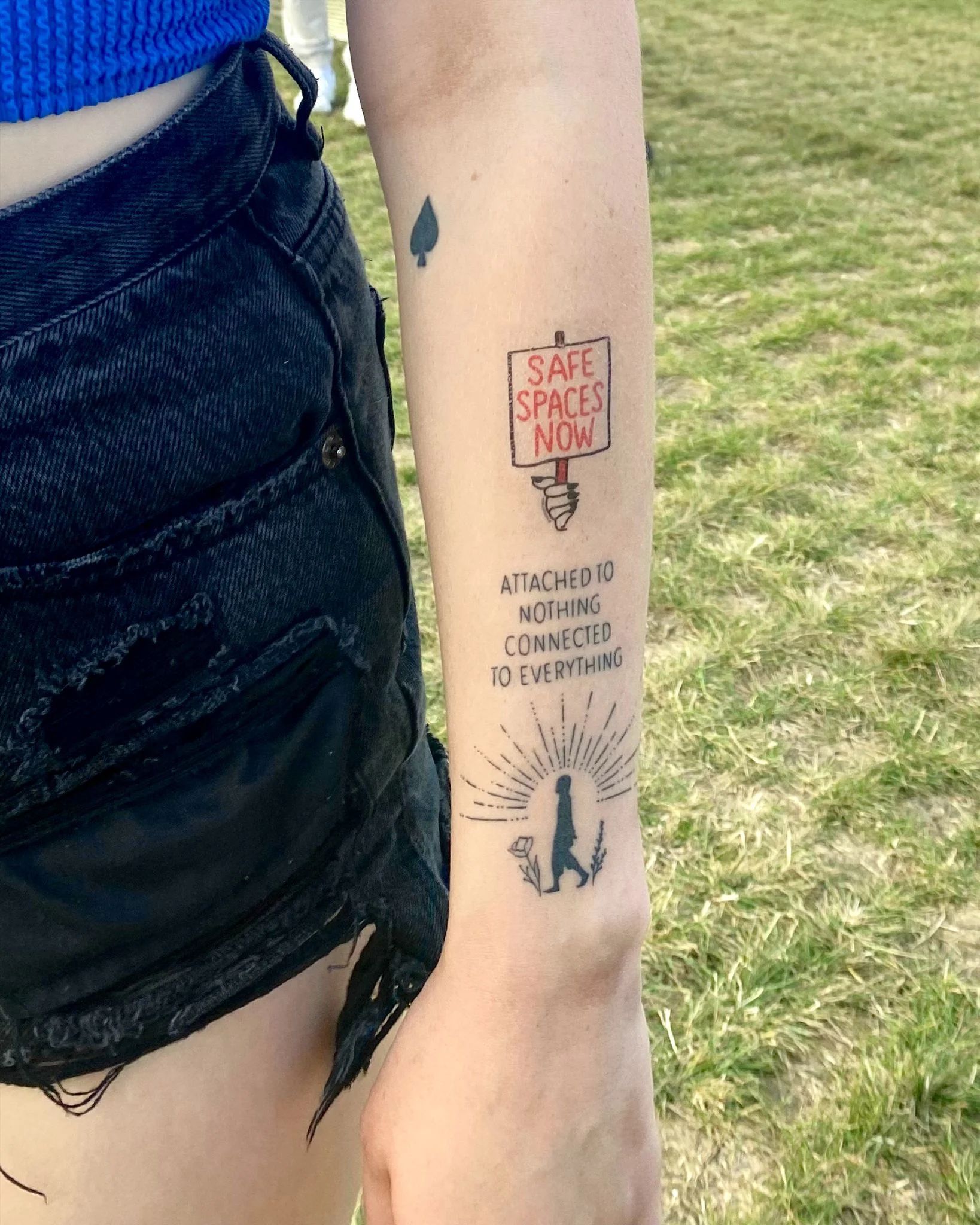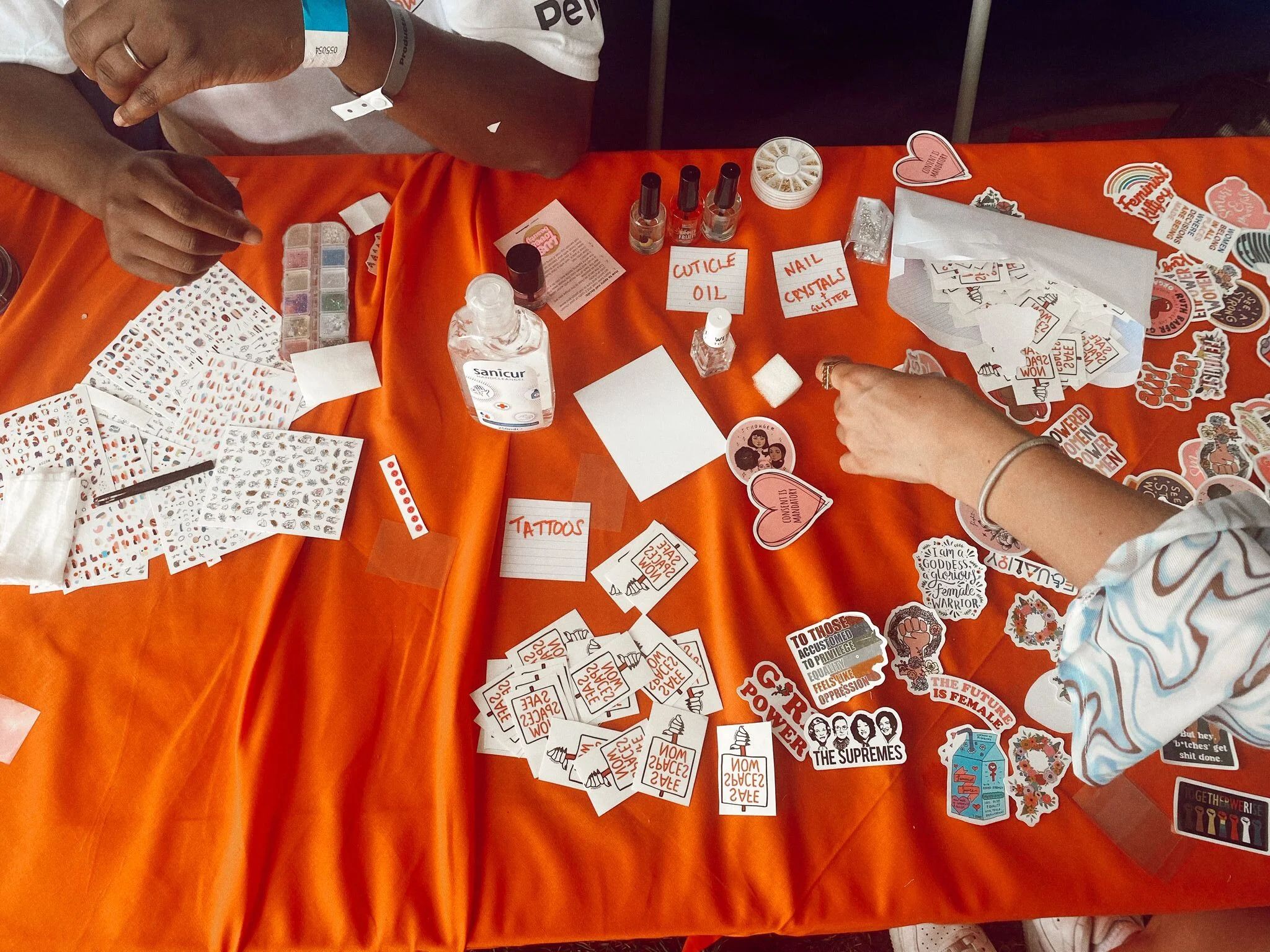 There was no room for sexual harassment. Zero arrests by the way on top! UN Women called Chris Jammer "A real ally" and it just warms my heart seeing this transition or even revolution in the event scene. 
We need more people like him in the industry for sure and I tip my hat to all those who organised it.
Not only did we get to see some of the greatest artists but most importantly we loved seeing such a diverse line-up and female empowerment.
So many cultures coming together to celebrate music. From newcomers to well-known acts just like Burna Boy, Koffee, or Little Simz. What else could you ask for? Well, maybe a ride on the giant wheel or a shot for free from the Hennessy stand…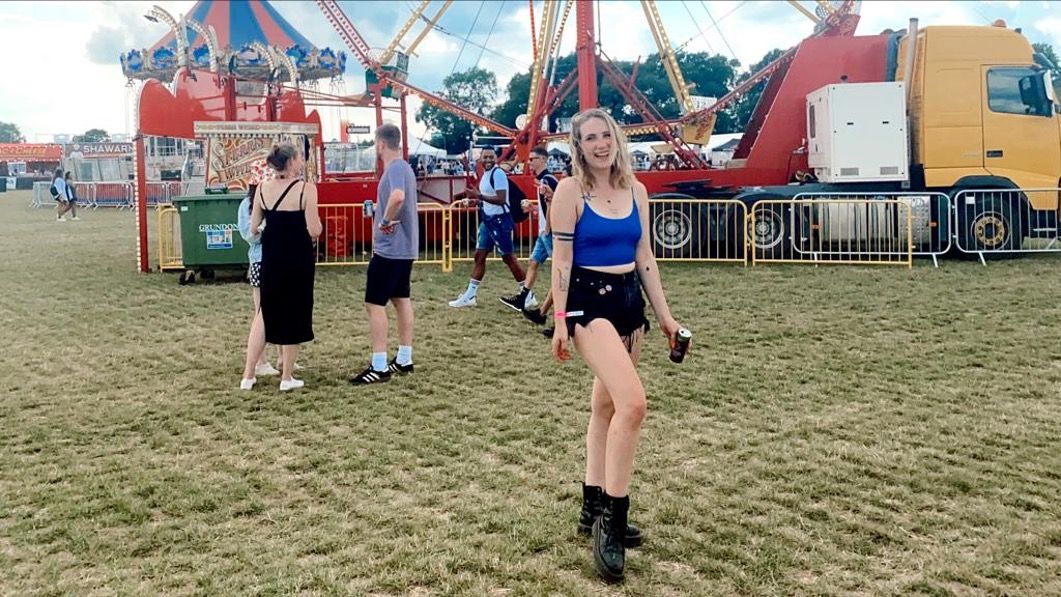 Our pink ribbons got us into the VIP area where the vibe was truly magical. Served with the best sounds curated by OAK. Ending here the first day in style at the afterparty. What a vibe! I truly feel connected to music again and am so inspired.
We went to bed thinking "wtf just happened?". We've seen Honey Dijon and Archie Hamilton cooking at Studio S&C who brought back my love for electronic music and we spent hours at the main stage – time was flying by with such a line-up!
This was only day 1 and I could go on like this for forever… but I'm taking you on a quick journey through day 2 which started with a slight hangover for my friend.
And what's better than Nando's when you're hungover? Right! Nando's for free! If you thought the golden ticket was the press pass you are wrong. It was the chicken voucher to get A Nando's meal at the VIP area. Ready for the day we discovered this dancing legend on stage and the crowd went wild although it was only 2 pm!
Jackson and his dance crew were killing it and if I get to interview this one I have to ask him to teach me one move or two. I am excited to see where the music will take him – it sounded amazing and for sure someone to keep an eye on.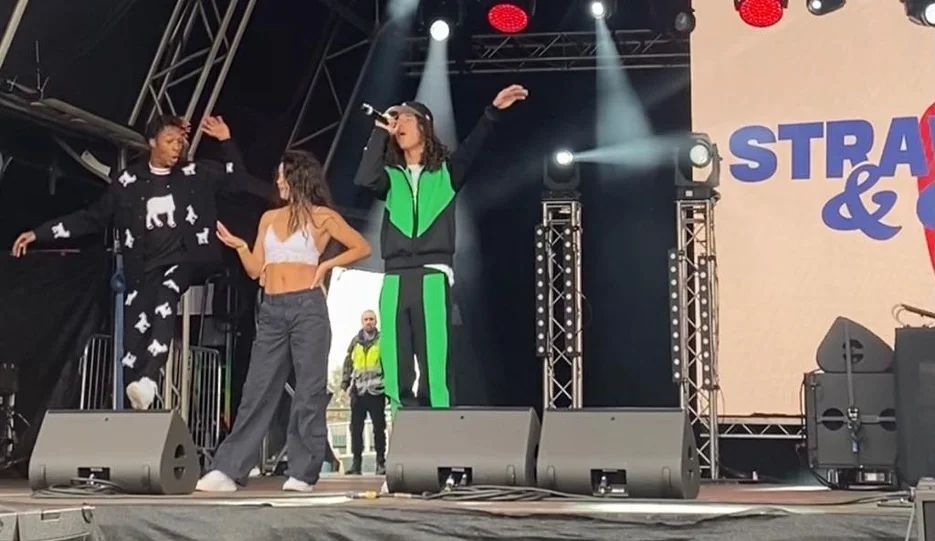 Another highlight of the day – S&C sent Wes Nelson and Hardy Caprio on stage!! Nice to meet ya guys. I might be deaf now cause of the girls screaming "I love you Wes I want a child from you" but it was absolutely worth it.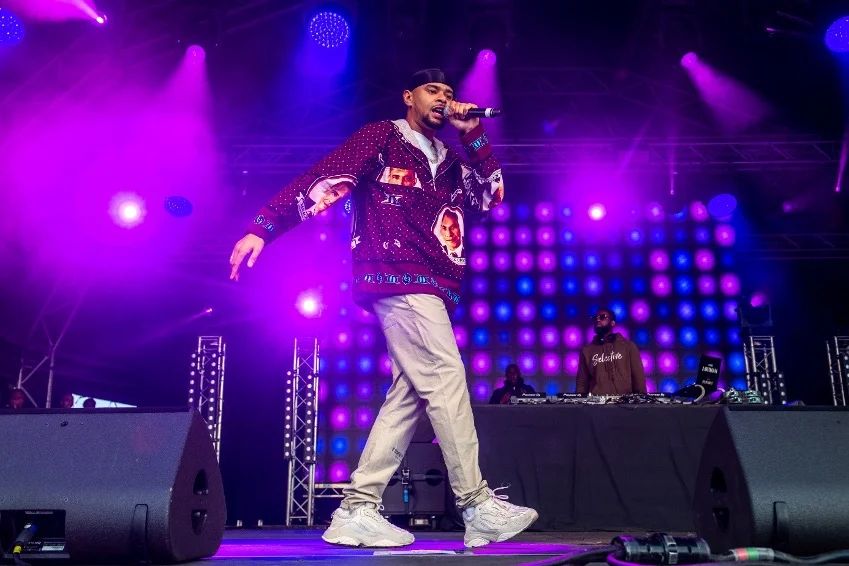 While the sun was going down we were waiting at the Nando's lounge for Little Simz to jump on stage. I still get goosebumps thinking about this one moment when "Introvert" started playing and people were running towards the stage. Let it be 2 minutes and the space was filled and once again I couldn't believe how lucky we are to experience this and what music is capable of.
This reminds me of a conversation we've had with up-and-coming artist 5EB. He just turned 19 and won the Prospect100 Global Music Competition which got him a ticket to S&Cs main stage.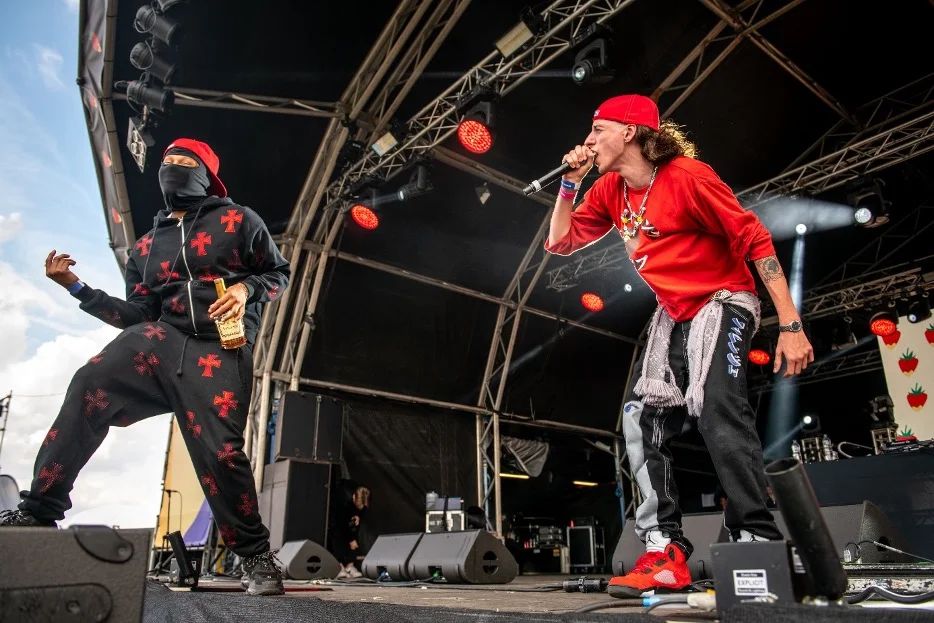 Fendi (5EB) is carrying his friend's legacy who sadly passed away.
"Just understand that life is short. Nothing is stopping you or making you special. We are all going to die. So at least I'm gonna do everything to make this life a memorable one!"
5EB is just about to release his new album – you better watch out!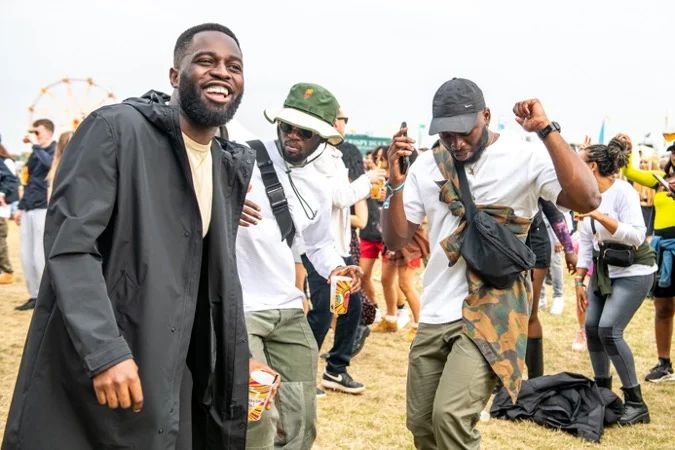 So when you're at Strawberries & Creem make sure you walk around with your eyes and mind wide open – there's so much more magic than what happens on stage. The team put a year of sweat and effort into this one weekend and the details make it so special. So thank you Chris Jammer and Preye Crooks and everyone else involved for making me feel excited again for our industry and I am so looking forward to next year.
SAVE THE DATE: 18-19th June 2022.
My friends will probably hear from it for next few weeks and I apologise in advance.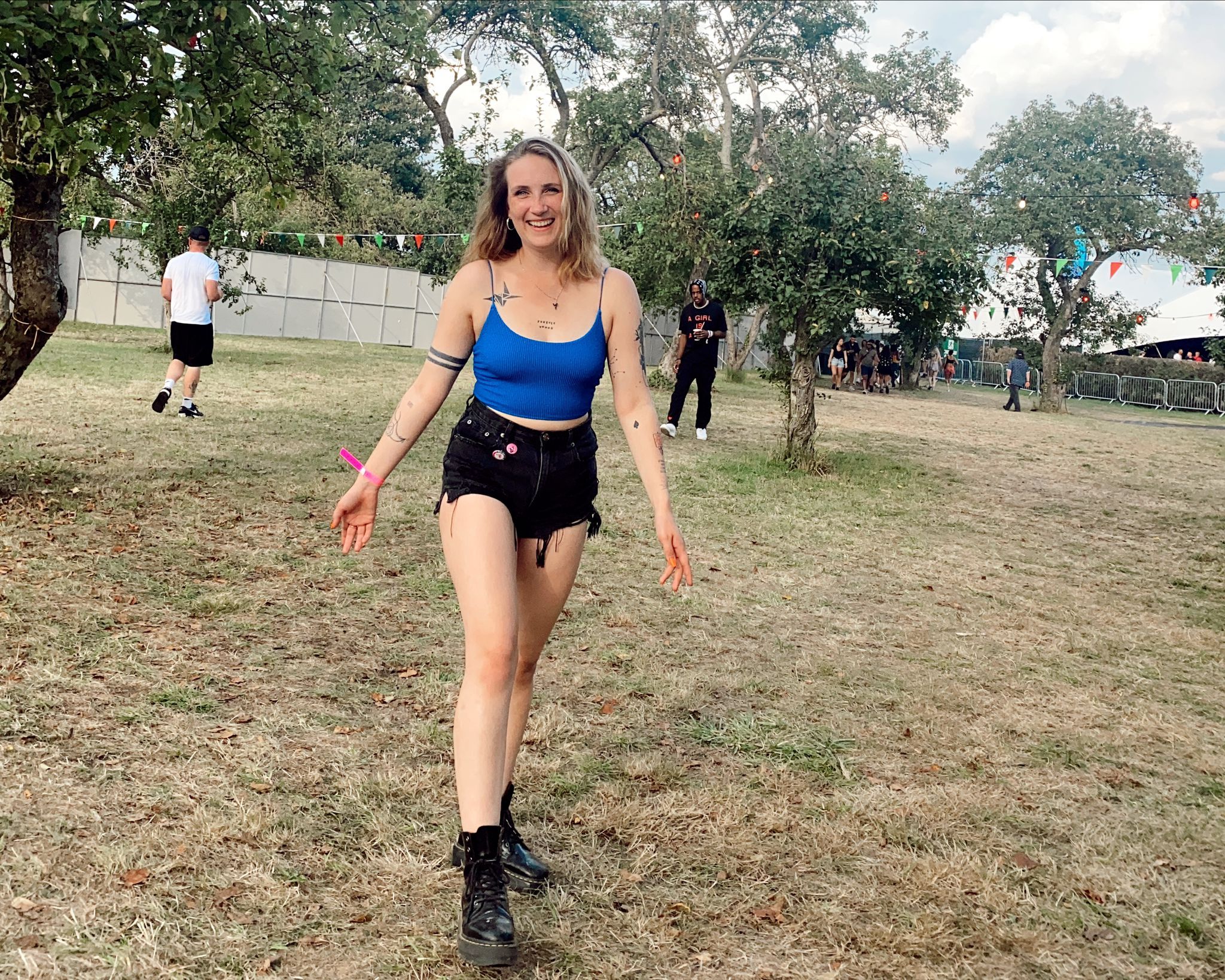 For more information on Strawberries & Creem visit www.strawberriesandcreem.com
Words by Caroline Hawks