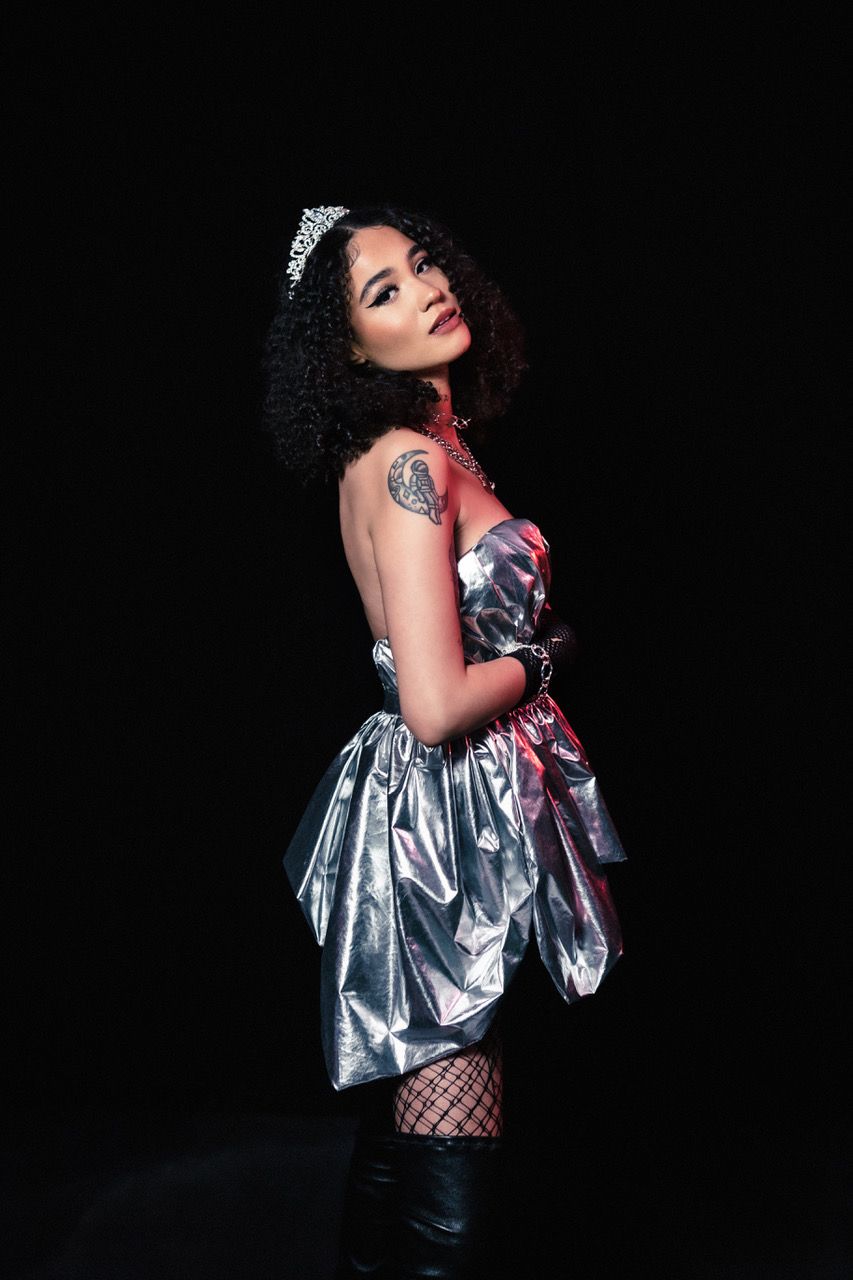 Cloudy June
The emerging alt-pop artist Cloudy June is back with the brilliant new EP,

21st Century Princess.
If you listen to the singer-songwriter's new project, you'll be greeted with unique vocals, relatable lyricism and effortlessly cool sonics. But even before this release, Cloudy June has always used music as a way of channelling her unfiltered thoughts into infectious tunes that are confident, vulnerable, fun, and lively. Since starting her career several years ago, the queer-icon-in-the-making has gained over seventy million streams and garnered support by various tastemakers. Throughout Cloudy June's 21st Century Princess, the charismatic artist wants you to feel self-empowered and encourages you to take up self-expression, you can hear this throughout the six tracks on the extended play. It's undoubtedly a very exciting point in the Berlin-based artist's career so far. She's just finished off a sold-out European headline tour, released a stellar EP, and has an action-packed summer booked as she will be performing at two renowned German festivals, Southside and Hurricane. You need to keep an eye on this artist as she is only going to get bigger and bigger.
In conversation with 1883 Magazine, Cloudy June sits down to discuss the new EP,  her musical journey so far, and being an artist that empowers the LGBTQ+ community.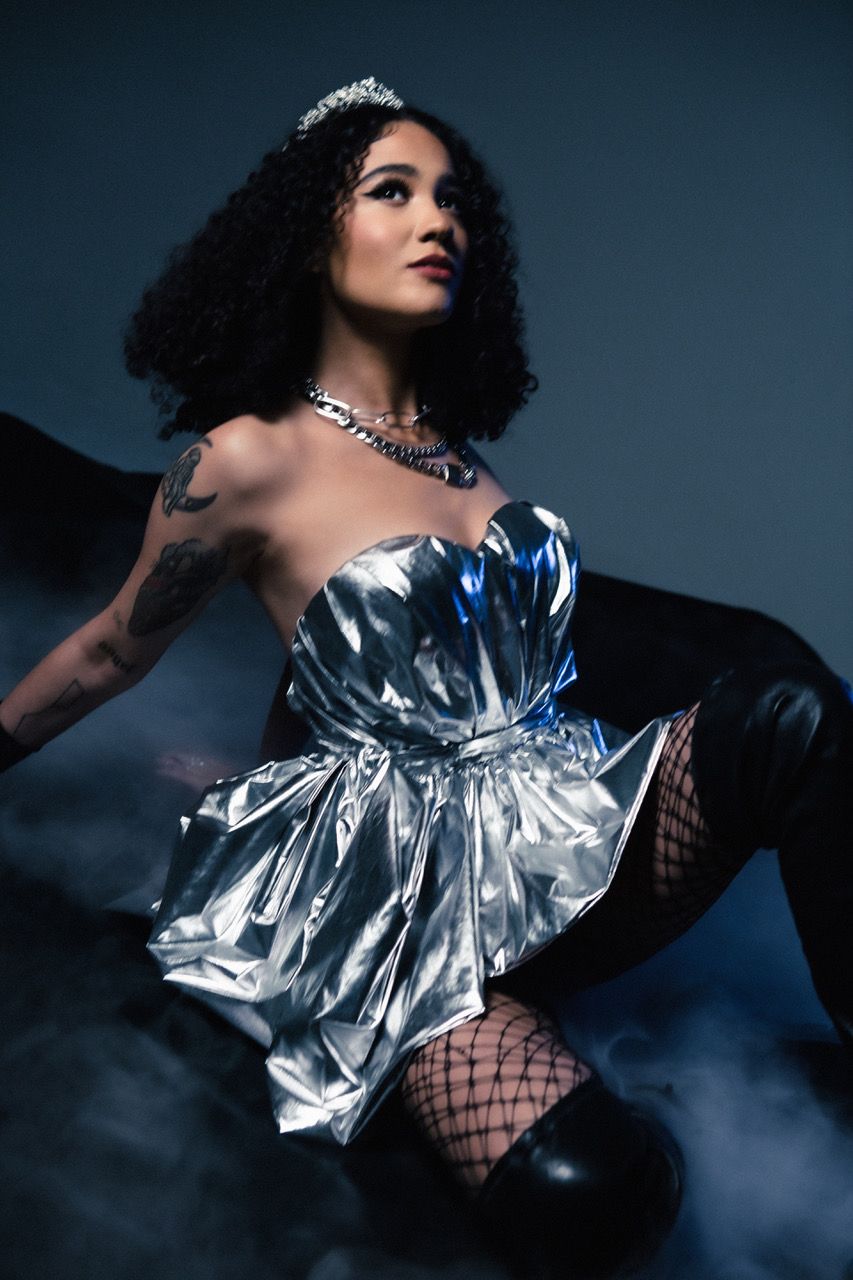 Your musical journey to this point has traversed different genres and sounds. You spent three years fronting a death metal band before focusing on your solo projects which sonically are more within a pop realm. What made you make the jump from such heavy sounds to the lighter, more melodic pop world? Did it feel like a natural progression?
As a kid, I listened to Rihanna and Miley Cyrus a lot. So I kinda grew up on Pop – plus the rock music that my dad listens to. Later I discovered bands like AC/DC, Judas Priest and Van Halen. When I joined a band in high school, my bandmate introduced me to death metal. That's when I discovered many new acts I still love today like Arch Enemy and Opeth. I also went through an anJ-pop phase at some point, which is funny in hindsight. Honestly, I feel like going through different styles gave me the opportunity to find a passion for all genres and I get to enjoy lots of stuff now.
Do you find your creative process differs now when writing for a more alt-pop sound? What messages do you hope to convey with your releases?
I love the process of trying to come up with the best possible way to say something. Before one of my songs was called FU In My Head, we tried out many different phrases and words in the session to find the one that hits 'just right'. And melodies are so much fun to do, for "FU In My Head" I had many parts of the melody super quick, for other songs it took way longer.
I want my music to feel liberating, and empowering but also to put things into words and sounds that I didn't know how to say before. And sometimes I want my music to just be fun and to make people feel good.
I read that you take a lot of inspiration from the unapologetic feminist icon that is Courtney Love. Being a rising queer feminist artist yourself, how does it feel to have people tell you your music has inspired them and helped them feel more confident?
When people tell me that my music makes them feel confident I get this feeling that I'm doing the right thing and that I'm in the right place. It's like I'm not only doing this for myself, but I also get to inspire other people on the way, especially people who feel seen in my songs. And I'm grateful for that.
Empowerment and self-expression are two things you find important to convey through your releases. You use your music to explore various social taboos and as a way of tackling issues like sexuality and equality. I know the shock value is something you strive for lyrically but do you ever have moments when you feel the lyrics you have written are just too personal, hard-hitting, or provocative to release?
The only moments when I feel like I can't put out a song I wrote is when it's not 'me' enough, or it's performative. If anything I wanna get a little more personal in my songs and more vulnerable. But I sure do have limits to what I'm going to say and how explicit my music gets. I love cursing but I feel like I wouldn't get graphic in my songs. But hey, life is funny so who knows.
The music industry is still a very male-fronted environment and being a voice to empower both women and the LGBTQ+ community is extremely important to you. Have you had to overcome any hurdles due to being so unapologetically upfront within your music? What do you think we can do to make the industry more inclusive in the coming years?
I am lucky to have many wonderful people around me who believe in the same values as I do. But I am also aware that there is still a long way to go. Especially in higher positions on the business side of this industry, I am still seeing mostly men. And those are the people who dic-ate the direction of everything. Standing my ground as a woman is so important and I'm still learning to speak up more everyday. But it's the job of people in powerful positions to create structures that amplify the voices of the ones who are not.
As an artist, you must be constantly evolving and changing whilst fin- ding who you are and what you want to be. In regards to your lyricism and musical style, where do you see yourself five years from now? Is there a certain point you wish to get to or do you feel like you have al- ready achieved a good level of expression within your artistry?
I feel very comfortable in where I am now with my music. But I definitely want to try more experiments in the future, which I will feel more free to do when I release bigger projects like longer EPs or albums. I'm sure my music will keep on evolving and growing just like I will, would be a shame if I just kept doing the same thing over and over again now.
Finally, what are you focusing on right now in your career?
My EP 21st Century Princess has just released today, so that is my current focus. I am so excited about this EP and I've worked towards it for so long now.
Cloudy June's new EP 21st Century Princess is out now. Follow Cloudy June @cloudyjune
Photography Iga Drobisz