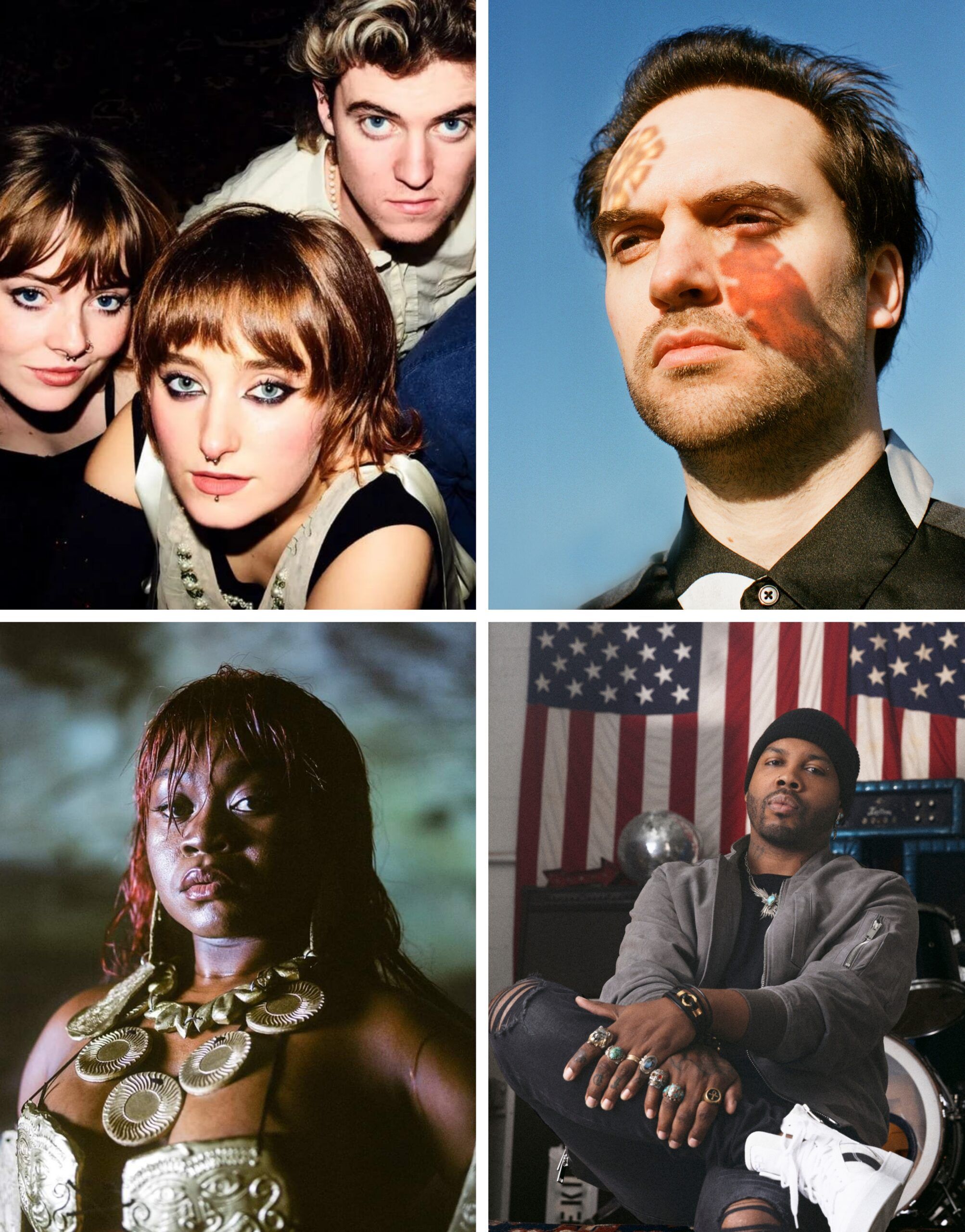 1883 On Rotation: NewDad, LA Priest, Sampa The Great
The latest in new music from NewDad, LA Priest, Sampa The Great, Ayron Jones & more in this week's 1883 On Rotation playlist.
On rotation this week is renowned artist Alison Goldfrapp. The songwriter has just released her debut solo album The Love Invention. Make sure to check out the album track, Gatto Gelato, for some vibrant electro-pop goodness. The Irish four-piece NewDad are back with a riveting new single entitled In My Head. The song is a glorious concoction of ethereal vocals, shimmering guitars, and alt-rock sonics. Make sure to catch the fast-rising group when they play a headline show at Dublin's The Grand Social on May 24th. LA Priest is a talented songwriter and he's just launched his third studio record Fase Luna via Domino Records. The creative is known for his synth-driven sonics but ended up stripping things back and implementing more guitar this time around on Fase Luna. Check out the album track, It's You. Sampa The Great is an award-winning poet and rapper, the talented artist has just released the deluxe version of her sophomore album, As Above, So Below. If you didn't listen to the original version then now is the perfect time to dive into this stunning LP. Listen to the album track, Lane (featuring Denzel Curry).
Elsewhere in the playlist, you can find the Seattle-based rock artist Ayron Jones. Acting as a teaser from his forthcoming second album Chronicles Of The Kid which lands June 23rd, his new single Title is an exhilarating rollercoaster. Thanks to the track's strong vocals, heavy guitars, and pounding drums. You can catch Ayron Jones on tour during his UK & EU dates in July, with further international dates throughout the year. Emerging songwriter Charli Adams is back with the new tune, na na na song. It's a breezy slice of anthemic of soft indie-rock. Charli Adams says about the track: "I wanted the song to sound as easy as falling in love is when you're being treated kindly and softly." Indie legends The Drums have returned with two brand new songs, Plastic Envelope and Protect Him Always. Both songs are utterly striking, you can hear the raw emotion in Jonny Pierce's sublime vocals on Plastic Envelope and the strings on Protect Him Always are absolutely divine. You can expect more from The Drums in the future. Finally, acclaimed pop artist James Arthur has released the stellar acoustic-led track, A Year Ago. It's one emotive ride, give it a listen.
Listen to all this and more via the playlist below.