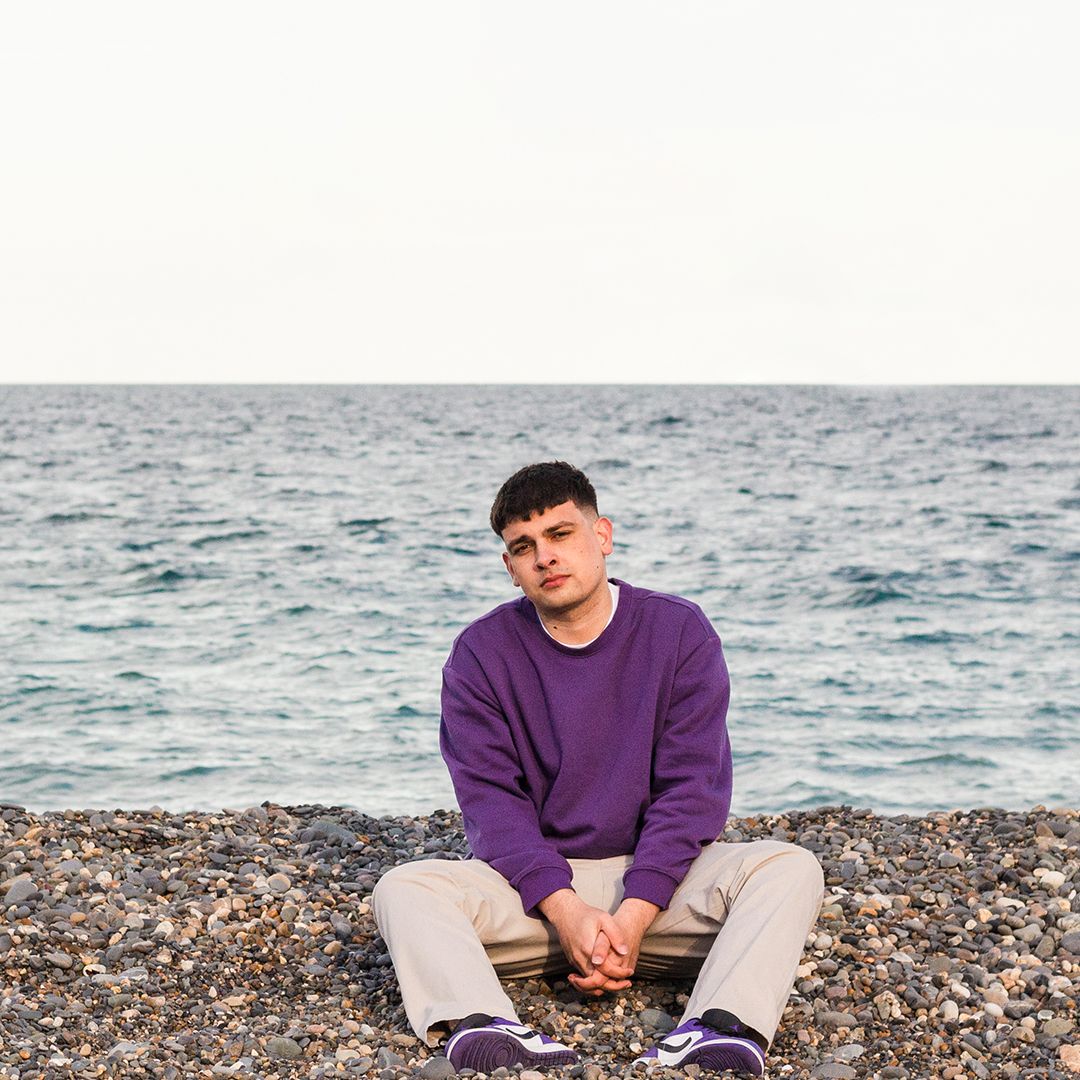 Daire Patel
Growing up isn't always sweet — just ask Irish artist Daire Patel.
Blending lo-fi pop with a hip-hop thread tying all of his tracks together, Daire Patel is one of Ireland's most promising rising young acts. With a knack for introspective lyrics that are drenched in vulnerability, Patel's latest track — Pretty Sweet — embodies what it means to come of age in 2022. Diving into his past, Patel grapples with growing up and aging in Pretty Sweet. 1883 Magazine chats with Daire Patel about Pretty Sweet, the inspiration behind his song, his Irish roots, and more.
You released your first single Moodswings 4 years ago. How have you grown as an artist between then and now?
God this is a tough question and honestly sometimes I look back and I feel like I haven't grown at all. I have to remind myself of what I have achieved so far because I set such high standards for myself it's easy to forget. I think the music has definitely grown, I've made a wide variety of songs and my on stage performances these days have never been better.
As an artist that dances between genres, has it always been important to you to never constrict yourself to a certain label?
It's so important, I love listening to so many different genres of music so it wouldn't feel right to stay stuck in one box. Nothing is more fulfilling than going outside of your comfort zone and making it work.
Pretty Sweet explores themes around growing up and embracing change. Was there a specific moment that inspired you to make this track?
I think it was a lot of different moments and feelings I've faced over the past few years. I dealt with a lot of anxiety when I was a teenager and I think I really started to come into myself as a person and artist around 2019, only to lose that progress to covid. Now all off a sudden I'm 24 and I'm just not really sure what I'm doing or how to get back on track, Pretty Sweet was my way of expressing those feelings.
Can you tell us the inspiration behind the music video's concept?
I guess the whole wake up go back to sleep section of the chorus inspired the video, I just thought it would be funny to shoot a video where I kept waking up in different locations. Sam Fallover really killed it bringing my vision to life.
This song in particular is rooted in something that many people will relate to — what do you hope people take away from it?
I hope people takeaway that it's totally fine to feel upset about growing up, losing people you care about and struggling to find your way in life. Basically life's tough sometimes and that's ok.
What did you learn about yourself while writing and recording Pretty Sweet?
I learned really as I worked a boring job and watched as some of my peers really started to do well for themselves that music is the only thing I really love and want to pursue in this life career wise. I'm just looking for someone to give me a chance.
Your lyricism is incredibly vulnerable and expressive. Is it difficult for you to be open in songwriting or is it something that comes natural?
I never really think about it honestly, I don't know what else I'd write about if I didn't write about how I felt, I guess oftentimes that leads to being vulnerable in my music but It just comes naturally to me. I will say I do try to make sure my lyrics are relatable, music is about more than just me.
You're from Ireland — can you describe how you think the music scene there has influenced your music and you as a person?
I don't know really how much of an impact it has had on my music. There weren't that many people here to look up to when I was a teen in terms of rap and RnB like there is now. I grew up listening to Mac Miller and Frank Ocean, neither of them are Irish.
Are there any other artists in the scene we should be looking out for?
Obviously we've got artists like Rejjie Snow and Kojaque who are massive these days but for me the stand out artists in Ireland right now are Monjola, F3mi and Oliveyolive.
What 3 songs would you choose to soundtrack your perfect day?
Morning: Nicos Red Truck – Dijon
Afternoon: The Mission – Bakar
Evening: Woods – Mac Miller
Lastly, if you could manifest something for yourself this year what would it be?
A record deal man, I feel like a lot of people want everything that comes with being an artist except the music but for me honestly I just want to make music to the highest quality and I think I owe it to myself to keep chasing that until I get there.