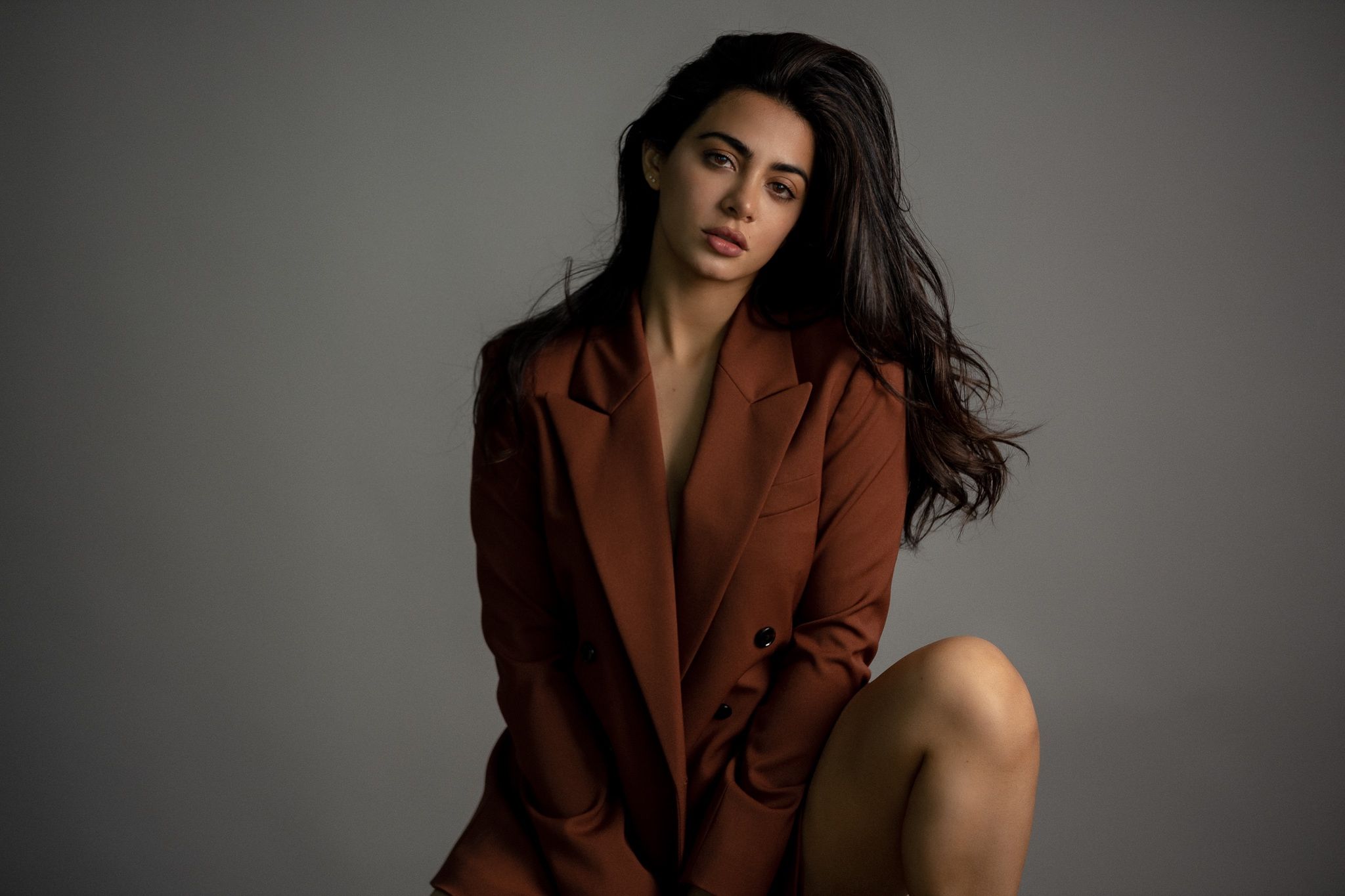 Emeraude Toubia
Actress Emeraude Toubia is giving us a gift this holiday season — a new romantic comedy called With Love. 
Since starring in the much-loved show Shadowhunters, Mexican-Lebanese actress Emeraude Toubia has been itching for a complete 180 — and she found it in the Amazon Original Series With Love. The show, which is the perfect addition to your holiday cinematic viewing experience right after Love, Actually and Happiest Season, is centred around four interlocking couples. Emeraude plays Lily who, like her brother, is determined to find a sense of purpose (and maybe fall in love along the way). In each of the five episodes Lily goes through a number of changes—from breaking up with her boyfriend to finding herself in a love triangle—all against the backdrop of a number of (you guessed it) holidays. What makes With Love unique is its generational aspect; instead of just focusing on the romance of 20-somethings, the show shows how patriarchs of the family have grown and how they've kept their love alive since the start.
1883 Magazine's Kelsey Barnes speaks with Emeraude Toubia about With Love, representation in Hollywood, her production company, and more.
You started your acting career just over a decade ago — how would you say you've changed and grown as an actress between now and then?
I always knew I loved to be in front of the camera and was passionate about it, so I eventually started hosting. It was a video countdown show, similar to Total Request Live. Then I got my first job as an actor and realized how much I loved acting. While in Miami, studios would fly me out here to test and moved to LA to try the Hollywood thing and in three months I booked the starring role on Shadowhunters. Since then I've been doing With Love which is completely different—changing from a superhero sci-fi action star to a lighthearted comedy about romance. As an actor, I just feel very fulfilled and I feel a little spoiled that I got two completely different roles!
Is that what initially attracted you to With Love? It's quite different from what you've been in before. 
Yeah, I'm very passionate about what I do and I want to do stuff that stimulates me creatively. I am always getting auditions and sending in self-tapes because I feel I grow as an actor when I do that, but none of the roles were fulfilling. They were always the sister, the friend, the side-kick. I wanted something different. I got the audition for With Love and it was a three-page monologue — thank you, Gloria [Calderón Kellett]. The words fell out of my mouth and I knew I loved the show and this girl. 
So many of us are her—she doesn't know what she wants in life, she's in the middle of her family traditions and coping with the break-up with a boyfriend. It takes a lot of courage to break up with someone you feel comfortable with and now she has to deal with the constant questions about why they broke up, asking her when she is going to get pregnant, and so on. It perfectly showcases this social & family pressure we're constantly facing as women. In life, we have to set our own rules. She's an inspiring girl to see on TV that anyone from any ethnicity could relate to because they're universal topics about love, heartache, and romance.
Something I love about this show, in particular, is the different forms of love that are portrayed — from Lily being single and free to the patriarchs of the family learning how to keep the flame going in their 50s. 
I love that there are different holidays depicted — it's Christmas, New Year's Eve, Valentine's Day, Fourth of July. Exploring those themes during those holidays… It made it a true joy to be on set. Who doesn't love the holidays? Getting to work with Constance Marie was incredible. She played Jennifer Lopez's mom in the Selena film which was a huge film for girls, like me, that saw themselves represented. To know that she gets to play my mom in With Love is something I would have never thought of in a million years! It feels full circle for me. Maybe she's a good luck charm for me. I've been a big fan of JLo and her rom coms and how hard-working women she is, and those are the kind of elements I wanted to bring into this rom-com.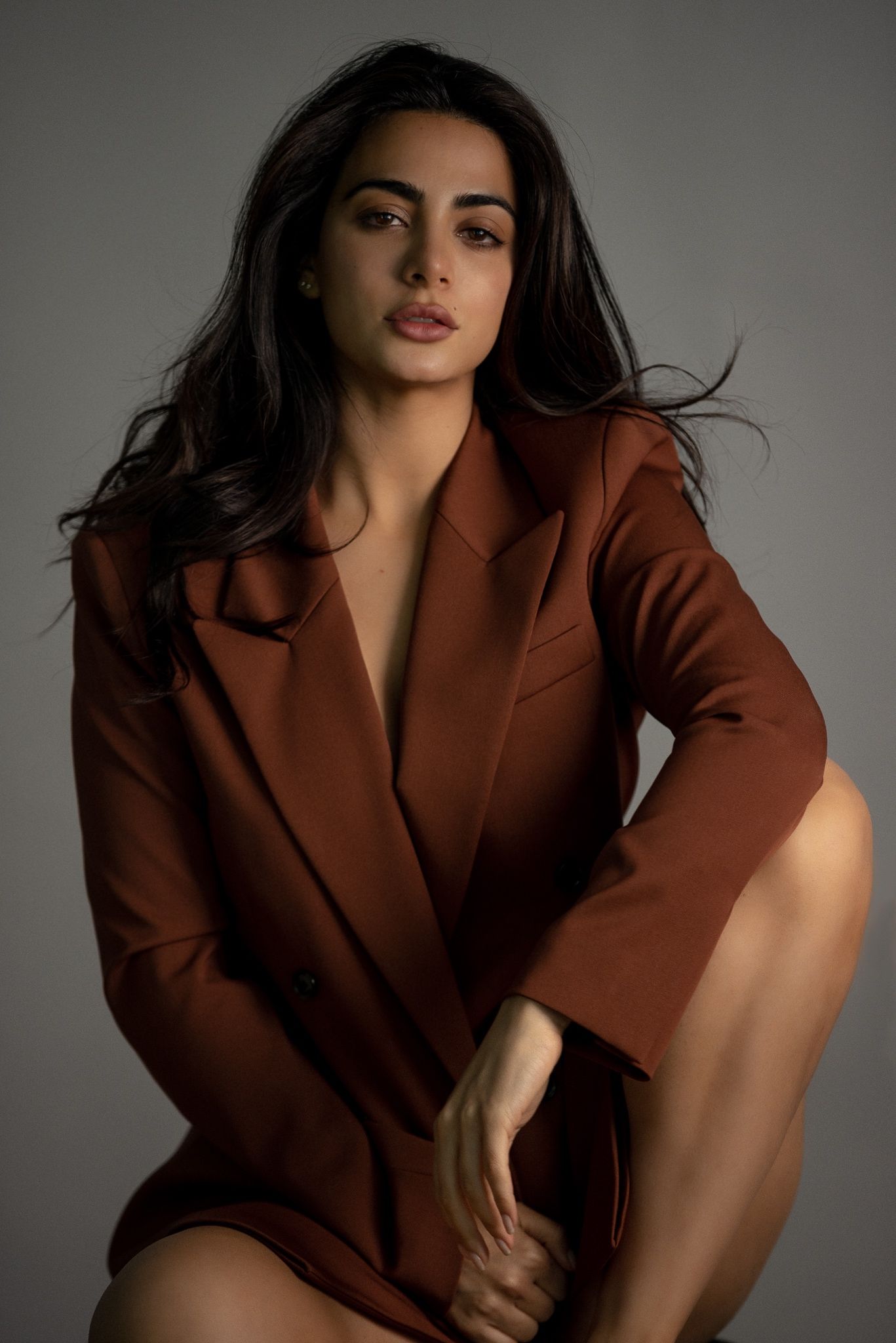 Knowing what you know about Lily's arc, what advice would you give her?
I would tell her that you learn more from your mistakes than anything else. Remind her that it's okay to make them but also try to learn from them instead of making the same mistake again. I've actually been talking to my girlfriends about ghosting and it's so sad to see how many guys ghost! My love advice for men: stop ghosting! Tell people that you don't want to talk to them anymore. But back to Lily — it's really rewarding to see that she's really focusing on herself. I'm learning more from Lily in a way. She taught me to live life to the fullest and never be complacent. 
Is that something you would take with you?
Yeah, definitely. Being present and letting go. I'm very hard on myself; I'm very organized and I think something will turn out a certain way and then I get paranoid. As long as I am doing the work, I need to stop pressuring myself and just enjoy life! [Laughs] 
I love that you say that because actors can say they are nothing like their characters and you've realized the opposite!
I feel there is an essence there whether you realize it or not. There's a reason we are drawn to certain characters. You know Charlize Theron with Monster right? Obviously, she is not a killer, but she's channelling something inside of her that taps into that essence of the character.
Showrunner Gloria Calderon Kellett said she wanted to create something joyful after the last few years feeling like they were full of trauma. What has this show brought to you while making it?
Gloria was on set every single day holding my hand. She comes from working on Multicam so sometimes on the spot she has to change things if it's not landing and that's what she did with this show. It's refreshing to be on set and be around someone like her. I feel spoiled because so many showrunners are paid to do a job and she's not—she's passionate. She wants to make sure it's going to be successful. That really transcended onto the set. I felt I was taken care of which allowed me to give my best.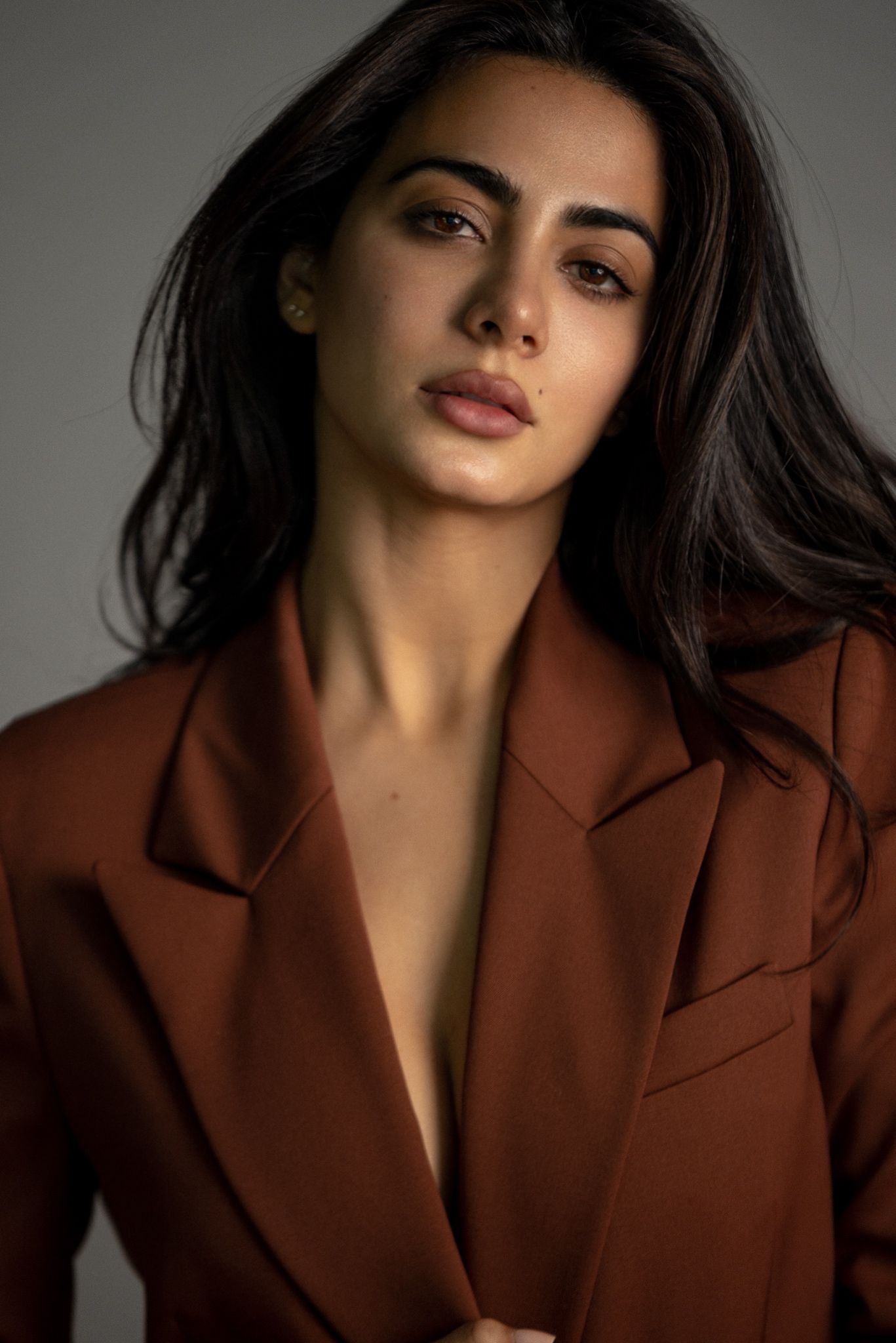 I want to talk to you about The Emerald Co, a production company that champions Latina stories. Why was it so important for you to create a company that highlights the universality of their lived experiences?
I feel like there's a lot of things I want to do—like period pieces—but girls like me aren't involved in period pieces. My goal is to develop fun, authentic stories that just happen to be Latina-centric. I want them to speak to universal themes. I wanted to take the lead and not wait for the opportunities but create them instead. I have some projects in development, hopefully, I can share them soon! 
Love, Em is your recently launched clothing line! What made you want to start it? The first drop was inspired by flowers, what's inspiring you currently? I love that you started our conversation saying that you didn't feel like you could ever be a model but you are modelling the clothes!
Love, Em is a love letter to all the women wearing it. That's why I called it that because it's how I would sign a love letter. I want my clothing to wrap you in romance, to make you feel at ease and to make you feel comfortable. I like to dance and I like to eat, I don't want my clothes to constrain me. I feel the fashion industry has put so many constraints on us and they have taught us what women should and shouldn't look like. I wanted to show something different.
It was very important to embrace every woman and every body shape. I said I want girls from extra small to extra extra large because they're beautiful. When you are the head of a company or the head of your projects, it's so great because you choose who's on camera and who's behind the camera. That's really important to me because I want to choose women creatives that are just the best for the role. I love having control over that. Hearing the models say that they've never really felt how they felt when they were on set with me, how sometimes they have to cut clothes in order for the clothes to fit them, was just really motivating to me. I want everyone who works with me to just enjoy what they're doing. 
Lastly, if you could manifest something for yourself over the next year, what would it be?
I obviously want to manifest things like health, joy, and family, but I also want to manifest a blockbuster movie… Ideally with Ryan Gosling. That would be the dream.
With Love is streaming now on Amazon Prime.
Interview by Kelsey Barnes
Photography by Desiree Yuzon