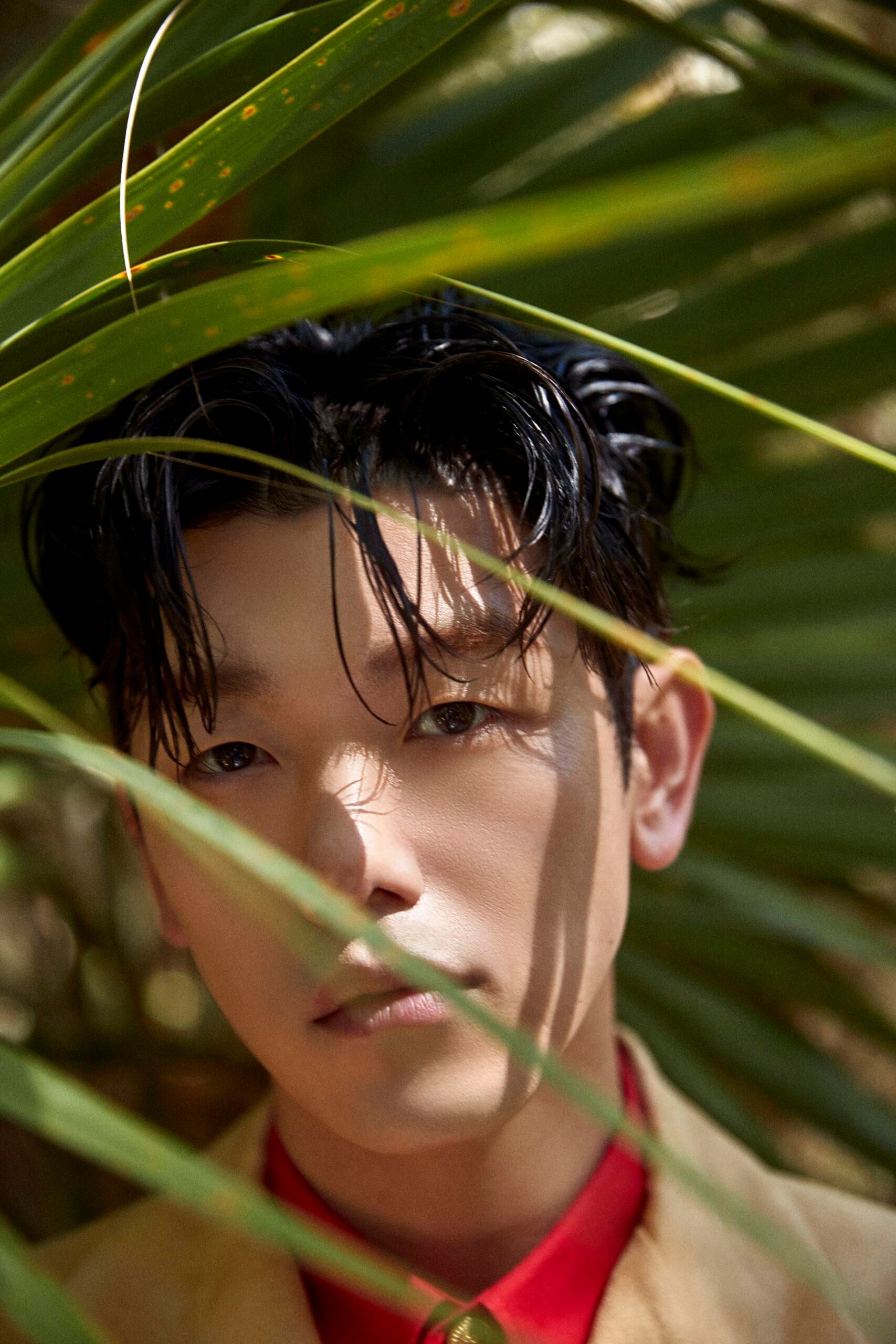 Eric Nam
New year, new music! After kicking off his latest era in 2021 with the singles "I Don't Know You Anymore," and "Any Other Way," Korean-American singer-songwriter Eric Nam is getting 2022 off to a good start with the release of his long-awaited sophomore album, There And Back Again.
In promotion of the record, he will embark on his largest world tour to date that will begin later this month. Proving to be the hottest ticket in town, many of the venues have had to be upgraded while most of the shows have already sold out. 
Nam's career as a singer spans nearly a decade and has helped secure himself a place on Forbes' "30 under 30" list in Asia and as well as being named GQ Korea's "Man of the Year." Outside of being a musician, Nam is a presenter and hosts his own podcast – Daekak Show – where he has interviewed many stars such as TOMORROW X TOGETHER, Aminé, and Lauv, to name a few. He is also the Co-Founder and Creative Director at DIVE Studios.
With a busy year ahead of him, 1883 caught up with Nam to discuss his new music, upcoming tour, and his creative process.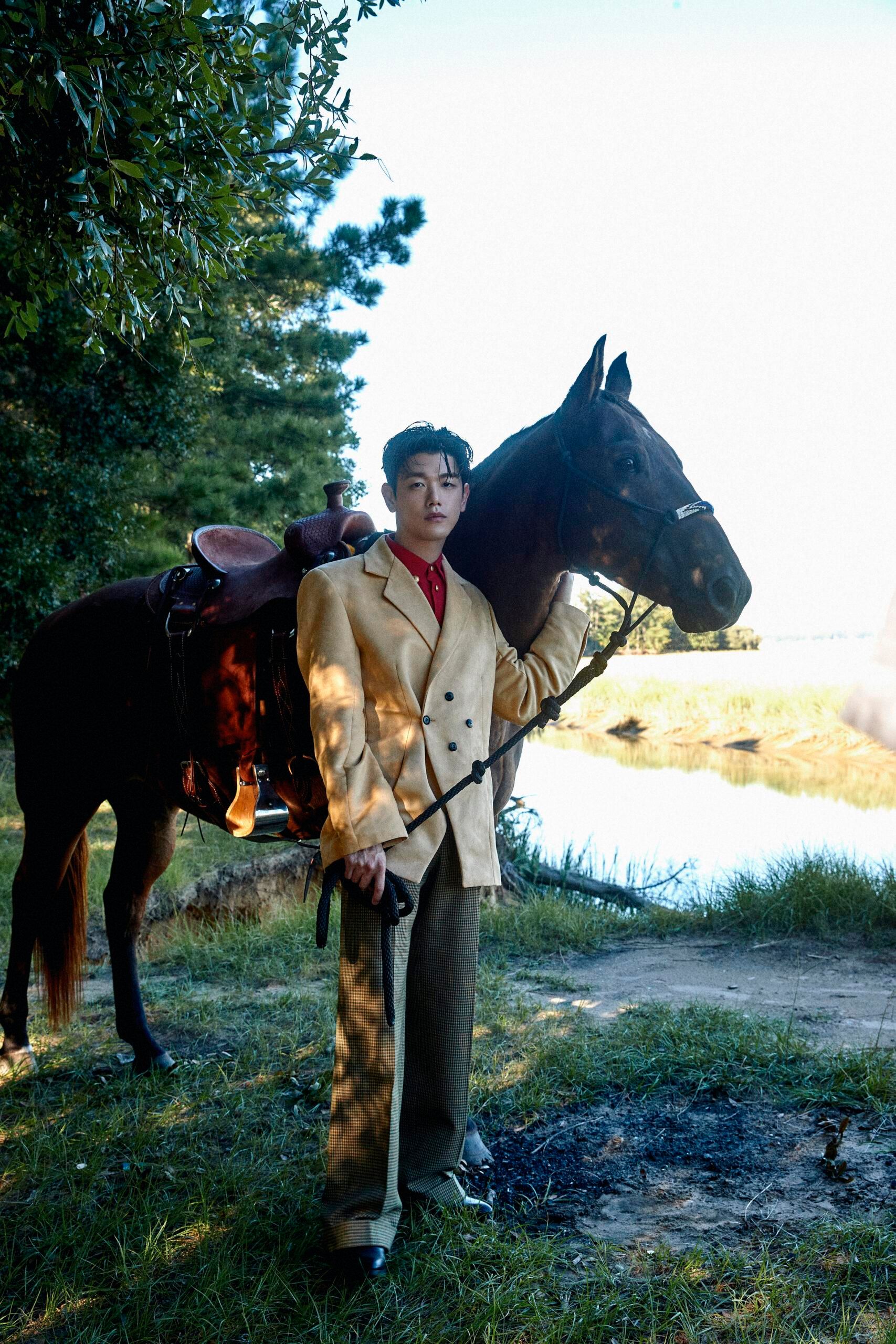 How are you feeling about putting out your second album? Do you get nervous when releasing songs/projects?
Honestly, this is the longest lead time I've ever had in terms of getting a project done, delivered, and rolling it out. Typically, it sounds crazy but I've done releases where we were changing the master two hours before crunch time. So, to have this all finished months in advance almost feels like it's been ready to go but as if we're delaying the inevitable, I just wanna hit the play button.
I don't think I'm nervous, I'm more excited for people to finally listen to it and react to it. I'm kind of already wanting what's next because I've been listening to the same stuff over and over for months. I know that when fans get to it and when listeners hear it, it's going to hopefully move them in a special way.
They say the second album is the "difficult" one to create. Did you find that to be the case when making your sophomore?
Hears the funny thing, I never realised that my first album was a full album [laughs]. I never realized it was going to be categorised as such and so in many ways, this album feels like the first one. I say that because when I was putting that first one together, it was listed as an album for political reasons. It's only hitting me now as it comes into the conversation where I'm like 'oh I guess that was an LP' but it was more of an EP with a bunch of remixes of singles I already had out.
When it comes to the music on this album, I do think it was difficult because it was the longest I had ever spent working on an album. I think it was because I think I wanted to reset and refresh my approach to my sound. It's still pop, it's very easy listening, but we were trying to find the sounds that we thought would elevate it and the stories and the lyrics we thought would be more mature. It shows a progression of who I am as a person holistically and not just cranking out more songs.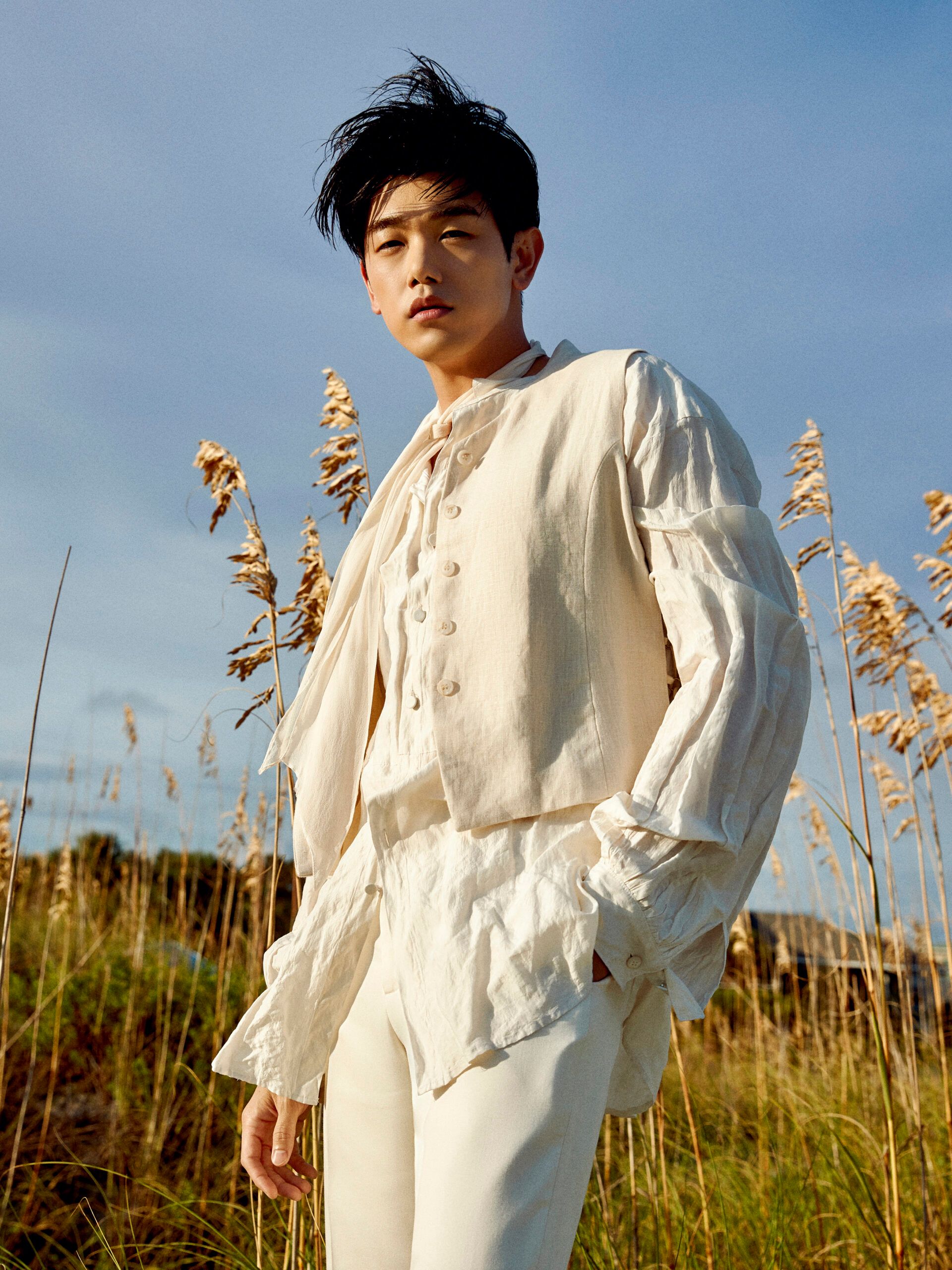 There are seven tracks on the album. Because of the streaming era we now live in, did you make a cautious decision to have the project fairly short?
Honestly, If I could have it shorter, I would. Particularly with the day and age we live in, I don't feel many people actually take the time to listen through albums, unless it's Adele or Kanye, which I am neither of the two. I would rather hold onto these and trickle them out. I think when we realised we were making an album an album, we were wondering how we would fill it with cohesive songs that make sense together. The other thing, let's be very real, I'm an independent artist now fully and adding more songs is more money. Trying to weigh that balance without killing ourselves and delivering something people would like was a very complex decision.
How does this album differ from your debut in your opinion?
It's a better reflection of who I am at this moment in time. This album is different from the first one because it's my first fully independent album. I don't think I really understood and I'm still understanding the gravity of what it means to be fully independent. There were a lot of things I had to take into consideration when rolling this album out. Whereas, prior to a label, I did not. From funding to the details of design, to rolling things out across a campaign. I was very hands-on in the past but not as hands-on and full me mode as this album. Musically, I think this album is a progression, more mature, and we got a little funky and experimental with the sounds, which is important to me because I think I look back at my past material and I love all of them but there was something about it that was easily categorised as K-pop. That was always intentional because that's what I was working on and it was supposed to reach that audience as opposed to this time, we were hoping it would reach any pop audience who loves top 40 songs. Not that they're mutually exclusive but just starting from that point and manifesting it that way has an effect on the content, melodies, and the production.
With this being your first album independently, was this something you had been thinking about doing for some time?
I thought about it for a long time actually, I kinda felt like I was counting down the days to do things on my own or at least have a refresh on how we were going to do music. Being independent and having a label has its pros and cons. I'm also the type of person that is hyperactive and needs to try everything the way I want at least once before I make a decision.
I think this speaks to me even as I kid, if I would go to a store with my mum, I would literally touch anything. I would touch every piece of clothing and feel how each sweater is different from the other. My mum would tell me to stop touching shit and I would tell her it all feels different and I want to know what is what. I think that is something that has followed me in every aspect and facet of my life. I think this is the same thing when it comes to releasing music and being a musician.
Has independent life been the way you expected it to be?
Outside of it being more work, I think the cool thing is the sense of freedom, which I think I was looking for. I don't think I was looking for independence because that's something I felt I kinda had at my label because I was already very hands-on with everything. What I mean by freedom is idealistically, the themes, the conversations, and the decision-making. That is something I've been enjoying but sometimes it's terrifying because you don't know if it's going to work or not [laughs]. With what we've been rolling out with my team and my collaborators, I think of this as the first small humble step towards building something really cool. Even when it comes to touring, it's great because we're doing 51 cities and I think we're going to be adding more because it's selling so great. As an independent artist, that's an encouraging thing to see. To see fans physically pay money to come to a show and party with you.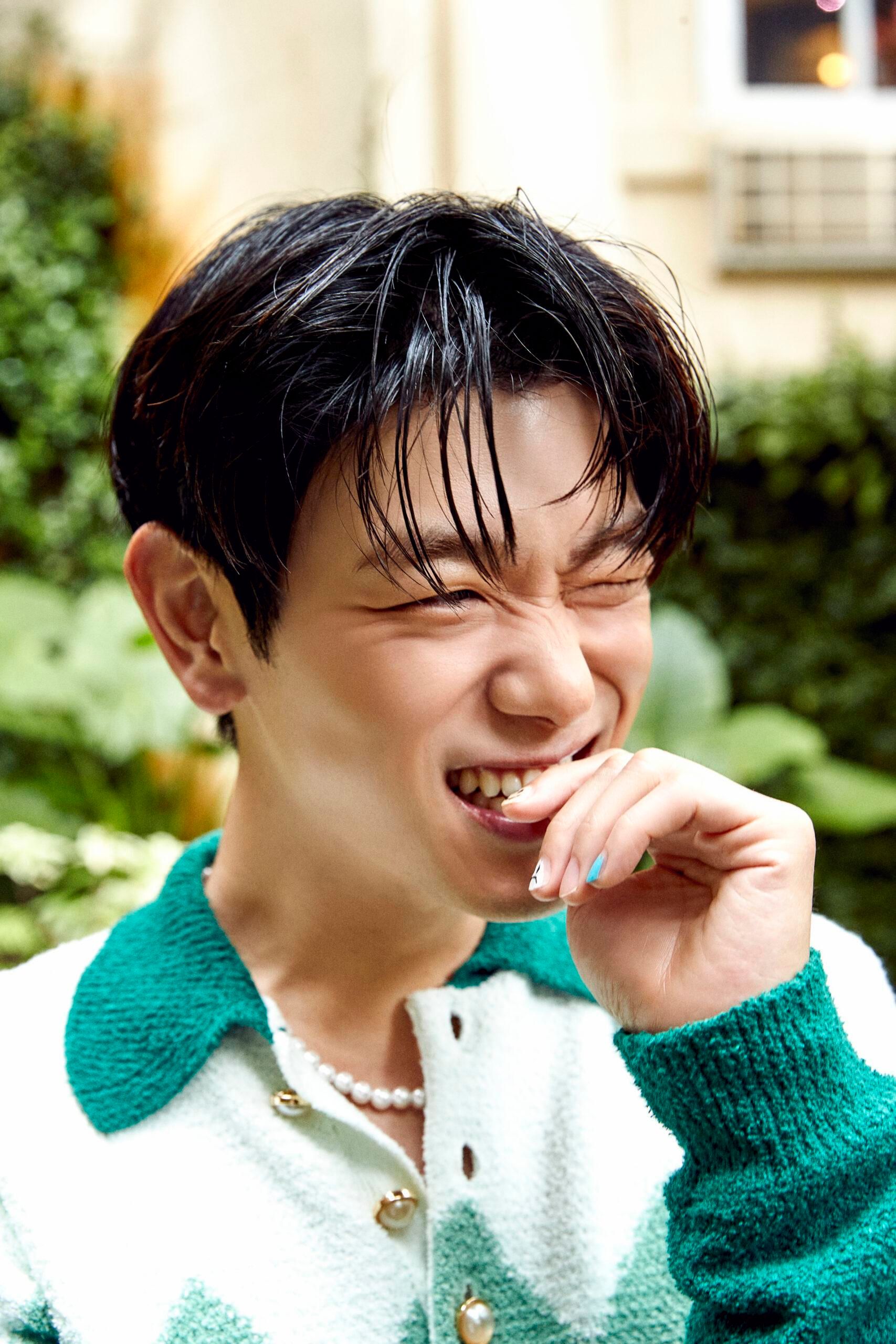 With the lead single, "I Don't Know You Anymore," were you always confident it was going to be the first song to kick off the era, or were you debating on others? 
No, I did not think that was going to be the lead single. There are songs that you write where you're like 'this song is amazing, I love this song' and there are other songs that you write and you're like 'eh, maybe. It's not bad but I'm not going to tattoo it on my butt.' [laughs] "I Don't Know You Anymore" was one of those songs that kinda grew on me but when I played it for other people, they were like 'this is it!' I was unsure but they insisted it was the one. There was a lot of internal debating because I felt like it was so pop and almost too catchy that it kinda freaked me out. Everyone around me, all the conversations were like 'this is it' so I was like alright. Music is so subjective, that's the hardest thing about being an artist and a creator, you can create something and either love it or hate it but it's really up to people who consume it, who look at it, who listen to it. If it's hitting them in a way that doesn't hit me the same but is impactful, you have to trust the majority and that's what I did with that song.
So what song would you have picked if you didn't have anyone else telling you?
We kept going back and forth with "I Don't Know You Anymore" and "Lost On Me," which is the single that drops with the album so I might have gone with that one. "I Don't Know You Anymore" was going to be a single somehow, someway, no matter what. The way they got me and had me convinced was that everybody loves it and it's not too far removed from what people love about my music in general.
What was the most challenging song to write?
"Any Other Way." I don't often go back and re-write things because for me, it's so much about the energy in the room at the moment on that day. It's hard to rekindle that and fix a song. Every once in a while, I'll find a song that I think is a great song where we need to get it right. "Any Other Way" was that song on this album.
Aside from music, you are also a presenter and the host of a podcast – Daekak Show. Has interviewing others and hearing their stories helped inspire your own songs?
I interview a lot of people, I host a lot of different things but more than anything, I think it's trying to be as empathetic as possible with people. I honestly think the world needs a lot more empathy, I think people need to talk to people with more grace and understanding but that's probably what allows me to connect with a lot of people in a lot of different ways and as a songwriter and a singer, I've never been shy about taking someone else's song and singing it. I'm more than happy to sing someone else's story. I think my job is to tell stories through my voice, not necessarily have to write all of them. And so, there are songs where I will borrow an idea or a form of inspiration.
I think for a while there was this pressure where everything had to be about my life and it had to be a personal first-person narrative. I feel that also limits what I am able to do. So, if you ever have a great song or a great story, send it my way.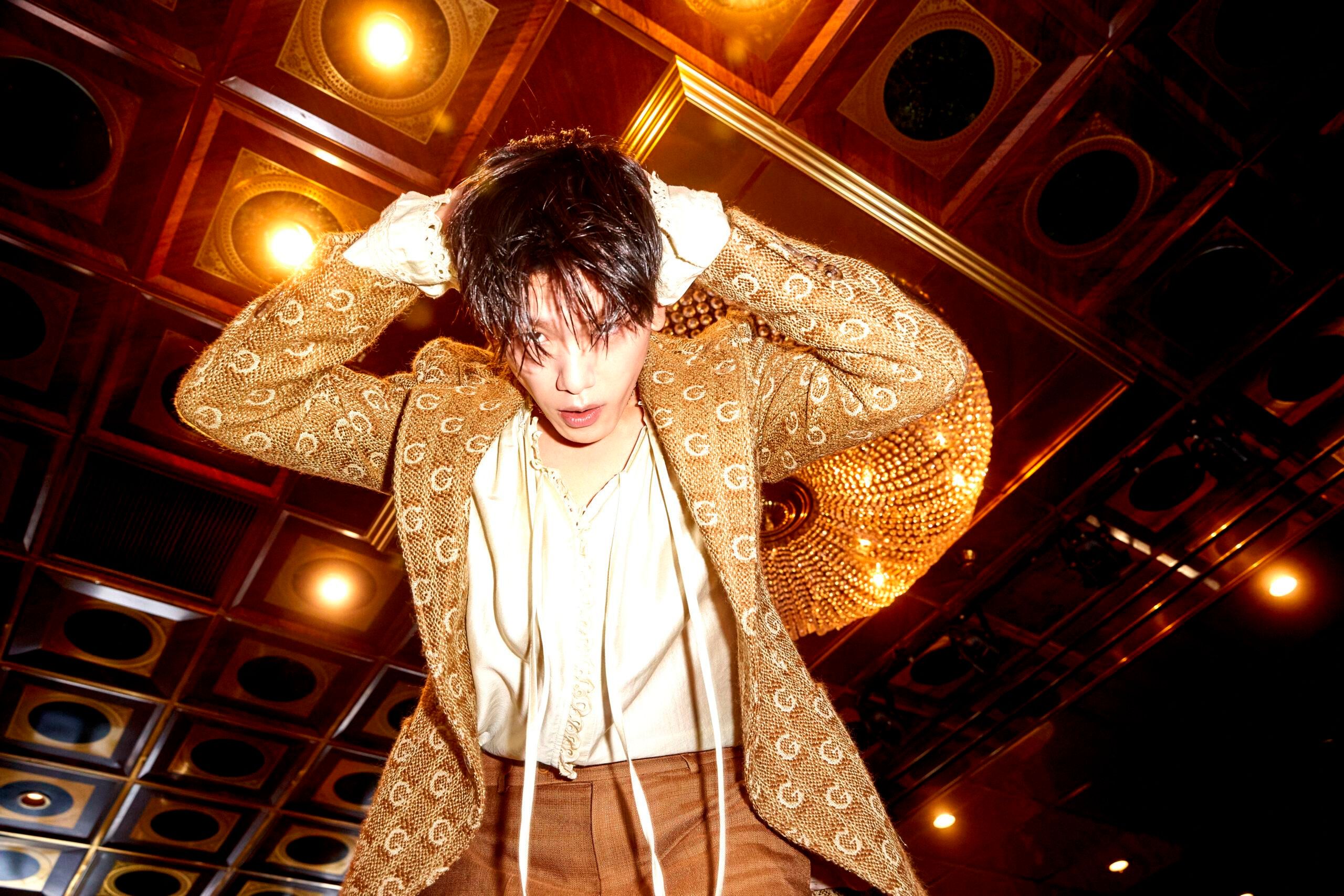 Very soon you will be embarking on a world tour that will include your very first live band. What else can fans expect?  
We are probably going to go into rehearsals right before it starts in January. I'm now just shaping up the setlist, we're getting the set design done and the outfits together. The performing is the fun stuff, I don't wanna overthink it but people can expect a good time. If anything, in the past 3 or 4 years I've been touring, a lot of people walk away being 'damn that was an unexpectedly crazy time.' Often when people they of my music, they think about the ballads or the more chill songs. During a show, I'm very aware that people wanna  party, they're not there to cry. I think I try to strike a balance of a few emotional songs that people can sing along and cry to and then we're gonna get really lit and turnt really fast.
What's important to me as a touring artist and a developing artist is to show growth and development. Up until now, it was kinda me, four dancers, and some lighting on backing tracks. But, I wanted to deliver a show that has a live band because it just hits different.
And finally, what are you hoping listeners will take away from the album?
I think the songs on the album are very diverse. Overall I think it's a wide spectrum of music. You have "Wildfire" which is Bon Iver, Imogen Heap type of song, there is "What If" which is a retro, '80s synth-pop song. "Admit" is a nice ballad, "One Way Lover" is a Kevin Garrett song, Kevin is a guy that I love. He's hilarious but also a brilliant songwriter. And then we have the three singles. I think there is going to be a song or two that is going to connect with people in different ways. I think the one thing that ties everything together, it's all-around the human experience. I think that's why I named it There And Back Again because that's the emotional rollercoaster that we're on. We all have really high highs and really low lows and it's a constant journey of us being in really good and bad places. I hope they feel connected in some way, I hope they feel encouraged in some way. More than anything, I hope it tickles their earbuds in incredible ways and I hope they just love it.
'There And Back Again' is now now and check out video for 'Lost on Me' below.
'There And Back Again Tour' tickets are available via ericnam.com.
Interview Fabio Magnocavallo
Photograophy Kigon Kwak
Tour Dates
3/22/22 – Stockholm, SE – Fryshuset Arenan
[VENUE UPGRADED]
3/23/22 – Copenhagen, DK – DR Studio 2
[VENUE UPGRADED]
SOLD OUT
3/25/22 – Brussels, BE – La Madeleine
SOLD OUT
3/26/22 – Frankfurt, DE – Zoom
SOLD OUT
3/28/22 – Amsterdam, NL – Paradiso
SOLD OUT
3/29/22 – Cologne, DE – E-Werk
[VENUE UPGRADED]
3/30/22 – Berlin, DE – Astra
[VENUE UPGRADED]
4/1/22 – Prague, CZ – Meet Factory
4/2/22 – Munich, DE – Technikum
SOLD OUT
4/4/22 – Zürich, CH – Komplek 457
[VENUE UPGRADED]
4/5/22 – Milan, IT – Magazzini Generali
SOLD OUT
4/7/22 – Paris, FR – FVTVR
SOLD OUT
4/10/22 – Glasgow, UK – Barrowland
[VENUE UPGRADED]
4/12/22 – Manchester, UK – O2 Ritz
SOLD OUT
4/13/22 – London, UK – O2 Forum Kentish Town
SOLD OUT
4/14/22 – London, UK – O2 Shepherd's Bush Empire
[DATE ADDED]