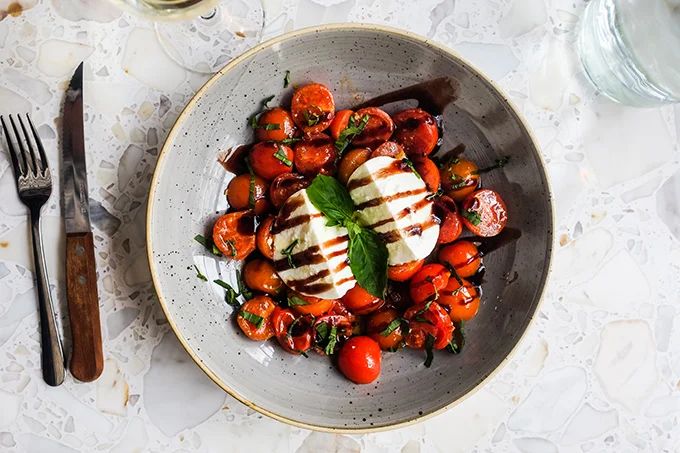 Food & The City
Check out our recommendations on London's hottest new openings – November 2018
COCOTTE HOXTON
With already a strong following in Notting Hill, organic chicken rotisserie Cocotte has decided to make its mark in East London by opening up a new Hoxton location.
The farm-to-table chicken and sides taste deliciously wholesome and even after stuffing our faces with copious amounts of truffle mac and cheese, we still left feeling a guiltless kind of full. Also on offer are a spritz bar and a weekend brunch with bottomless Bloody Marys – just in case you were feeling too virtuous.
For more information head to: www.mycocotte.uk
ICHIBA
As someone who spent the best part of their teenage years inside the historic Japan Centre in Piccadilly (it was the only place serving mochi in London over a decade ago!), I jumped for joy when I heard that its large food hall counterpart Ichiba was opening just a walking distance from my house in White City.
It did not disappoint. Besides having an overwhelming array of options for food to be eaten there (from a sushi counter to a ramen bar and a takoyaki station), the supermarket also offers an incredible amount of choice when it comes to Japanese staples to take home such as soy sauce and matcha powders, and as an added bonus stocks plenty of Japanese beauty staples such as delightful manga face masks!
For more information head to: www.ichibalondon.com
PUREZZA
If 80s pop hits and all vegan everything are your jam, then you've come to the right place! Already a respected establishment in Brighton, the Purezza team have now brought their sourdough goodness to Camden.
Being plant based, all their dishes are cruelty-free and with the vegan cheese all being made in their own kitchen they're also keeping tabs on their carbon footprint. Who knew pizza could feel so guilt free!
For more information head to: www.purezza.co.uk
KAHANI
Michelin starred chef Peter Joseph just launched his first solo restaurant in glitzy Chelsea and we couldn't not pay him a visit!
The decor is clean and minimalistic yet somehow the restaurant still manages to retain a cosy atmosphere, certainly helped by that warm, fuzzy feeling inside that only garam masala can give you. His food blends the cuisines from his two home countries, India and Britain, by staying true to the spices and robata grill method of cooking of the Tamil Nadu region while using only seasonal and sustainably sourced British ingredients.
For more information head to: www.kahanilondon.com
PATISSERIE MILLE
Small slices of perfection are being served at the brand new Patisserie Mille in Paddington. Founded by a Chinese couple, their pastries – made from layering fresh crêpes with French pastry cream – embody the essence of both food cultures, managing to be simultaneously creamy and feather light.
Go fully Japanese by choosing the matcha or sesame offerings, or stay traditional with the passion fruit or Valrhona chocolate options. My favourite? The original!
For more information head to: www.patisseriemille.com
BIG EASY
Same, same, but different!
Kings Road institution The Big Easy has recently re-opened its doors after a refurbishment which gives the place a modern Louisiana crab shack feel and, more importantly, a bar that's twice as big (did someone say frozen margaritas on tap?!)
The usual Big Easy bottomless favourites such as unlimited BBQ on Mondays and all-you-can-eat fajitas on Wednesdays are still on the menu and as delicious as ever; however, the top pick for me remains their Nova Scotia 1-pound lobster served with chips, salad and a frozen drink for £25 – still the best value for money I've come across in London, let alone Chelsea!
For more information head to: www.bigeasy.co.uk
Words by Luisa Ruocco
@luisainsta