Gyakie
My Diary is the second EP from Ghana Afro-R&B songstress Gyakie.
The young singer who hails from Kumasi, Ghana broke international grounds when her 2020 single Forever off her debut EP Seed crossed the African borders against the backdrop of the pandemic. Following that was a sound which has infused various notes taking moments of Soul and R&B notes and bringing them together with the traditional Afrobeats sound that has been around Gyakie's existence throughout her life. After meeting producer Sosa during her second year of University in Ghana she has embarked on a career that has displayed her as one to watch.
Such is apparent and evident from the display of her latest offering My Diary. True to its title the EP is a display of Gyakie in her truthful and raw state. With sounds that display the range and diverse styles of music that she has to offer it also brings a strong sense of lyricism and storytelling that has evolved from the last time, we saw her.
Meeting with Gyakie ahead of her Ghana in the Park performance, 1883 Magazine chats with her about everything from breaking through during the pandemic, being a female Afrobeats artist, making the EP, building the sounds of the EP, storytelling, collaborating and more. 
When did your first love and introduction to music begin?
My first love for music I would say was when I was a child. But, at the time, I didn't pay attention to the fact that I could be a recording artist. I grew up around music. My dad is a musician and so I grew up listening to music. He would take me around the studio and I was always at his shows, so from that time is where I would say fell in love with music. As I got older and during my second year of university, I met a friend on campus who was a producer at the time and that's when I started to try recording professionally. That's when I got to realize I had a unique voice and I starting singing for myself. 
How much did your environment of growing up in Ghana and the different music you listened to influence the type of music you make?
I would say that I am one person that listens to diverse music. I always like to listen to different sounds and different genres. So growing up, I would say I listened to highlife a lot because that was the type of music that my dad made. However, I started listening to all sorts of different things like hip hop, R&B, and soul. Every other genre I was just paying attention so my style would be very different from what was being done. Most of the genres that I listened to was highlife, but when I got fully aware of myself I tapped into other genres as well.
You started releasing music during the pandemic, so as a new artist what was that experience like for you? 
I had released a few songs before the pandemic and then Forever which was one of the songs on my first EP Seed started doing well internationally when experiencing lockdown. When I wrote the song it was during the time in Ghana we had a two-week shut down where nobody was allowed to step out of their house. I was using that period to create and write more music. When my song was doing extremely well, I couldn't go out to play shows, I couldn't meet my fans, I couldn't do anything. I was just interacting with people on the internet. It was a bit tough for me but, at the same time, I feel like it brought more eyes to the internet. A lot of people were using their phones more so there was an advantage and a disadvantage. However, when we were able to come out of the lockdown I started playing a couple of shows and the whole excitement for the song is the same as it was before. It's not going to be the same, but it surprises me sometimes that when I perform the song now the response I get is still crazy.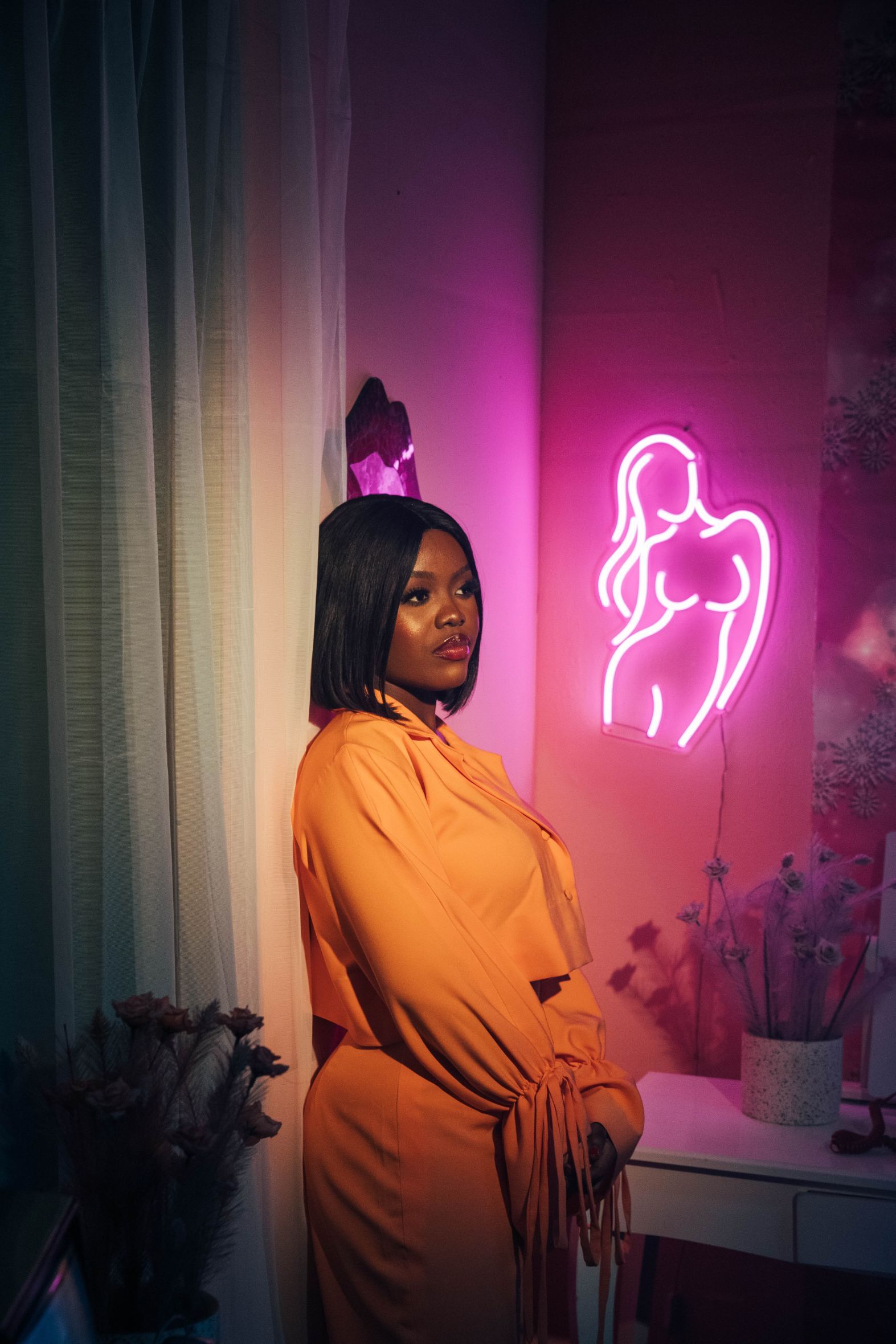 In terms of the music that you make that is very much a fusion between Afrobeat and several different genres, what would you say sets you apart from the other new artists also in this genre? 
Well, what's different with my sound from maybe everything else. I would say my sound is quite versatile. The fact that I'm able to jump on any genre of music. I don't limit myself to one particular genre. One thing I've realized is that your fans might love your music, but there are also other genres they listen to. If they love you as Gyakie as an artist and you are doing reggae, you're doing soul, you are doing hip-hop. It means they can find a piece of Gyakie in every genre happening. I think that is one thing that I would say is unique about me — the fact that I'm able to jump onto every beat, every genre of music and still kill it.
My Diary is your second EP which is out today. Compared to your first EP Seed what would you say are some of the biggest differences in making this project compared to the last? 
Compared to my first EP Seed there is a huge difference. This EP took a long time. I was in full recording mode and recording every single moment of every single day. Aside from that, I would say that I paid attention to the production in terms of the instrumentals. I was working closely with the producers and they were so many changes I made in terms of the lyrics and my writing. You hear growth when you listen to this project and you can see that there's been a huge difference and there's been a huge change with my sound, the production the lyrics and all of that.
The last time I dropped music was nine months ago. For the entire nine-month period, my listeners have not heard anything from me because I've been working on the project. With Seed that was very much me introducing myself into the market because that was my first project ever. I always say that I feel like bringing out a body of work is like presenting something to the world; you want people to be able to listen to your project from the first song to the last song without skipping a single song. That is one of the few things that I paid attention to with this particular project. I made sure that even how the songs were arranged is so it's done in a way that you will end up listening to, the song from the beginning to the end.
In terms of the sound profile of the album and working with the producers you collaborated with, who were some of the producers you chose to work with on this with?
One thing on this EP is the producers that I worked with on Seed most of them I worked on with My Diary. I feel like they grew with me on this project. Even with their production, I could tell that they've also grown a step ahead. I also worked with Soji who is a UK-based Ghanaian producer and then P who is a Nigerian producer. Then, I worked with Sosa and then Nova who are producers that I worked with already.
Was there an idea you had in mind for what you wanted the EP to sound like or did it come together as you were working? 
I would say that I pictured greatness. The songs on this project have been reshuffled so many times there have been so many songs that we recorded that we put together for the project. I would do another recording session and then we end up switching up. There were so many changes that were being done because we felt, that anytime I record a new song, we feel like it's better than the previous one. We kept changing the songs until we realized that these sets of songs were the best for the project.
How much would you say that your writing and your storytelling have progressed from when you started to where it is now?
I would say there's been a huge improvement in my writing. One thing I also give a shout-out to is the fact that, when I was a child, I used to read a lot. But when I got to secondary school and university, so many things started and just life happened and I lost interest in reading. I realized that I've started reading a lot more and watching a lot of good movies and listening to different sounds from different artists. I've been travelling a lot as well. I feel like all these I always get new ideas, new lyrics, I get to see different cultures. All these things have actually like made my lyrics and my compositions improve.
With your culture and representing yourself as a Ghana woman, how important is that to you and everything you do?
From the beginning of my professional music career, I've always wanted to take the name of Ghana to the rest of the world. Even if it was something that never existed, it was something that I've always wanted to do. If I didn't find myself in the music industry, I would always wish to be able to just put Ghana somewhere. I didn't want my music to just be in one particular area. I was very happy when Forever took me to that international level and because of that, I've been able to grab some attention. I'm trying so hard to be able to tell the story, the Ghana story, the culture, through my music and to the rest of the world.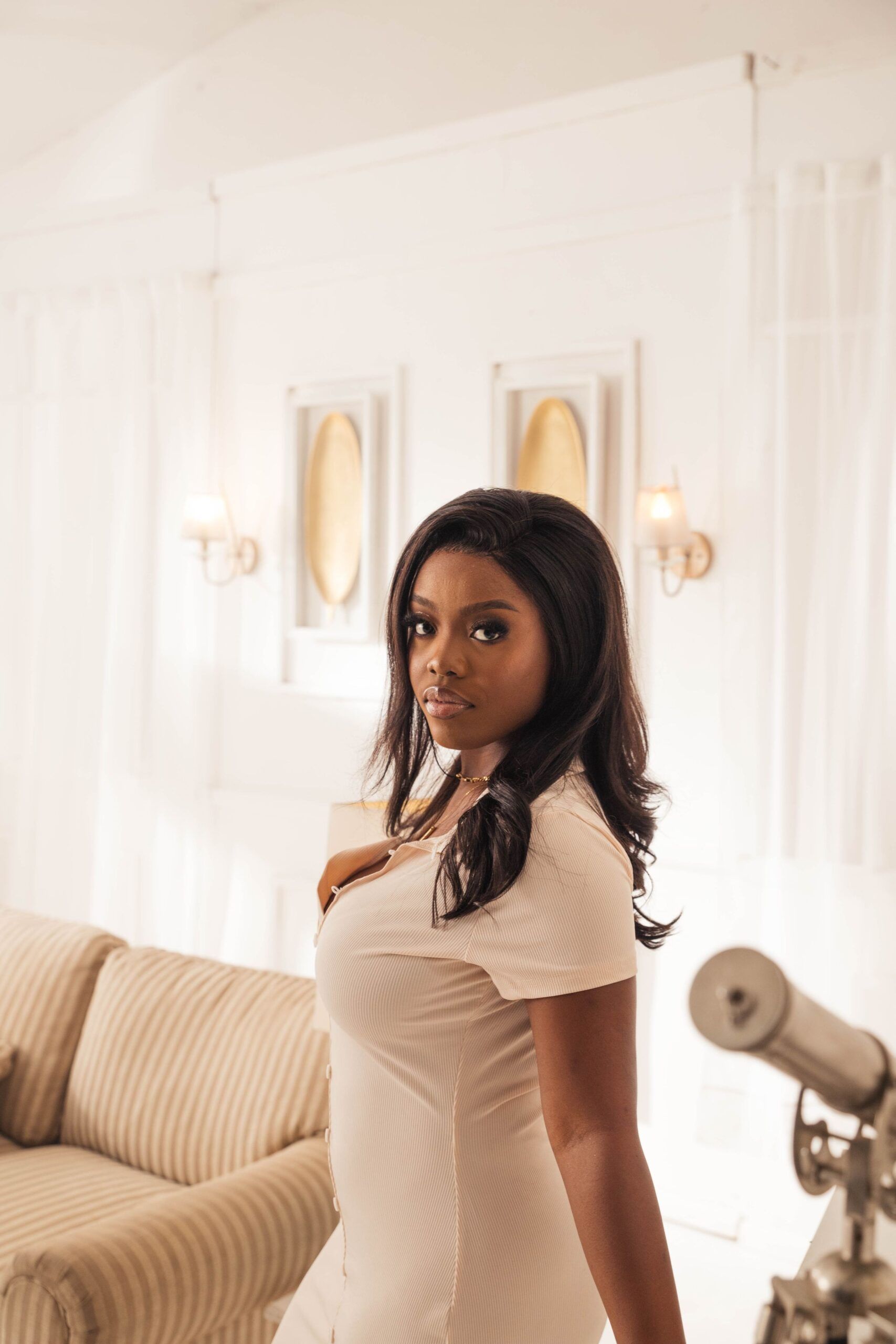 In terms of that representation and the eyes that people have on Africa at the moment and the music coming from the content. Is that something that you are aware of as you are making your music? 
I feel like the attention of Afrobeats I've seen and now Amapiano in South Africa it's exciting. I feel like even if you're not an artist and you are African, you just feel proud that our sound is being taken to the rest of the world. When these artists are performing worldwide, even their costumes, their language, and the food they eat, it's a way of selling the culture to the rest of the world. This has always been what we've always been looking for people to pay attention to Afrobeats. We have the voice that we're using to try to tell people about us is being heard now and I'm just hoping that it's not just for a short period. I'm hoping this is going to reign for the longest time.
How do you want your music to represent you as you are building your career? 
I've always wanted to be one of the artists that will always leave a legacy. In a hundred years to come, I wouldn't want my music to die out. I would still want people to remember me every single time. You know, "that Gyakie was a very great artist." Aside from the enjoyment and everything, people that are going through things just want to listen to the particular sound that's just going to calm them down. I want to be with that person. I want to be part of those artists that speak to people. Change lives cause an impact on people's lives through music because people might not know this, but music is life-changing. I want to be that person that leaves a legacy. That person that changes the world, that person that inspires the younger ones, especially the younger females, to get into any form of entrepreneurship.
With everything we've talked about the EP and everything, what do we have to look forward to next? 
I feel like there's been a whole lot of things. It feels like my music career has started all over again in terms of this EP. After Seed, the next single I dropped was Need Me and since then there have been several collaborations with other artists. I feel like this is a new journey for me and I'm going to be doing a lot of shows. We've shot other music videos for the songs in the EP.  We've just started the journey. Everybody should just look — they're just going to be seeing more of Gyakie! Gyakie everywhere. So, if you do not like Gyakie — I'm sorry!
My Diary is out now.
Interview Seneo Mwamba