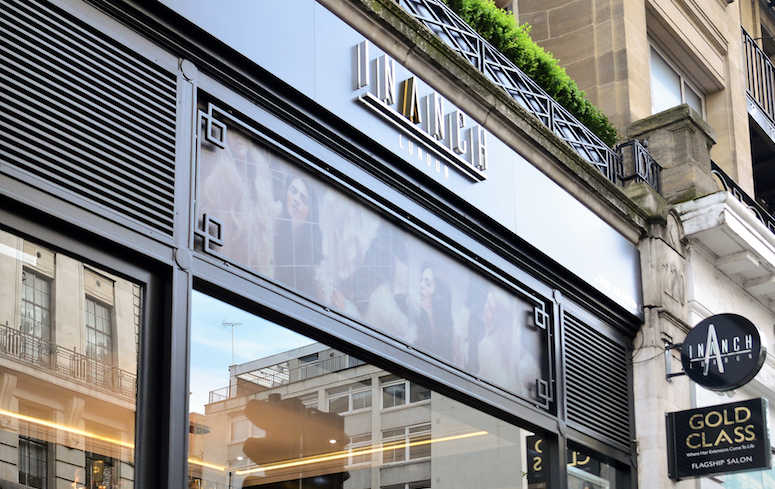 Inanch London
Inanch Emir is a well-deserving, highly established name within the fashion industry. Inanch started her training in North London progressing her career to the Michael Van Clarke salon, to being able to open her own extremely successful salon Inanch London in Fitrozia in 2005.
Inanch having a passion for developing the natural look to hair extensions built up an extremely loyal clientele of models, VIPs and actresses travelling worldwide to visit her flagship salon. This led to Inanch developing her range of extensions 'Gold Class' which has only left the hairstylist's reputation growing from strength to strength, with the Gold Class line winning 'Best Instant Human Hair Extensions' at the Hair Awards 2017.
Working not only on her clients with expert cutting, styling and hair extensions, Inanch has also applied her skills to fashion week runway shows leaving Inanch exceptionally insightful on what current trends and looks we should all be wearing. Along with her knowledge and understanding of trichology, Inanch is an approved specialist for hair and scalp treatment applications and hair loss diagnosis.
Is there a more qualified, knowledgeable and passionate professional to be handling our hair?
1883 gets the chance to sit down and speak with Inanch Emir. We get to hear top hair care tips from an award-winning and much-trusted hair stylist in London. Inanch doesn't finish there as she indulges us in the knowledge of who inspires the extremely successful hairstylist, along with what exciting plans she has for her Gold Class hair range brand in 2020!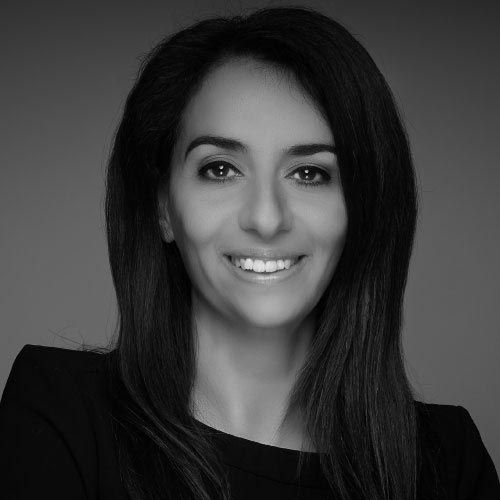 What made you pursue a career in hair?
For as long as I can remember I was always fascinated by hair. When I was growing up, I would love to play and style my family and friends' hair. Determined to pursue my passion, at the age of 13 I got my first Saturday job at a hairdresser in Enfield where I grew up. I really enjoyed learning new skills and techniques and speaking to a range of clients. At the age of 18, I decided to complete my NVQ level 2 in Hairdressing to become a qualified hairdresser. I also wanted to be able to train and supervise so I went on to complete the NVQ level 3 in Hairdressing at Enfield College, whilst working at a salon in Central London.
As an extremely successful and respected woman in the industry, do you have anyone who you still call an inspiration?
There are loads of people in the industry that I respect, but it's especially those then when we meet they are grounded and down to earth that my respect grows. Some of the best, the ones that I can say are amazing creative artists and humble people are Daniel Galvin, Errol Douglas, Desmond Murray, Nicola Smyth, Anne Veck, Glenn Lyons and my former boss Michael Van Clarke.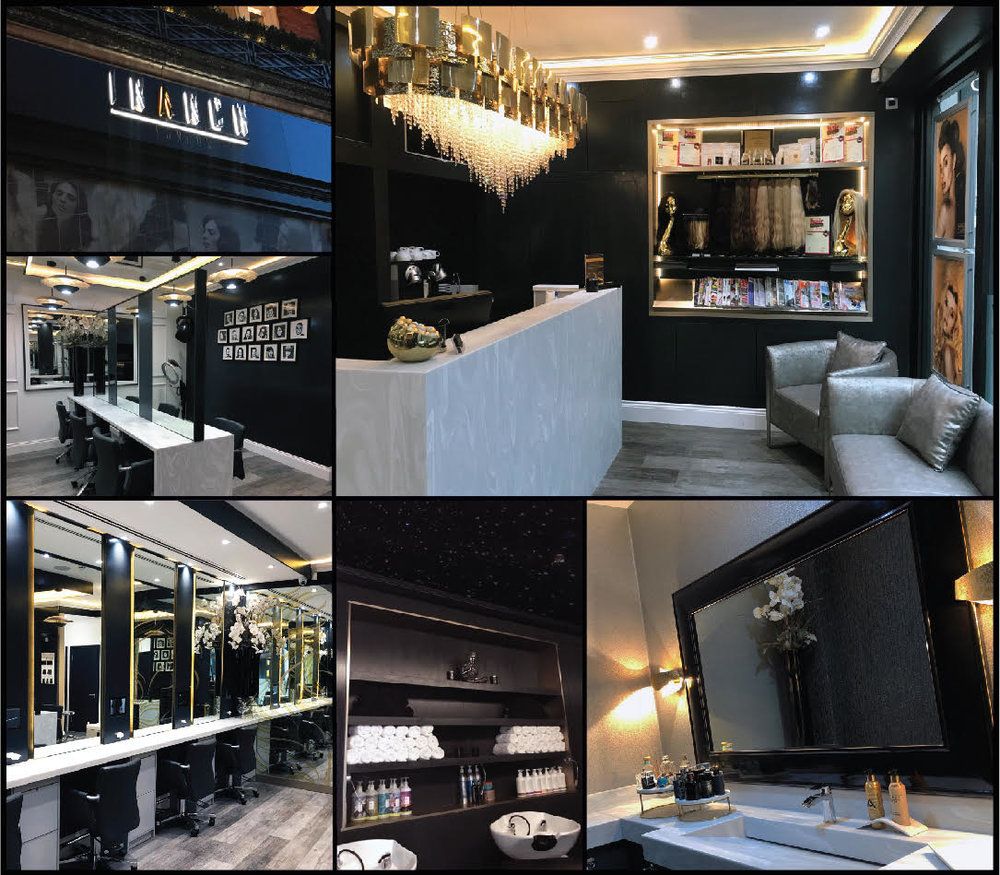 Whose hair is it your dream to work on, and who is on your client wishlist?
I've been fortunate enough to work with a wide variety of celebrities, models and VIPs in both the past and present and I am very happy with my current list of clients. However, to respect the privacy of our famous clientele I would not list them. My dream hair to work on would have to be Blake Lively, Megan Markle, Jennifer Anniston or Beyoncé. They have some of the best hair in the business; it always looks immaculate, however, I would love to see them experiment with different styles. I think when people have glamorous long locks, it becomes easy to stay in the same 'hair routine' and styles. However, with the help of an innovative cut, different colour or hair extensions, shorter cuts can look just as chic. My first encounter with working with someone famous was at a Philip Treacy catwalk show in Paris where I applied hair extensions on supermodel Eva Herzigová and also assisted on styling Naomi Campbell's hair.
What advice would you give to those who are just now entering the industry today? 
Hairdressing has always been a competitive industry and hard to succeed in, however now more than ever I would say the competition is tough. It's an exhausting business at first, often full of long days and travel, so it's important to ensure this is your dream career. If it is, then you'll enjoy the hard work along the way and revel in experiences ahead. Make sure you find the right course for you and then it's all about practising and training as much as you can. Although the industry is tough, there are also many more ways to showcase your talent and catch people's attention compared to when I grew up. If you're passionate about hair and you have happy clients, share them on Instagram or YouTube. Millennials definitely have a great opportunity to get spotted if they can show their ideas and talent creatively.

So if we had to go back in time and relive an era for hair, when would you go back to?
For me, it would have to be the fun of the '70s or the glamour of '90s hair. From feminine waves, long locks to edgy shoulder-length styles and classic bobs, the '70s era is one of the greatest for hair – think Farah Fawcett, Bianca Jagger, Jean Shrimpton, Debbie Harry and of course Twiggy. Of course also, the '90s – full of glamour, the hair was always feminine and full of dramatic volume. Everyone remembers Jennifer Anniston's iconic 'Rachel' cut and the original iconic '90s supermodels such as Claudia Schiffer, Cindy Crawford and Helena Christensen striding down the catwalk with beautiful, bouncy hair.
We've all had hairstyles where we look back and ask ourselves 'what were we thinking?' What's your 'what was I thinking hairstyle?'

Mine has to be a Mullet kind of style I sported in college, not a good look. Client wise, I always find it interesting when clients ask for blue strands in their hair extensions.
Can you tell us 3 top tips we should know for taking care of our hair?
Absolutely, it's important to invest in some basic products to ensure you are giving your hair the best care possible. First of all, start by finding a shampoo and conditioner you can trust, then you'll likely need a good serum or hair protector spray for blow dry's. If you are treating your hair with extensions or other heat damaging products and tools, I would also highly recommend using our conditioning boost treatment followed by our protein and Argan oil sprays.

Your Gold Class hair extension line is beyond successful, you have won multiple awards and admiration from your peers for your natural-looking human hair extensions. How did you end up going down this route into your own extensions line? 
Thank you, I am very proud of the line. I had always wanted to create my own product line but as an aspiring hairdresser in my twenties, I knew how difficult this could be. However as I persevered and was fortunate to continue to succeed with my business, my passion for extensions – and really wanting to create hair extensions that looked good and made women [and men!] feel and look incredible, took me down a path of specialising in them. Once I had created the signature extensions, I knew the only way I could 100% ensure my clients would be able to keep them in perfect condition and get the best results was to create my own product line. It has always been very important to me to see any work I do through, from start to finish. In regard to extensions, I knew I needed to create the perfect product to help maintain the hairstyles – and from there Gold Class Hair was born.
Which top hairstyles do you expect we will see in 2020?
Styling: A lot of the trends we have seen for AW2019 will continue into SS2020. In particular, hair accessories will still be a huge hair story with pearls and '80s style hair combs coming into play. Voluminous hair with from some backcombing, big blow dry's to beehives, added volume continue to dominate.
Braids and micro braids – braids are a great way to inject some fun into your hair without having to make any drastic changes or cuts.
Cuts: The pixie bob [for those who can pull it off] or the long bob, fringes and bangs will be popular too. Our Gold Class 8″ Inanch hair extensions are perfect to add volume to create that perfect, full bob or lob.
Colour: Copper will continue to be a strong colour story into 2020, creamy and ashy tone blondes and warm tone balayage for brunettes.

Do you have any news for the future you can share with us today?
Yes, we have some amazing things coming up for 2020. We will be launching a new 8-inch hair extension into our Gold Class Hair range. This will be to add volume to the shorter bob styles. We have just become the exclusive London CR Lab treatment clinic, helping those with hair thinning or loss. This is a subject very close to my heart, having long worked with hair extensions and hair enhancements and having witnessed the impact they make to my clients' self-esteem.
I'm thrilled to be able to take our transformations to the next level and support people suffering from hair loss. The innovative CNC system works with a 39-step process to create a prosthetic scalp, which is implanted with real hair for hair loss sufferers. The results are a completely natural look that can last for up to 18 months. To launch this service, we are set to build a new exclusive CNC room to give clients facing what can be a very sensitive and frustrating issue a private space for fitting, etc.
It is also Inanch London's 15 Year Anniversary next year, so we will be planning lots of fun events and treats for our customers each month of 2020 to celebrate!
interview by Chantelle Phillips