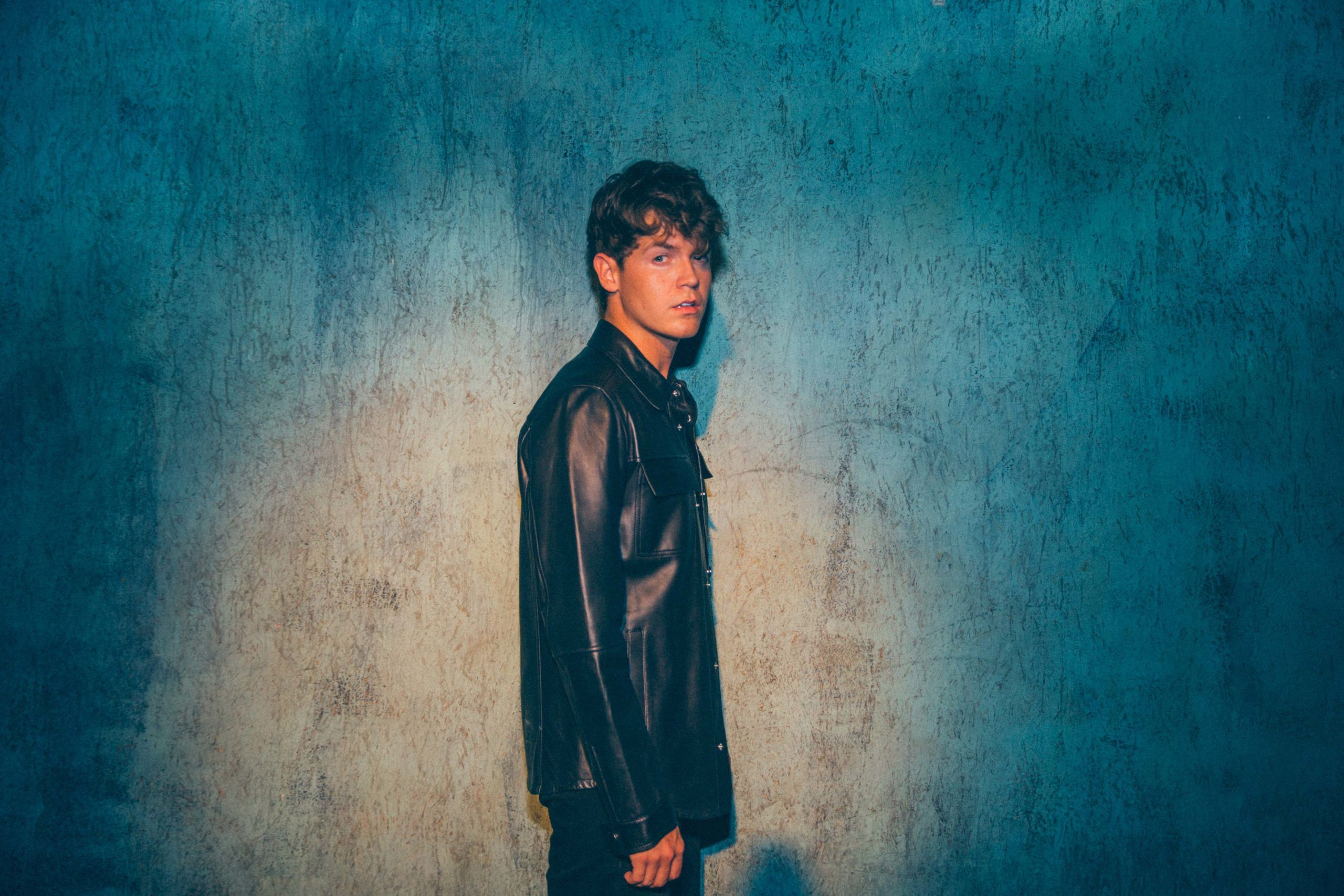 Jamie Miller
Welsh-born singer-songwriter Jamie Miller is only just getting started. After signing a record deal and relocating to America, Jamie is showing us he's exactly where he's supposed to be.
Growing up in a small town in Wales, Miller shied away from his love of music, worrying what his Football and Rugby playing friends might have thought about his passion. In 2017, aged 18-years-old he gathered the courage to leave home, temporarily moved to London when he appeared on the British singing television show, The Voice. After placing third, he attracted the attention of a manager, signed a record deal with Atlantic Records and relocated to LA. This has led the rising singer to garner an impressive fanbase, nearly 20 million views on various platforms, and praise from the likes of P!nk, Jennifer Hudson and Kelly Clarkson. Describing his sound as "pop-soul", Jamie entices you in with his smooth, sultry voice and meaningful lyrics. Writing from personal experiences, he penned his recent single, I Lost Myself In Loving You, after going through heartbreak and losing himself. Time and time again Miller has proved himself to be a talented artist that writes relatable and heartfelt tunes. In conversation with 1883 Magazine, Jamie Miller discusses his recent single I Lost Myself In Loving You, what it was like to leave the UK, and what's next for the Cardiff-born artist.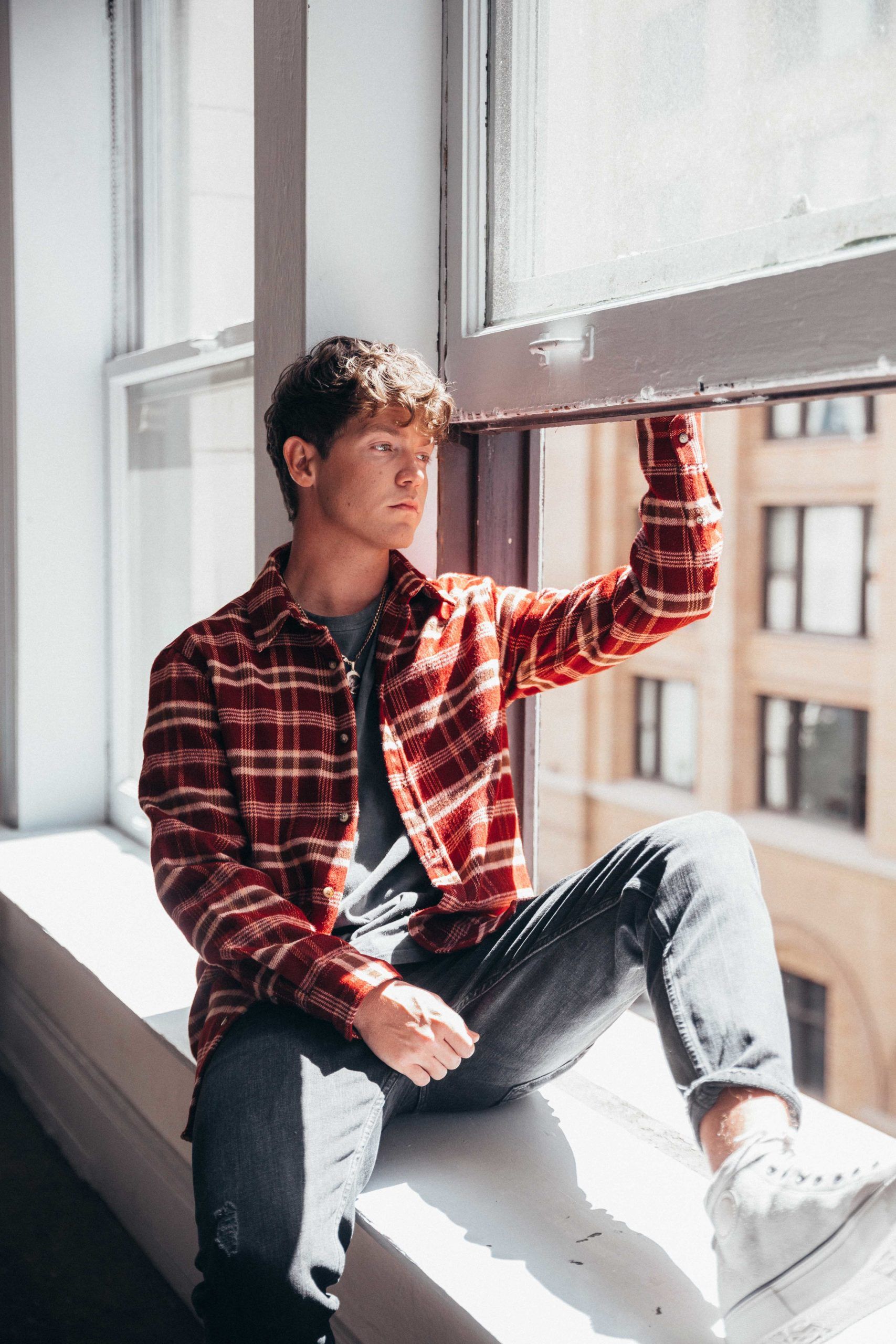 Hi Jamie, tell us about your recent single, I Lost Myself In Loving You, what inspired it?
A hard chapter of having my heart broken and losing myself.  I don't think anything prepares you for that kind of pain.  I went totally numb for a while. And when I was finally able to write about it, there was no clear path on how I was going to get over it but I went into the studio and poured everything out.
You are originally from Cardiff, Wales but are now based in LA. What made you move to America? And what do you miss most about your hometown?
I signed an American record deal so since I have a full American team, it made sense to move to LA to write and record my music, stay creative and help land more marketing opps.  I got to spend a lot of time back home over Christmas and my mum's cooking would be right on top of the list! And obviously, my entire family, too.
For anyone not familiar with your music, how would you describe your sound?
My music is pop soul but I am finally writing what's been on my heart for the past two years and that means everything. When I first started, I was a nervous guy, too scared to show the world the real person and rawness but now that I've cut those barriers down, I've been in a mindset of being real with the people who will listen to my music. I'm a normal guy with real feelings, real experiences, and vulnerabilities. I wanted to cut the facade out.
Moving to Los Angeles must have been a massive culture shock.  Would you say the move to the US impacted your writing style at all?
It was a massive culture shock, especially not knowing anyone for the first few months of living there. But yea, it definitely made me a better writer. I barely left my comfort zone when I lived in the UK so it definitely opened my eyes to so many new things.
You have worked with the likes of Salem Ilese (Mad At Disney, Build A Bitch), Gian Stone (Nick Jonas, Justin Bieber), MNEK (Beyoncé, Dua Lipa) and Noise Club (Liam Payne, Zedd).  Who would you hope to work with in the future? Do you have any dream collaborations?  
It's been an absolute dream working with them but I honestly believe you don't have to work with the best to have the best art. It's amazing to get in those rooms but I've also had sessions with up-and-coming songwriters that have been life changing and it's just so beautiful being able to experience the wins together with new talent.  Every big name starts somewhere!  
You've previously mentioned that you want to "do music forever" and have had your fair share of rejection.  You tried out for The X Factor but were unfortunately turned down so you auditioned for The Voice in 2017 where you came third place in the show. How did you stay motivated and passionate for music whilst you were trying to break into the industry?
There was no plan B for me. I was going to do it one way or another. After "The Voice", my manager found me and completely flipped my world around and gave me a chance to be an artist for real for real! I stay motivated in the hardships and journey because it's those stories that build character. I am also not very academically smart, haha, so there was no backup option, but I'd like to think I've gotten very smart over the years.
Would you say your time on The Voice was all positive or did you find coming from a televised singing competition meant that you had to navigate further challenges?
I think every opportunity comes with its challenges and I think there's a stigma coming from a TV show but it was up to me to prove I was a real artist and I hope I'm doing that now. It was an amazing steppingstone for me.
Following on from that last question, you've undoubtedly done yourself proud, you've garnered fans across the world, the meet up you had with fans in Madrid was so wholesome…
I think just being in front of people who tell you that you've changed their life and helped them through their darkest times was a huge deal for me. In my head, I'm still little Jamie from Cardiff with a massive dream, so to be in another country, touching people all around the world, seems pretty unreal to me.
Finally, what does the future hold for Jamie Miller? Can we expect any live shows?
I'll be touring with Jesse McCartney in 32 American cities in May, I will be releasing my debut EP this April and a whole lot of other exciting things planned for later this year, including in the UK and Europe! Fingers crossed for the future but I'm feeling positive and excited!
I Lost Myself In Loving You and Jamie Miller's new single, Last Call, are out now. Follow Jamie Miller @jamiemillmusic
Interview by Gabi Oates 
Photography by Jessica Spohr