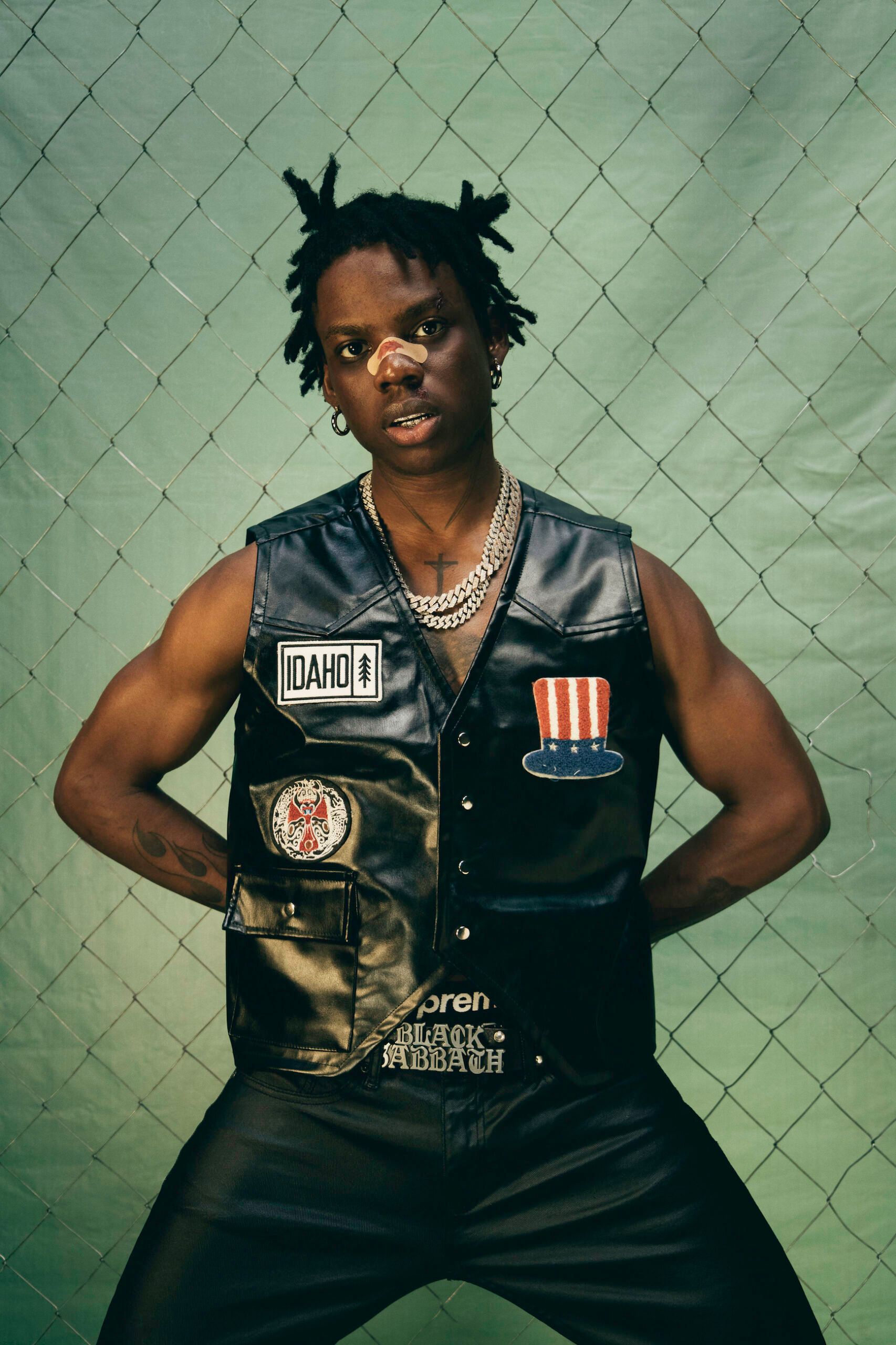 Rema – Raves and Roses – Track By Track
3 years after the release of his first self-titled EP Rema Afrobeats artist on the rise is here with his debut album 
Rave and Roses
.
With a rise that has been steady over the past three years against the background of the pandemic Rema has cemented himself as one to watch. Not only breaking through across the soundscapes of his home country of Nigeria but travelling across the international waves working garnering features with artists such as FKA Twigs, Justine Skye, Bad Gyal and Mahalia to name a few.
When I first came across Rema in the midst of the pandemic his single Duembi of his debut EP made my ears perk up and take interest and from there I had to know more. Amongst the rising artists in the Afrobeats genre Fireboy DML, Ladipoe, Oxlade, Rema brings a different taste to what is currently across the landscape defining his music as Afrorave a subgenre that combines elements of afrobeats and trap.
Rema's break into the music scene came in the form of a social media freestyle to Afropop artist D'Prince's song Gucci Gang, back in 2018. The freestyle led him to connect with D'Prince himself, who flew him to Lagos where he had the opportunity to record music for the first time with an Afrobeats producer. Taking that to the office of D'Prince's older brother, the Mavin Records founder Don Jazzy. The deal was signed in March 2019 and, the rest as they say is history. Now three years after his first EP comes his debut album Raves and Roses.
The album gives us a glimpse into the story of Rema the superstar as he tries to navigate life, the fame, love while creating a sonically pleasing and exciting experience. Filled with the diverse and rich sounds we have grown to know and love from Rema there is also something fresh and new that makes it the perfect album for the upcoming Summer season. True to his style Rema is joined by a fair few collaborators including Fireboy DML, US rapper 6LACK, AJ Tracey, Chris Brown and Yseult. Previously released singles have included fan favourite Soundgasm and Calm Down which gave a sneak speak to what one could expect on the album. 
Now here the 16 track album is giving people a flavour of what Rema is about and where he is on his musical journey. Breaking down each song we got an insight to what each song on the track is about.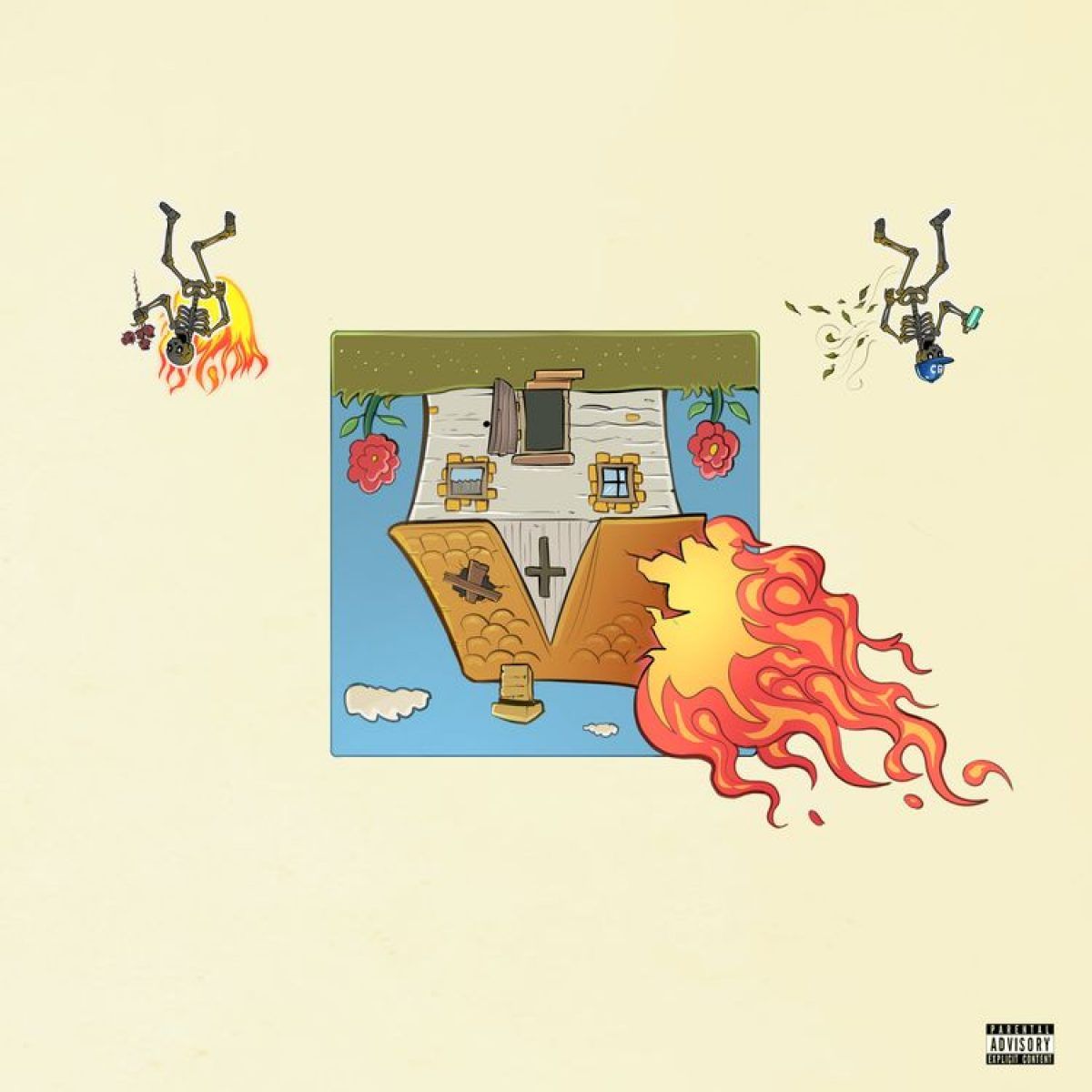 Divine
Rema opens the album with the song Divine where he sings about the story surrounding his birth and upbringing, especially the origin story of his name Divine. It's an introspective track which gives the listener insight into his being and existence while tapping into his assertiveness as a chosen and special one.
Hold Me feat. 6LACK
Featuring American rapper 6lack, Hold Me is a subtly sensual song that celebrates the fondness between lovers and tenderness they share.
Dirty
Dirty goes deeper to explore the sensual nature of a relationship between Rema and his lover, as it takes us through their beautiful private moments and shows the obvious longing between them.
Calm Down
Having a crush and proposing love to them can be an exciting but draining process which is the picture the song paints. Calm Down is a song of appeal to a prospective lover.
Soundgasm
As a fan favorite album cut Soundgasm is an explicit sensual track which paints a picture of sexual ordeals between lovers highlighted with sultry and undeniably memorable melodies.
Time N Affection feat. Chris Brown
Jo
Jo, a Yoruba word which means 'dance', is an upbeat love song where we see Rema encouraging a lover to shun naysayers and dance to the tune of their love.
Mara
Mara is a love-themed afrobeats-inspired song which celebrates the exciting moment between two people in love. With this song, we see Rema showering praises and compliments on his love interest in a pure and unadulterated manner.
Love
Love is a sensual song in which we see Rema showering praises on a lover while seeking reassurance that she will be with him for the long haul.
Addicted
On this electronic up tempo beat, Addicted is a song of plea to a love interest to take it slow on some vices he/she is addicted to.
Are You there?
Deciding to look past all that should make one feel sad, Are You There is a vibe/cruise check song which was made to easily resonate with everyone who needs a good song to pull them through a bad time, especially with its catchy lyrics touching on political and societal issues.
FYN (ft. Aj Tracey)
Fresh Young Nigga appraises youthful exuberance and stardom. Teaming up with British rapper AJ Tracey, Rema gives us a glimpse into the lifestyle of a young star who is self-aware and living life on good terms.
Carry
In the adulation of a love interest's physical attributes, this sensual song with its melodic beat is sure to set anyone on their feet swaying their body. The song reassures the love interest of his love and the length he would go for what they share.
Oroma Baby
Moving into a sensual drift, the song sees him addressing his 'Oroma Baby'- a term of endearment for his muse while painting a picture of a consensual erotic relationship.
Wine feat. Yseult
With an undeniable beautiful opening, Wine sheds light on the kind of love he yearns for – sweet loving and all that comes with it. French is known to be the language of love and romance, hence collaborating with Yseult a French artist adds more color to the track.
Runaway
In the closing track Runaway, Rema pledges allegiance to his romantic interest. It takes us through a journey of two people in love whose relationship is not accepted by people around them including their family. In typical 'Romeo and Juliet' fashion, Rema urges this love interest to runaway with him from all the negativity surrounding their love.
Follow Rema via @heisrema
Intro by Seneo Mwamba
Photography scrdofme