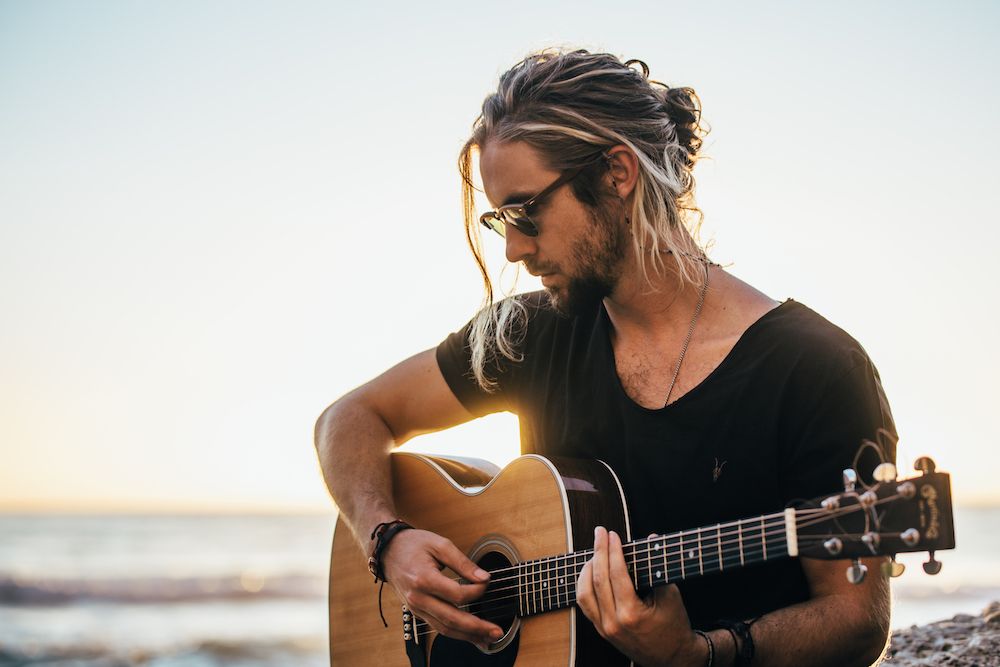 Jeremy Loops
It's certainly not every day you get invited to surf with South Africa's very own Jeremy Loops. Rather than have him appear on a laptop screen, I got the opportunity to meet the man himself in what seemed to be his natural habitat – on a surfboard under a crystal clear summer's sky.
Although surfing was his first love, it's apparent the impact it has on his music career. Brief conversations in-between wave catching evidence how therapeutic both music and surfing are. As Jeremy says they are both experiences you cannot control and therefore have to let them take you on the journey. 
In the midst of a European tour, the Cape Town-born artist recently released his long-awaited third studio album titled Heard You Got Love. Infused with melodic acoustic guitars and catchy soothing vocal melodies, the album is full of hope and optimism, one that finds him exploring the importance of human connection whilst poking fun at youthful naivete. Collaboration is a hallmark of this album, hosting an array of well-established producers from the likes of Ed Holloway (Lewis Capaldi, Dean Lewis) to Eg White (Adele). It's even accompanied by an Ed Sheeran collaboration in the form of Better Together. A vibrant song that's bursting with irrististible melodies and traditional African harmonies. While Heard You Got Love touches on the confusion and mental effects caused by pandemic, the main body of work is a celebratory record – one that highlights the light at the end of the tunnel. 
Following an unforgettable surfing experience at The Wave in Bristol, which featured Jeremy performing a headstand on a moving board, we spoke about the new album, the pandemic's impact on him and his songwriting, and the best piece of advice he's received so far.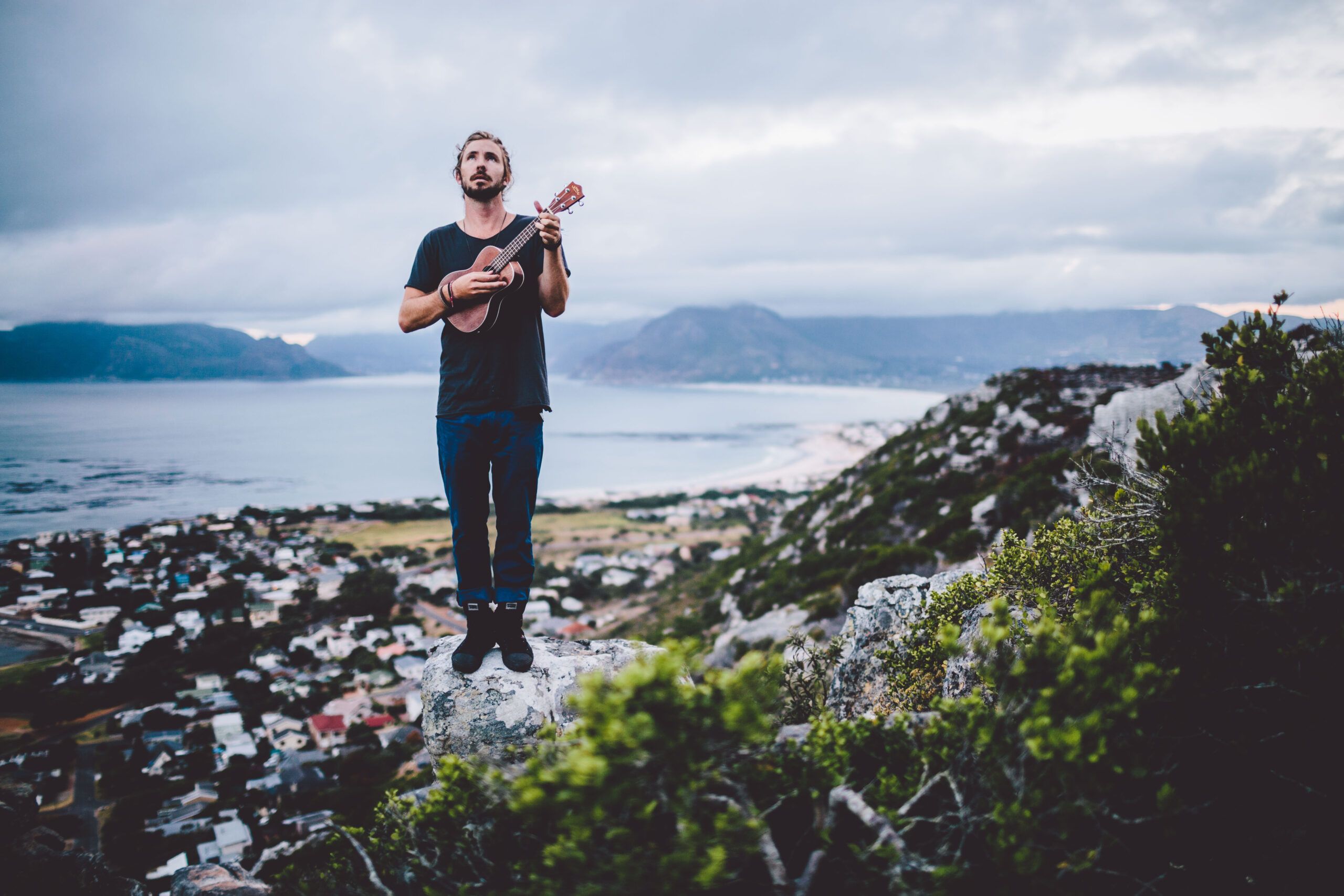 This album was set to be released in 2020 but was postponed due to the pandemic. How different was that version of the album to the one released today?
Very different. I had 12-13 songs that were almost ready to go. We were finalising album designs and track listings. But then what started as an initial lockdown obviously became this two and a half year pandemic. I remember there being a lot of back and forward with the team about what we should do. My gut feeling was saying that if we get caught in the position where we can't get over to tour and play live shows then that'll be a massive problem as my whole career has been about the live shows. That's really my bread and butter. It's a huge part of what I do and a place where I'm able to speak the magic into the songs. I was always big on the live aspect of being a musician from early on and had to learn and develop the studio part of it.
So we released a couple of singles from those 12-13 tracks. Mortal Man was the first one, which to me is one of the most special songs I've released to date. It felt like the right song for the time and connected with people beautifully. With the lockdown still going on we just kept releasing more songs from the album and as a result I had to start writing again. Then when it became clear that this wasn't going away I was able to get deep into studio work and write all sorts of songs. Some of my favourite tracks of the new album like It's All Good, Head Start, Sugarcane Love were songs that came right towards the end. 
Did it sonically sound different? To me this album is full of optimism and hope…
Yes. For instance, Mortal Man and Chasing Grace, the more sombre songs, were written right at the beginning of Covid whereas towards the end the music and theme became more hopeful and celebratory. The opening track It's All Good, which is about acceptance and celebration that you made it through another day in the complicated world, was written towards the end. I realised through writing the new version of the album that the more I get older the more I want to just peel back the layers of all the trauma and all the bullshit we pick up through life and just be a younger version of myself.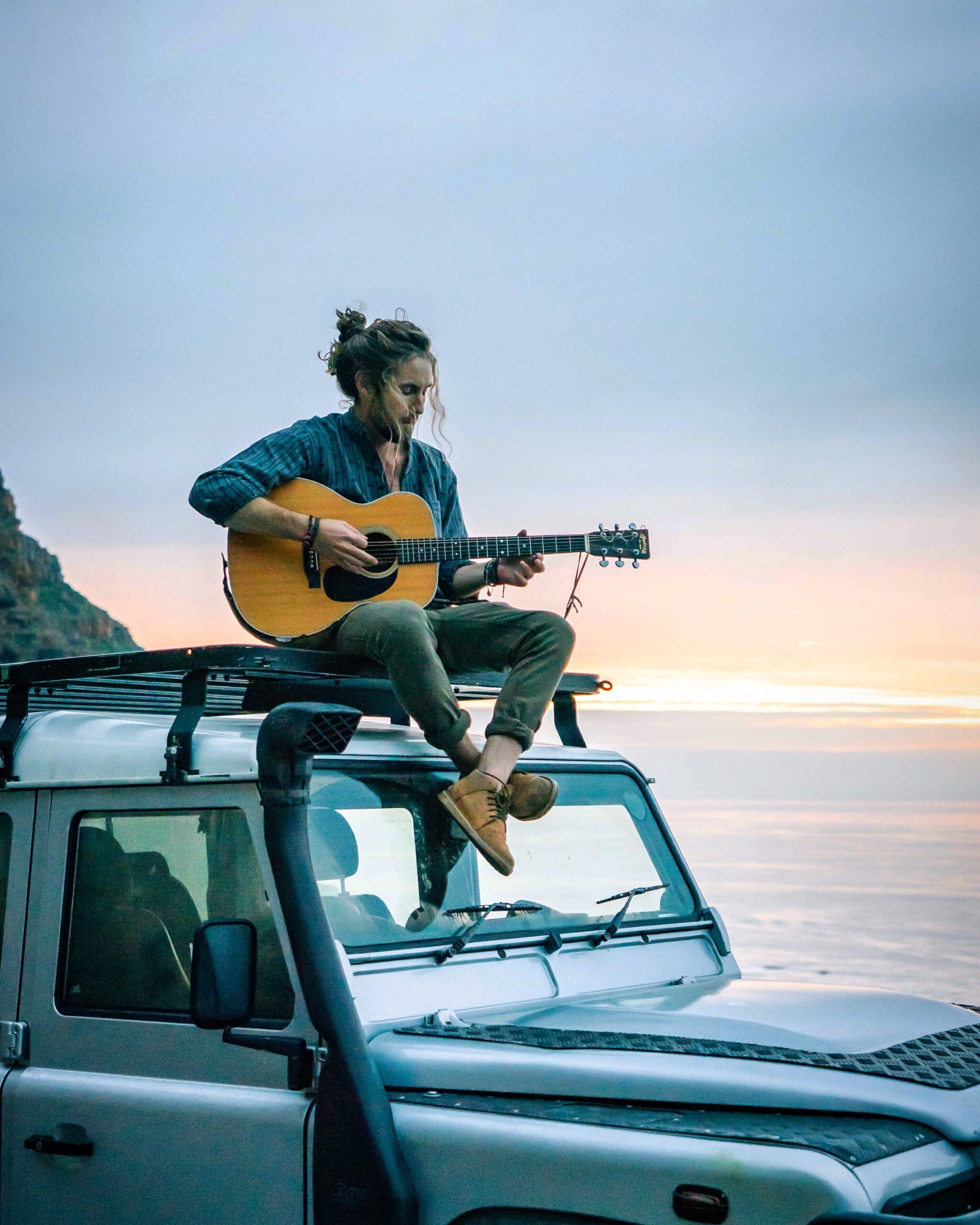 With three albums under your belt, how has your relationship with self-doubt evolved?
I literally told this story on stage the other night because it's changed a lot. With my first record I wasn't that afraid because I was too dumb to know. I was totally naive. I remember we sold a 5,000 seater venue in Cape Town before I had any radio play or released an album. So that was based on my first EP and lots of live shows. When I went to record my debut album (Trading Change) I was just taking everything that worked in my live shows into the studio. I didn't know any better or what mistakes I was making. If you listen back there's a rawness and naivety to the way the album was made. Trading Change opened many doors and because of the success of that album I was able to perform all over and all that led towards the second album, which is when the self-doubt and the fear set in. Doing that album was terrifying. At that point I now knew about the industry and worked in enough big studios to realise how undergunned I was and how much I needed to learn. 
What was the fear linked to?
The fear was linked to what should this record sound like? How much do I evolve the sound? Do I stay true to my folkier roots or does one move into directions? And if so which direction. You know. How far can you push it until your core audience isn't into it? But then when that second record (Critical Water) did well and worked during the live shows I became more at ease especially with this new album. I wrote this in a place of enjoyment and experimenting with sounds that I liked even if they didn't sound like the song before. You'll notice the album moves around sonically from more folk-leaning tracks at the end to kind of more Anderson Paak sounding drum grooves. Being willing to play around and then hearing those things back and going okay this is a little bit of a different sound but I really like it and that's enough.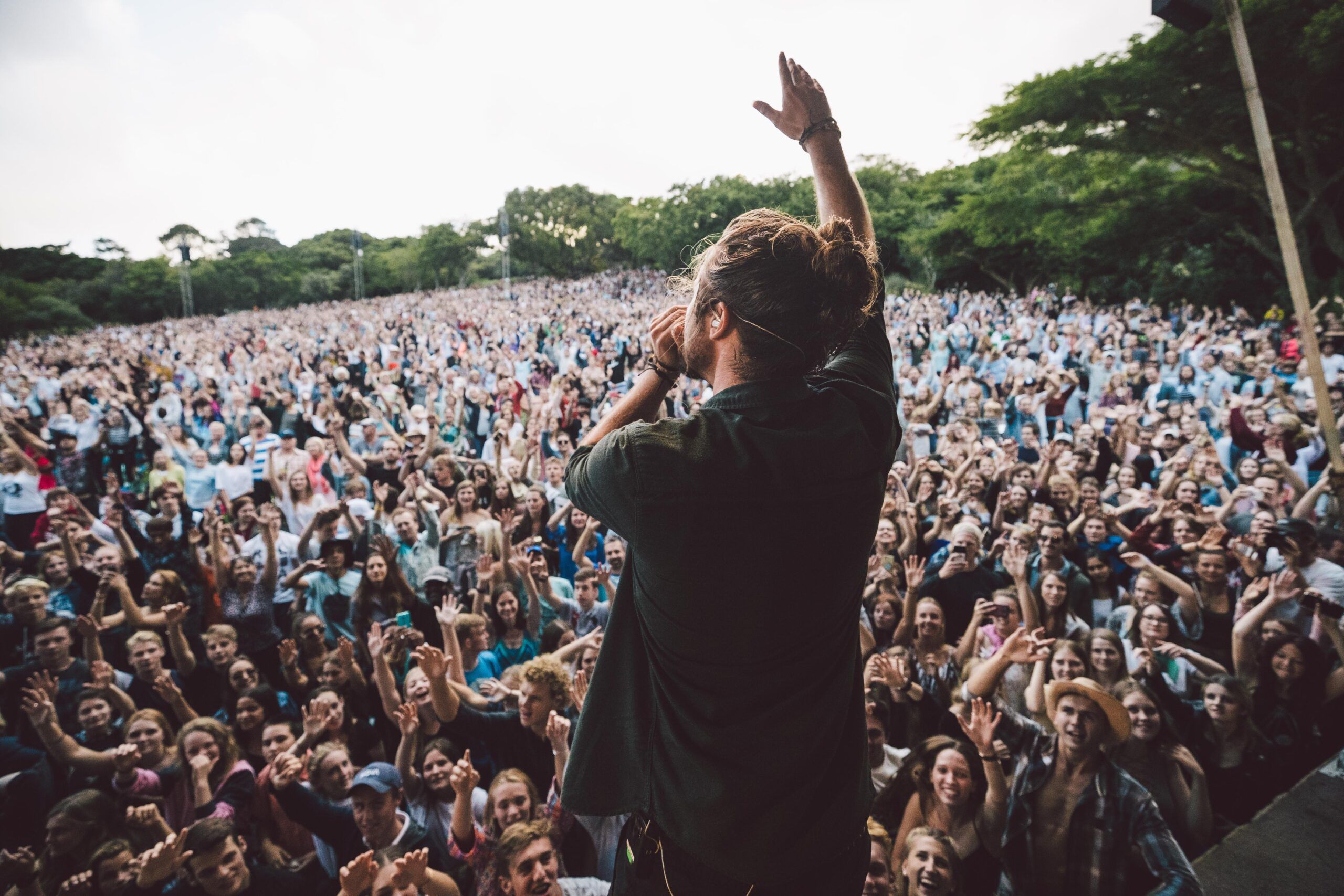 The new album features a variety of well-established producers. What made you decide to go down that route rather than sticking with one throughout the album?
I was initially worried about it and I think maybe on the next record I'd be interested in having one producer who oversees the album but I really enjoyed it and it was great to work with so many talented people on this album. 
As a musician, what's the best advice you've received?
I worked with Ladysmith Black Mambazo on this record on This Town and got to meet their oldest living member, Albert Mambazo who has been a part of the choir since the 60s. They're well-known for their work on Paul Simon's Graceland in the 80s. When I was working with them I remember Albert pulled me aside and said "You know young blood you've got a long way to go still. Stay unbroken and go forward. Stay fixed." You know the world can break you and if you allow it to it will. You have to just keep going and stay disciplined and not let the hardships stop or break you. 
What 3 songs would you choose to soundtrack your perfect day?
Evening – Sisyphus by Andrew Bird
Midday – Pressure Drops by Toots & The Maytals
Morning – Goody Bag by Still Woozy
Heard You Got Love is out now, follow Jeremy via @jeremyloops
Interview Dean Benzaken