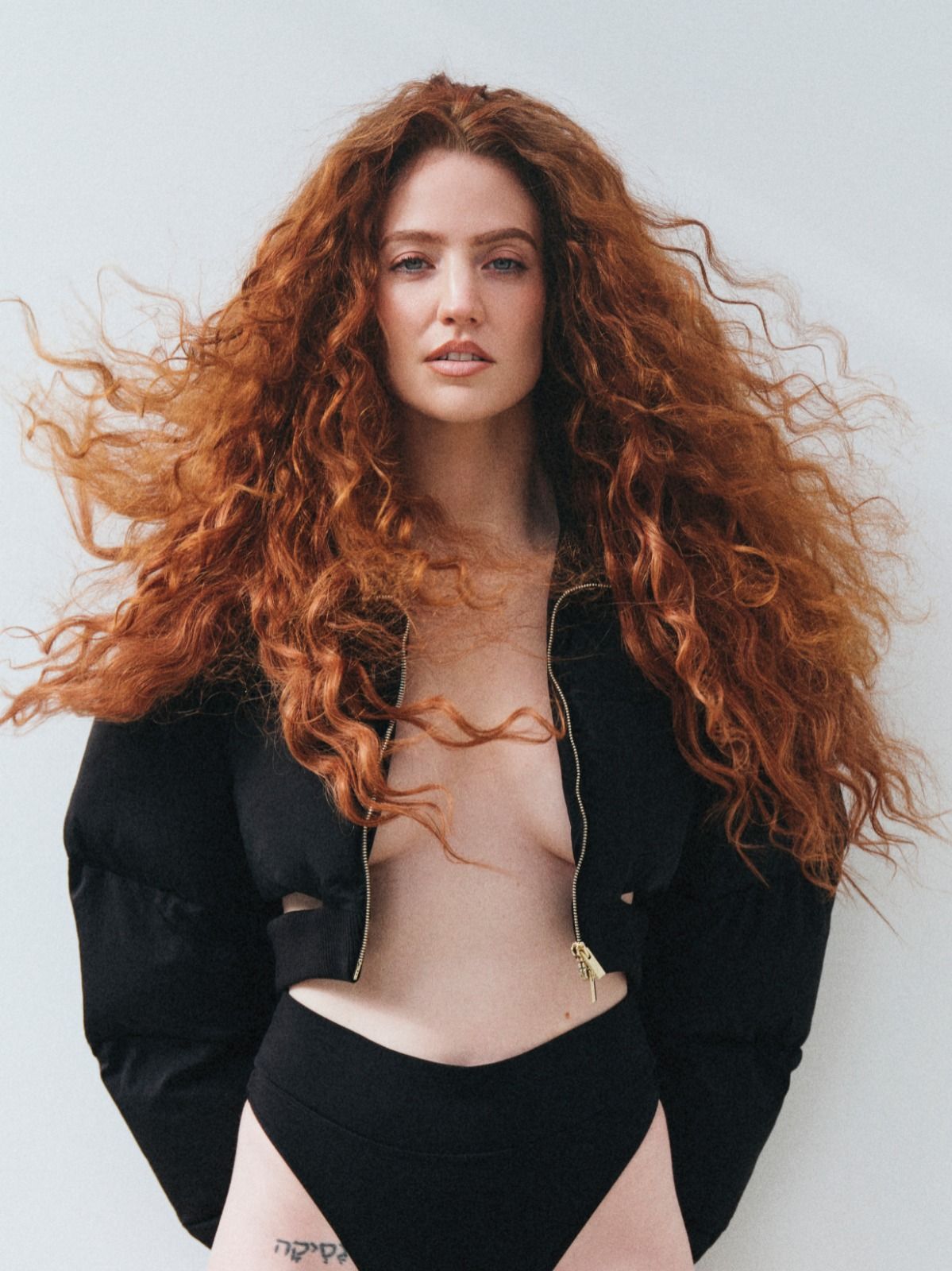 Jess Glynne
Easily one of the music industry's most distinguishable artists, pop star Jess Glynne is entering her new era re-energised and stronger.
Since 2013 onwards, the singer-songwriter has been an inescapable and highly coveted act thanks to her strong vocals, relatable lyricism, and dance-worthy tunes. After breaking through to mainstream audiences via her Clean Bandit Collaboration Rather Be the same year, Glynne has then gone onto achieve vast success across her career so far. The London-based vocalist won a Grammy Award, put out two acclaimed studio albums (the 2015 debut I Cry When I Laugh & the 2018 follow-up Always In Between), sold-out multiple headline shows, and even supported the Spice Girls during their 2019 world tour. Even with all the highs, the pop artist has also endured the lows that come with fame, from having every decision and mistake she has made being scrutinised by the public and press to simply having to forgo privacy in the social media age we live in, Jess Glynne has been through it all.
Now after a three-year hiatus, the songwriter is back. Over the last few years, the award-winning musician has taken the time out to grieve the loss of a friend, heal, learn about herself, and realign her goals for her artistry. As a result of the time away, 2023 has seen the pop star come back with a bang. She's now working with new management and record label teams, put out the soulful and unexpected tune Silly Me, and has made a return the live stage with appearances at Radio 1's Big Weekend, Capital FM's Summertime Ball, New York's LGBTQ+ event Planet Pride, and more.
Most recently, the pop star has released the gorgeous new track, What Do You Do? A song filled with addictive house beats, disco strings, and openly vulnerable lyricism. To celebrate the release of the single, 1883 Magazine's Cameron Poole sits down with Jess Glynne via Zoom Call to discuss why she decided to work with EMI & Roc Nation, being more vulnerable with her forthcoming new music, and the essentials on her tour rider.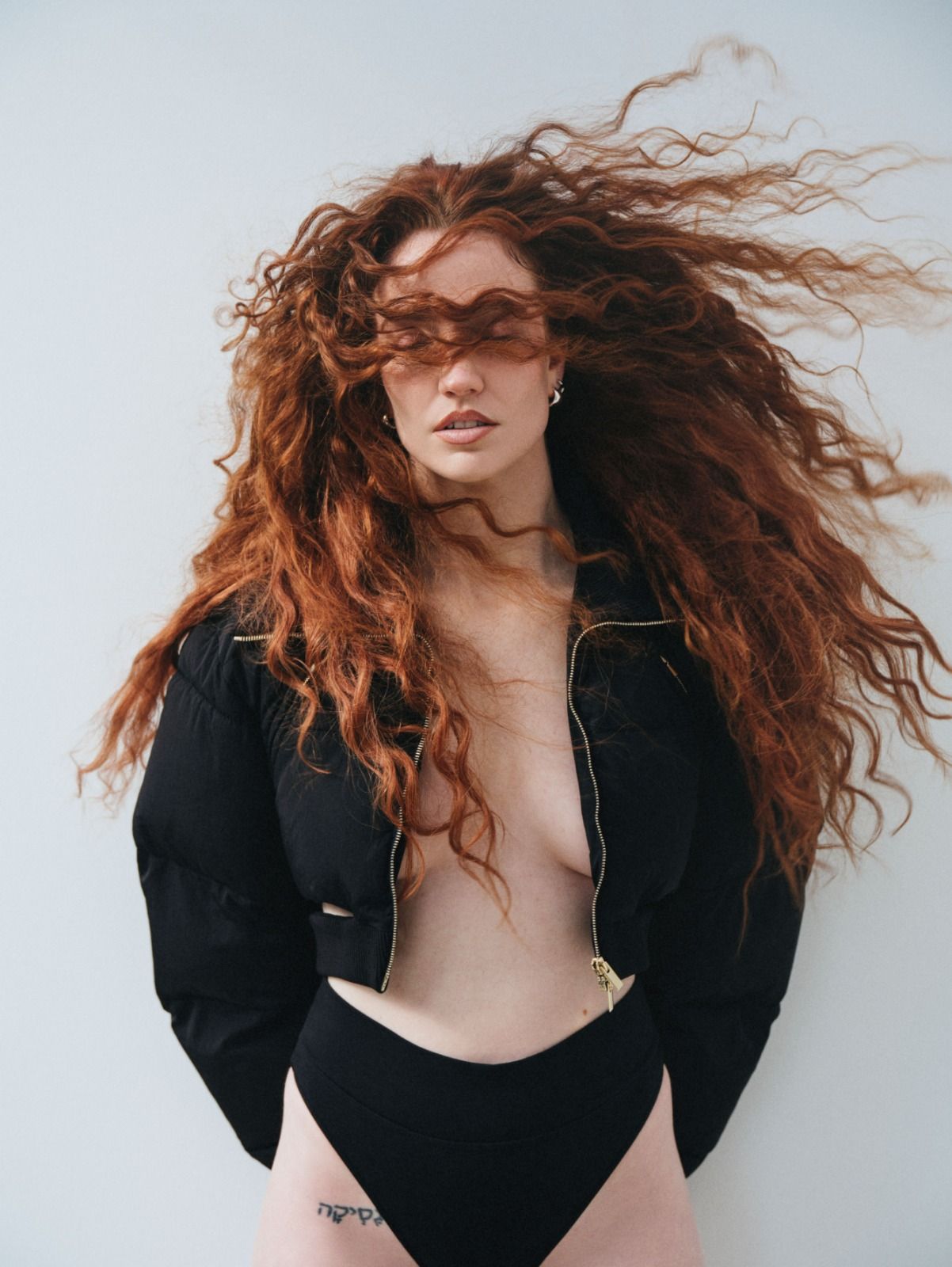 Jess, thank you so much for speaking with 1883 magazine. Let's start by chatting about your new single What Do You Do? How have you found the reaction so far? 
Yeah, I've really enjoyed it. I feel like it's been a great reaction. I feel like everyone's really vibing to it!
With your new label and management teams, how did you personally decide on who to go with because as someone who's built up a respected career in the music industry, there must be so many different avenues you could explore – so how did EMI and Roc Nation perfectly align with your vision/goals?
That's a good question. It was a journey and I met a lot of people. There was a lot of opportunity out there which I was super grateful for. I think, for me, with the management side of things,  I met a few different people and it's always really difficult because there's no right or wrong. But I think you've always got to trust your gut. I think the relationship that I built with Jay Brown and Roc Nation over a period of time, it wasn't something that happened overnight. It was actually a year until we did a deal to work together. But over that period of time, there was a lot of foundation building, meeting the team, building relationships and figuring things out. There were other people that I met and similar situations, but for me, Roc Nation felt like a home. It felt safe and it felt good. These people believe in me and they got me, and ultimately the most important thing to me.
If someone can see your vision, believe in you, make you feel empowered and feel good, and feel like you're doing the right thing. I think that's always an amazing thing to have around you. And yeah, the label side of things was quite similar. Jo Charrington and Rebecca Allen are such infectious women and they're both so successful and so kind of real. There is no bullshit with them. There's no in-between. it's like: 'this is what we want, and this is what we want to do'. There's no dancing about. I did meet a few different people and it's never easy but again, the energy that they gave really made me feel empowered. I knew I wanted to create success and build with them. So far, it's just been really exciting. It feels good.
You previously mentioned that you felt like you've always hidden behind your music but with this new chapter and forthcoming music, fans will be able to understand more about yourself, not just the pop star aspect of your life. In what ways do you think you've become more vulnerable on this new project and do you think it's helped you better your craft at all?
I think this journey has been crazy over the past few years. I think I've done a lot of work on myself,  I've had a lot of time for myself and a lot of time to meet new people. For me, my craft is always evolving. I think the process of what I've been through has definitely taught me a lot about myself and I've been on a journey to work on my insecurities, my emotional stability, confidence in my work and in my relationships. So this music for me has just been written along the way and it's been a journey. It's been done in different stages as well. I'm so heavily involved in everything, songwriting, the visuals, and the whole message. When I start a project, it's a project. It's a whole thing. Everything starts with a story and me figuring out is what the story is that I want to tell.
I think that this forthcoming album is a story of Jess. It's about being vulnerable,  being honest, being real and letting people in and how it is actually super important to do those things. When people listen to my music, I'll be walking down the street and someone will come up to me and more often than not, this is the conversation that follows: 'Yo, Jess!' and I'm like 'Yeah, hi', and then they will follow-up by saying 'your music has really helped me and thank you so much for this song or that song, I'm just such a fan. I can't wait for new music.' That's a conversation that has happened to me a lot and it's one of the biggest blessings that I could ever kind of have because my music has touched people and it's helped them. Music has also touched me and helped me as well.
To be honest, music has been my saviour through the majority of my life so far. I think for people to understand me as a person and  where songs come from and why I wrote those songs and be able to listen to it with that in mind, is super important actually. I think hiding and being elusive is important in certain stages of your life because we have to hold something for ourselves otherwise we will go insane. The public eye and being famous is a lot as it is but I do believe like with this record for me, it's important that people see me, hear me and understand where it's coming from. So they can listen to that music knowing but then relate to it for their own reasons because that's what we do, right? We know where a song is coming from, and then it gives you an idea and then the next time you listen to it, you listen to it with a different kind of set of ears or perspective. I think [being more open] comes as part of me growing, learning and understanding what's important. So I think with this album I really want to connect in a bigger way.
I'm sure fans will appreciate your willingness to open up more. I can imagine it must be such a surreal feeling when you have conversations with fans and they talk about how a certain song has helped them. It's so touching.
Yeah, it's a very special feeling.
Your first couple of live performances this year have all been pretty huge, there's been slots at Radio 1's Big Weekend, Capital FM's Summertime Ball, and Planet Pride in New York. Given you've returned from a three-year hiatus, were there any nerves about returning to the stage?
It's mad, I always get nervous! I get nervous doing anything. I care so much about what I do and it's been such a long time, so coming back into this, I'm never like 'Yeah, I've got this'. Jumping on stage for me is always super nerve-racking because I love it and I care so much and want to do the best I can and I think it's been a joy. I just can't wait for what's to come and this is just the beginning. It's exciting and nerve-wracking but I think if I wasn't nervous, I wouldn't care.
Following that, what are the essentials on Jess Glynne's rider for shows?
The essentials on my rider are…. Mānuka honey, sustainable bottled water as that is really important to me. I don't like plastic. What else? Bananas are really good actually. I like a banana before I go on stage. I find it hard to eat before shows but I don't know what it is, maybe it's the potassium. My keys player always eats a banana before a show, and I asked him why and he explained it's the only thing that gives him a certain amount of energy. I started doing it because I wanted to see if it works and now it's stuck. So I like to have a banana before I go on stage haha.
Good choices, got to get that potassium. 
Yeah, it's important haha.
Having a social media platform can be difficult and there can be far too much negativity on the internet sometimes. So what is something you saw on the internet recently that made you smile?
That's a really good question but I'm a bit lost for what I've seen on the Internet recently. I mean, the reactions to things have been really kind of wholesome. The press and socials… I've had moments where it's been very trialling for me and really kind of hurt my mental health a lot. I think for me, it's actually been such a blessing in general for how much support I have actually received on the internet. You know, from press and from fans and the excitement around new music and how it's been celebrated. 
It's all such a wholesome heartwarming feeling because releasing new music can be a nerve-racking thing, not knowing what people are going to say. I don't think in particular I could give you anything specific but as a whole, that's probably what I'd say.
Finally, before the two studio albums, before Rather Be with Clean bandit or before My Love with Route 94, what do you think is one major thing that you've learnt in your career so far about the music industry and building your artistry that would surprise or shock your younger self and why?
I don't know if there's anything I'd say that would be shocking but I think one of the thing I would say is: don't be afraid to say no. That's probably one of the best things I've learnt. Don't be afraid to say no and don't be afraid to be yourself.
Jess Glynne's new single What Do You Do? is out now. Follow Jess Glynne @jessglynne
Interview Cameron Poole