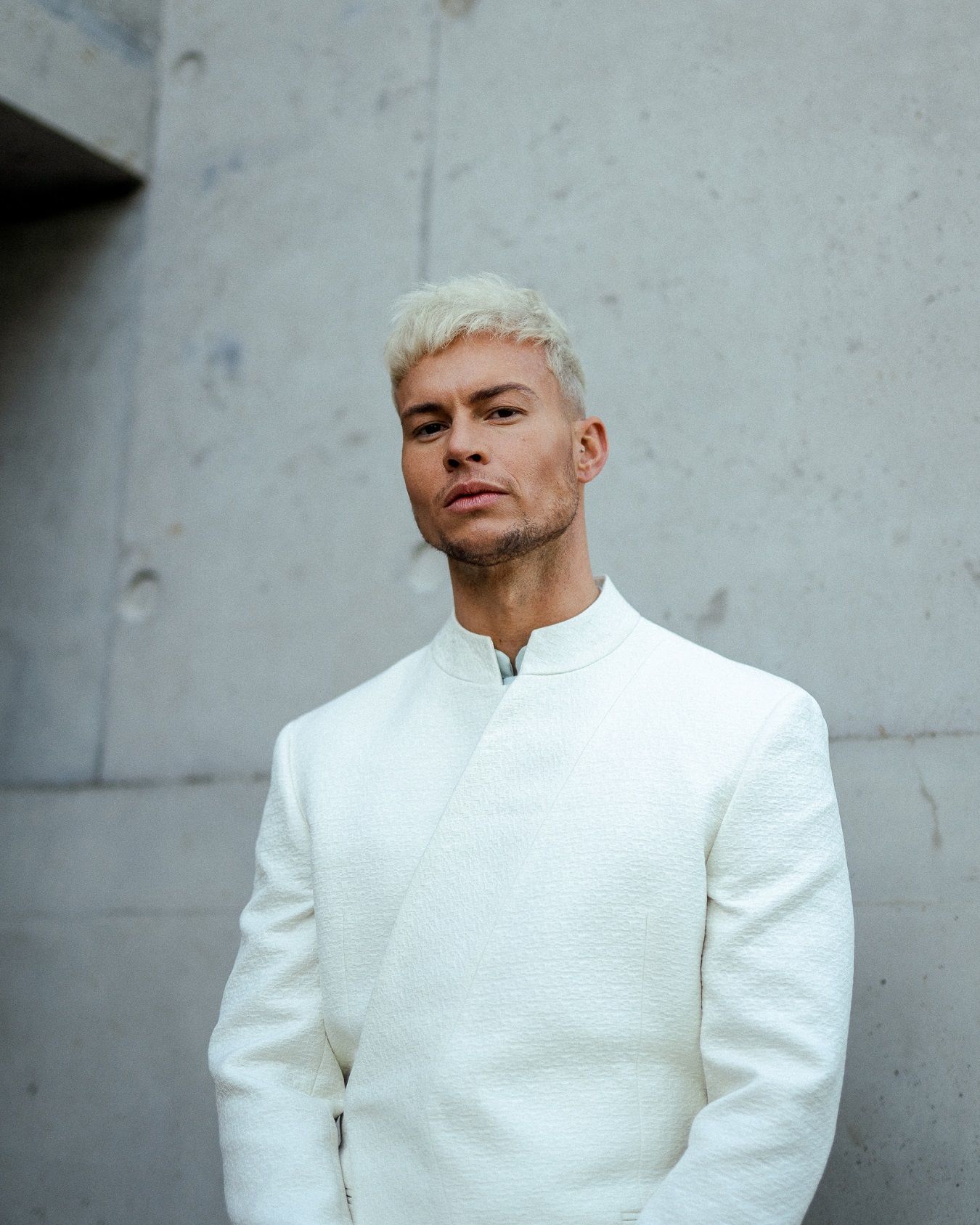 Joel Corry
Chart topping DJ and producer, Joel Corry, has just released his new single 'I Wish' featuring Mabel.
Having been inspired to get into music at the age of thirteen-years-old, Joel Corry is proof that your dreams can become a reality. Joel first rose to prominence after starting a success career as a TV personality but whilst he he was on shows like 'Geordie Shore', he was also putting in the time and effort within music. Thanks to his hard work, he's become a global sensation renowned as a live DJ and producer. He's released four consecutive UK Top 10 records, been nominated for multiple Brit awards and played on stages all across the globe. Now, Joel Corry is back with his latest single 'I Wish', a euphoric dance track with vocals from acclaimed pop artist, Mabel.
In conversation with 1883 Magazine, Corry spoke about 'I Wish', where he sees himself in the next five years, and more.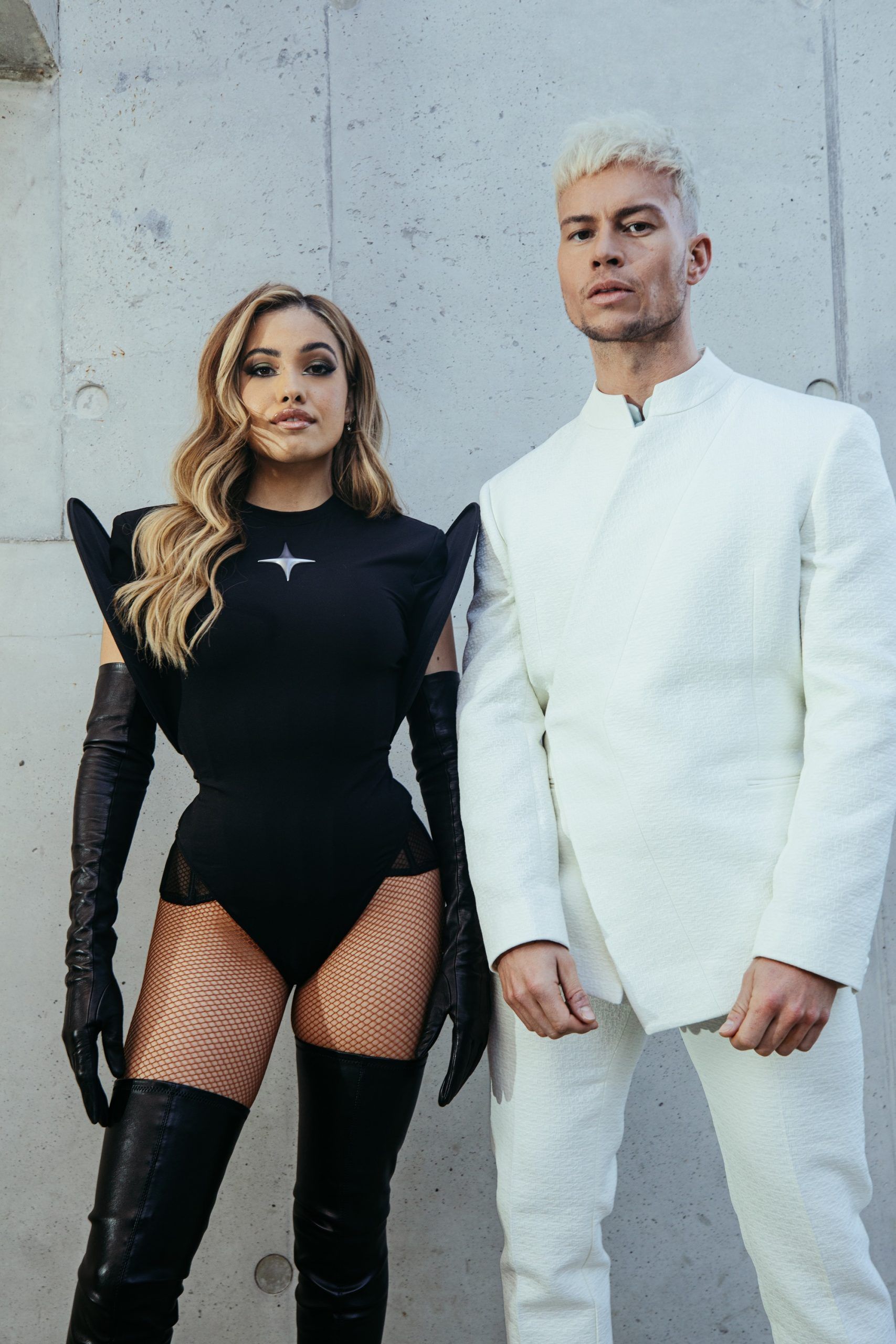 Hi Joel, you've just released the music video for your single, 'I Wish' featuring Mabel. How did this collaboration come about?
The track 'I Wish' is actually a song I've been working on for quite a long time. I was really connected with the track but at the same time was releasing other records. I kept coming back to it though, and when that happens with me I always know that there is something there. I always wanted to work with Mabel, even when I released 'Sorry' in 2019, back in those earlier interviews I would put it out into the universe that I wanted to work with her. I was in the studio with her earlier this year, I showed her the 'I Wish' idea, and she loved it. 
We got her vocals on it and it instantly sounded amazing. Suddenly this track that I'd been working on was happening! 
When working with someone like Mabel who is such a big star, it's always one thing getting a track done, it's another thing aligning a release. Her schedule is crazy. Management and our labels worked hard and I'm just so proud we managed to make it happen. I truly feel like now is the right time for this record to come out, going into winter. There's something really wholesome about this song. 
I love the imagery for the music video. What inspired the visuals?
I work with Elliot Simpson, who has directed five of my music videos. I trust him 100% with my visuals. I love his vision and the depth he goes into, the concepts he uses make you think a little bit and you can see there is a bit of inspiration taken from Black Mirror. There's always an underlying message in my videos which I love. I personally see the visuals as an extension of the song. Elliot really nails the subliminal every time. 
Spending the last 11 weeks inside the UK top 10, you and Jax Jones released 'OUT OUT' which features Charlie XCX and Saweetie. When you're producing a track as big as this, how do you plan what samples to use and the kind of vibes you want it to have?
I was supporting Jax Jones on tour and we struck up a really good friendship, he has always had a big influence on me. Fast forward a year later, during the pandemic we decided to work together. I sent him the 'OUT OUT' idea, and he shared the same passion as I did towards the sample.
'Out Out' massively samples Stromae's 'Alors On Danse', which is a record I've been a huge fan of for many years. I used to play it in my very first DJ sets. The original is in french, which I think is the reason it didn't blow up as big as it could have been in the UK. It's such a banger! I managed to get the sample cleared. Kanye West is the only other person who has sampled, 'Alors On Danse'. 'OUT OUT' is such a cheeky British saying and lockdown was coming to an end and everyone had freedom day penciled in. After a year of everyone staying in, it was time to go 'OUT OUT'!  Charli XCX was our first thought on who we wanted on vocals, our record label helped to make that happen. She's such a pro, in one day she had sent us everything we needed for the project, Saweetie being on the track was the absolute icing on the cake.
You're currently on your first UK headline tour, which ends at Manchester's Albert Hall. As a DJ, your energy always has to be high to get the room going. What do you do if you're having a bit of a low day but still have to perform? 
There's no low days! Even if I've had a stressful day, the minute I get to perform I flick a switch in my head and just go into that performance DJ mode. I've been a club DJ since I was 18 years old, I've been DJing since I was 14 and I'm 32 now. I've been doing this a long time, week in, week out for years and years. It's become an easy thing for me to switch on and off. Generally I'm quite a positive person, maybe there are days where I've had a long day travelling, or done a stretch of gigs and you can get run down energy wise, but the minute I'm going on stage that switch is flicked and I'm back to giving it 110%. I care so much about my set it doesn't matter who my crowd is or where the venue is I make sure i'm in the zone. 
You released 'Head & Heart' in 2020, it's now multi-platinum and got you a spot on the US Billboard hot 100's. How do you feel your identity and sound has changed since your 2015 debut releases of, 'Back Again' and 'Light it up'? 
Ah man it's crazy thinking back to those times!  Sitting in my conservatory making those beats, about 7 years ago now. I've changed massively. Back then I was producing more EDM and electro music and as the years went on my sound developed down a more commercial house lane. I was making bootlegs and mash-ups and sending them to any labels, just trying to get a look in. I'm now signed to Atlantic Records. The last two years have been a rollercoaster. I've had my first hit record, 'Sorry' but there are so many record deals before that which made me learn about the music business. The behind the scenes stuff is very hard and people don't always understand that. 'Lonely' peaked at number 4 in the charts and off the back off that I landed my amazing record deal. 'Head & Heart' was my world wide hit, it just goes to show that when you have the right team around you everything just starts getting bigger. 
Where do you see yourself in the next five years? 
My dream is to play the biggest main festival stages around the world. I want to have more hit records under my belt,  I want to put an album out of course, which is what I'm already working towards and I  just want to stay on this journey. I'm more motivated and hungry for it than I have been in my entire life! I've grown a lot, I have this focus everyday where I wake up ready to work towards these goals, I'm fully prepared to commit to this. I have a great team behind me that believes in me as well. I'm super excited to see where this takes me!
Your other consecutive UK top ten records we haven't spoken about yet are 'BED' and 'Lonely'. You often choose to feature female vocals on your tracks. Why is this?
There's not a conscious preference behind the vocals. Rae wrote 'Bed' so she was obviously going to be the vocalist, but 'Head & Heart' was MNEK. During a studio session with Jin Jin she played me some of Raes demo's and the third one in, she showed me the chorus – 10 seconds of 'Bed'. I slid into Raes Dm's and told her I'd heard her idea. I believed 'Bed' would be a hit record. She'd developed that idea with David Guetta and I'm so thankful that they were happy for me to work on it. I'm really good friends with him now too. I went to dinner at his house in Ibiza and we've been in the studio working on something new which is very exciting. Overall, in terms of a preference to vocals, it's just whatever feels more natural.
You've been linked to  reality shows in the past, including Geordie Shore and most recently when you're single, 'Sorry' was the most Shazaamed song in one day, after having been featured on Love Island. How would you say reality TV has impacted your career?
My MTV and Geordie Shore days were a great time in my life. I was in my early 20's and I'm so grateful I got to have such a fun experience. I feel lucky to have been a part of it and don't have a bad word to say, DJing has just always been the main goal in my life. If I'm honest it did throw up a few hurdles when entering the music industry, but that only made me more motivated. I knew I had to get the music right and do whatever it took to overcome those and prove myself. People will always have their own opinions and I will always try and change the negative ones.
Lastly, where did your love for dance music come from and how did this develop into the production and performance that you showcase now?
My journey started when I was 13, I was a DJ before I was a producer. My brother was a DJ and he had decks, I only really asked for decks that Christmas to be as cool as my older brother. He always had his mates round recording Garage mixtapes and MC'ing and I wanted to be a part of that. I used to tell people at school I was a DJ, but I actually really took to it, it became my hobby. On the weekends, I would be buying up vinyl because back then everything was turntables. Even the process of getting the bus and going to the record shop in Enfield was part of it all. The guy behind the counter would show us records with white labels and tell us things were exclusive. 
I would save up my pocket money every week to go and buy vinyl, but I loved that culture. I did a music technology course at college and started to learn about Logic and that started another hobby of me making beats. I was really into Garage and Hip Hop but I went to Ibiza and that's where my love for dance music came from. I got into raving and partying. I remember watching Carl Cox close Space nightclub in Ibiza, on my birthday and that was my first real, "Ibiza experience" coming out of Space at seven in the morning and just thinking OMG that was the most mind blowing time of my life and thinking this is what I have to do! Years later I finally had my breakthrough and I haven't looked back.
'
'I Wish' is out now. Follow Joel Corry @joelcorry 
Interviewed by Molly Noble