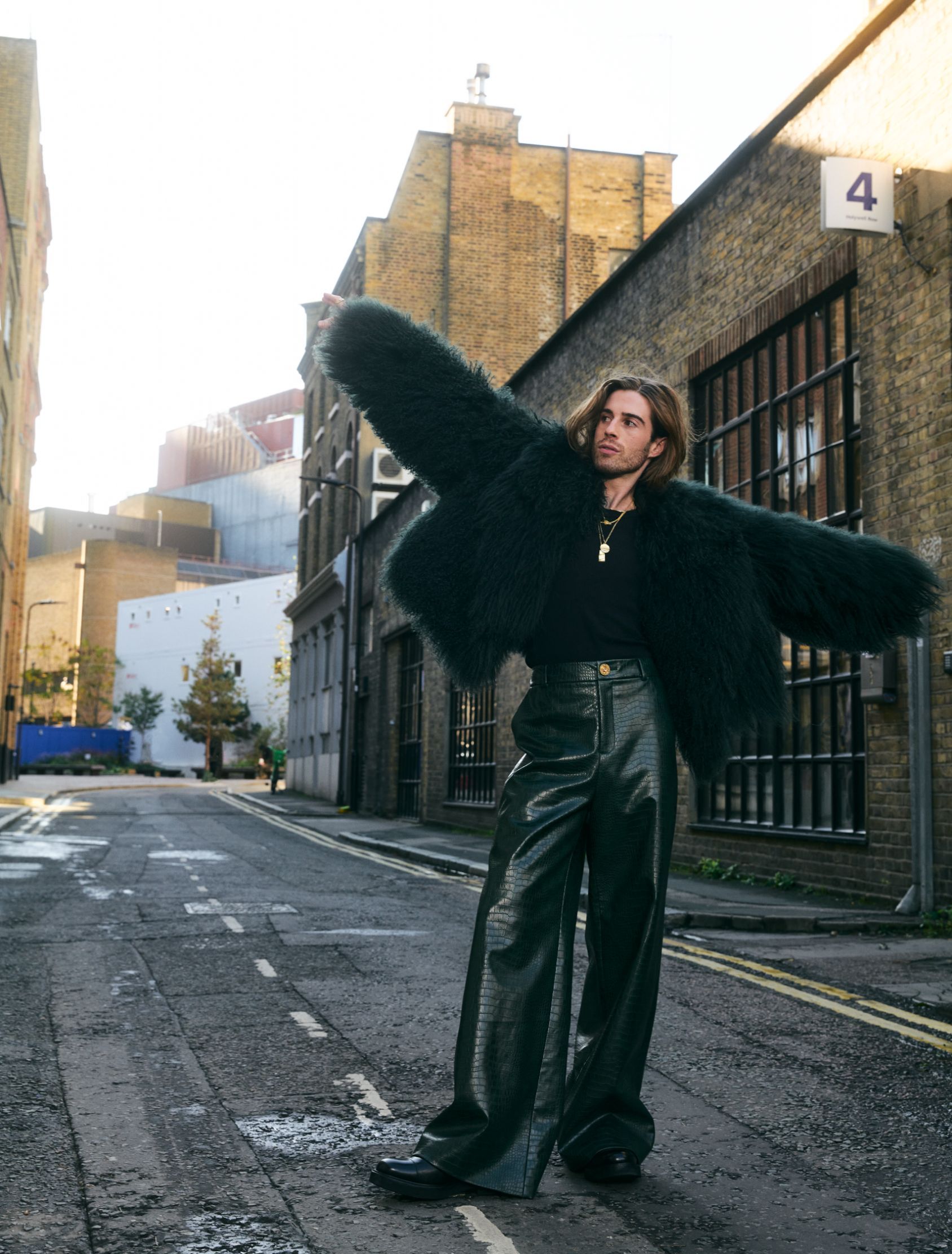 Joey Phillips
Introducing Joey Phillips, who embarked on his career at the young age of 13 with a breakthrough role in the sensational musical, Billy Elliott – The Musical. This production, based on the beloved feature film of the same name and featuring music by Elton John, saw Phillips co-originating the role of Michael, the loyal companion to Billy Elliot, portrayed by Leon Cooke.
Following this success, Phillips ventured into numerous theatrical performances and made his debut on screen in Stephen Cookson's film, My Angel. Now, after captivating audiences on stage and screen, Joey makes a return to television in the highly anticipated seventh season of Outlander where he portrays Denzell Hunter — a Quaker who faced expulsion from his community after choosing to serve as a surgeon for the Continental Army during the Revolutionary War.
1883 Magazine sits down for a chat with Joey Phillips to discuss Outlander, Zoom table reads, fan conventions and more.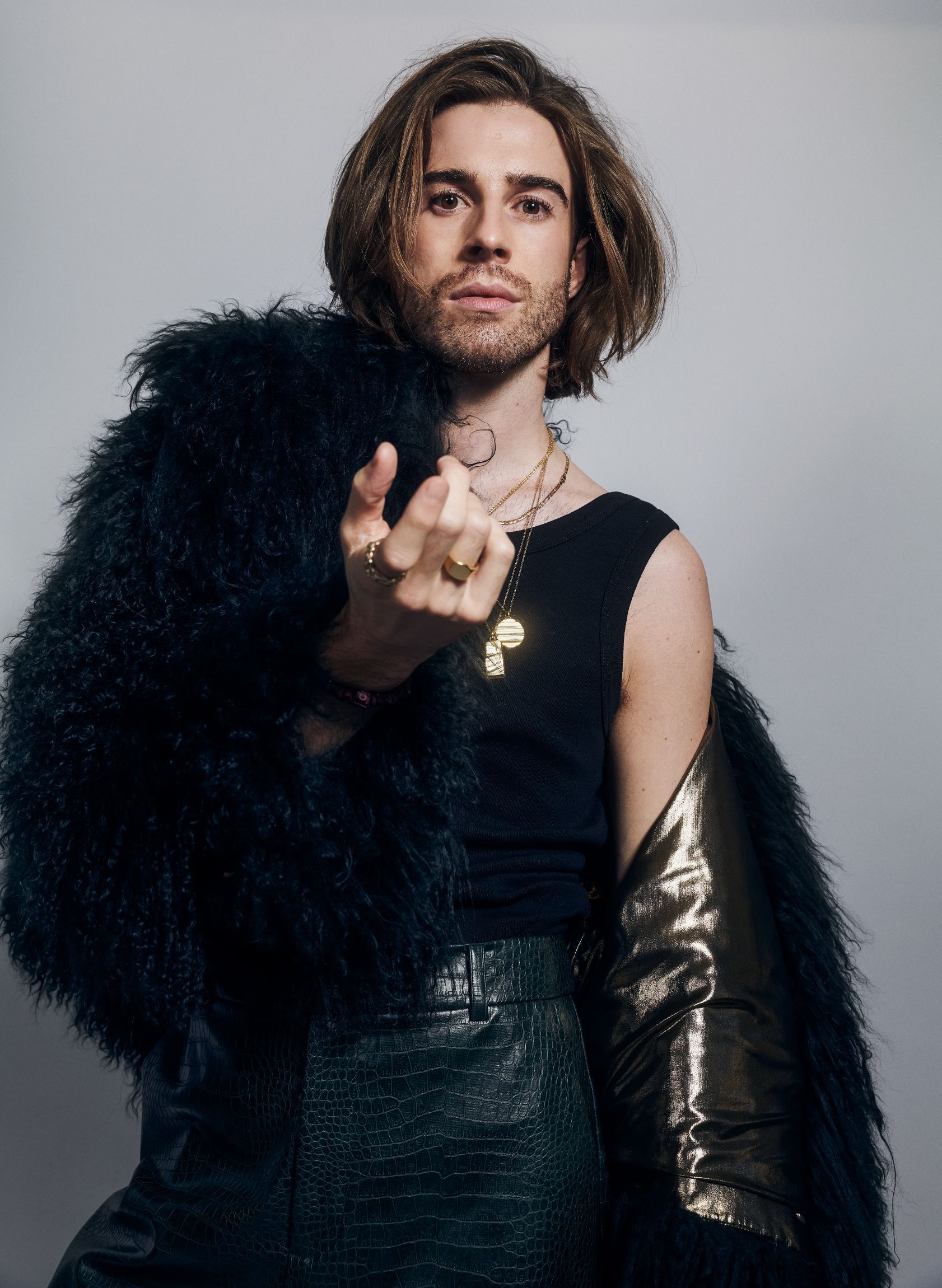 Hi Joey, how's it going? I heard you went to your first convention recently. I've never been to a convention but they always pop up on my TikTok for some reason and it looks so crazy with all those fans dressing up, was it really that intense?
Yeah, it was crazy. It was so fun but they all warned me that I'd get my first convention cold and I was like, nah, I'll be fine, and now it's struck me down. They were so sweet because I've not been on the show yet so I was fully expecting queues of people for everyone else and just a tumbleweed for me but they were so excited. A lot of them have read the books as well beforehand so they already love the character, and then the ones that haven't read the books are just so ready to welcome any sort of newness to the show.
That sounds amazing. Did you do the whole picture taking and autographs as well?
Yeah, some of the fans come with prepared poses that they want to do with you, which is great. There was a selfie section, a group photo section, and then at the end of everything that's when you do the signing. That was the bit that I found the most intense, because my translator was like, we have to get through everyone, but we've only got a certain amount of time. You're kind of doing three things at once, looking at them in the eyes and talking about how the day's been whilst you're signing a different message on a poster, being handed something else and trying to navigate everything and giving people their time but also wanting to get through everybody so that everybody gets a signature. It was wild.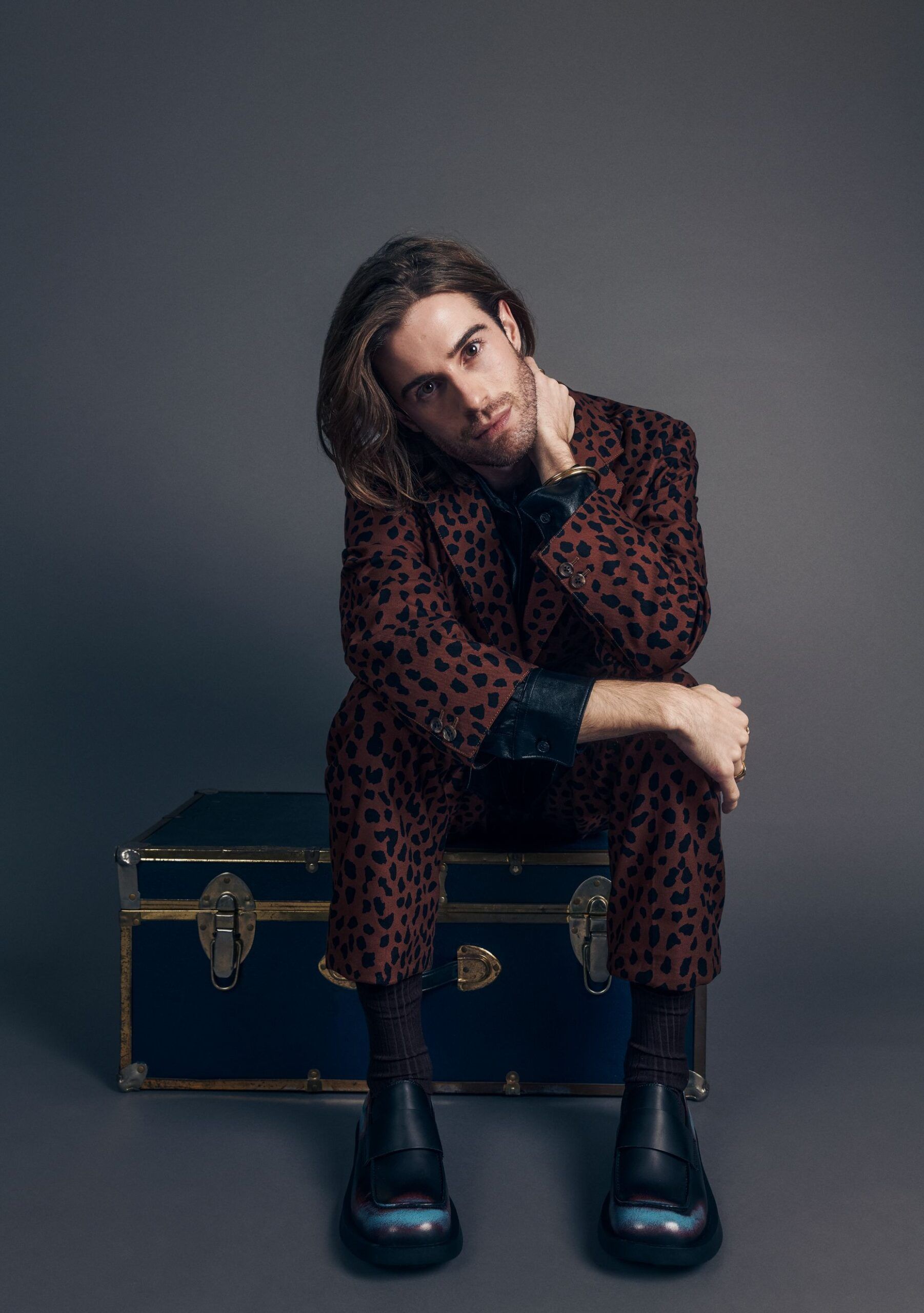 Let's chat about your character in the new season of Outlander!
He's a character called Denzell Hunter, and he's a Quaker, and he's also a surgeon. When we meet Denzell, he's with his sister Rachel. He's kind of raised her, their parents died when he was very young, and he's been sort of her brother, her parent, and her best friend throughout their whole lives. He's struggling at the moment with the American Revolutionary War, he truly believes that liberty is a gift from God. He believes that he should use his skills as a surgeon and join the Continental Army. But of course that goes against all the Quaker values as they're against violence and war. He gets put out of the meetings, so then he is in this constant struggle throughout the season of whether it was the right thing to do. I think he feels a lot of responsibility for his sister. He feels very protective over her and his decision to join the Continental Army has sort of ripped them out of this peaceful Quaker life that they've always known and thrown them into chaos and violence and war. I think he has moments of questioning if it was the right thing to do, if he's making a difference and you kind of see him go on that journey and grow as a person.
The relationship that he has with Claire, who's played by Caitriona Balfe, is a wonderful relationship to see in Outlander because a lot of the time Claire is met with adversity and just very much batted away by men. Since she's a woman in the 1700s, she's not respected at all even though she knows so much more than everybody else. But immediately as soon as Denzell and Claire meet there's a sort of meeting of minds there and he immediately respects her and wants to learn from her, so she becomes a mentor to him. I think that's a really lovely relationship as well that we see throughout the season.
That's super exciting. Outlander is such an iconic series already, so how did the whole casting process go?
It was quick, although it felt long. I sent in a self-tape and didn't hear anything for a few weeks. It kind of put it out of my mind. It was something that I wanted, but you just learn very quickly in this industry that you just put things to bed, do what you can in the room and then just forget about it. Then it had been a few weeks and then I was walking to get my haircut and my agent called me and asked me what I was doing. When I told him, he told me, "Don't, you've got a meeting tomorrow with Suzanne Smith and Glenda, her assistant, for a final recall for Outlander".  Then I did a Zoom audition with Suzanne and Glenda, and it was the same scenes, there were just a few notes from the producers, and we worked on it together. It felt nice it felt very collaborative; they were helping me, and we were getting to the bottom of the character.
After I'd done that tape, I couldn't get it out of my head. Then the next day, I think I got a text from my agent and I thought it was bad news because a call is good news, a text is bad news. But the text said they loved me for Outlander, now it just has to go to the guys at the top. That was a Friday, so the entire weekend I was waiting because nothing happens at the weekend. I got a call on Saturday morning which was crazy. My agent said you cannot tell anybody but basically, it looks as if they're going to offer you Outlander but it's not an official offer so don't tell anyone. Then I had this horrendous feeling of it's kind of mine but it's kind of not and I couldn't tell anyone! I couldn't concentrate all day. That was awful. I was pulling my hair out, just pacing around. I was going insane and I just couldn't say a thing to anyone. Then, the next day, the Sunday, he called me again to tell me it was signed off, it's official, and then I called everyone.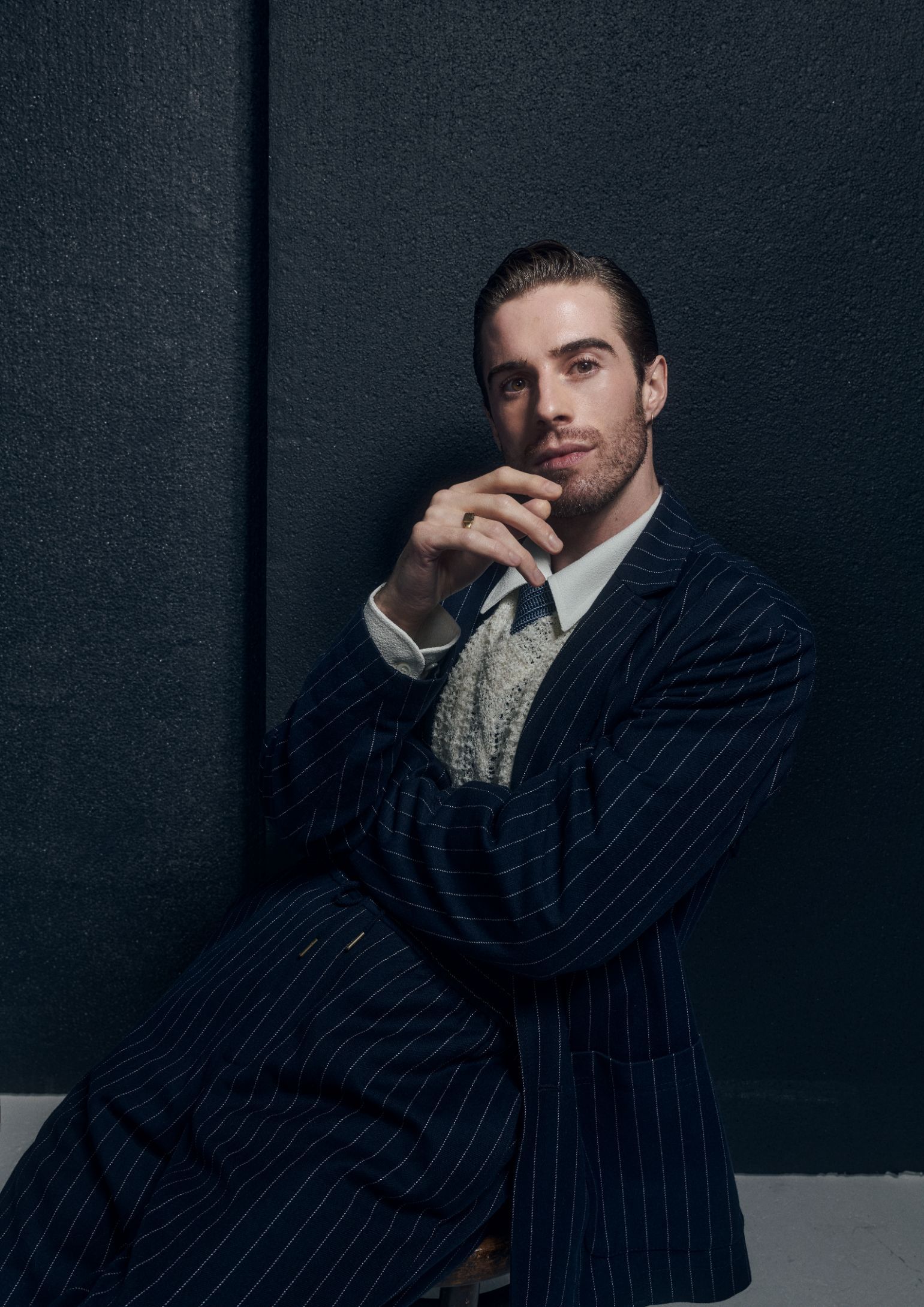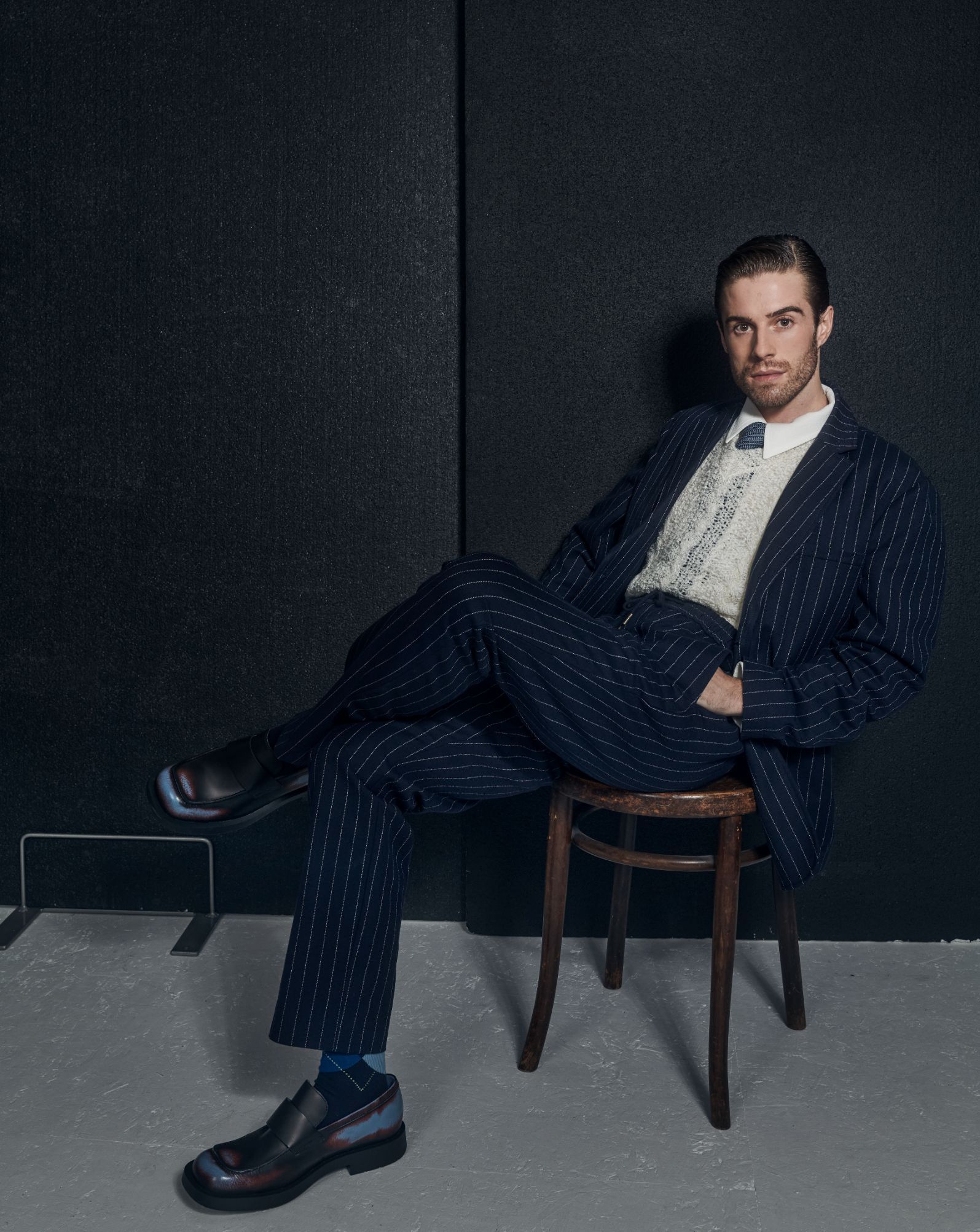 Phew, thankfully they didn't let you wait any longer, I would have probably lost my mind.
Exactly. It happened to me in the past and it's happened to my friends where I think you've come so close to something and then it gets snatched away so you never want to believe something until you've signed the contract. I was in a real sort of limbo and it's been quite a tumultuous couple of days. It felt like it was a year but it was only two days. Thank God they didn't make me wait any longer.
From the moment you were cast, how long did it take to start the whole filming? Was it straight after or did you have to wait around a bit?
Things moved quite quickly after that. I think maybe the week later I had some sort of wig fittings and none of them were quite right, so we ended up going with extensions, which is a whole other story. You kind of see my hair journey throughout the season. That was the week after, and then we sent the scripts, and then you went into the table read, which we did over Zoom, and I was terrified for that. I think that was the most nervous I was, because before you've done one, you don't know what to expect, and they just send you a list of everybody that's going to be watching. It's all the cast, the director, the producers, and all the execs from Sony, and from Lionsgate Plus, and Starz. Lists and lists and lists of people and I'm thinking about how this is the first time all these people are gonna see me doing something at once. On Zoom you have more times to sort of panic and pace around before the meeting starts and stuff but it was amazing.
Everyone was just so lovely and they were so brilliant even just over Zoom doing a read-through. I just felt I couldn't wait to start working with them. I think it was maybe a couple of weeks after that, after a few costume fittings and things, that I was on set and doing my first scene. They couldn't have been nicer. The cast, the crew, they were so welcoming and the kind of nerves and all of that sort of fell away almost instantly because everything just felt like you'd always been a part of this family.
That is the best feeling. I can imagine it must be challenging to do a Zoom table read, it must be so different to doing it face to face.
It is so different I think, also you don't know if people are going to be going full out. Are people going to be playing it cool? All you can think about is how you're going to say your lines and don't mess this up and da da da. I think it is weird over Zoom. It's much nicer in person. I think you can play off each other's performances and things because on Zoom you don't know where the other person's looking either. There's 20 people on this little screen and you're trying to do your thing. But, you know, I understand why we had to do it with COVID now. We ended up doing all our table reads over Zoom. It just became more normal as it went on. One thing I missed was doing a table read in person. I think something is missing when you do it over Zoom.
You must have Zoom fatigue by now.
Well, when Covid first started everyone was such a huge fan of Zoom and me and my friends did a quiz every week and we dressed up and we went full out and I thought thank God for Zoom. Now, two years on, I can't look at another screen again. That was the amazing thing, to just be back on set and stuff after such a long time of things being closed down and not being able to go in the room and not working with people. I think the COVID team was amazing on Outlander and we were able to work as if it wasn't happening.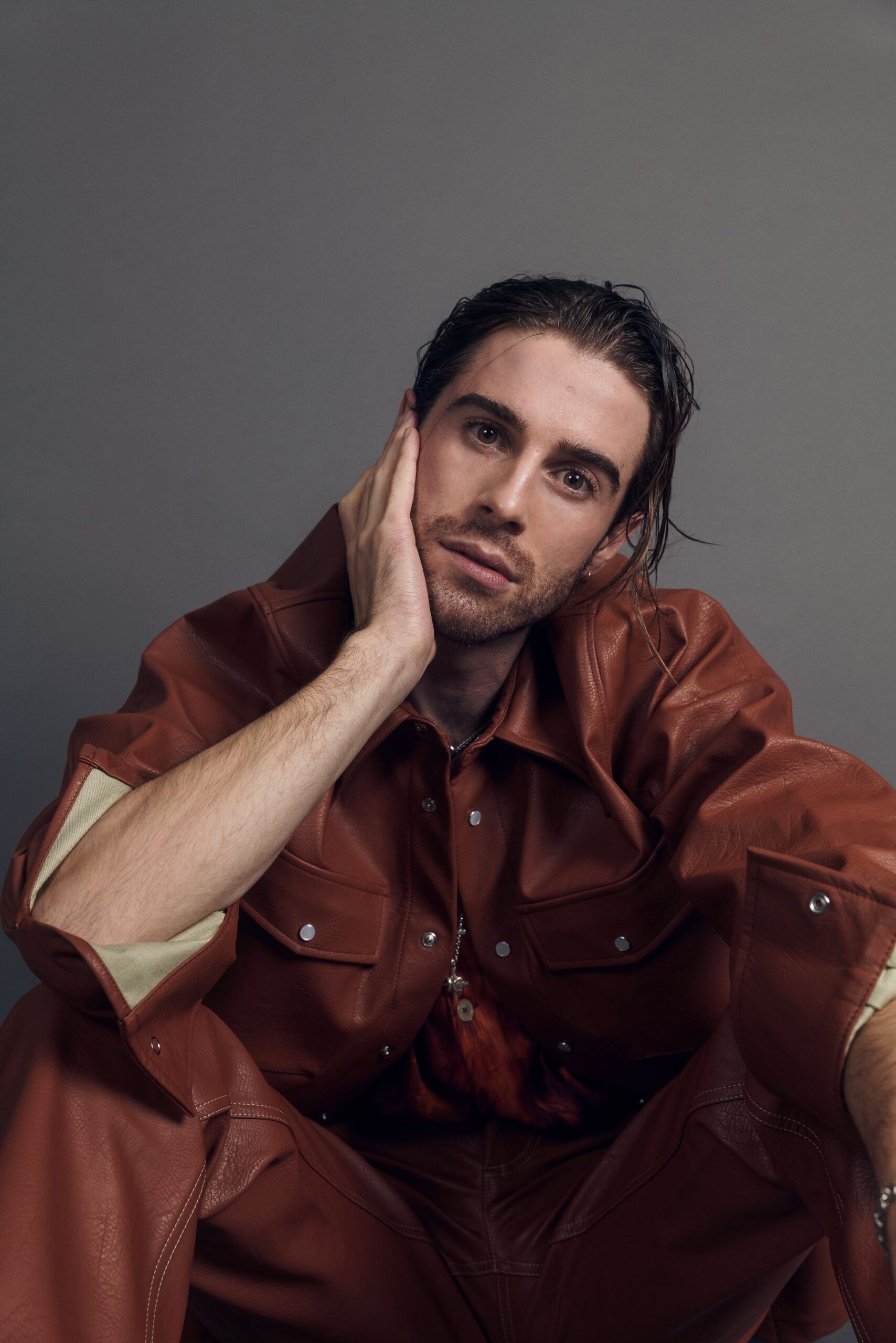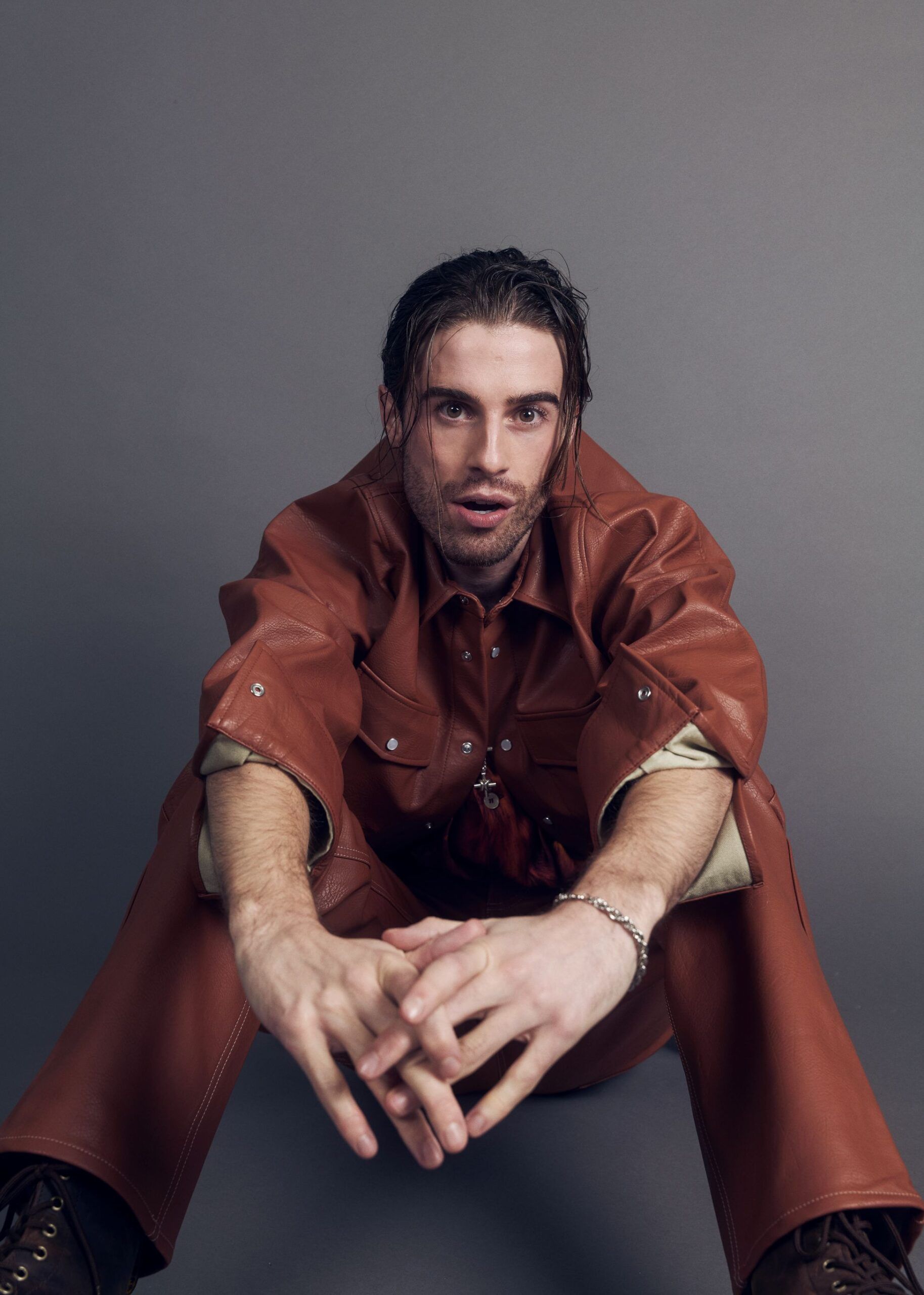 That's great, thank God things are back to normal now. Obviously the series is based quite back in the day, how did you prepare for your character?
I think what was great about Outlander is that it's based on the book series by Diana Gabaldon. Immediately you've got a lot of backstory with the book. I started reading the books from when my character entered, which was really, really helpful – His relationships and where he's come from and what he's striving for and just the way he sees the world. To look at the period of the piece as well, I think Outlander it's a mixture of historical events and fantasy, so it was great that I could go back and research the American history about the American Revolutionary War, the Continental Army, all of that was helpful. It's funny because my flatmate is the Resident Director in Hamilton, which is the same period. We were able to swap facts and stuff about that time.
I think that just helped ground the character as well, to know what was going on around him. The level of medicine at that time as well. It was so provincial compared to what it is now. But I think that's why he's so in awe of Claire because he doesn't know that she's from the future, but he just sees her as this amazingly accomplished woman. He just wants to learn as much as he can from her. I think the research was definitely helpful to just help ground yourself in a character, especially coming into a show that's so big and so established, you wanna kind of make your mark, and you wanna feel ownership over a character as well because you're the one that's gonna be telling the story for the whole season. I think that research helped me feel that I knew him as well as I could before starting shooting.
Oh, that's great with your flatmate! I feel like a lot of times when a series is based on a book or even a book series, the fans of the books can be judgmental sometimes. Did you feel any pressure?
There's been pressure and there still is pressure now. I'm sure people will have opinions but the majority of what I saw online when me and Izzy were announced was positive and a lot of people said we were what they imagined. That was lovely to hear, but there is a huge pressure when the fans have been with these characters for so long at this point, much longer than I have. They've read the books for years and years and they've been waiting for this character to turn up in the series. I think there is a huge pressure on you to deliver but I think you kind of have to ignore all of that and just say, this is what I'm doing with the character, this is what we're all creating together and not everyone's going to love it, not everyone's going to hate it. You just have to have your integrity and think this is my version of the character. But I do remember that when we were announced, someone sent me a comment that someone had written and said that they were hoping for Ben Whishaw for my part and Anna Hathaway for Izzy's part. Sorry to disappoint you guys, you are stuck with us!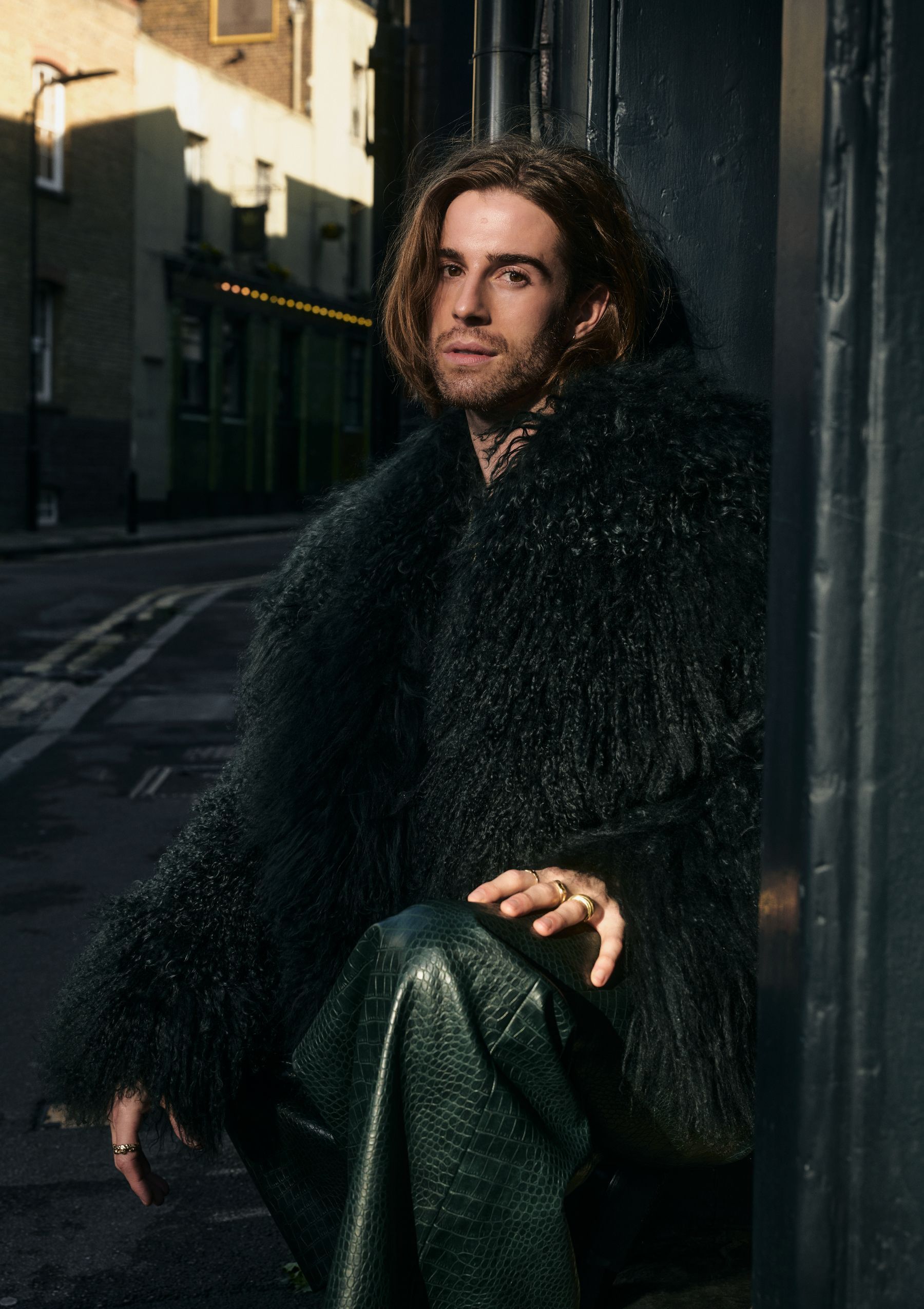 You can never please everyone, like you said. Except for Outlander, you've had quite a lot of on-stage experience. Are you currently still pursuing that or are you focusing on getting on the screens?
I think I always wanted a career where I could do both. I started when I was a kid doing musical theatre and then I got an agent and wanted to start working my way into screen. I did TV and film as I was growing up throughout my teenage years. Then I decided that I wanted to focus on theatre. There was just so much about theatre that I didn't know. I just felt very naive to that whole world. That's why I wanted to go to drama school. Drama school blew my mind just with the world of theatre that was out there. The playwrights, Chekhov and Shakespeare and Moliere, all these things I'd never even been aware of before. Leaving drama school I think our training was very heavily focused on classical training, like stage and theatre craft. I wanted to go straight into theatre and do as much as I could. I focused a lot on that and I loved that, but I think coming back to screen now on a show like Outlander has been amazing and it's made me appreciate the craft again and I've thoroughly loved it. I'd love to continue growing my screen work and growing as an actor on screen. But I think my first love will always be theatre. To be able to do both is like a dream.
Is there a show currently that you would love to be part of?
I think every actor probably would say something like White Lotus or Succession. They're my two favourite series at the moment. I love British TV as well. I love Happy Valley, Sarah Lancashire's phenomenal and Sally Wainwright. My overall goal is to try and do as much varied work, and just work with fantastic people. It's what I kind of strive for.
What would be your absolute dream role? Sorry, that's a hard question probably.
That is almost an impossible question. I've never been one of those people that have their mindset on one kind of role. I know friends of mine do but I've always just seen myself as quite versatile and I've got a lot of different interests. My music taste and my taste in literature and my taste in films are so varied. My Spotify is absolute chaos, it's just a mess. I just want to kind of push myself as an actor. I love small indie films. Not that this was a small film, but the Banshees of Inisherin. I absolutely loved it. I know a lot of people didn't like it, but I loved it. It's just kind of a bit off the wall and beautiful Irish scenery. I would love to be in a film like that or a Coen Brothers film, just something a bit kind of out there would be quite fun.
Apart from Outlander, which is out now, is there anything else that you're currently working on that you can reveal yet?
At the moment we just wrapped on Season 7. It's nice to be back in London having a bit of a break, seeing my friends and things. We're starting press very soon for Outlander which is going to be fun. We are opening the Tribeca Film Festival for the premiere, so that'll be so much fun. Lots of things to look forward to Outlander-wise. And then there's another season of Outlander, the final season. Just enjoy being a part of this kind of crazy Outlander world. Meeting fans, doing conventions. It's exciting that I get to meet them in person and hear about how Outlander has affected them or why they're excited about the character and all of this sort of thing. I think I'm just kind of riding this Outlander wave for the moment and then we'll see what comes up next.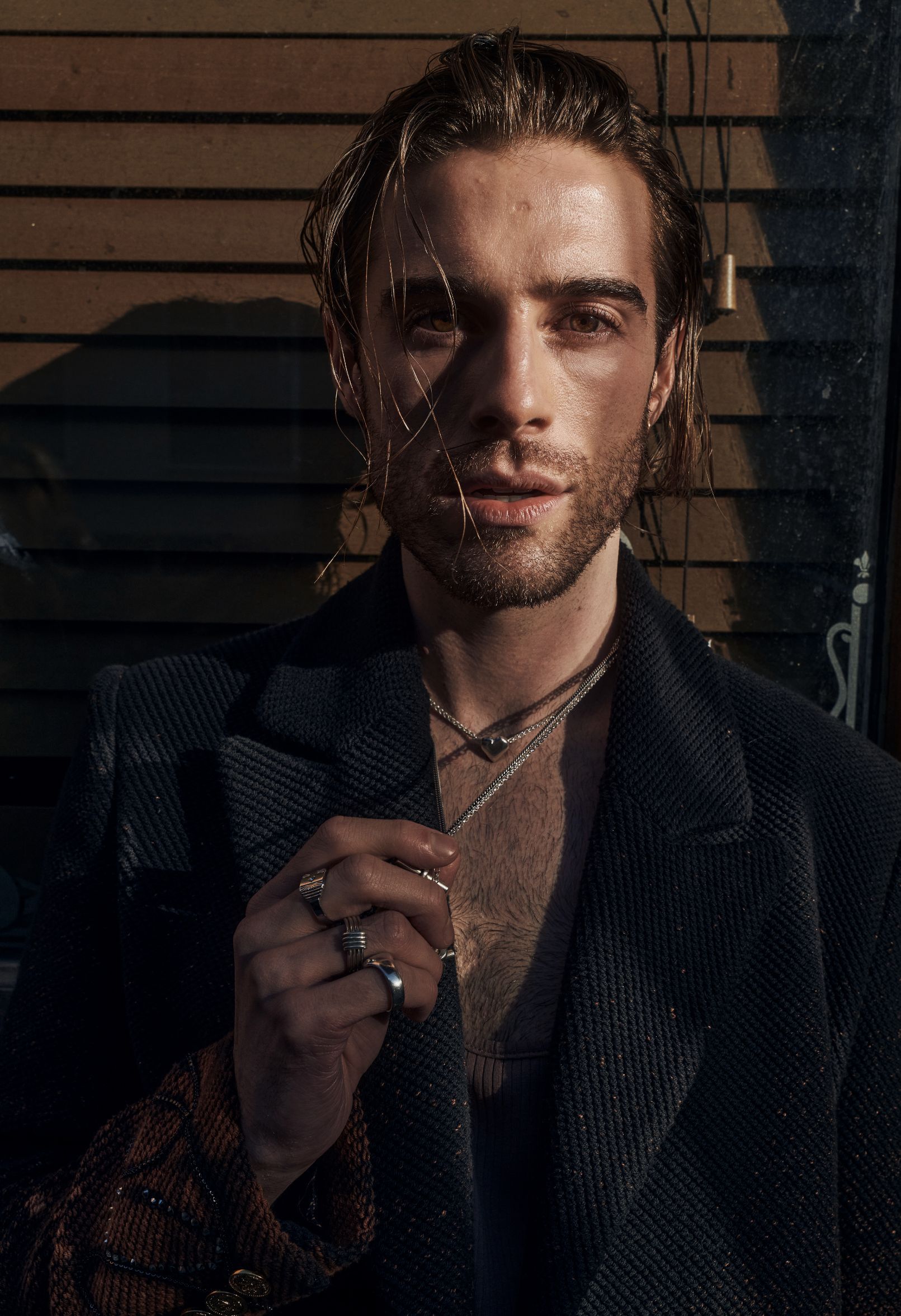 Season 7 of Outlander is airing now.
Interview Antonia Künzel
Photography Joseph Sinclair 
Styling Annabel Lucey
Grooming Paul Donovan