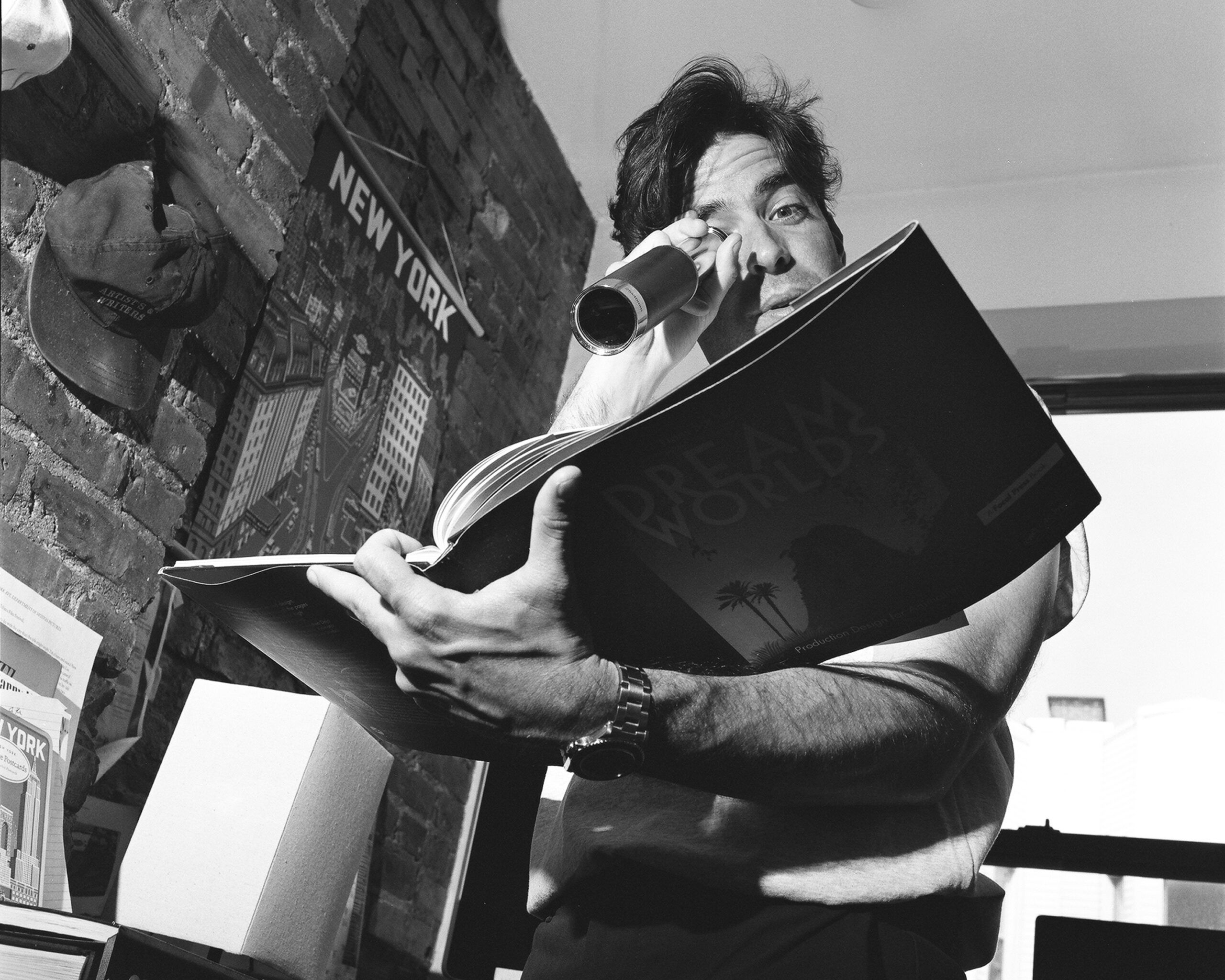 Jonah Feingold
Writer, producer, and director Jonah Feingold is rewriting what it means to make romantic comedies and he more than proves that with his directorial debut, Dating & New York. 
In her iconic film You've Got Mail, Nora Ephron penned the words "Don't you love New York in the fall?" Now, following in her romantic comedy filmmaking footsteps, Jonah Feingold asks a similar question about New York: don't you just hate dating in New York? As a lifelong lover of the classic romantic comedy, Jonah is seamlessly bridging the same feel-good nostalgia of rom-coms past with a new, modern twist in his directorial debut, Dating & New York.
The story follows two 20-something adults, played by Jabuokie Young-White and Francesca Reale, in New York and how modern dating—from friends-to-lovers, dating apps, and swiping right—might've changed the way people date, but it hasn't changed the rom-com formula. New York itself is its own character, both acting as a backdrop and muse to Feingold as a director and writer, and is, in a way, its own love story between him and the love he has for the city.
1883 Magazine chats with Jonah Feingold about his gateway rom-com, what it was like writing, producing, and directing his directorial debut Dating & New York himself, and more.
Firstly, I want to say that someone that loves rom-coms and Peter Pan, this movie I think was made for me. I love that her name is Wendy and I love that you called the app 'second star.'
We have a lot of Peter Pan easter eggs in there! Even now [points to his house] we have a little Captain Hook, we have a skull, there's a lot of nods to the film in this room!
As a fellow rom-com lover, I have to start with what is the first rom-com you remember watching that made you want to really pursue the genre? It's definitely one that feels like studios aren't investing a lot of money into anymore.
That's a great question. The gateway drug into the genre, which is probably cliche, was When Harry Met Sally. There's a more obscure gateway drug which is a movie called L.A. Story which I watched and realized you can do rom-com with a dash of magical realism to them. Those two were the ones where I felt like I could dive into the genre and do pretty much whatever I wanted, as long as there was a meet-cute, a break-up, and a reconciliation. I love Modern Romance, which is an Albert Brooks movie that taught me that you can make a movie that's basically about one person's obsessive relationship with themself and the person they think they like, and you can play with the genre. Also, 27 Dresses is just brilliant! It's perfect. 
I never hear anyone ever talk about L.A. Story!
I don't hear anyone talking about it either and it's an incredible film. It has this famous moment with a billboard and it's talking to him, and we have a magical sign in the subway that's a nod to it. It's like La La Land before it was La La Land. Not to discredit that movie because I love it, but a lot of it was taken from L.A. Story!
This is your feature film debut — how does it feel to be releasing your first movie?
Oh my god, it's a dream come true. It's quite literally a dream come true. It's what I've wanted since I was four years old. I saw Hook and I've been making movies with my dogs and my sister and whoever would come over and wanted to play with our video camera! I never even expected that our movie would get into a theatre, I thought we would maybe go on iTunes and Amazon and that would sort of be the end of it. The fact that we got to play the festival and that IFC is supporting us—and I grew up going to the IFC theatre—is literally insane. I feel very lucky that that's the case and it just makes me excited to help other people who are trying to accomplish that dream as well.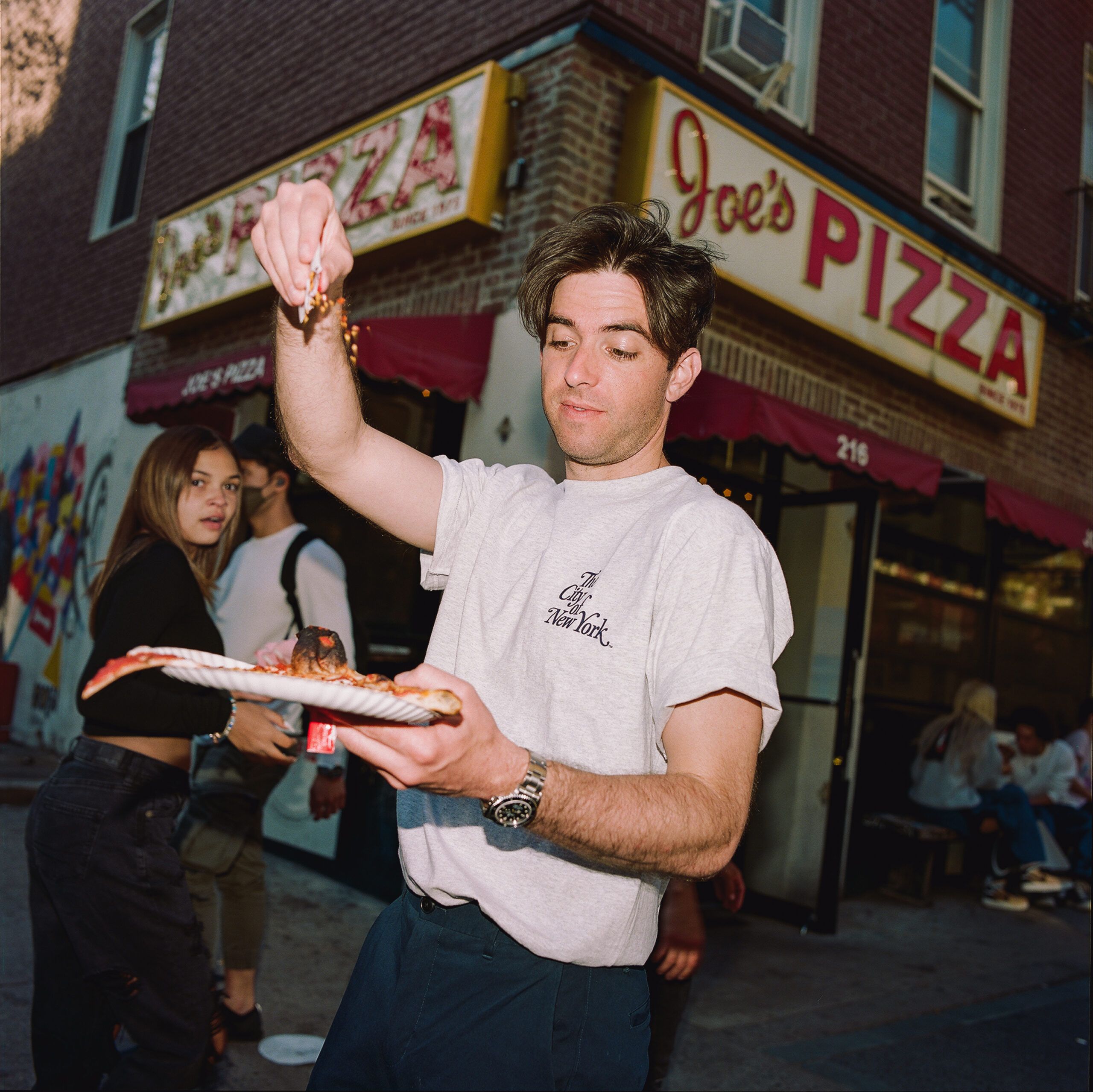 I saw you were doing Q&As for aspiring filmmakers which I thought was lovely. Why was it important for you to give back a little and give some advice?
I navigated education by seeking advice from teachers and mentors, by constantly reaching out and asking questions. I think that especially in film school when I graduated, I reached out to everybody and asked to have coffee. Some of it is really practical advice and some are just really interesting, inspiring stories. I still reach out to filmmakers all the time who I admire and I asked for their advice on how to navigate this business. In return, I love helping people as much as I can because I think I will give them the New Yorker, no bullshit specific answer that they deserve. It's me saying here's what I think, here's what I do, and that's my perspective. It doesn't mean it's the right or wrong one because we all make things differently. If you're an aspiring filmmaker, and you're stuck or you feel like you need some sort of guidance, I'll tell you what I messed up doing so you don't make the same mistake twice. 
I know you went to USC and then came back to New York to further pursue film and New York adds so much colour and texture to the film and plot. Did you always have your heart set on pursuing film in New York specifically?
Yeah, that's a great question. The funny thing is I spent about seven to 10 years in LA and that was because I was told by my industry that we had to live as a writer and director. I want it on record that you do not need to live in LA to be a filmmaker. In fact, it was only after I moved back to New York that I felt more creatively inspired to write more. I went to my 10-year high school reunion and I ran into a friend who instilled the confidence in me to make an indie movie on a very small budget. It was with his help that we raised the funds to make the movie happen. To me, LA people talk but New Yorkers make stuff happen. 
In New York, there's a lot of production value even if it's very difficult to shoot a movie here. If you are determined and excited to go through that hurricane, then you can point the camera wherever you want and you're going to get production value. You get the sidewalk that has hundreds of years of history engraved on it, just don't shoot the Empire State Building because I learned you have to get a permit for a shot [laughs]. We do have shots of Washington Square Park and all these places that are like iconic pieces of art in architecture in our movie for free which helps a lot. 
You wear three hats on his project — writer, director, and producer. How long was Dating & New York existing in your mind before you decided to take the plunge and make it into something real?
When you're an aspiring director, no one's really going to write your script for you. I didn't have the money as an indie filmmaker to pay for someone to write it, but we made a movie that I can confidently say to people and say, if we work on the script together I promise you I will do everything my power to make it to get it made. At the time, I just wanted to articulate a vision and I wanted to be able to call the shots in order to help the movie progress faster. I wanted to be able to change things on the fly if we're losing sunlight at the diner location and we're going to have to pivot because of the sun. If I had a writer, I'd have to have a conversation about how to compensate for that. I cannot wait to work with the writer on my next project and I would love nothing more than to have someone who can work on the vision with me, but it just wasn't a luxury we could afford on the first one.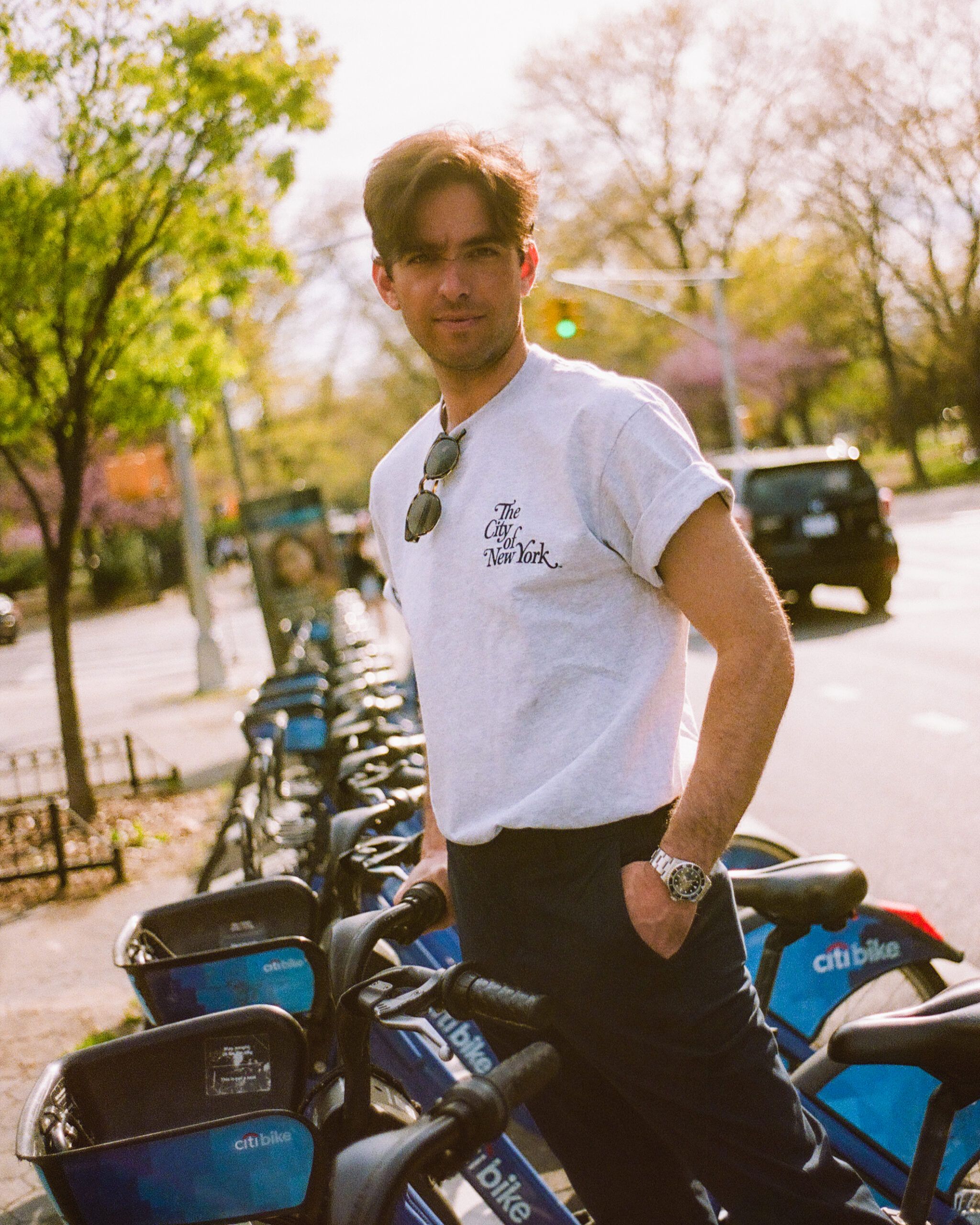 The beginning reminded me of old school rom-coms / movies with the illustrations and the orchestral score reminded me of Disney, so I really love that you blended the old with the new in regards to the plot and how people date now. Was that something intentional?
Definitely! The idea was two minutes of opening title sequence because I wanted people to read the names of who worked on this movie. I also want you to get a sense for the world that I'm building and the sets we're going to visit. I wanted to go from the hand drawn classical Disney original song and instantly flick a switch to the point where it goes to digital. 
My favourite quote by fellow rom-com lover Nora Ephron is "everything is copy." She was obsessed with weaving personal details from her life into her fiction work. Is that something you subscribe to? 
That's a good question because none of these relationships are based on relationships I've had. I wanted to be super sensitive to that. I never wanted someone to think, what I'm saying is going to go into one of Jonah's films. Milo and Wendy are both split personalities the way I've struggled with dating, but all of what happened is an accumulation of my friends' stories and general worries that exist in our modern dating generation. What is deeply personal though is the idea of how the story is told. For better or worse, it's like the happy ending of the Disney fairytale. I think if you gave any other filmmaker the prompt of friends-with-benefits/dating in New York movie, you probably get something a lot grittier and a lot more horror derivative with nightmare sequences [laughs].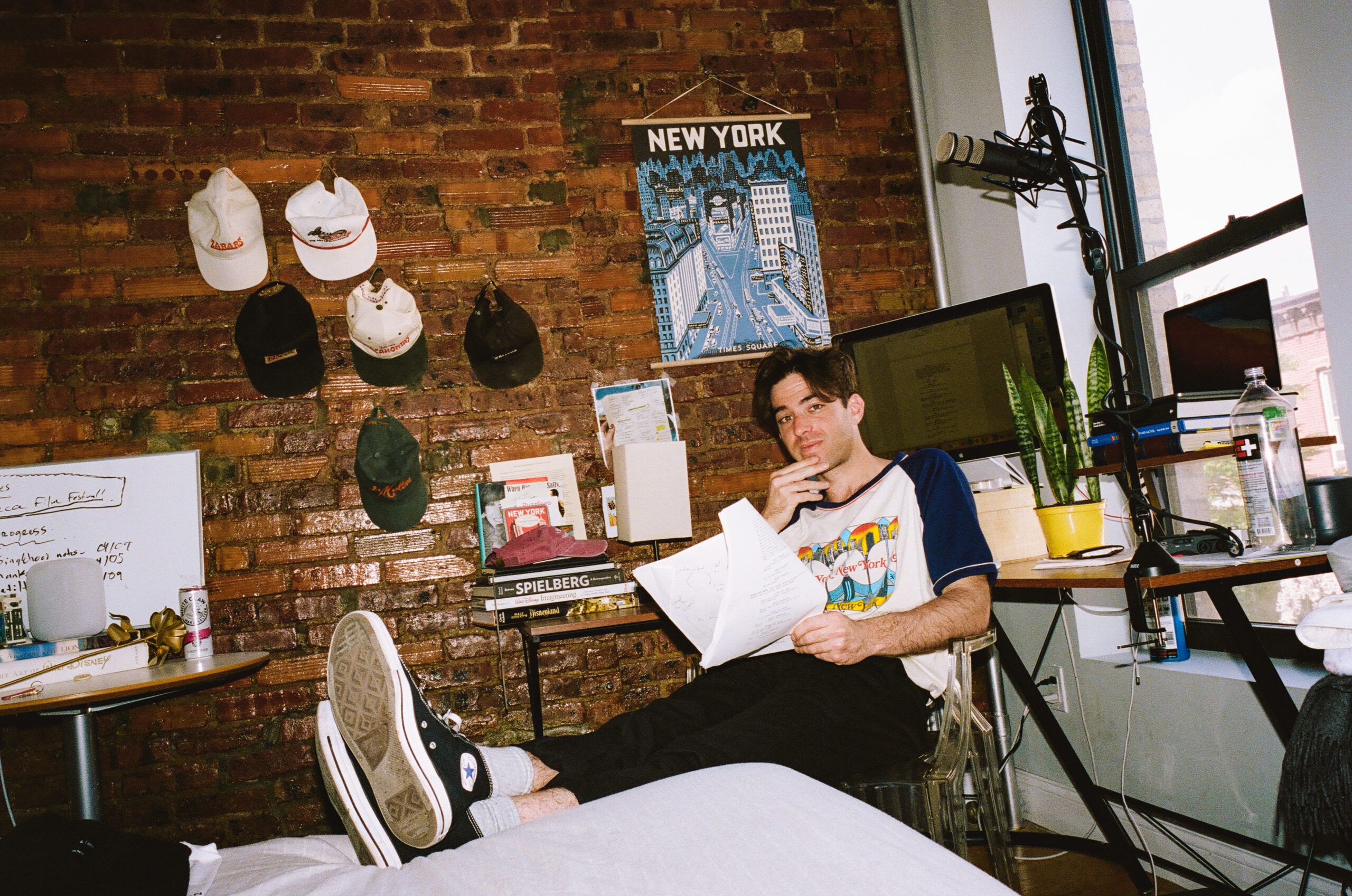 I wish I could quote so many things, but we'd be here all day! Some things I made a note of is the bit about heights, calling it a freelance relationship, the quote "actions speak louder than captions," Milo being frustrated at only being on someone's story and not their grid and Milo talking about the only personal question he got asked on a date is his birth time. Although this is very much a film for our generation, what do you think people from across generations will take away from it?
I hope that different generations can take away something from it. I think it has something for everyone. Francesca's performance is like she's a modern Disney princess who's more jaded. I think older generations will acknowledge some of the more nostalgic references to MGM Hollywood movies like His Girl Friday and a shop around the corner. I also hope it's educational in the sense that this is what modern dating is like. My mom is biased but she loves the movie and she gets the grid references and the 'freelance relationship' comment because even adults are on the dating apps now. I hope that people just take away feeling something, whether they're happy about it or sad, I just hope they just feel something.
Lastly, if you had a quote that you would want to abide by a la Nora Ephron, what would it be?
I think it would be "Never give up, never surrender," which is a quote from Galaxy Quest. My mom and dad would say it to me when I was struggling with filmmaking and getting lots of rejection. It's part of the job, but it's hard when 99% of our business is rejection. It's what I would think about when it was 20 degrees out and raining, or our camera would die. Just never give up, never surrender. Don't let these things hold you down. Your job as director is to have that positive, moving-the-train forward attitude, and you have to show that. If you don't everything collapses. If you're passionate about it and it's your dream, nothing will get in the way of you reaching those dreams. It's like my version of just keep swimming [laughs].
Interview by Kelsey Barnes
Photography by Alex K Brown
Dating & New York is out now. Follow Jonah Feingold at @jonahfeingold.