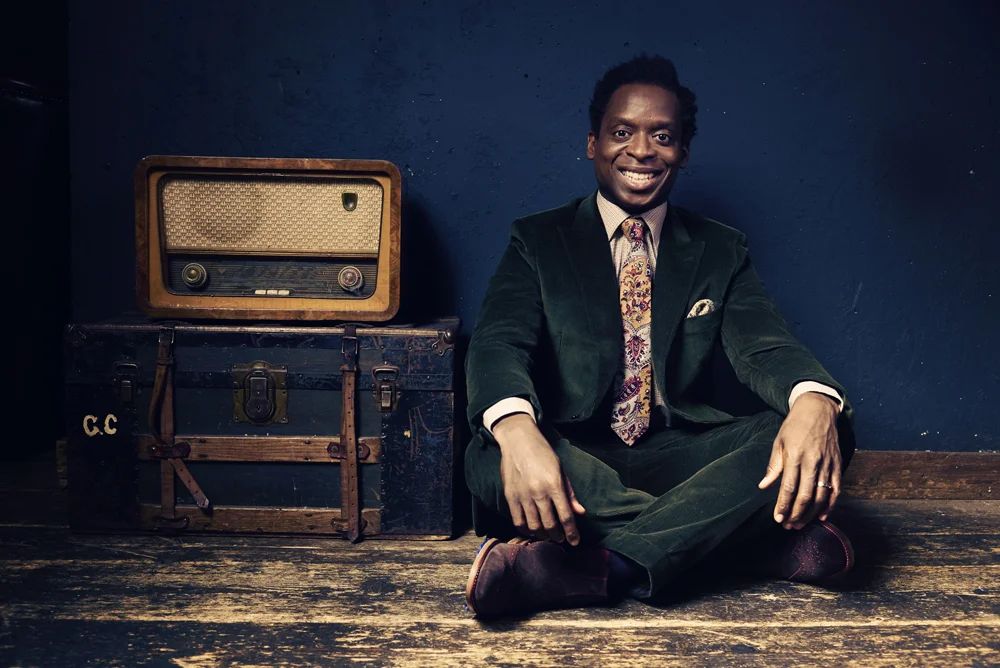 Kobna Holdbrook-Smith
Mary Poppins is a film which bridges the gap between the generations – an iconic story which many across the globe have fond childhood memories of with the soundtrack being permanently stored in many people's memories.
With the announcement of Mary Poppins Returns the excitement was almost tangible and the film was succeeding in capturing the sense of wonderment in it's audience before it had even been released. We had a chat with Kobna Holdbrook-Smith who plays Frye in the Disney sequel.
Your character in Mary Poppins is a lawyer who is too nice for the job he's in. We're not even sure if such a thing exists so was it difficult to get into that mindset?
No, the conscience was on the inside – the lawyer was just the clothes.
Has the stereotype of the 'Disney Villain' been flipped on it's head with your character?
It's a very straight continuance of the original Mary Poppins film so it's still true, it's still faithful but I think there are elements like that which are lovely and fresh. Even though they (the villains) are new, they're not edgy. They're still new and enjoyable.
Which Disney Villain were you scared of growing up?
Good question, who were you scared of?
I was terrified of Scar (from The Lion King) he was ruthless and did not hold back! 
Erm, maybe the Witch from Sleeping Beauty and Cruella de Vill. Cruella de Vill actually although she was kind of funny.
How does it feel to be a part of such an iconic Disney story?
I felt an immense sense of honour being a part of it and being on set. Just the name alone is iconic enough to know what you're doing. Of course we had to keep it a secret, we had to sign a disclosure agreement to not tell anybody and not talk about it. We couldn't talk about it on any platform until the embargo was lifted but even then we all knew that it was a special project to be a part of whatever the result. I'm so proud of the film, I think it's wonderful.
Mary Poppins Returns is set in depression-era London, will people see a reflection of our own society?
Yeah, I think an older and younger audience will see a reflection. The whole point of a family film is that there is something for everyone and I don't think that will compromise it. There are layers of humour and there are layers of accuracy as well. In the styling as well, there was such consideration over the styling of the clothes and the accuracy of it – even down to the collar on someone's shirt. The level of detail gone into it is exceptional. People watching it will recognise things which will make them nostalgic and I think if you're above a certain age you're going to see things and you're going to understand them to be off the time which we were filming in.
There are a few people out there who are very sceptical about sequels to iconic movies, what would you say to them in order to convince them to watch Mary Poppins Returns? 
What I would say is that it has the same DNA as the first film, it's definitely a continuance of the original. It's not even like a sequel as that would imply alternate versions but it's the same enchantment and adventure. Charm and adventure is strong in this production so go and enjoy yourself!
You also starred in the BFI production of Gwen. How was it from going from singing Disney tunes while floating around to suddenly being in a dark, murky 19th Century society? 
Brilliant! It was absolutely brilliant! The film has a very intelligent juxtaposition of contemporary corporate practice with the beginnings of Western Capitalism in this small, Welsh mining village balanced with a weird, creepy threat of magic, threat of horror in the way in which it was shot. It feels that if a Goblin turned up, you'll almost be relieved! William McGregor who wrote and directed it has real people in a real time but what he brings is just how hard life was back then. I'm playing this character Dr Wren who is under the yoke, employed by this company and he can't give the care which he needs to give because the bottom line is that everything is down to money so the people in the town can't afford treatment. It's got quite a dark feel in it's aesthetics and story-telling idiom. I also had to do a Welsh accent for it – I'm a black guy!
You're also currently playing the role of Ike Turner in the production of Tina Turner the Musical in London's West End. Was your original roots in musical theatre?
No, not at all! My roots are theatrical, I've done a lot of theatre with my screen roots being TV Comedy. But theatrically it's always been quite straight, I've never done a musical before. This is my very first, I love it and I'm genuinely going to cry when it finishes.
You've jumped straight into the deep end for your first ever musical! 
I think the producers and director wanted an actor who had never done musicals before to play Ike so there wasn't a pre-existing way of singing the songs. I don't know why, but for some reason for me it felt perfect, the absolute best job to do at this moment. The cast, the people I work with are wonderful to be around. They're dedicated, focused, talented, warm, enhancing, life-changing people. I'm so lucky to be working with them!
It seems like you have an intense schedule! What do you get up to just to switch off from it all? 
I really enjoy watching things. I watch boxsets and I started a book club at work, we're enjoying that. Oh wait – audio books! I love audio books!
What are you listening to at the moment?
I've got a couple on the go, I've just finished The Old Man and the Sea. That's what I was listening to recently.
Hair and make up Chantelle Phillips 
Journalist Scott Bates